Senate Democrats Will Include The "Buffett Rule" In Plan To Avert Sequester
They'll pitch the package Thursday.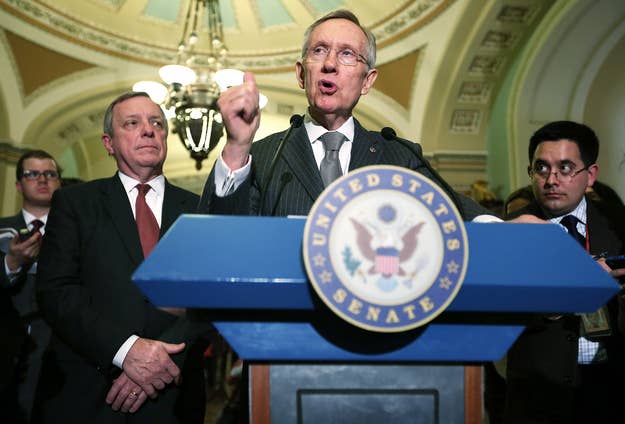 WASHINGTON — Senate Democratic leaders plan to unveil a package Thursday to avert the looming mandatory spending cuts scheduled to go into effect for one year, a Senate Democratic aide said Tuesday.
That package will include the so-called "Buffett Rule," which would require a minimum tax rate of 30 percent for anyone earning more than $1 million annually.
Overall, the plan, the details of which are still being refined, will consist of 25 percent cuts to defense spending, 25 percent cuts to nondefense spending, and 50 percent revenue, the aide said.
To delay the sequester for one year, lawmakers will need to come up with an equivalent package to save $85 billion.
Most Republicans have demanded that any replacement legislation consist solely of spending cuts, particularly in light of the revenue-centric fiscal cliff deal approved at the beginning of this year.