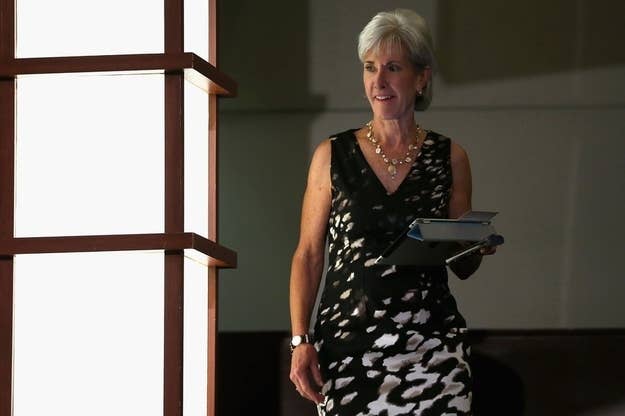 Charlotte, NC — Secretary of health and human services Kathleen Sebelius cast Medicare as a women's issue in remarks at the Democratic National Convention Tuesday.
"This is not some government program, it's our government program," Sebelius said at a luncheon hosted by the Pennsylvania delegation. "And it's about women."
"This is about women's health," she added. "They're coming after us."
Democrats have made Paul Ryan's plan to turn Medicare into a voucher program a central attack on the Republicans, who have responded by accusing the Obama Administration of "raiding" Medicare by ending a program whose costs, it said, went to insurance companies. they have
But using Medicare as an issue through which to appeal to women voters, not just senior citizens, is a new variation on the theme, and a relevant one: In 2010, nearly 55 percent of Medicare beneficiaries were women, according to federal government numbers.
Just don't call Republican policies a "war on women," Sebelius said; rather, she said, women will face a choice between moving forward, or not.
"There's a lot of discussion of whether or not we have a war on women," Sebelius said. "That's an irrelevant terminology use."