Republican Lawmakers Don't Want To Talk About Gays In Boy Scouts
"That's something the Boy Scouts will decide," says Rep. Tom Cole. And Bachmann is "just not doing any interviews, so thanks."
by
,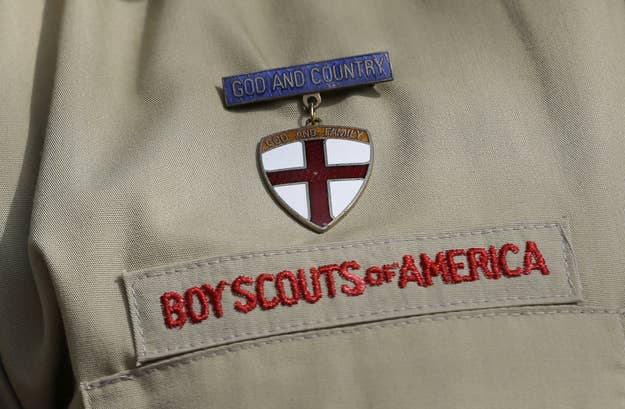 WASHINGTON — After the Boy Scouts of America decided Wednesday to hold off until May on a decision to allow gay members and scoutmasters, few Republican lawmakers on Capitol Hill were willing to engage the issue — a sign, perhaps, of just how much ground social conservatives have lost in the culture war battle over gay rights.
Republican Rep. Tim Huelskamp went on the record in opposition to the policy change.
"I think there's been a long tradition...and I don't think they need to be changing that," Huelskamp said. "I don't think they ought to make those changes. It's not driven internally, it's driven externally and hopefully they won't change it."
But such candor on the controversial issue was rare among Republican members of Congress on Wednesday, with many opting instead to decline comment or abstain from taking a personal stance.
Because membership in the Boy Scouts is voluntary, Rep. Tom Cole said he hoped the issue would remain free of "partisan politics."
"I'm the proud dad of an Eagle Scout, but I don't know that that's particularly something the federal government needs [to get involved in]," he said. "That's something the Boy Scouts will decide…and I think that is one of the strengths of the party, trusting people to make their own decisions."
Other Republican members of Congress echoed that laissez-faire approach.
"I think I've been supportive of whatever position Boy Scouting chooses to take and whatever decisions they choose to make," said Rep. Frank Lucas.
But most GOP lawmakers avoided the politically dicey topic altogether.
Asked about the issue, Rep. Michele Bachmann said she was "just not doing any interviews, so thanks."
Rep. Jason Chaffetz said he wanted to "read through that part before I comment," possibly referring to the Boy Scouts' policy on gays.
And Rep. Tom Price said he's "been concentrating on other things."