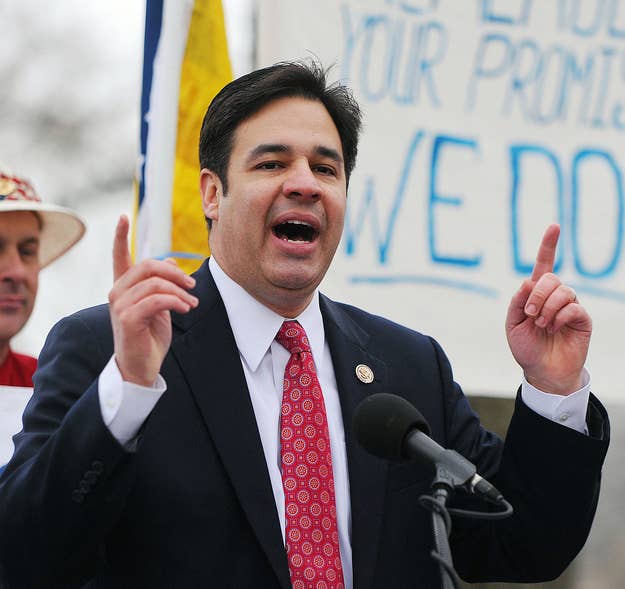 WASHINGTON — Conservative Republicans are still shying away from backing a "pathway to citizenship" by name — but that doesn't mean they won't support the proposal in principle as part of an immigration reform package.
"You guys emphasize the 'pathway to citizenship' — we're talking about a minor issue," said Rep. Raul Labrador, one of the leading Republican members of a House working group on immigration reform. "The real issue that we're dealing with is immigration reform."
"What I think should happen is, anybody who's here illegally can come out of the shadows, become legalized in some way, have some sort of legal status, and the status could lead to legal permanent residency and citizenship eventually, but just the same as anybody else who falls into that category," he added.
What Labrador describes — as Sen. Rand Paul did one day prior — sounds a lot like the so-called "pathway to citizenship" being proposed by the Senate and President Barack Obama.
Semantics aside, the apparent consensus is promising for the prospects of immigration reform legislation ultimately becoming law. At a panel discussion Wednesday featuring some of the most prominent conservatives in the House, the lawmakers seemed to agree with the basic tenets of reform that have been discussed thus far, including increased border security and a pathway to legalization and citizenship for the undocumented immigrants already in the U.S.
"What I have told conservatives is that we need to be open-minded about what we do with the 11 million so that we can get what we want on border security and guest worker programs," Labrador explained. "That really should be the tone of our negotiations."