Paul Ryan Won't Talk About Rob Portman's Support For Gay Marriage
Ryan says he hasn't read Portman's op-ed yet.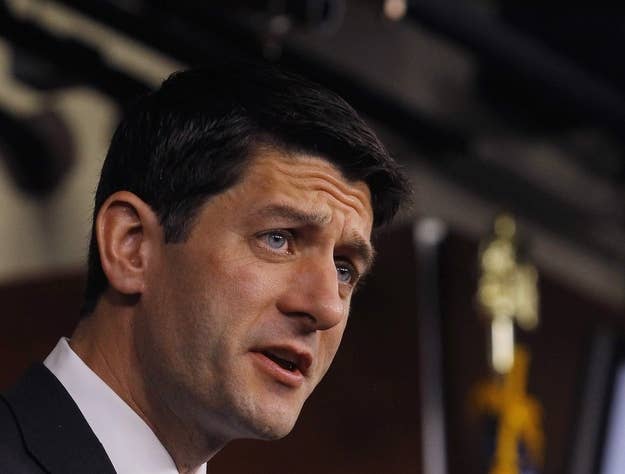 WASHINGTON — Rep. Paul Ryan refused to react Friday to an op-ed penned by Sen. Rob Portman, in which Portman reversed his position on gay marriage and announced his son is gay.
"I haven't even read it," Ryan said, pulling from his blazer a printed copy of Portman's op-ed, which he had requested from his staff.
Ryan and Portman logged considerable miles together last year on the presidential campaign trail, where Portman served as a key surrogate for Mitt Romney's campaign after being considered as a potential running mate.
In an interview with CNN, Portman said he told Romney about his son during the campaign.
As the news trickled through the Capitol on Friday, some of the most conservative members of Congress tried to stay mum about Portman's announcement.
"I'll have a statement out later today," Rep. Tim Huelskamp, a staunch opponent of gay marriage, said curtly as he walked away.
Rep. Steve King hadn't heard the news yet, and he was visibly surprised.
"Wow," he said. "Really."
"I know Rob, of course, and I think a lot of he and his wife. ...I'm one who is a great respecter of him," King said. "And I can tell you, if he came to a conviction like that, then it is a conviction."
"I know that there are often families that have these questions arise within them, and it often changes their perspective," King added, but he affirmed that his anti-gay marriage stance remains unchanged.