Moran Eyes Republican Senate Campaign Slot
After Marco Rubio rejects offer to head National Republican Senatorial Campaign Committee, Kansas freshman finds himself in the mix.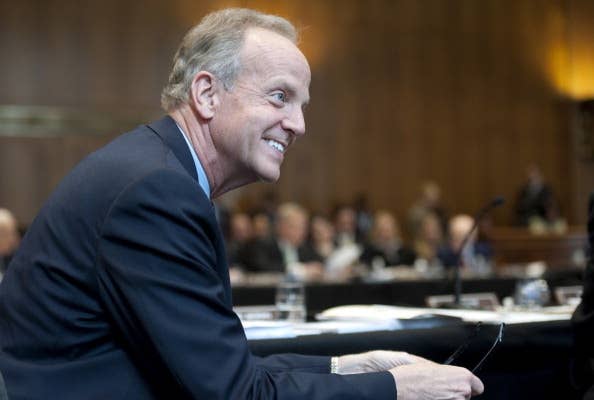 WASHINGTON, D.C. — Sen. Marco Rubio's rebuff of the National Republican Senatorial Campaign Committee chairmanship has injected new life into a dormant leadership race, sparking speculation that Kansas Sen. Jerry Moran could make a play for the plum post.
Earlier this year, Moran had mounted a campaign for the NRSC slot, which is being vacated by Sen. John Cornyn. But when leadership appeared to settle on Rubio, his bid petered out, GOP aides said.
Now, however, with Rubio having declined Minority Leader Mitch McConnell's offer of the job, Moran could find himself in contention, and with clear backing from outside conservatives.
"McConnell had been working Rubio over for a long time," said a veteran operative with knowledge of the discussions. "If it wasn't Rubio, it would fall to Moran."
There have also been efforts to recruit Sen. Rob Portman, of Ohio, Politico reported Wednesday, but Portman has so far been mum on his intentions.
Sen. Roy Blunt, of Missouri, and Sen. Bob Corker, of Tennessee, had also been mentioned as potential successors to Cornyn for the 2014 midterm election cycle — but both have previously indicated that they would not be interested in taking the top slot.