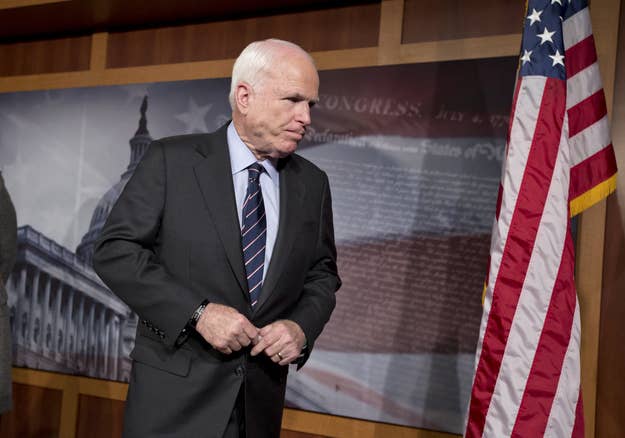 WASHINGTON — Hoping to salvage her potential bid to become the next Secretary of State, U.N. Ambassador Susan Rice will meet Tuesday with a trio of Republican opponents, led by Sen. John McCain.
According to McCain, the meeting comes at the request of Rice, whom McCain has roundly criticized over response to the terrorist attack in Benghazi, Libya in September.
The meeting, which Sens. Kelly Ayotte and Lindsey Graham will also attend, will mark an important opportunity for Rice to mollify her most vocal Republican detractors, who could cause a stir should she be nominated to succeed Hillary Clinton as secretary of state.
Foremost among those political foils is McCain, who on Monday would not say what questions he plans to ask Rice, nor what she could possibly say to allay his reservations regarding her potential nomination.
"I don't want to go into the whole tick tock," McCain said. "I've stated what my concerns are."
McCain has publicly denounced Rice as a potential nominee for the post due largely to a statement she made on "Meet the Press" a few days after four Americans were killed by terrorists in Libya, wherein she blamed the attacks on protests stemming from an inflammatory video. At the time, information about the attackers was still sketchy.
When asked whether he thought that distinction was important, McCain replied affirmatively.
But, he said, "Most of this goes back to the president and his failure to tell the American people the truth in the second debate with Mitt Romney."
He added, "So, the president's the one who's responsible."