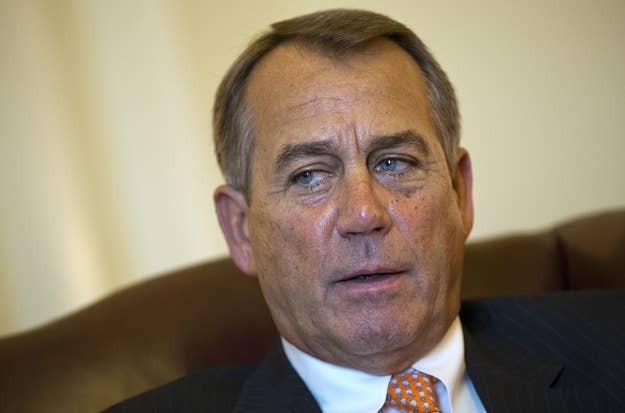 WASHINGTON — Republicans in Congress are making a coordinated push to implicate Senate Democrats in holding up President Barack Obama's policy agenda.
In his remarks to reporters Thursday, Speaker John Boehner will try to redirect criticism Republicans have received, and instead portray Democrats as the ones who are uncommitted to their stated goals.
"The president likes to attack Congress, but if he is serious about enacting this agenda, it must start in the part of Congress controlled by his own political party. What can he get passed in the United States Senate?" Boehner will say.
"If the president wants to impose a cap-and-trade National Energy Tax, I encourage Senate Democrats to take it up," the speaker will add. "If the president wants more stimulus spending that we know doesn't create jobs, I encourage Senate Democrats to pass it. If the president wants more tax hikes that will destroy jobs, then his Democratic allies in the Senate should pass them. This isn't the agenda that Americans are looking for – and many in the president's own party won't support it."
Senate Minority Leader Mitch McConnell echoed that sentiment in a speech on the Senate floor earlier Thursday, and he insisted that the onus of responsibility will rest with Senate Democrats to advance the president's priorities.
"Washington Democrats may have gotten used to Republicans bailing them of their own lack of responsibility," McConnell said. "But those days have passed. Look: they run the Senate. They run the White House. It's time they started acting like it."
Indeed, Obama touched on a number of policy objectives in his State of the Union address this week — including climate change legislation — for which congressional leaders of both parties have to date expressed little appetite to pursue.
Senate Democrats will unveil a plan Thursday to avert the mandatory spending cuts known as the "sequester" — but McConnell dismissed the proposal as a "gimmick."