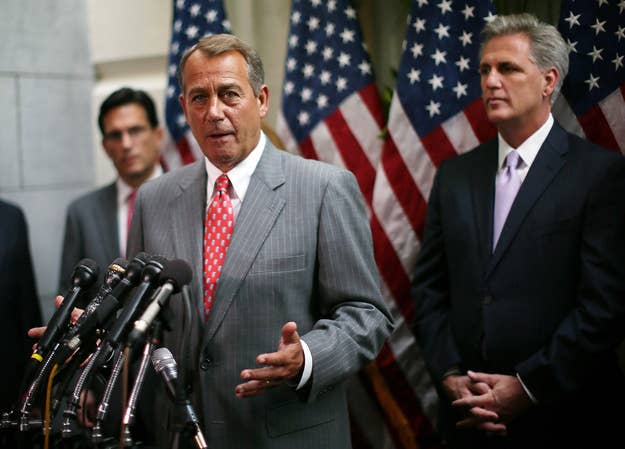 WASHINGTON — Even as they honored the victims of the 9/11 terrorist attacks Tuesday morning, House Republican leaders used the anniversary to hammer President Barack Obama over looming cuts to defense spending, warning the cuts would cripple the country's national security.
"The president should be called upon and asked, what is his plan?" House Majority leader Cantor told reporters. "How is he going to lead and make sure that our military is not hollowed out?"
More than $500 billion in military spending cuts are set to go into effect at the end of the year as part of an agreement between Obama and congressional leaders to avoid a debt default last year.
Although Republican leaders agreed to the so-called "sequestration" plan last year, in recent weeks they have sought to lay the blame for the cuts at the feet of Obama, and Speaker John Boehner continued that line of attack Tuesday.
Obama "didn't want his reelection inconvenienced by another fight" over the debt ceiling, Boehner argued.
"The fact that the super committee was unable to come to an agreement leaves us with this sequester. Why?" Boehner said. "Because the president didn't want to have a second round of a fight over increasing the debt limit."
Cantor also criticized Defense Secretary Leon Panetta for not having a plan in place should the cuts to the Pentagon take effect.
In an interview with CBS News, Panetta called inaction by members Congress that led to the sequester "irresponsible," and likened it to putting a gun to their heads.