Harry Reid Will Urge Senate To Tackle Immigration Reform, Gun Control
The majority leader will introduce the top ten priority bills Tuesday.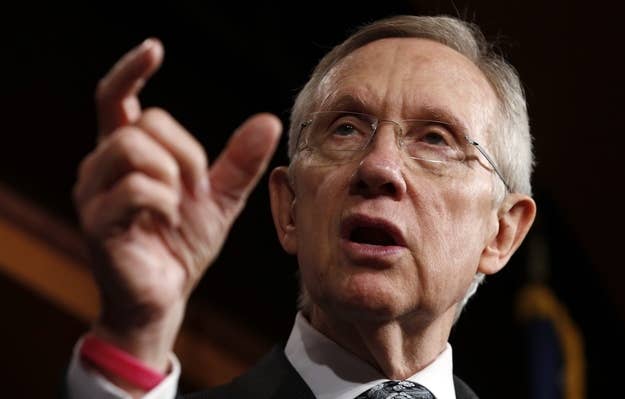 WASHINGTON — Senate Majority Leader Harry Reid isn't letting the intense partisanship in Congress temper his expectations for the coming year and is planning an agressive agenda ranging from immigration and gun control to education and the economy.
On Tuesday, Reid will formally outline his agenda with a series of "privileged" measures he expects to take up over the next two years, according to Democratic aides.
The list of bills isn't an outline of what Reid thinks can actually become law: for example, the House Republican majority has indicated reform to gun laws would not win approval. Rather, the list is more a declaration of those issues the Senate's Democratic majority values most highly.
The top ten bills will include the Violence Against Women Act, which was set to be reauthorized during the prior Congress, but stalled amidst House Republican opposition to additional protections for LGBT and immigrant groups.
Also included will be a measure to authorize a new five-year farm bill, which was held up in the House last year amidst Democratic concerns with cuts to food stamps and worries among conservative Republicans about spending on farm subsidies.
The full list of the Senate's priority bills, as confirmed by Reid's office Saturday:
Comprehensive Immigration Reform
Sandy Hook Elementary School Violence Reduction Act
Strengthen our Schools and Students Act
Rebuild America Act
Violence Against Women Act
Putting Our Veterans Back to Work Act
Preparing for Extreme Weather
End Wasteful Tax Loopholes
Clean and Fair Elections Act
Agriculture Jobs Bill