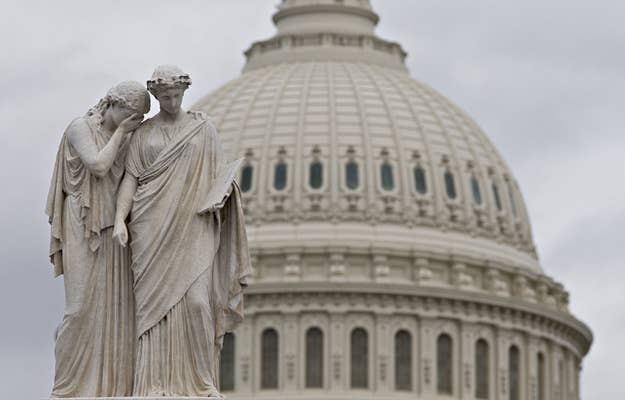 WASHINGTON — Politicians' war chests could be the first casualties if Congress and the White House lead the nation over the fiscal cliff come January 1st.
A number of lawmakers, and campaign committees, already have high dollar fundraisers scheduled for the early weeks of January. But if a deal hasn't materialized and members are stuck in DC, their wallets could end up thousands of dollars lighter.
For instance, Republican Sens. Mike Lee, Orrin Hatch and Jim Risch are all scheduled to hold separate fundraisers in their home states during the first two weeks of 2013.
Lee is slated to host his second annual "Ski Day" in Park City, Utah, on Jan. 3. Hatch has planned a ski event of his own in Deer Valley, Utah, on Jan. 4. And Risch has planned to host his "First Annual Hunting Excursion" in Idaho.
The invitation to the latter event touts "a world champion rifle shooter, a five-time world champion duck caller, and a former Navy Seal" among other guests.
But there might not be shooting nor schussing if Congress is still searching for a fiscal cliff compromise during the early weeks of the new year.
The event listings: