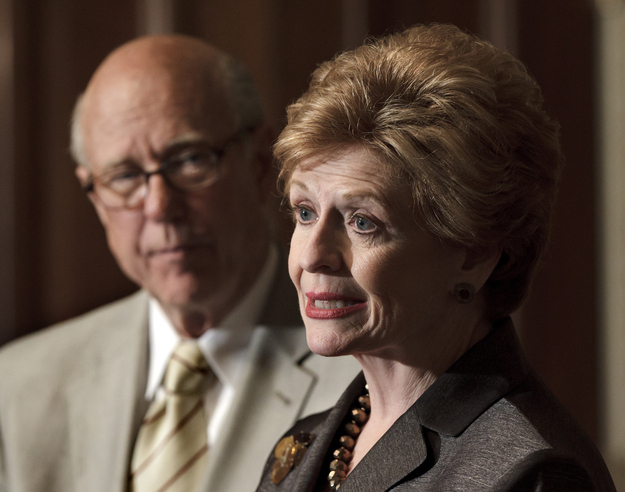 WASHINGTON — Add the farm bill to the host of other issues being weighed by lawmakers as part of discussions to avert the fiscal cliff.
Sen. Debbie Stabenow said Tuesday that the bill, which allocates spending for farm subsidies and food stamps, is "very much part of the discussion right now" in fiscal cliff talks.
"Well, we're a way to save money," said Stabenow, who heads up the Senate Agriculture Committee.
Indeed, the farm bill passed by the Senate would save $23 billion, including a $4 billion cut to food stamps; the version approved by the House Agriculture Committee would save $35 billion, with $16 billion of that coming from reductions in spending on food stamps.
But the House version has stalled for months, largely due to intraparty disagreements among House Republicans about spending. Meanwhile, the former five-year farm bill expired in October.
Tying the farm bill to fiscal cliff discussions could help revive debate about the measure and increase the odds of approval before the end of the year, during a particularly busy time for Congress.
"I've talked to the White House about including it as part of the package, and they are certainly very open to doing that," Stabenow said.