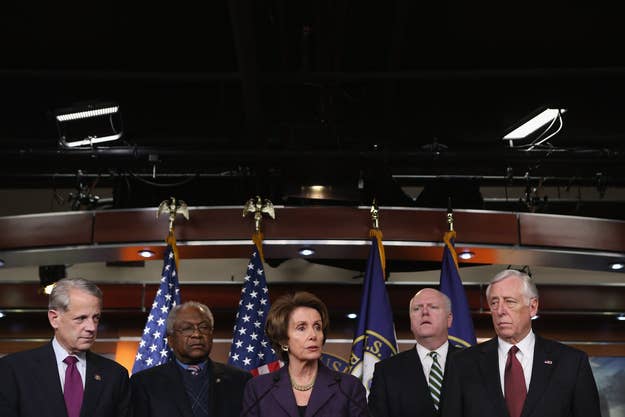 WASHINGTON — House Democrats roundly rejected Friday a proposal by the National Rifle Association to curb mass shootings by placing armed guards in every school.
"I do not believe those remarks represent anywhere near a significant portion of America," Minority Whip Steny Hoyer told reporters. "I do not believe they represent the views of responsible members of the National Rifle Association."
"It just doesn't make sense," added House Minority Leader Nancy Pelosi.
She summed up her position by reading a tweet from Rep. Chris Murphy, a Connecticut Democrat:
Walking out of another funeral and was handed the NRA transcript. The most revolting, tone deaf statement I've ever seen.

— Chris Murphy (@ChrisMurphyCT) December 21, 2012
The NRA outlined its position in a confrontational press conference earlier Friday.