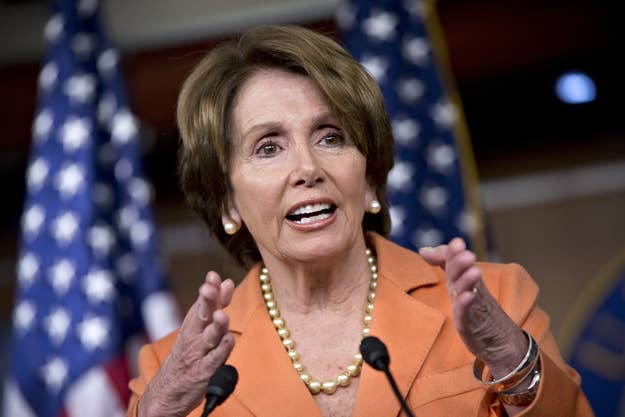 WASHINGTON — As House Republicans on Tuesday pitched a "plan B" to avert the fiscal cliff that would raise taxes on income exceeding $1 million, Democratic leaders defended their shift away from backing a similar proposal.
Leading House and Senate Democrats have previously gone on the record in support of raising taxes on millionaires alone — but, during fiscal cliff negotiations, have instesad echoed President Barack Obama's demand that $250,000 be the threshold for tax hikes.
Some Democrats suggested the change of heart and policy was less a genuine shift than a crafty test of Republican intentions.
"Earlier this year, I put forward a plan to smoke out the Republicans' true position: a proposal to raise taxes on those making over $1 million per year in context of a big, bold, and balanced plan," said House Minority Leader Nancy Pelosi in a statement. "Republicans said 'no' six months ago; the President took his case to the American people to use $250,000 as a threshold for higher tax rates, and the public supported him."
Senate Majority Leader Harry Reid explained that one such proposal, by Democratic Sen. Chuck Schumer, had been pitched in 2010, when Democrats' legislative motives were different.
"Remember, at that time what we were trying to do was do something to stimulate the economy," Reid told reporters.
And still other Democrats placed the blame squarely with Republicans.
"Republicans should've taken Sen. Schumer's offer two years ago when they had the chance," said Brian Fallon, a spokesperson for Schumer. "We've had an election on the president's tax plan, the president won, and Republicans can't turn the clock back."
"It's not surprising Republicans are having buyer's remorse," Fallon added, "but we need higher revenues now."
Regardless, the scuffle between parties could soon be moot: Reid has vowed that the Republicans' "plan B" would be dead upon arrival in the Senate.