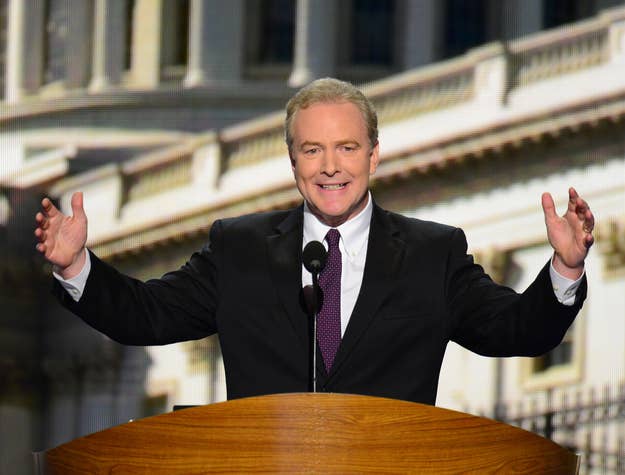 WASHINGTON — House Democratic budget chief Chris Van Hollen accused Speaker John Boehner on Wednesday of purposefully delaying an agreement on the fiscal cliff until the beginning of the year in the hopes of protecting his speakership.
"I'm getting increasingly concerned that one of the reasons the speaker is trying to string out these discussions is he wants to wait until Jan. 3 until the elections for speaker take place," Rep. Chris Van Hollen said at a breakfast with reporters hosted by the Christian Science Monitor.
"I hope he wouldn't avoid the tough decisions simply to take us into January after his swearing in," Van Hollen added, "but I'm becoming increasingly worried that that's exactly what's going on."
There has been some chatter on Capitol Hill, some unfounded, that Boehner could face a challenge to his speakership should he pitch an unpalatable fiscal cliff deal to his conference.
Democrats have even speculated, perhaps wistfully, that Boehner could pass a compromise package to avert the nation's looming austerity crisis without support from the majority of Republicans. But, Van Hollen conceded, such a move could prove politically perilous for Boehner.
"The risk for the speaker, of course, if he brings to the floor of the House a bill that doesn't have a majority of Republican votes, it could mean more churning in his caucus," Van Hollen said.
Boehner's office dismissed Van Hollen's idea as "nutty."
"That's nutty," Michael Steel, a spokesman for Boehner, wrote in an email. "The Speaker is doing everything possible to avert the fiscal cliff and protect American jobs right now. The White House just refuses to get serious about solving our country's spending problem."