Congressman Looks To Make South Carolina A Gun Industry Haven
As other states tighten gun restrictions, Rep. Jeff Duncan is inviting firearms manufacturers to relocate to South Carolina.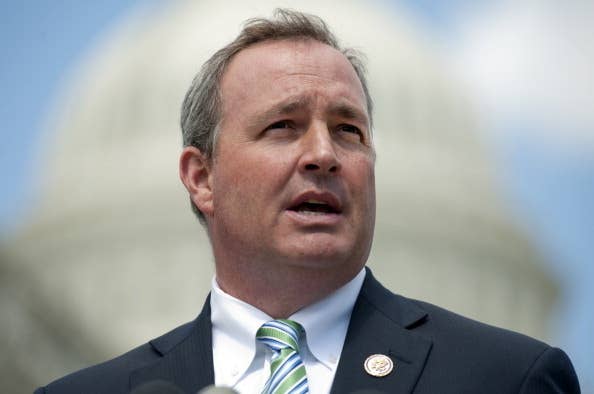 WASHINGTON — As some states begin to tighten gun laws in light of the mass shooting in Newtown, Conn., South Carolina Rep. Jeff Duncan is hoping to turn his state into a haven for the firearms industry.
On Tuesday, BuzzFeed has learned, Duncan wrote to Magpul, a major manufacturer of high-capacity ammunition magazines, and urged the company to relocate to South Carolina from Colorado, where the state House on Monday approved limits on magazine size.
"Recently, many states have considered implementing new bans and placing more restrictions on our Second Amendment rights, including Colorado," Duncan wrote. "At a time when our government is consistently thwarting the ability of individuals to own businesses, voluntarily trade goods and services, and grow our economy, South Carolina is committed to writing a different story."
Magpul threatened last week to move its business elsewhere should the measure in Colorado become law.
"South Carolina would welcome Magpul with open arms," Duncan added in a statement. "In South Carolina, we believe in the Second Amendment. We believe in free enterprise. We believe in the right to life, liberty, and the pursuit of happiness. Our state welcomes any individual or business who believes the same."
It's not Duncan's first such appeal to the firearms industry.
Last month, after New York approved a ban on assault weapons and high-capacity magazines, the congressman wrote to Remington Arms, which has a major gun factory in the state, and invited the manufacturer to move to South Carolina. Duncan has since followed up with the company, his office confirmed.
Duncan's stance is starkly bolder than those assumed by some of his Republican colleagues in Congress, many of whom have either shied away from the issue of gun control for fear of appearing insensitive to the shooting in Newtown, or have focused instead on legislation to address mental illness.