Bloomberg Asks Congress For Billions For Sandy Relief
But the fiscal cliff could complicate matters. "It's a large amount of money when the federal government doesn't have huge amounts of surplus," Schumer says.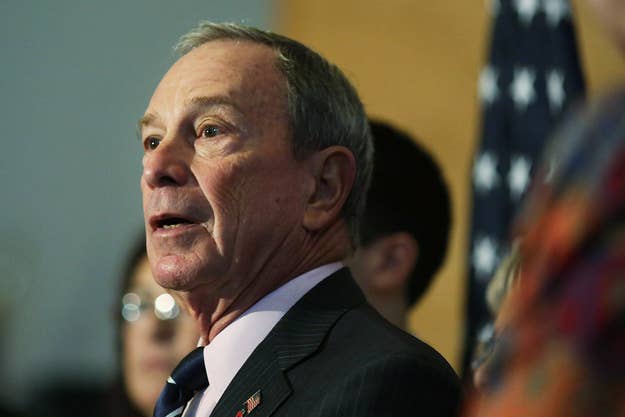 WASHINGTON — As the federal government considers how it might cut back on its spending, New York Mayor Michael Bloomberg paid a visit to Capitol Hill on Wednesday to urge lawmakers to fully fund his city's recovery efforts in the wake of Sandy.
"New York's recovery from Sandy is clearly important to America's continued recovery and economic growth, and everyone in Washington understands that," Bloomberg said. He added, "We're all Americans. This is not a partisan thing."
New York City plans to request $15 billion in recovery funds in addition to the $42 billion being requested by the state of New York.
But the appeals for aid will likely be complicated by a muddled fiscal outlook at the federal level and by the ongoing fiscal cliff negotiations in particular.
"There's no doubt this is going to be a hard fight: We have a Congress that is decidedly less friendly to disaster aid than anytime in 100 years," said Sen. Chuck Schumer, who, along with Sen. Kristen Gillibrand, joined Bloomberg at a press conference in the Capitol on Wednesday afternoon.
Schumer added later, "It's a large amount of money when the federal government doesn't have huge amounts of surplus, to say the least."
To shore up support for his request, Bloomberg met Wednesday with congressional leaders and other lawmakers, including House Minority Leader Nancy Pelosi and House Majority Leader Eric Cantor.
In addition, Schumer said he and Gillibrand met last night for roughly an hour and a half with Housing and Urban Development Secretary Shaun Donovan, and Schumer will host a meeting with Jeffrey Zients, the acting director of the Office of Management and Budget.
Not present on Capitol Hill: New York Gov. Andrew Cuomo. When asked whether the governor planned to lobby in person for disaster relief funds, Bloomberg replied in the affirmative.
"The governor and I will ham and egg this, rest assured, throughout the process," Bloomberg said, adding that it didn't make sense for the two leaders to visit the Hill on the same day.