Bipartisan Senate Gang To Unveil Mental Health Bill Tomorrow
A gang of seven senators will pitch expanded mental health services in the wake of Newtown. "Silver Linings Playbook" Director David O. Russell will join the lawmakers to unveil the bill.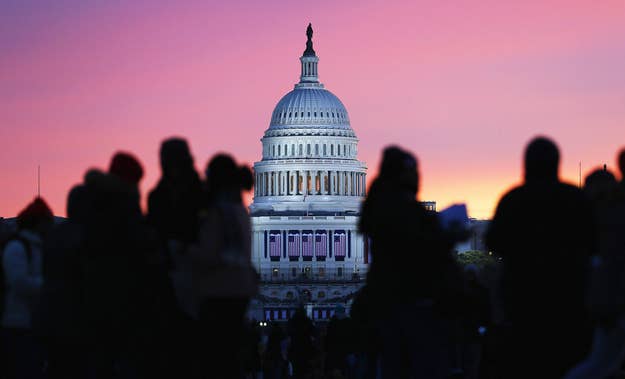 WASHINGTON — A bipartisan group of seven senators will unveil a bill Thursday to expand access to mental health facilities and raise standards for mental health services, a Senate source familiar with the bill told BuzzFeed.
The lawmakers will frame the measure as a response to the mass shooting in Newtown, Conn., which has caused some people to urge a better support system for the mentally ill.
Sens. Debbie Stabenow, a Democrat, and Roy Blunt, a Republican, spearheaded the negotiations on the measure, which will also be backed by Republican Sens. Marco Rubio and Susan Collins, and Democratic Sens. Jack Reed, Barbara Boxer and Patrick Leahy.
They will be joined at an event Thursday by David O. Russell, the director of "Silver Linings Playbook," a film whose protagonist struggles with bipolar disorder. Russell's son, Matthew, inspired the character.
Specifically, the measure would require that existing community mental health centers be updated and new ones be built, and set guidelines for what services should be covered by community behavioral health centers.
By addressing gun control only tangentially, the measure falls approximately on the opposite end of the spectrum from the assault weapons ban being pushed by Sen. Dianne Feinstein, which has been panned by Republicans and which Senate Majority Leader Harry Reid has not yet explicitly backed.