After Winning The Super Bowl, Ravens Wide Receiver Torrey Smith Interned With A Congressman
Rep. Elijah Cummings says Smith did "outstanding work."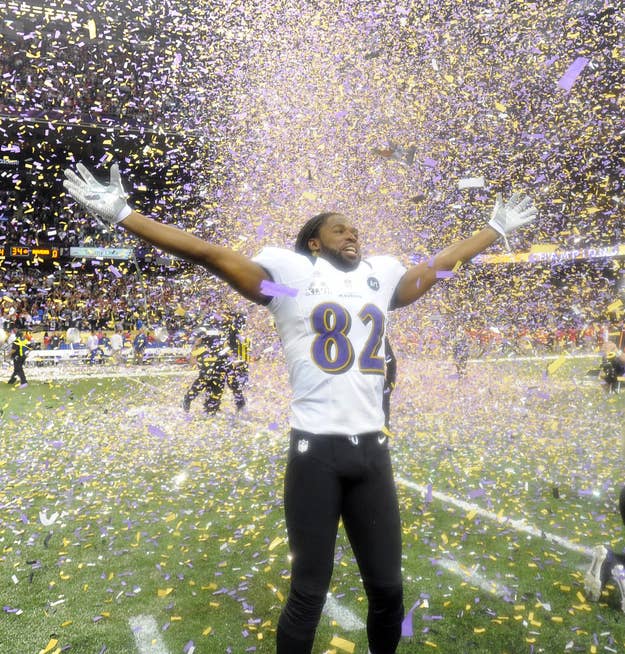 WASHINGTON — Baltimore Ravens wide receiver Torrey Smith made an unconventional career move after his team won the Super Bowl: He took an internship with a member of Congress.
Smith interned during March for Rep. Elijah Cummings, a Maryland Democrat — and did an "outstanding job," the congressman said Friday.
"It was a pleasure having Torrey Smith intern with us, and I was glad that I could offer him the opportunity," Cummings said in a statement. "Torrey was eager to learn about the legislative process and was treated no differently than any of our other interns – all of whom play a meaningful and important role in helping me serve the constituents of Maryland's 7th District. I hope that this experience gave him the perspective he sought and I thank him for his outstanding work."
Smith worked primarily out of the congressman's Baltimore office, according to a post on the Ravens website, and performed average office duties such as reading letters from constituents.
The team's director of player development set up the internship for Smith, who was looking to do something interesting during his offseason.
First day at my internship 😁 instagr.am/p/Wb6JTVk-Rc/

— Torrey Smith (@TorreySmithWR) March 4, 2013