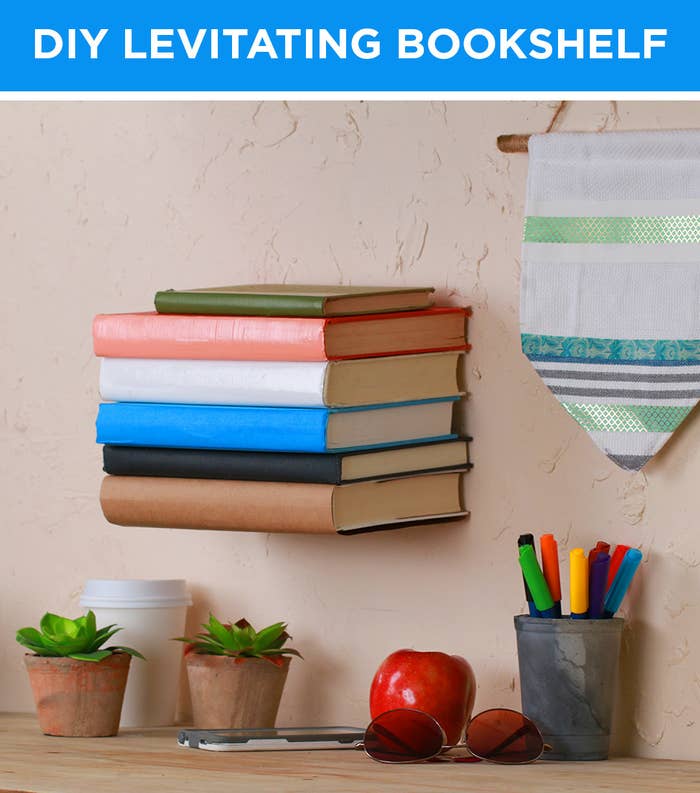 Instructions:
1. Using a level and one of the L-brackets, mark the placement for the screws on the wall. Using a ruler, measure 5 inches away and make a second set of marks for the other L-bracket.
2. Use a drill to create the initial pilot holes for the wall anchors. Carefully hammer in the anchor into the wall.
3. Secure L-brackets into the wall with the corresponding screws.
4. Using craft paper, create a jacket for your books. Measure 5 inches apart on the back layer of the book cover and cut slots large enough for L-brackets.
5. Carefully insert your the book jacket into the L-brackets. Place a book on top of the brackets and wrap with the book jacket.
6. Place several books on top of the wrapped book (enough to cover up the brackets). Avoid placing books more than an inch above the brackets.