In case you missed it, USWNT midfielder Carli Lloyd scored this beautiful 50 yard goal to secure a hat trick in USA's 5-2 victory over Japan last night.
Which was the FASTEST hat trick in World Cup history, mind you.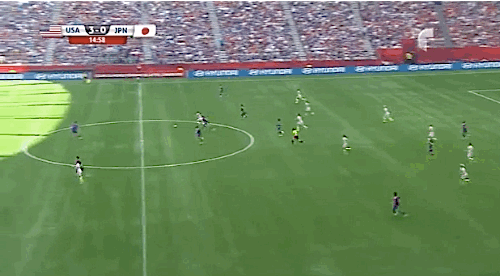 But to get the full effect, you NEED to hear Telemundo's Andrés ¡GOOOOOL! Cantor call Carli's golazo.
Bless you Andrés Cantor, and bless you Queen Carli Lloyd.