As someone who lives with anxiety, I know I can sometimes have a hard time giving myself love; however, I didn't even realize this kind of love existed for the longest time.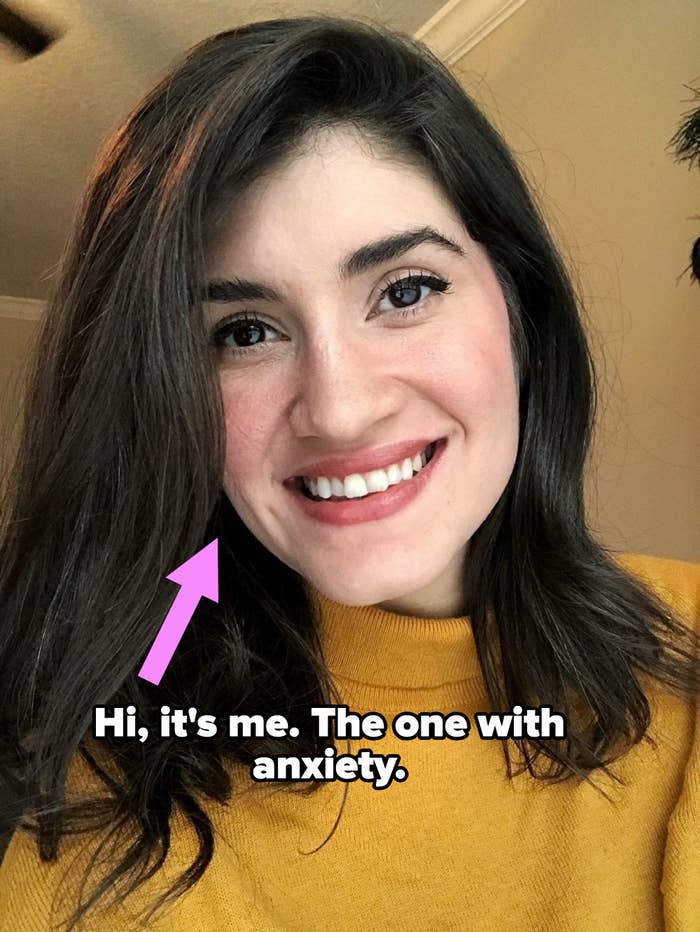 Then about a year ago, my therapist asked me a question that I thought would be easy to answer: "What do you do just for yourself?" While I could name a couple of things like taking a bath or playing video games every now and then, I was dumbfounded. At that moment, I realized a lot of my life choices or activities revolved around other people or things — and this was a pattern I knew all too well, ever since I was little, especially growing up in a Hispanic household. (I love my family, but I also now understand how certain expectations in one's culture can sometimes have an impact on one's mental health.)
But now as a 30-something adult, I've been trying to learn new ways to engage in self-love, aka the act of accepting oneself exactly the way they are and treating themselves with kindness and respect. (It's never too late, kids.) So when I was approached to try a self-love journal that's supposed to "feel like therapy," I was interested in giving it a shot — and I was even more excited to see that it was created by a self-love educator who I was already following on Instagram: Denise Francis.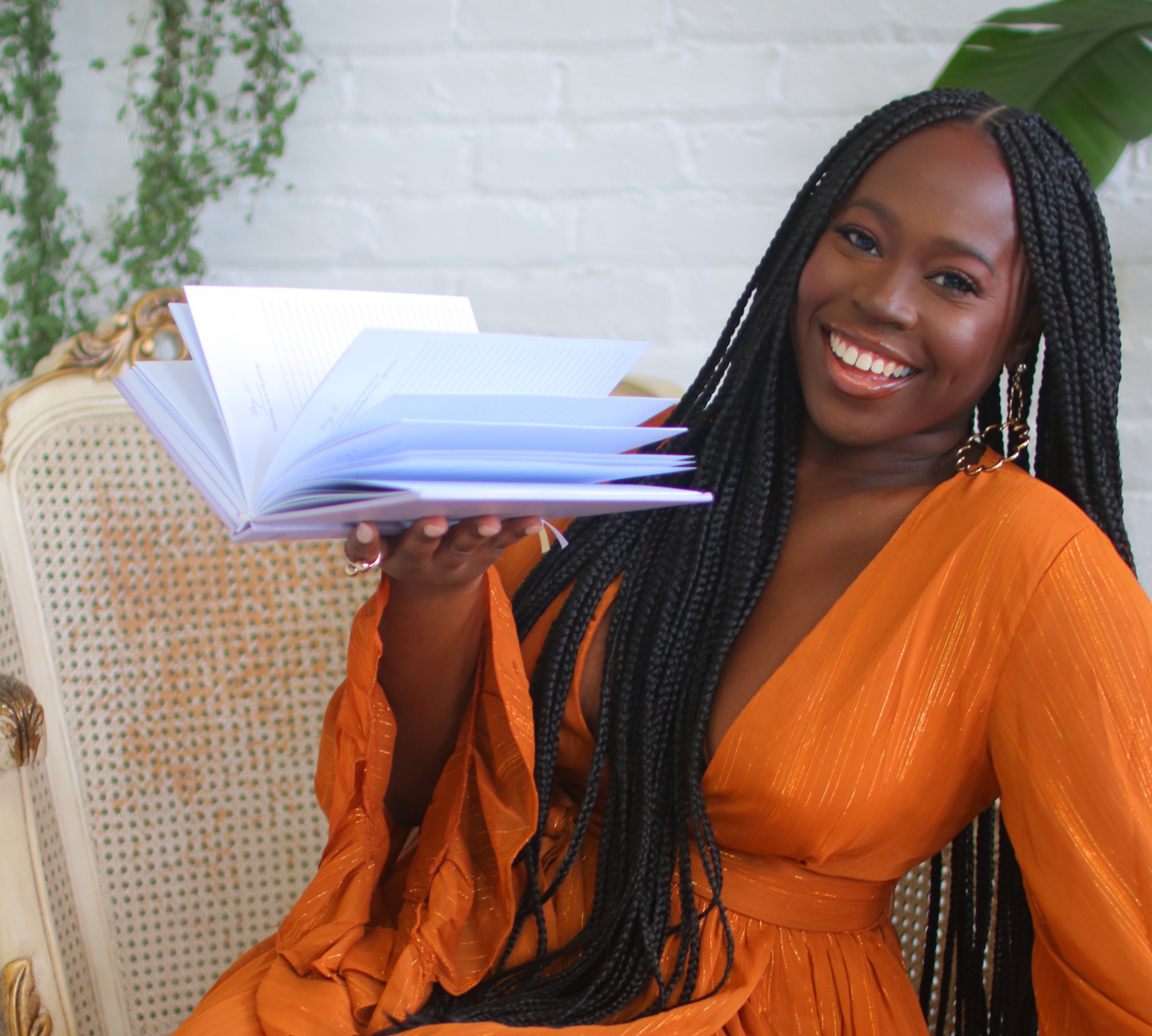 Denise is a TEDx Speaker, educator, self-love expert, author, and CEO and founder of The Self Love Organization Inc., which is a digital wellness platform that makes "wellness and therapy accessible by creating healing tools and experiences to heal Black women."
She is also an NYU graduate student, where she will become the first woman to receive a newly created master's degree concentration in self-love, self-therapy, and the Black mental health experience as well as being the first to create a City College of New York college elective course that's focused on wellness called The Psychology of Self Care and Wellness, which helps to make self-love and wellness tangible and accessible.

As for the self-love journal, Denise said she wanted to create a healing tool that people can use as a form of self-guided therapy on their own time, whether it's in between sessions for those who are able to seek treatment, or for those who are looking to explore their mental health without a therapist present if they're not able to seek therapy at this time. So she self-published The Soul Study Self Love Journal ($49.99), which is a "therapist-approved healing tool to make wellness accessible through journaling."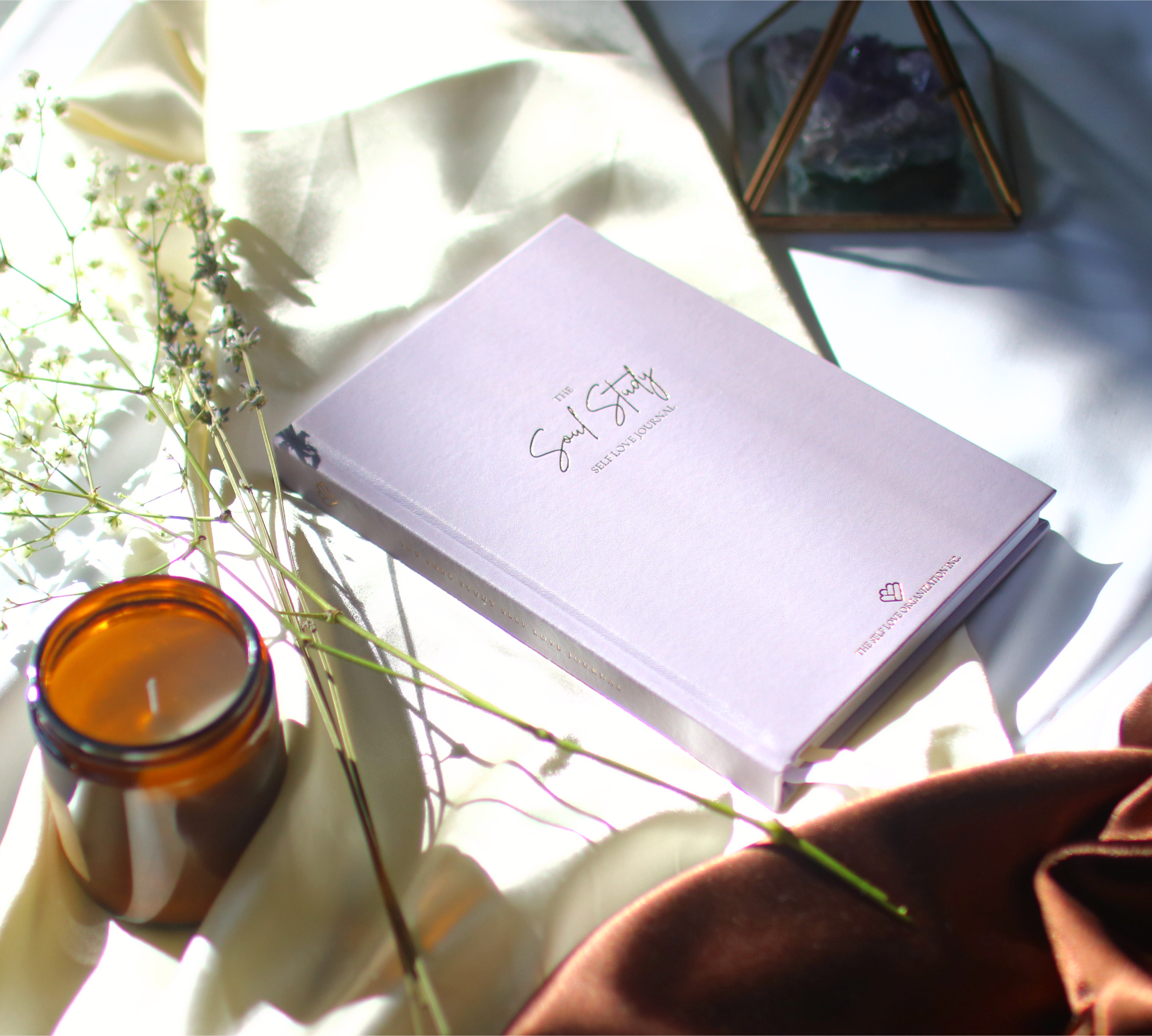 The journal — which includes 115 daily prompts, inspirational quotes, and two ribbon bookmarks — was reviewed by a group of therapists from Bemorr Group Practice to assess its possible impact on one's mental health journey. (It's important to mention that one's use of a journal is completely subjective and what may work for one person might not work the same way for another.) The journal is also designed to be used every day and will guide you through three chapters: Chapter One: Self-Awareness, Chapter Two: Self-Therapy, and Chapter Three: Self-Love.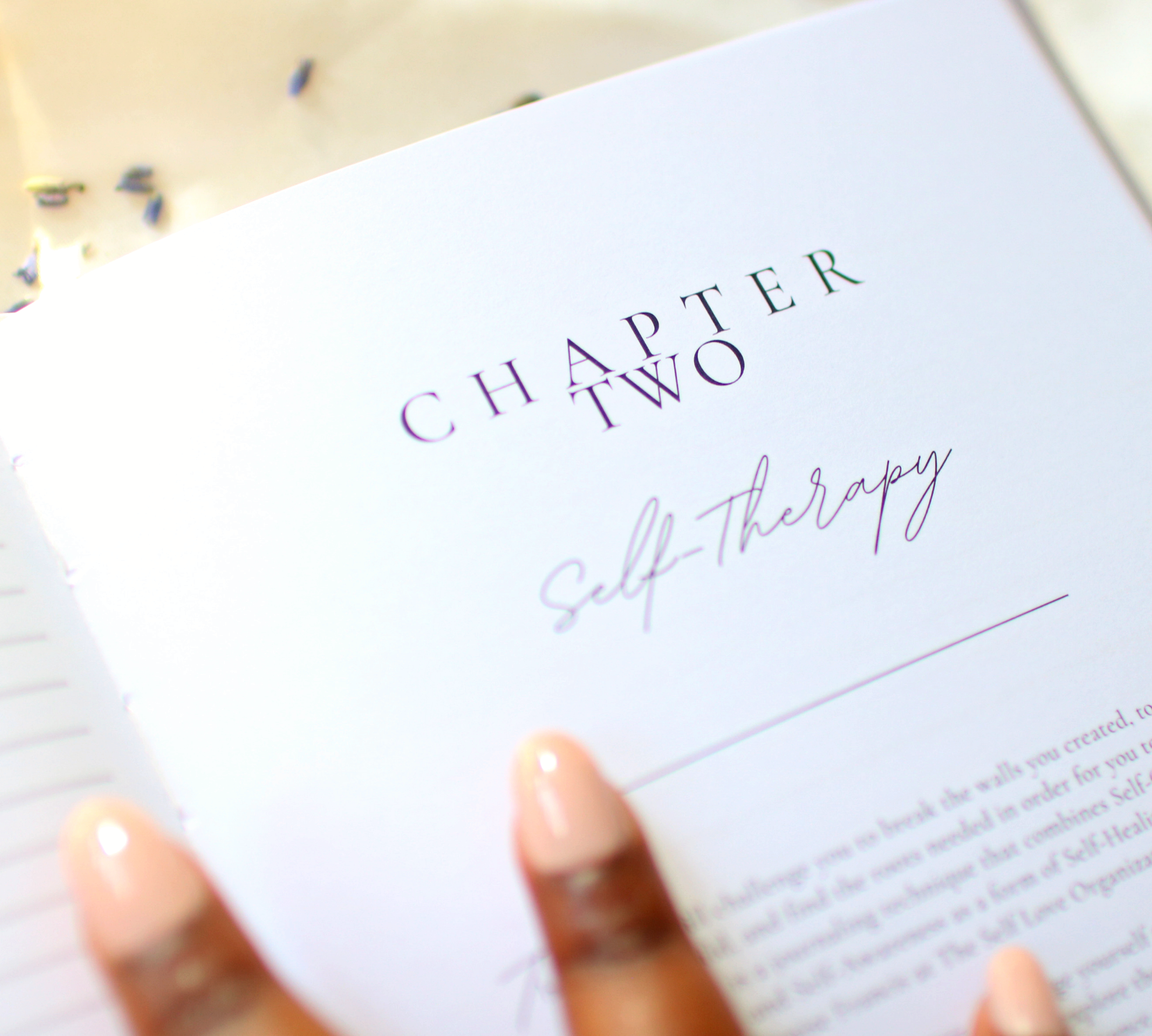 When I asked Denise why she decided to use the self-guided therapy concept and the journaling format as the primary structure for this book, she explained, "Journaling gives us a tangible voice to the thoughts, feelings, and emotions that overwhelm and silence us. It allows us to explore and challenge our thoughts, notice our patterns, and most importantly, it gives us the non-judgemental freedom to release them," she said. "Journaling is a large part of learning how to self-regulate our emotions and is the perfect medium between self-love and mental health as it is a form of tangible mindfulness."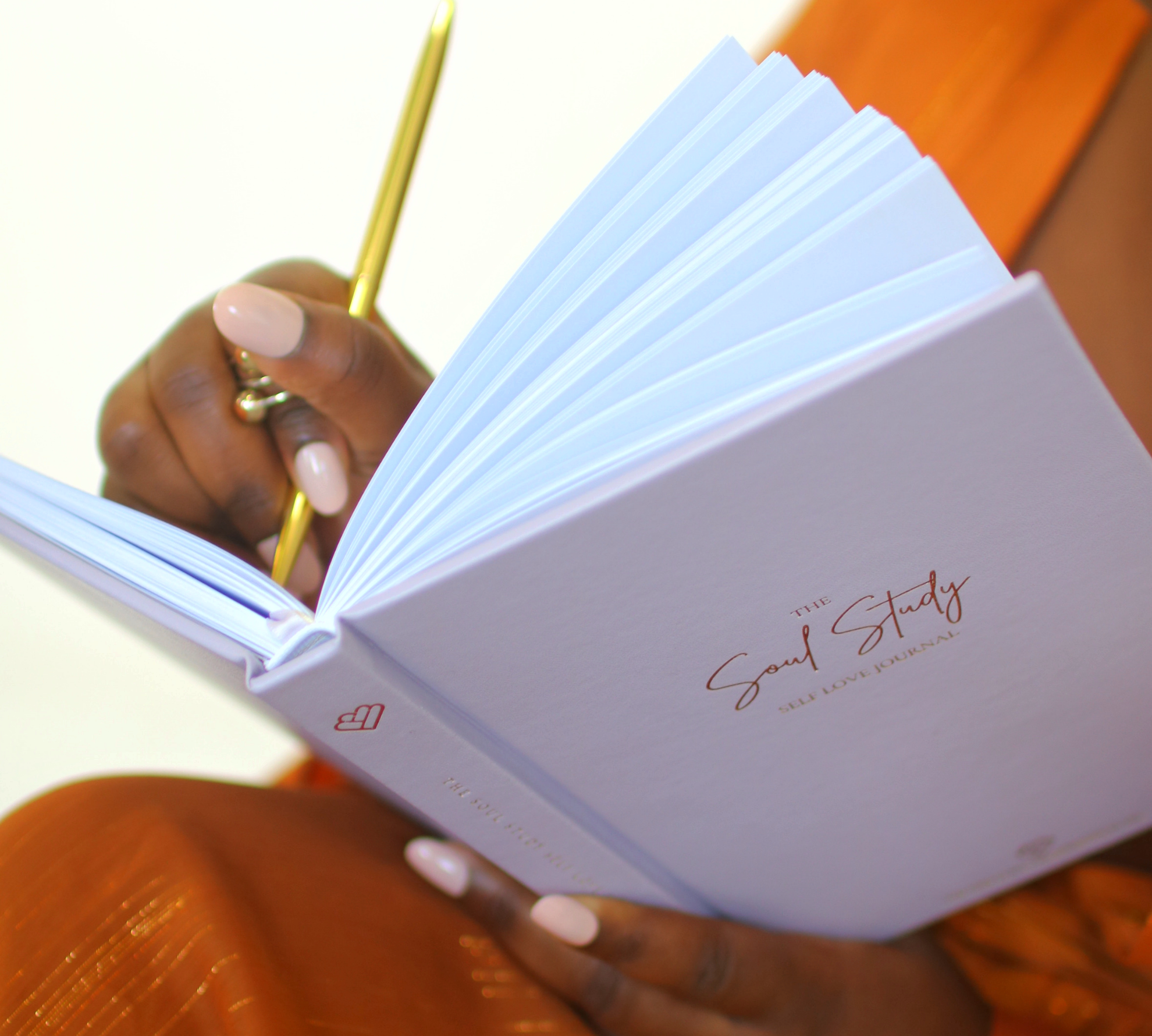 After a few weeks of using this journal, I noticed that the prompts have done just that: They encouraged me to examine areas of my life that I had either forgotten about or never considered from a particular angle before — and I say this as someone who has gone to therapy for a handful of years and free flow journaled ever since I was in middle school. And this probably has to do with Denise's self-guided therapy technique.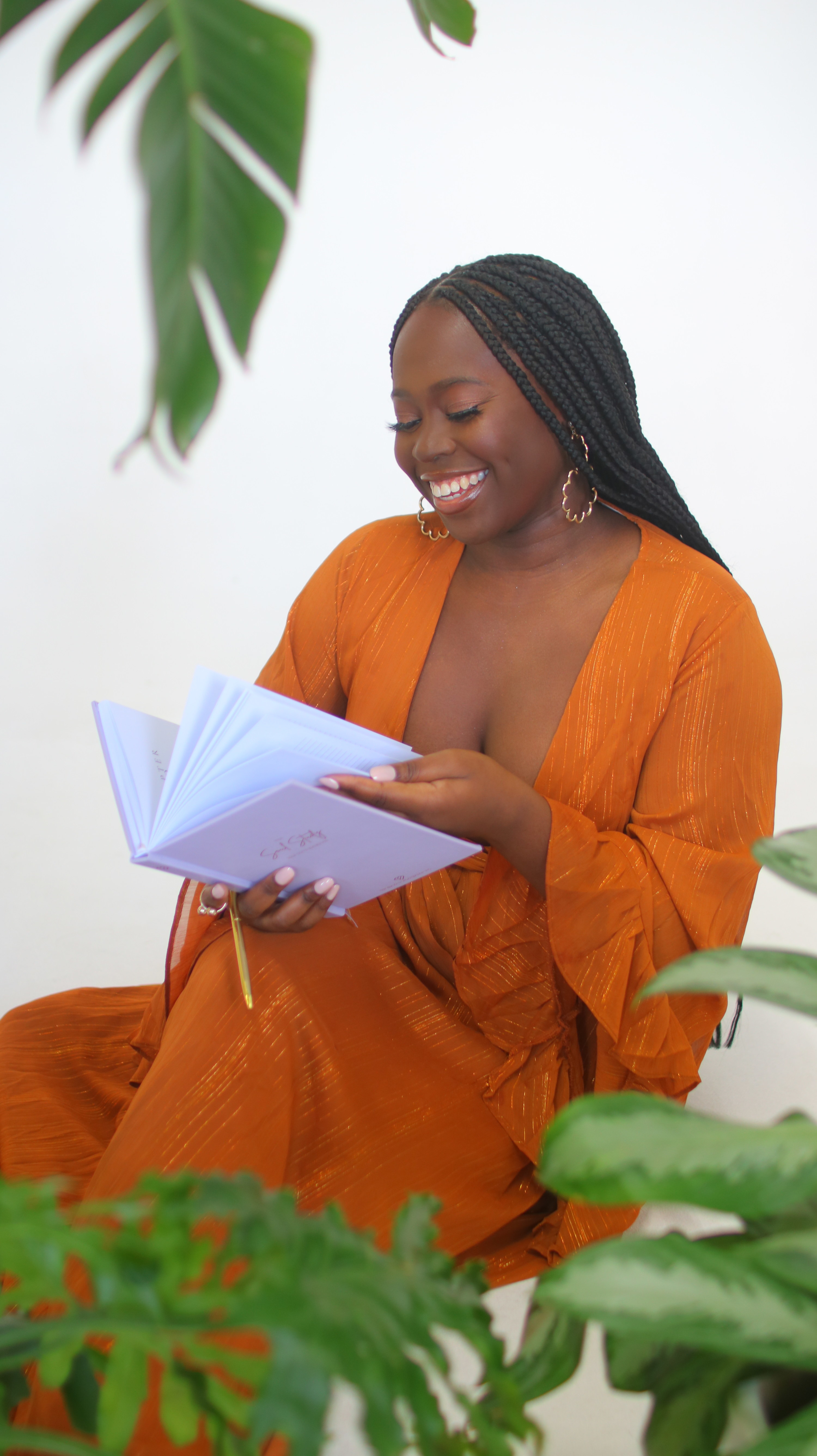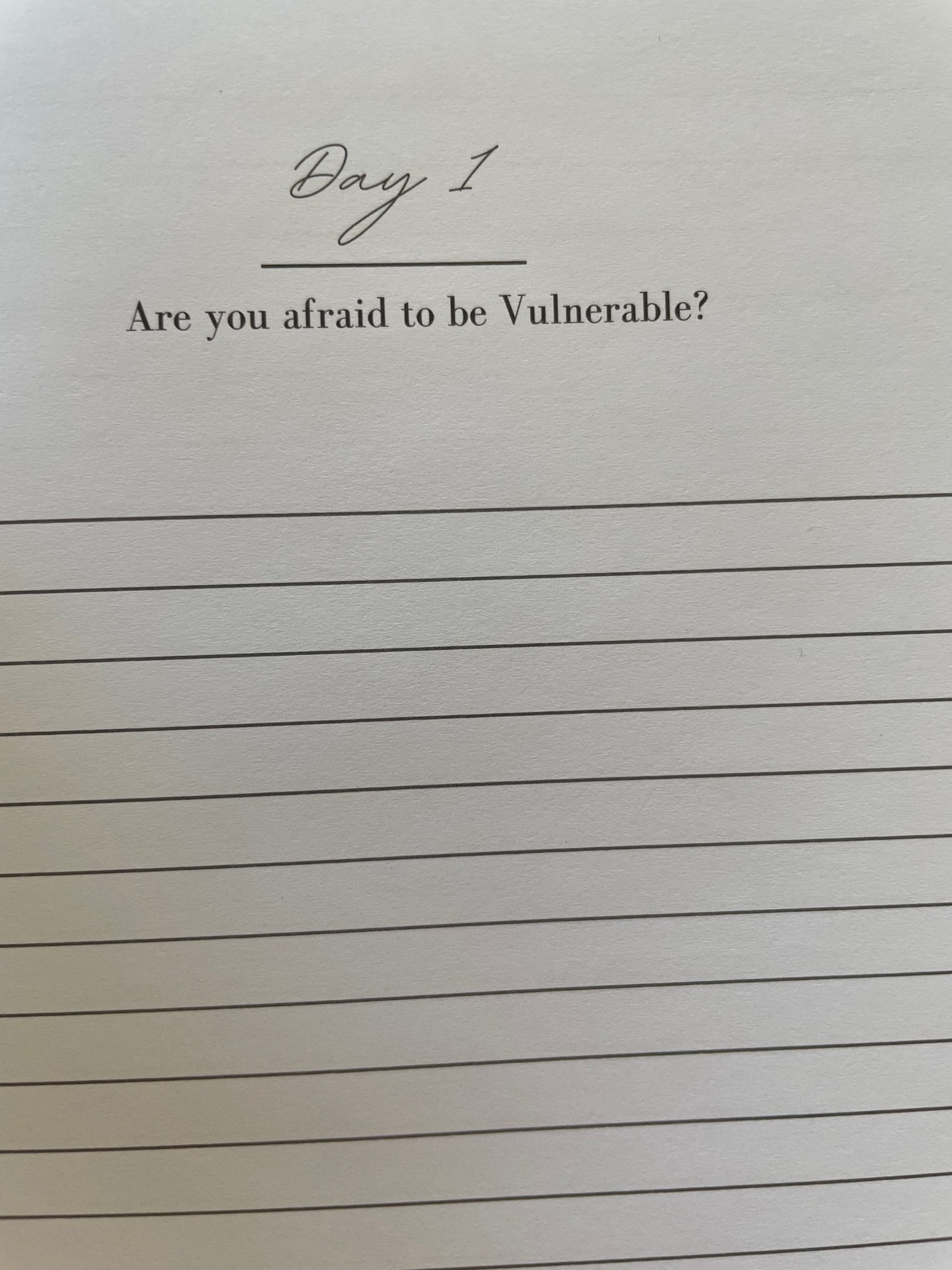 Not only that but answering these prompts has made me feel gratitude in areas that didn't feel forceful or fake, like when one prompt asked: "Have you experienced unconditional love? Have you experienced love without trauma, toxic energy, pain, or suffering?" My "no-brainer" answer was my mom; however, after a few sentences, I realized how profound my relationship with my uncle was before he passed away when I was 17 years old. He has been and will always be a pivotal person in my life, but the prompt made me remember how he supported me and showed up for me with such kindness, thoughtfulness, and curiosity (versus with assumptions).
And since this book gave me the room to sit down with my feelings and memories, I was able to celebrate the person that he was and recognize that just because people are no longer here doesn't mean we stop feeling their love — if anything, these people should be examples of the kind of love and relationships we want to continue to have and connect with the people who are still alive on this Earth.

All of this to say, answering these prompts allowed me to connect with myself on a stronger level; it almost felt like I was restructuring the relationship that I have with myself and others — and to me, that felt like I was giving myself love. (My therapist would be so proud.)
The reason why I believe this technique works so well is that it forces you to get curious about yourself. For instance, within the first chapter, you are encouraged to constantly ask yourself "why?" In the second chapter, you are encouraged to study your journal entries and challenge yourself to find recurring themes. And in the third chapter, the prompts are there to help create new cycles, themes, boundaries, and behaviors while prompting action and reflection simultaneously.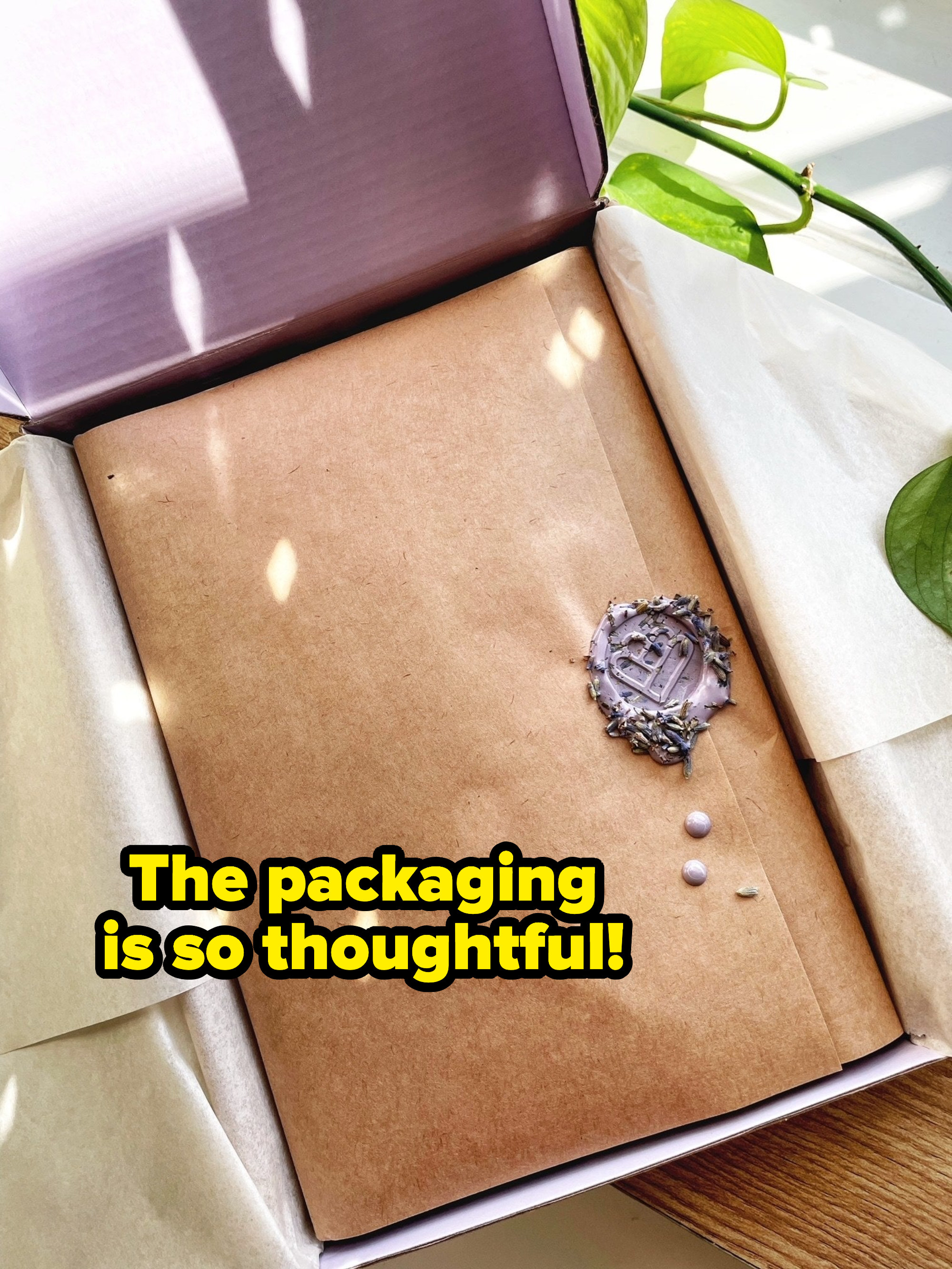 Whereas the free-flow journaling I've done is usually a form of navigating a recent problem or situation in my life or recalling a big event that has happened so I could look back at it later. While I don't think I'll ever give up on free-flow journaling, this journal is a great option to do a deep dive into very niche areas of my life — which I then can explore through long-form journaling, with a mental health expert, or a loved one.
Personally, I found this journal to be cathartic and — you guessed it — like a variation of therapy. While I can't say that this should be a replacement for therapy of any kind, I do believe this tool can be a wonderful way to have a better understanding of yourself and the relationships around you. And if that isn't a form of self-love, well, I don't know what is.
If you are interested in getting this journal, you can purchase it here. With every journal purchased, 3% of all proceeds go toward their Self Love Healing Fund (that will start in late 2023), which was created to make therapy affordable and accessible for Black Women by sponsoring the first therapy session to help them start their healing and therapy journeys.
And if you want to follow Denise, you can via Instagram, TikTok, and YouTube, or you can check out The Self-Love Organization website here.

Are there certain ways you're trying to show more "love" to yourself? If so, tell us how and why in the comments below.
(Note: This article is not to replace seeing a medical professional or a mental health specialist. Please be sure to consult with a doctor or mental health expert as issues are so specific to each individual person and could also indicate that there might be more underlying issues at hand.)

The National Alliance on Mental Illness helpline is 1-888-950-6264 (NAMI) and provides information and referral services; GoodTherapy.org is an association of mental health professionals from more than 25 countries who support efforts to reduce harm in therapy.

Black History Month is here! Join us from Feb. 1 to Feb. 28 (or all-year round) and support our content celebrating the culture.