Hello! My name is Raven, and I'm a born-and-raised Flordian who loves Disney.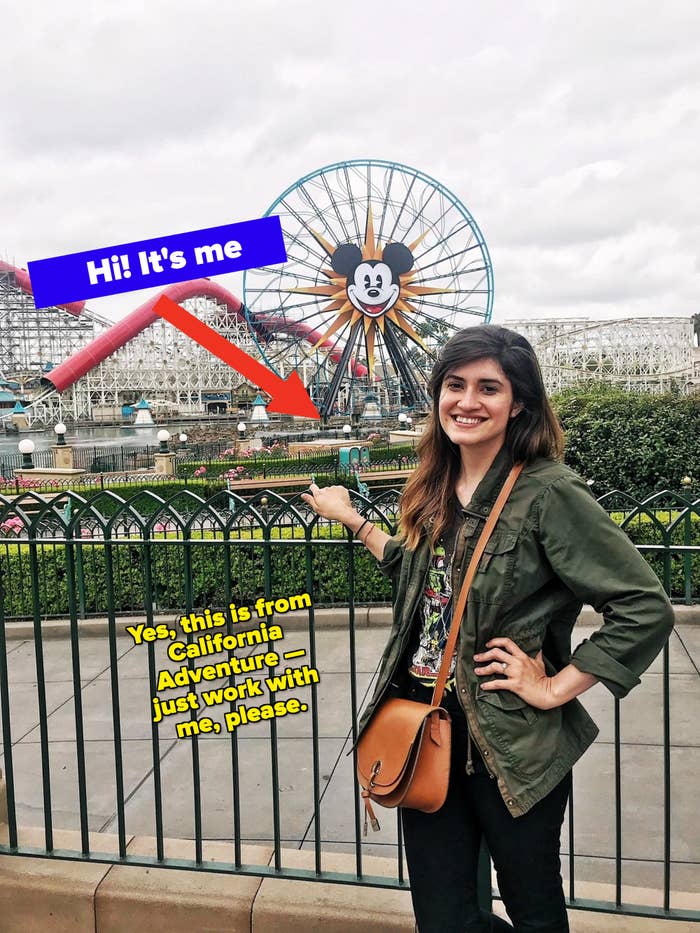 In honor of Walt Disney's World 50th Anniversary this year and millions of families will be heading to Orlando to celebrate, I wanted to provide a complete guide about the rides you most likely can forgo and the ones you absolutely can't miss.
A little bit ago, I ranked Hollywood Studios rides from worst to best, and next up, I'm going to rank Magic Kingdom's attractions!
However, while the above components are important, I believe it's also vital to factor in how a ride makes you feel — you know, just to get deep and emotional about amusement park attractions. Essentially, a ride will get extra brownie points for emotional impact — because at the end of the day, that's all that really matters, right? Right.
So without further ado, here is my definitive list of Magic Kingdom's rides, from worst to best.
21. Prince Charming Regal Carrousel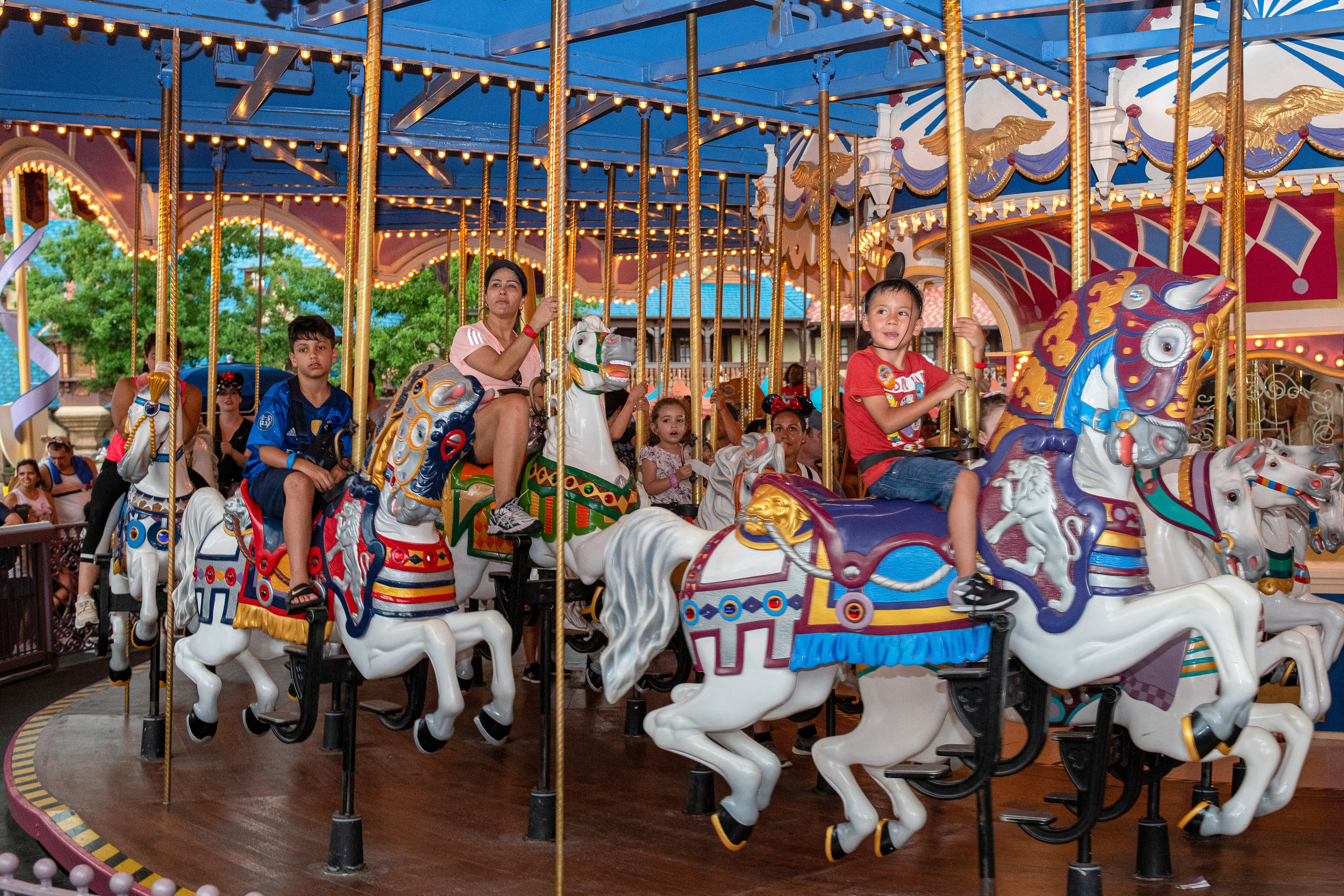 The truth is, without a merry-go-round, there would be no Disney Parks. It's rumored that Walt Disney got the idea for Disneyland when he took his daughters to ride a merry-go-round. Now this hand-painted carrousel (which was originally built in 1917) is located in the middle of Fantasyland after being discovered by Walt Disney himself a few decades later. It was then refurbished to showcase Cinderella's story.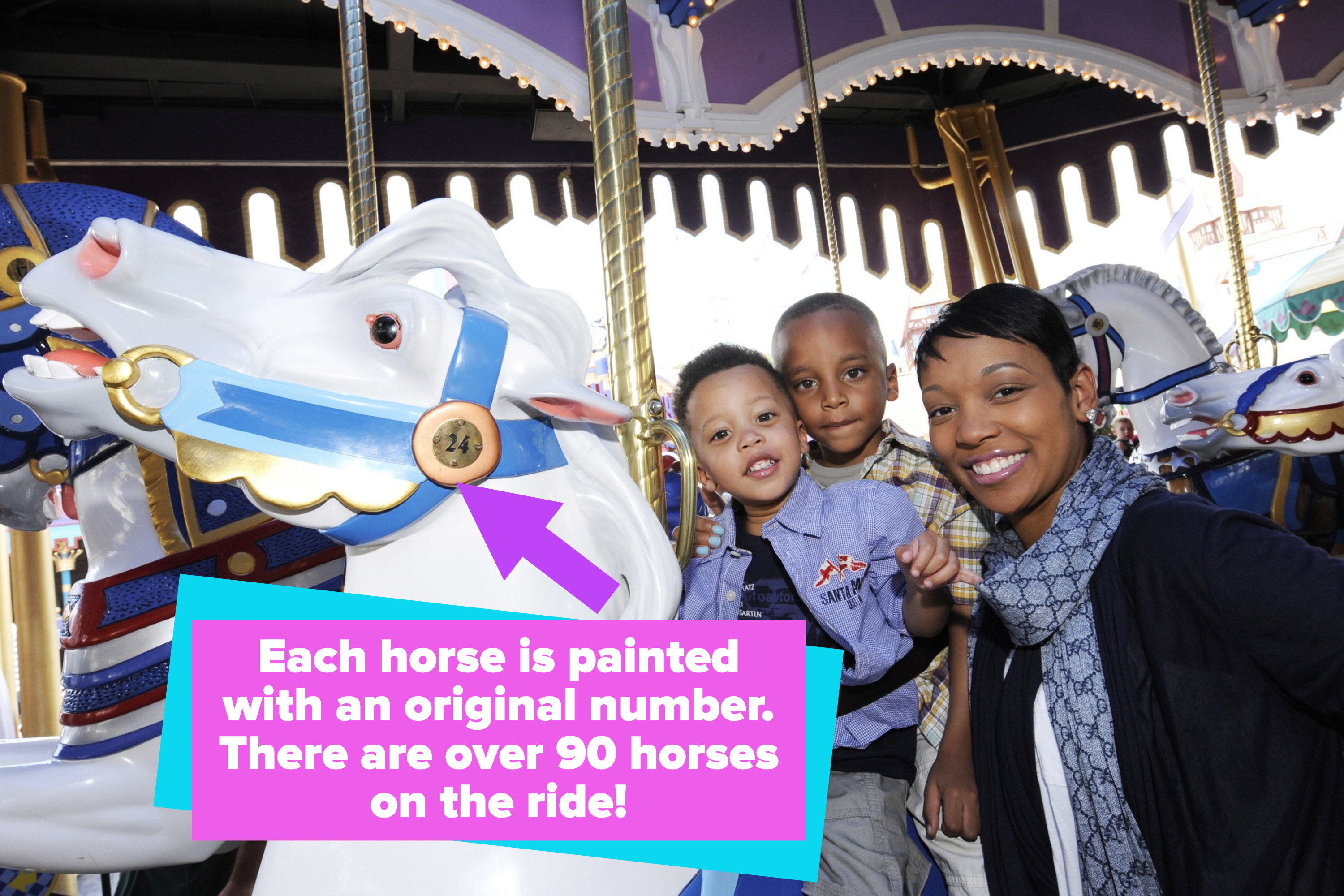 Overall, this is a great attraction for people with small children or for those who need to get out of the sun to cool down. However, it's completely OK (and recommended) to skip if you want to explore more exciting options — because honestly, you're not missing much.
20. The Magic Carpets of Aladdin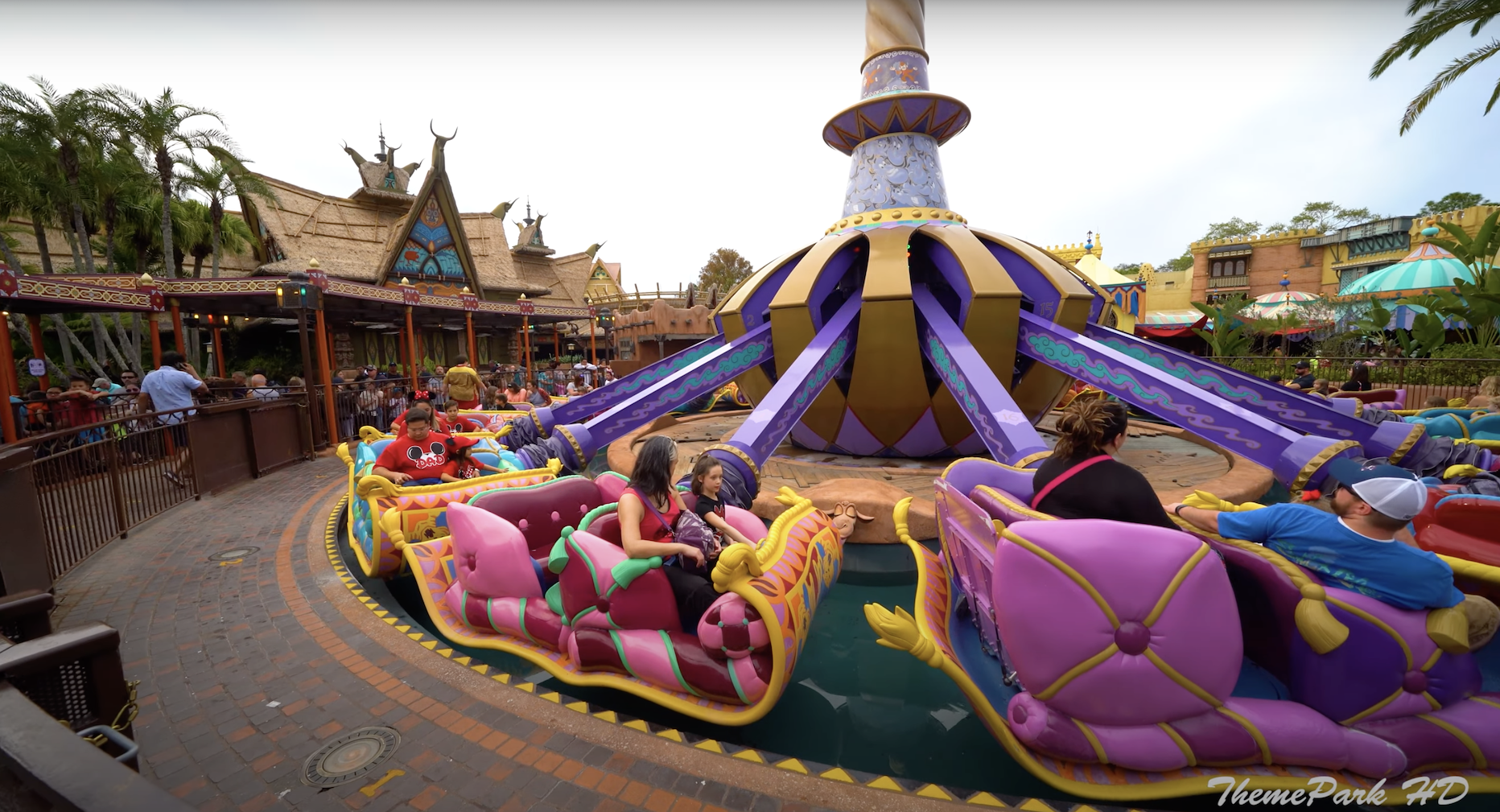 Just like what happens in the film, guests can have full control of Aladdin's magic carpet, whether they sit in the front or back row. This is because each row has its own designated controls. If you're sitting in the front, you can fully control how high (or low) the ride goes. And if you're sitting in the back, you can press a small button that looks like a scarab beetle, and it will make the attraction tip forward and backward.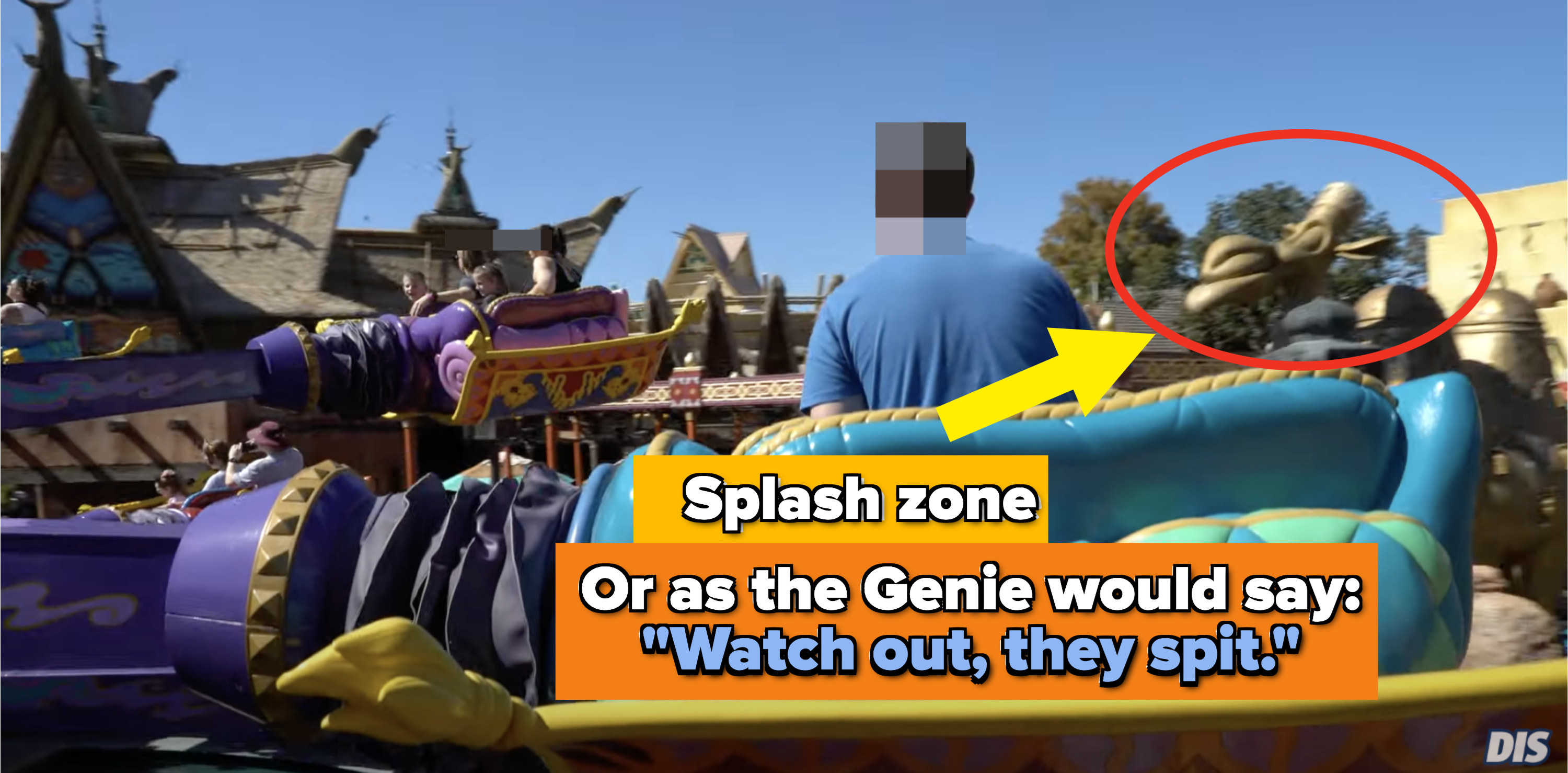 19. It's a Small World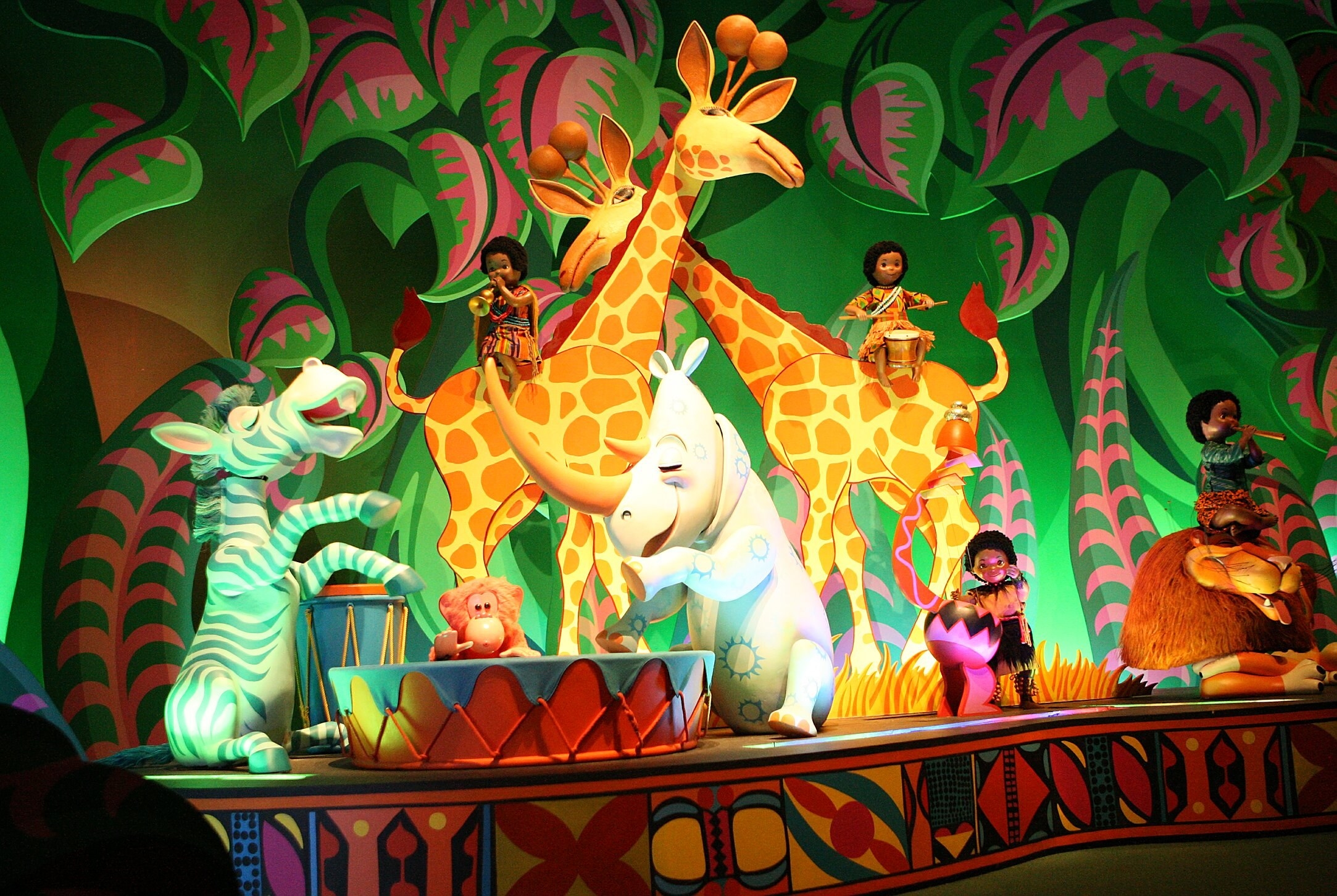 Of course, the ride should be praised for the awareness it brings to the different cultures and communities from around the world. But aside from that, it's basically a moving museum you can ride in just a few minutes (there's barely ever a line for this ride unless it's pouring rain outside — which does happen quite a lot in Florida). And whether you love it or hate it, the song will get stuck in your head. So don't say I didn't warn you.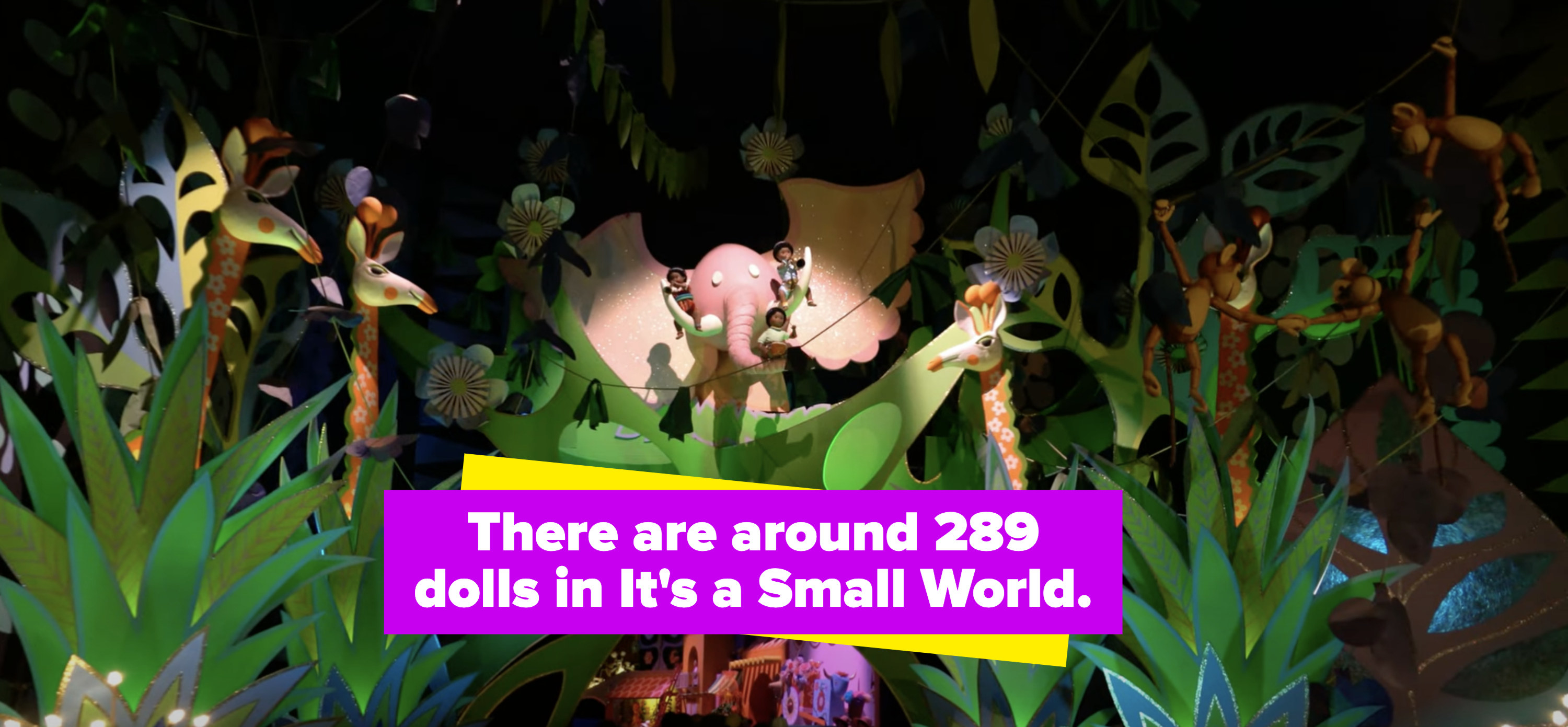 18. Walt Disney's Carousel of Progress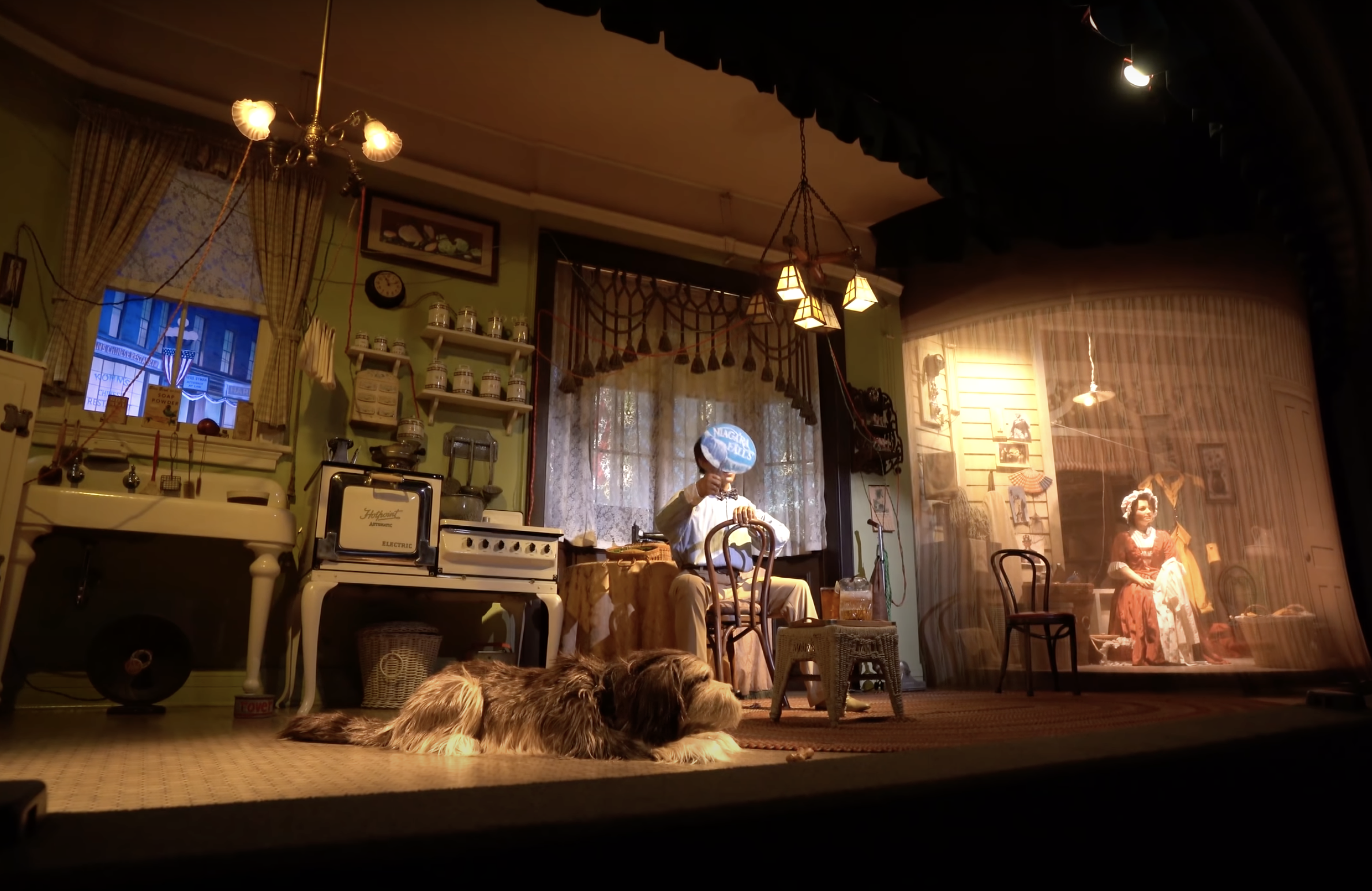 One of the main reasons is because even though the ride was created in 1964 for the New York World's Fair, the mechanics for this attraction are still pretty innovative (because of the aforementioned audience's seats moving around the stage). Aside from that, the original story that was created for this ride (which is broken into four acts to highlight how electricity and technology improve the lives of a family throughout the 20th century), is pretty entertaining to watch, especially if you're into history, technology, or simply family drama.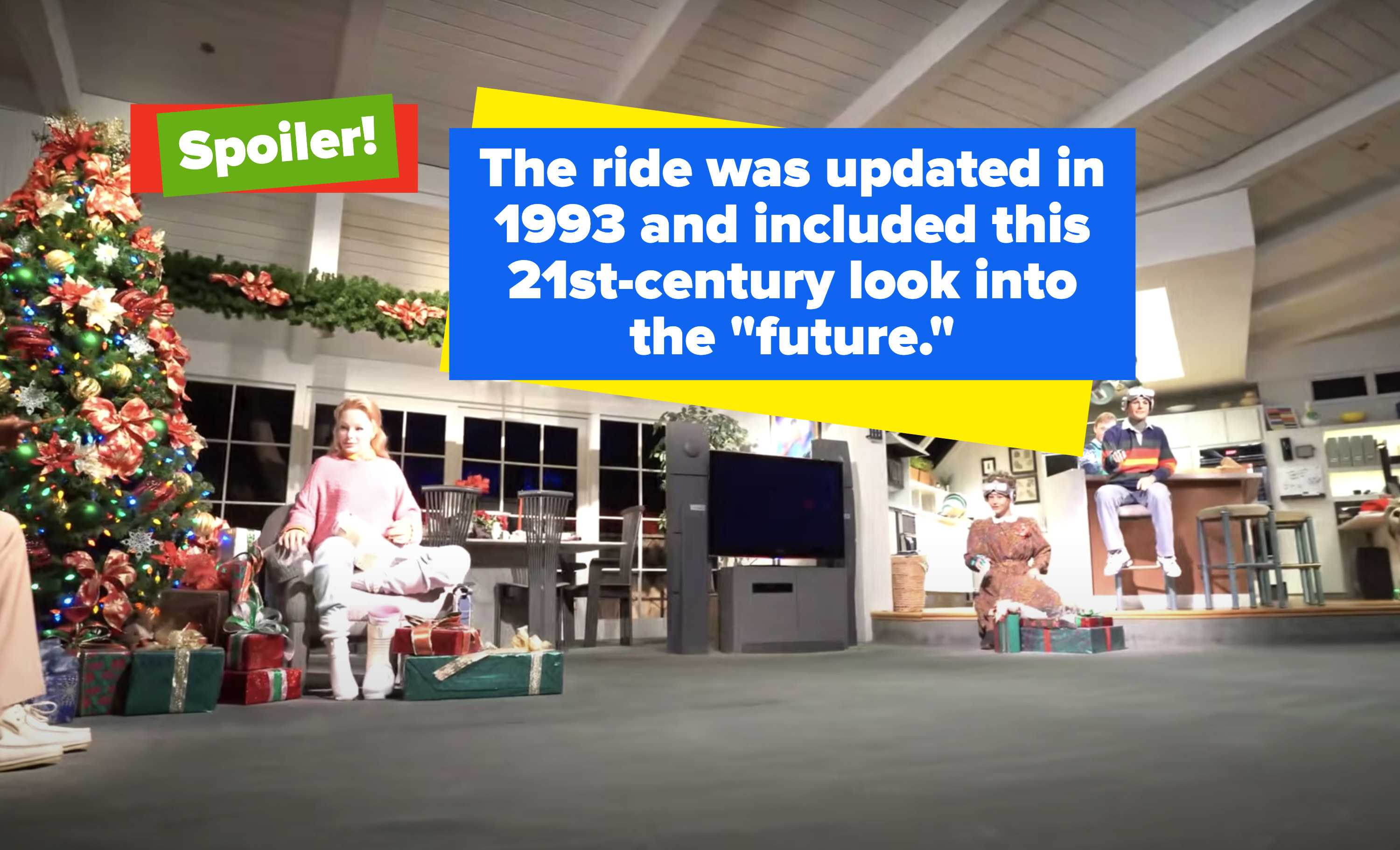 Of course, the major downside to this ride is that, just like It's a Small World, it's an above-ground time capsule that may evoke emotion but doesn't really thrill you (again, unless you love technology). Plus, there's really nothing to the queue.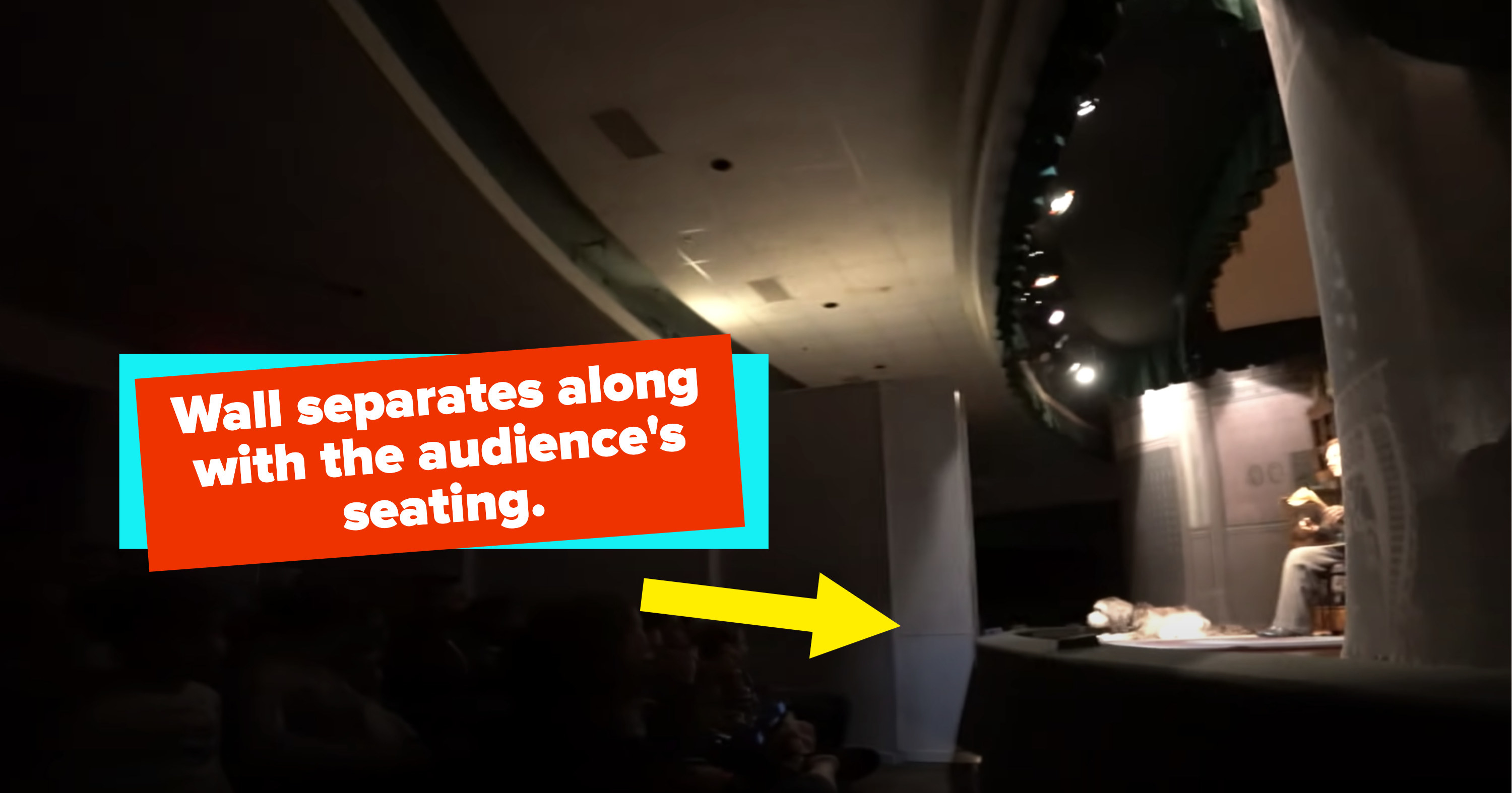 17. Under the Sea Journey of the Little Mermaid
While the Imagineers took such amazing care with creating this ride (the details are next level), it lacks emotion and heart. I think it has to do with the facial expressions of the newer animatronics — and for such a beloved character like Ariel, this might make visitors disconnect with the attraction.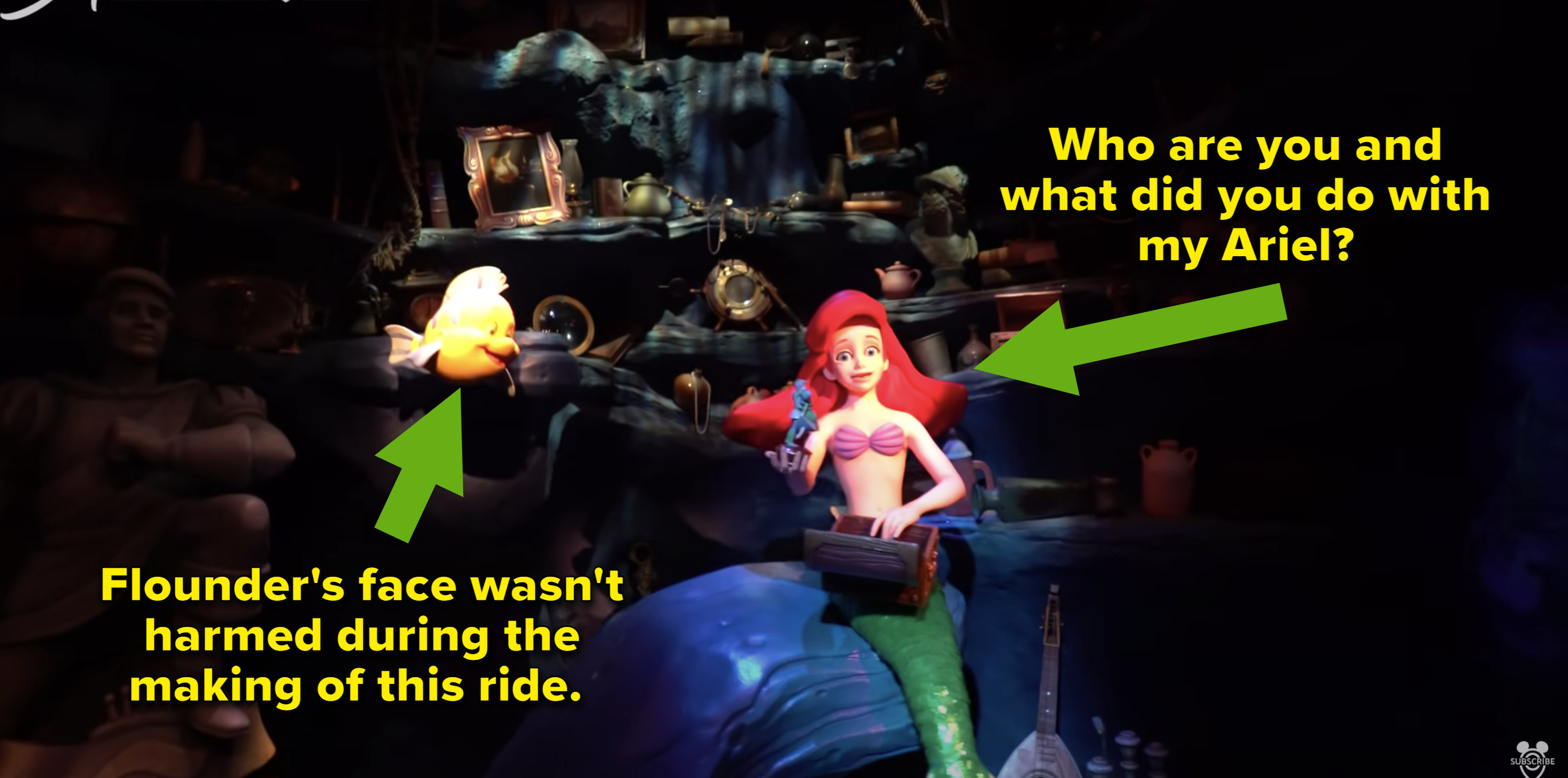 The other reason why this ride is ranked lower on the list is because it more often feels like the visitors are just spectators to the movie-centric ride rather than being pulled into it.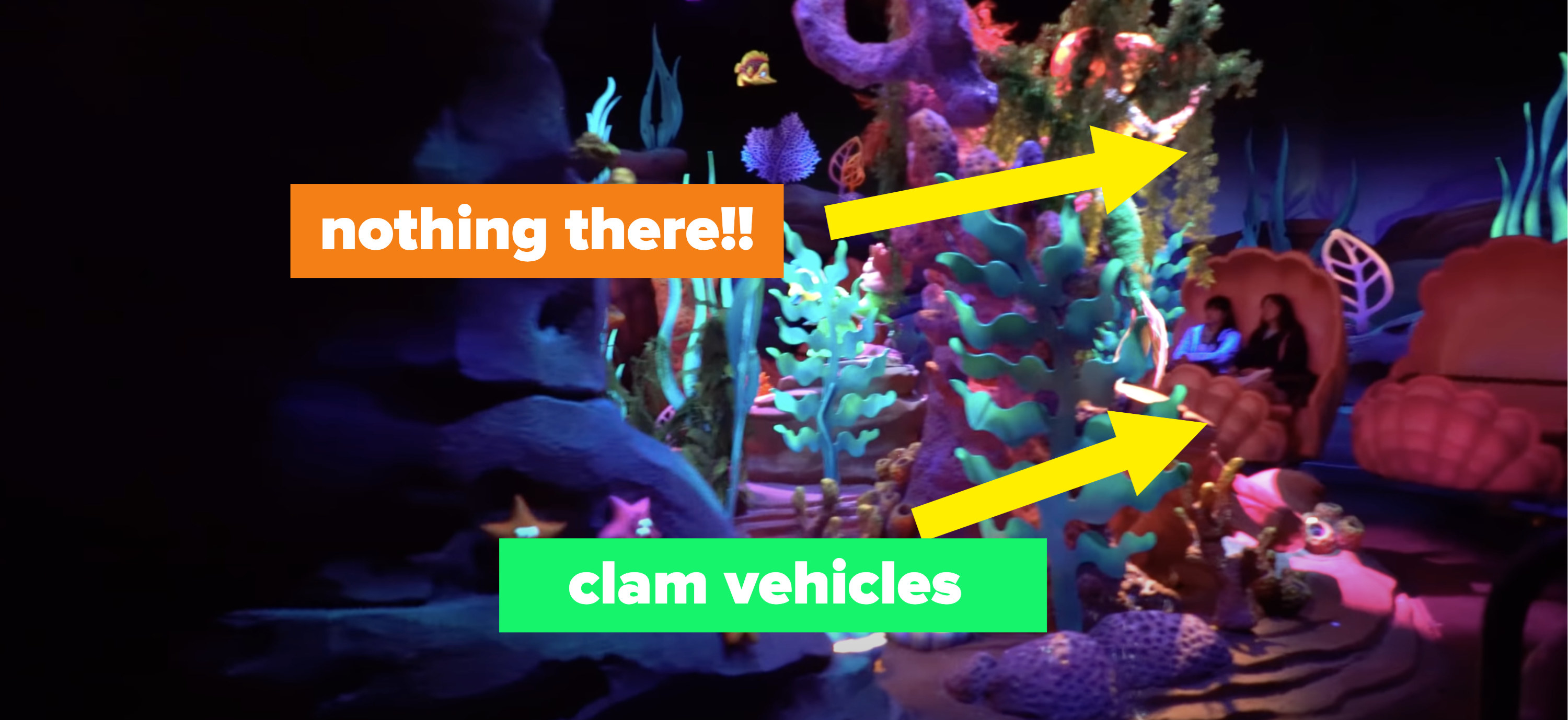 I do believe this ride is great for little ones who maybe just watched the movie for the first time or if they're obsessed with Ariel; but other than that, you won't be missing too much if you're not able to make this attraction during your trip.
16. Dumbo the Flying Elephant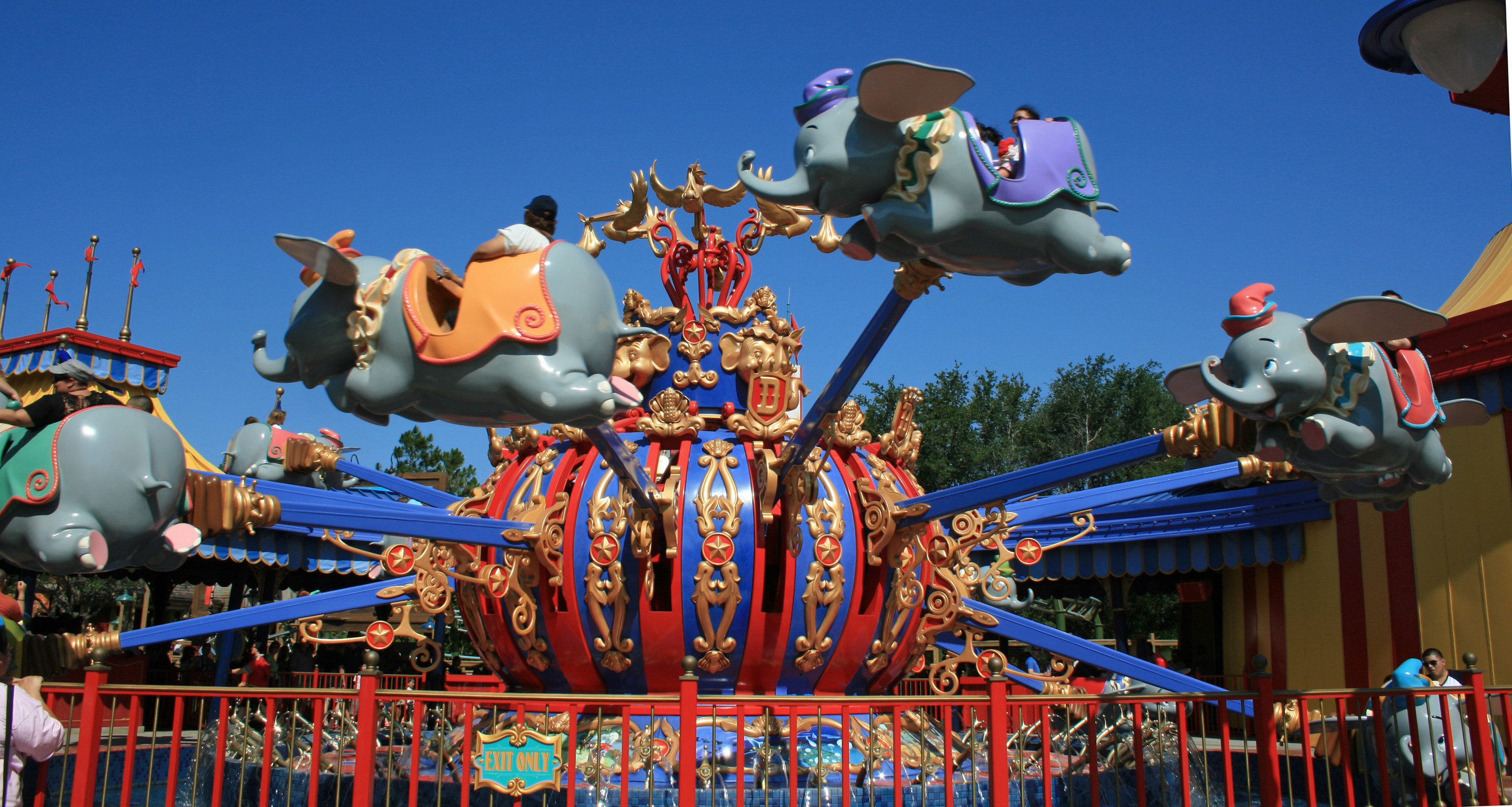 Now, I don't want this attraction to go anywhere — it's a classic after all. However, when compared to other rides, it's low on the list because it's a slow ride at best. Oh, and the ride is extremely short (it clocks in at two minutes max) — this might be because the Imagineers wanted to reduce the wait time, which tends to run on the longer side during busy season.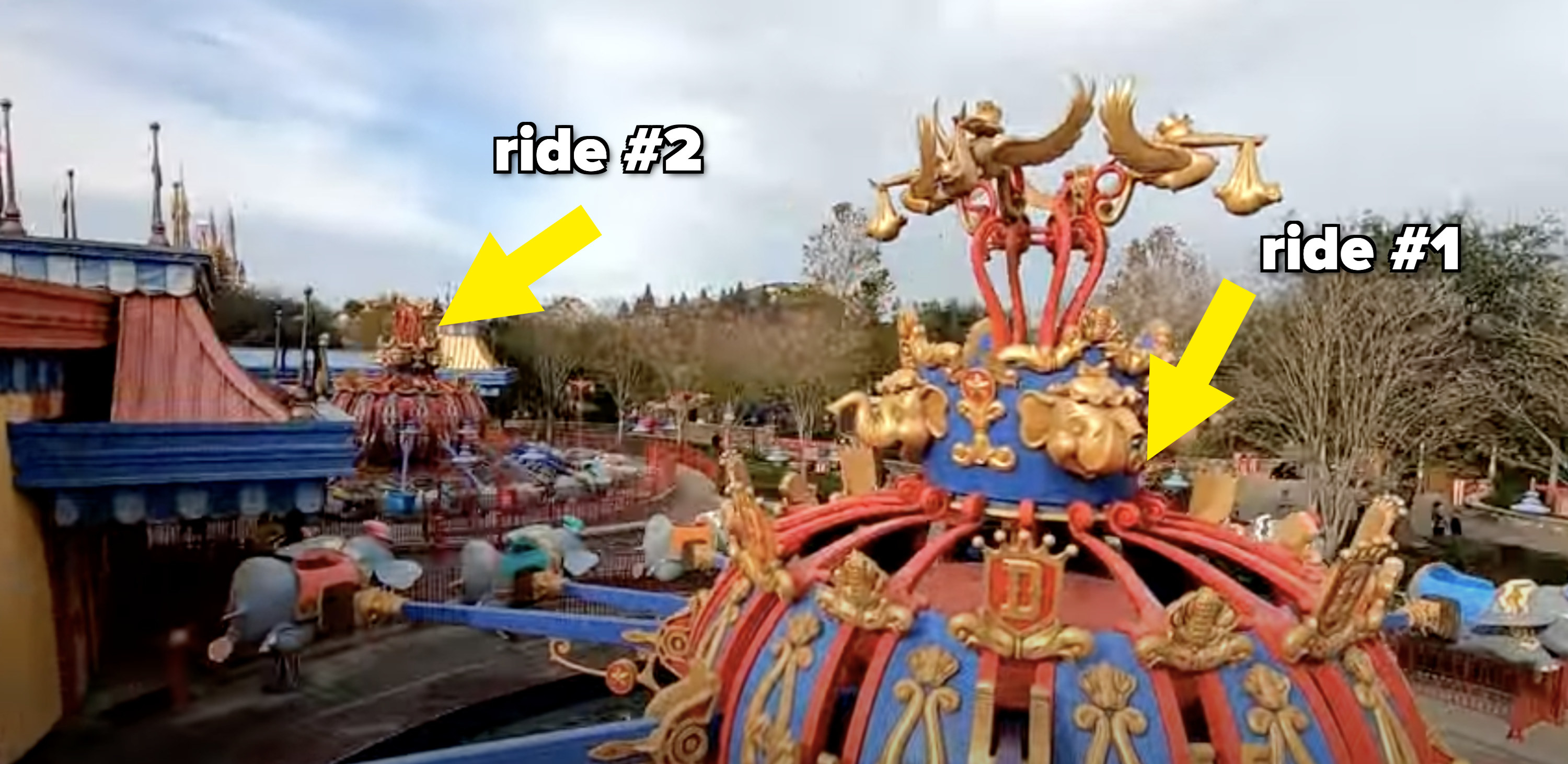 15. Tomorrowland Speedway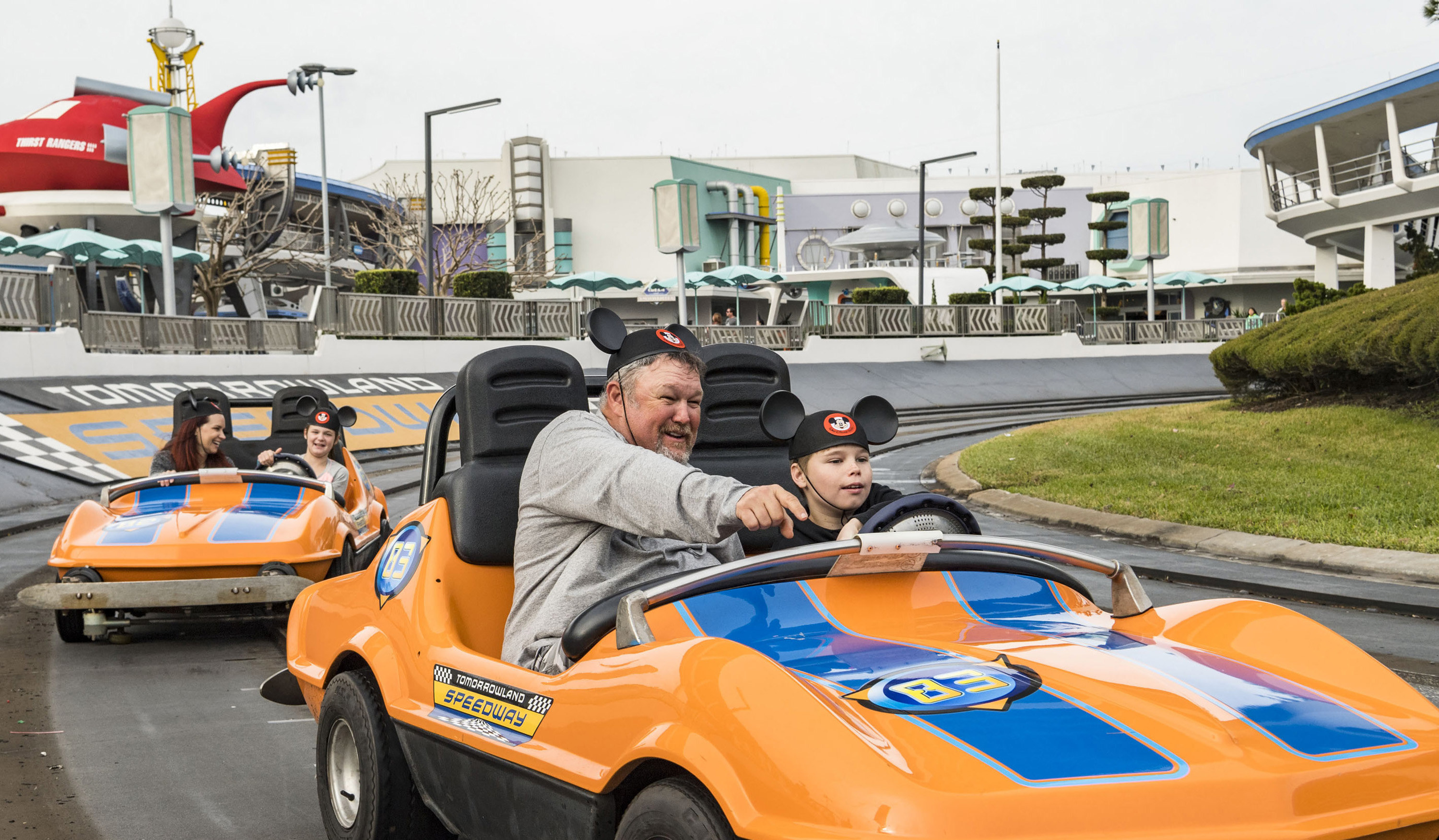 Although this attraction can be fun (since it's one of the few rides where you have complete control of the vehicle), it lacks story and style — and the mechanics need a complete upgrade. Even when you're in control of the car, it sometimes feels like the wheel and the tires aren't connected at all, which can make your vehicle "turn" left or right in a very rocky motion.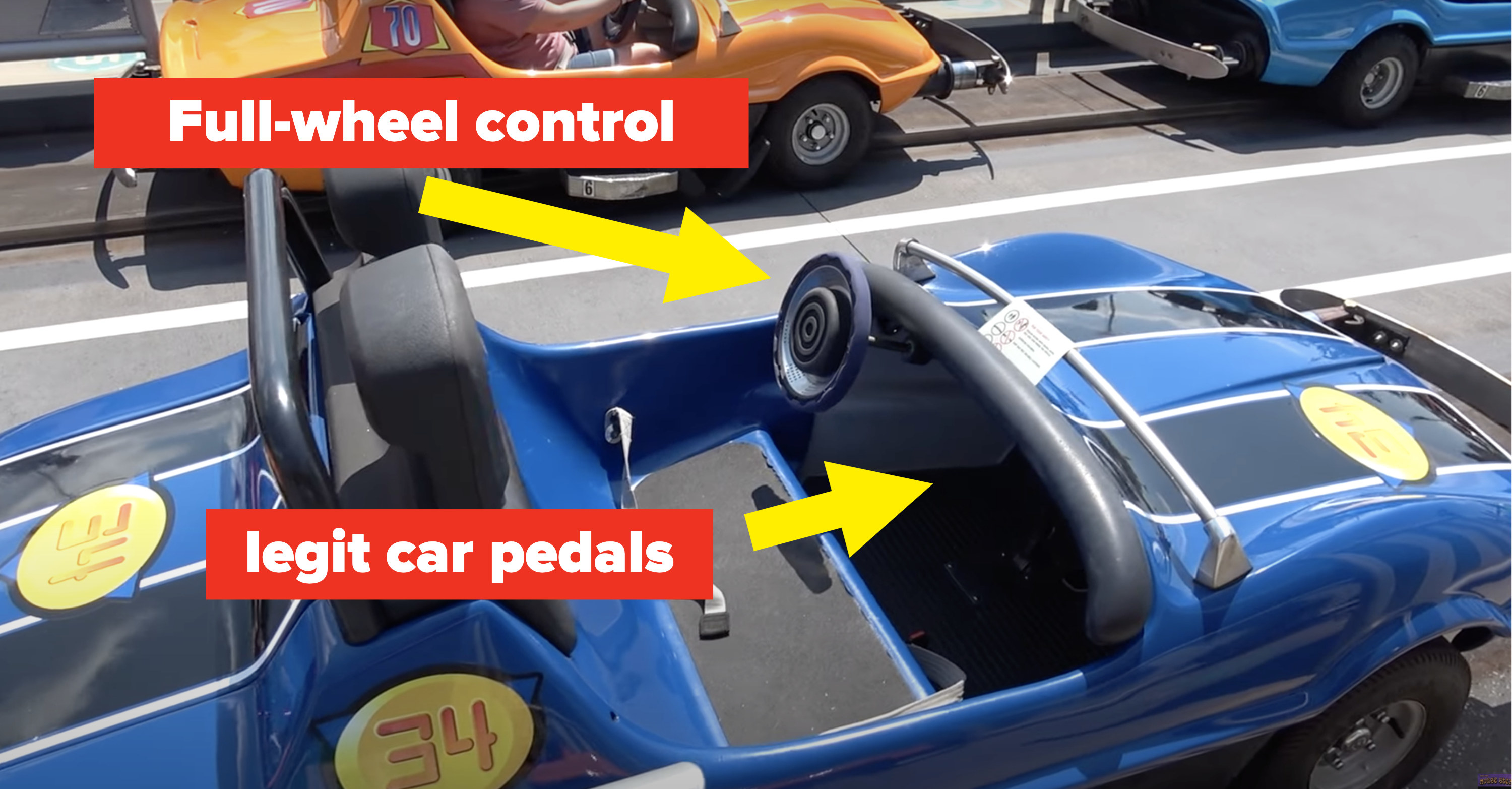 If you have a young child who wants to know what driving can feel like, absolutely take them on this ride for them to lock in a core memory. Or if you come with your whole family or group of friends and you want to compete against them — go for it. However, for anyone else, I'd recommend completely skipping.
14. Mad Tea Party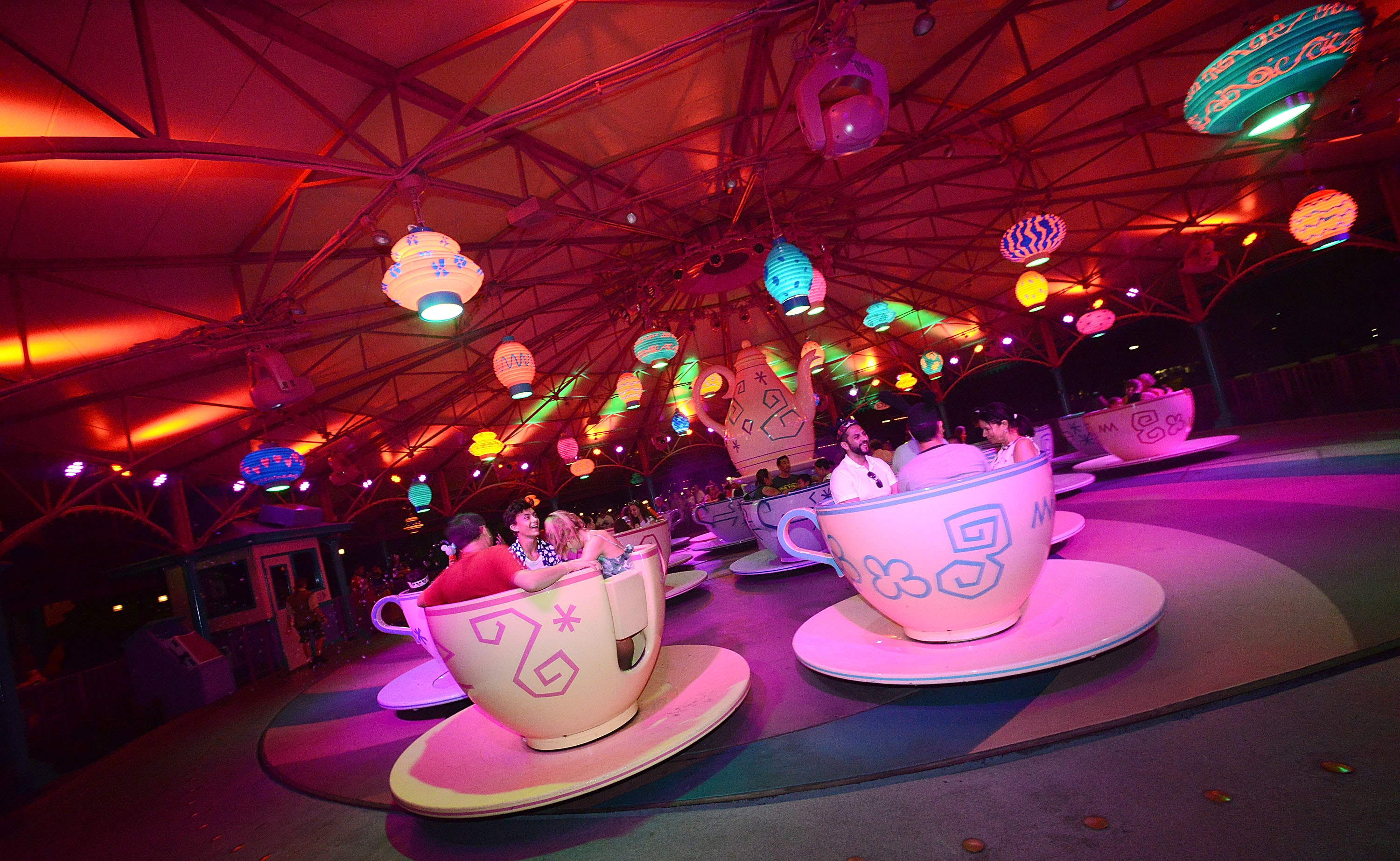 This attraction is one for the books for a myriad of reasons. While it lacks an interactive queue and one-of-a-kind visuals, it greatly makes up in the mechanics, story, and emotion of a ride.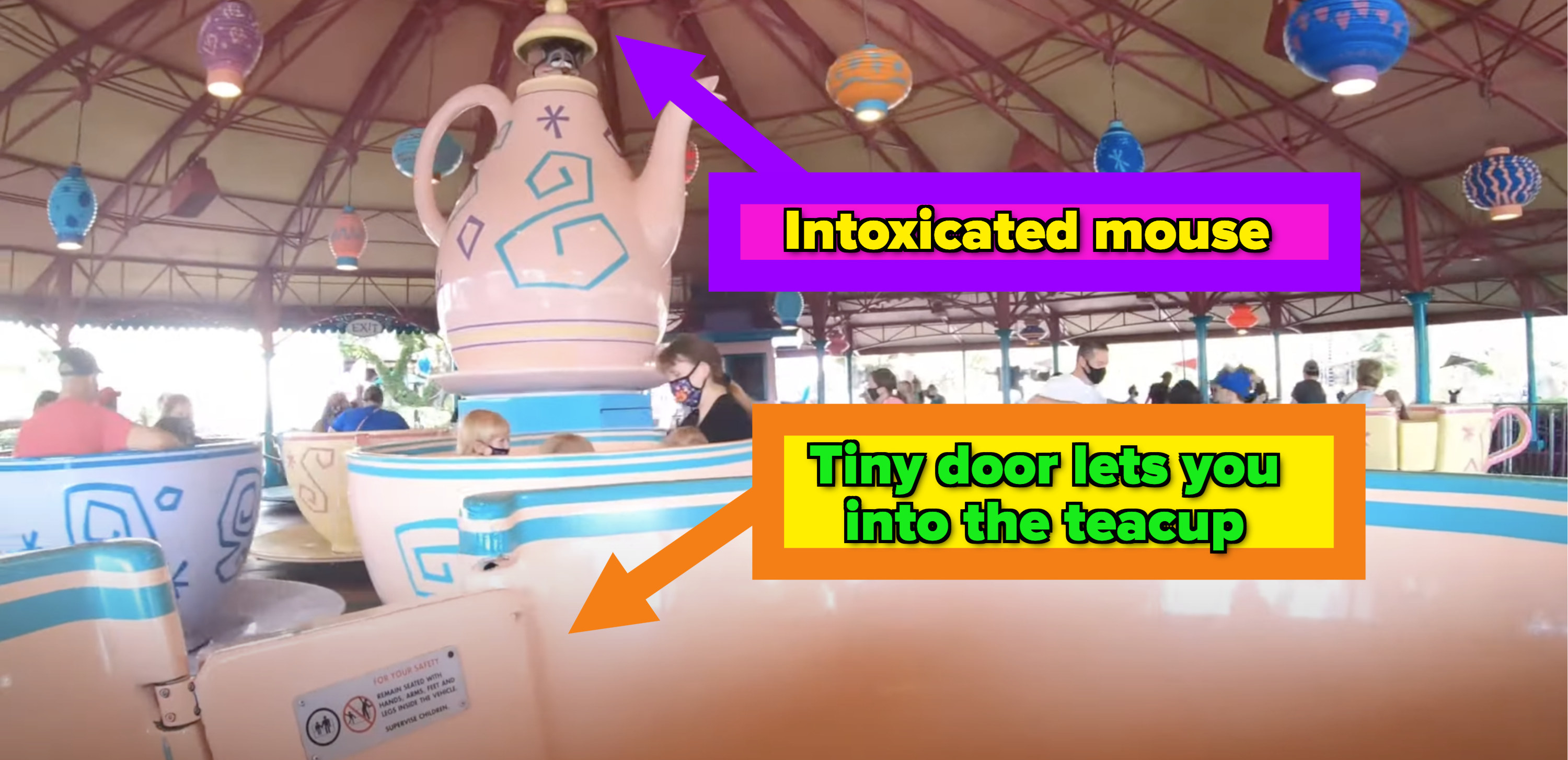 Compared to the Disneyland version, the Mad Tea Party ride at Magic Kingdom is covered by a canopy (because it rains so often in Florida), so keep this is mind when you're planning on riding this attraction, because the minute rain hits the ground, the wait time can be one of the longest in the park. And frankly, I don't think it's worth a wait that's longer than 20 minutes because the attraction is only a minute and a half long.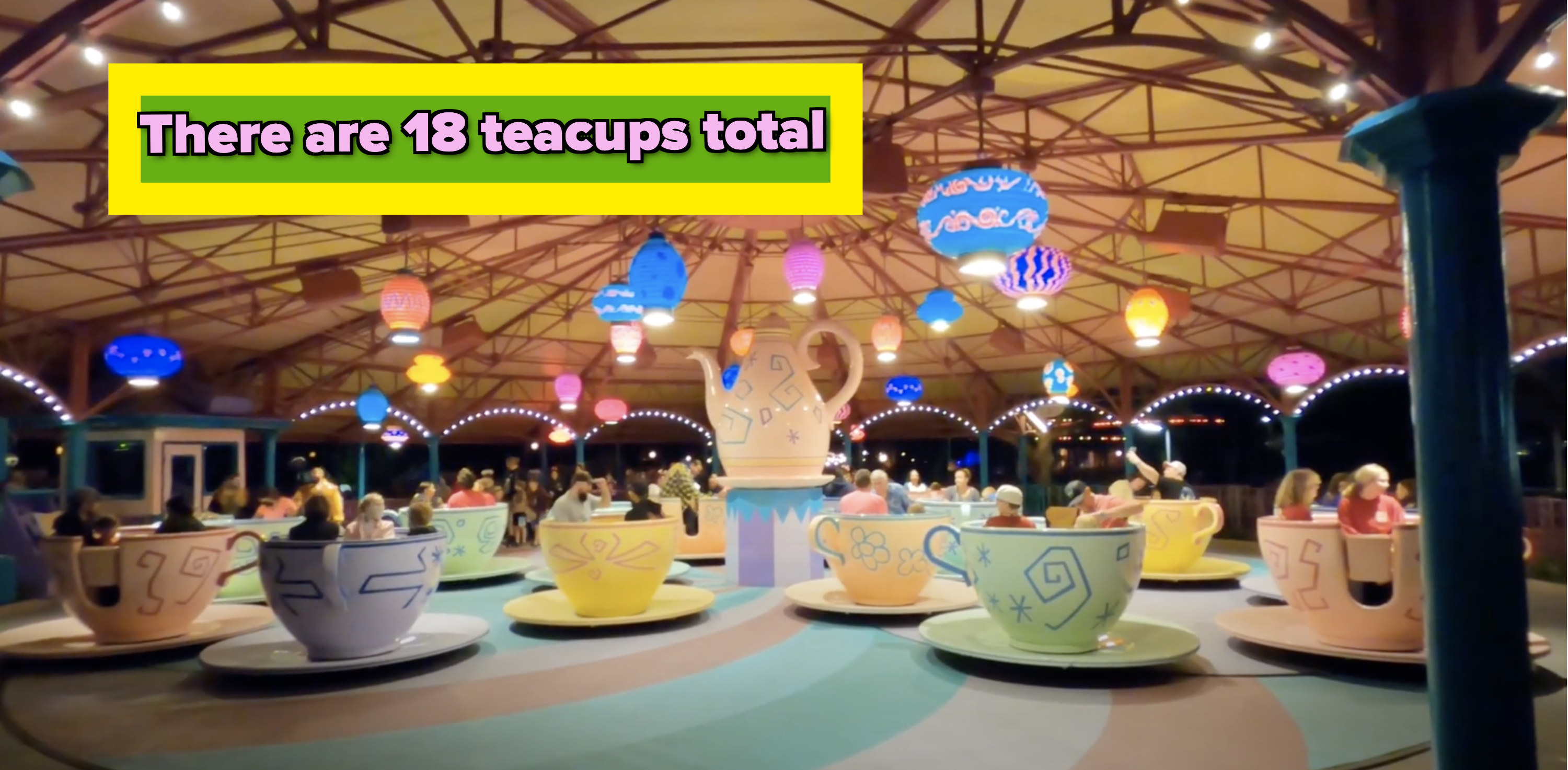 13. The Many Adventures of Winnie the Pooh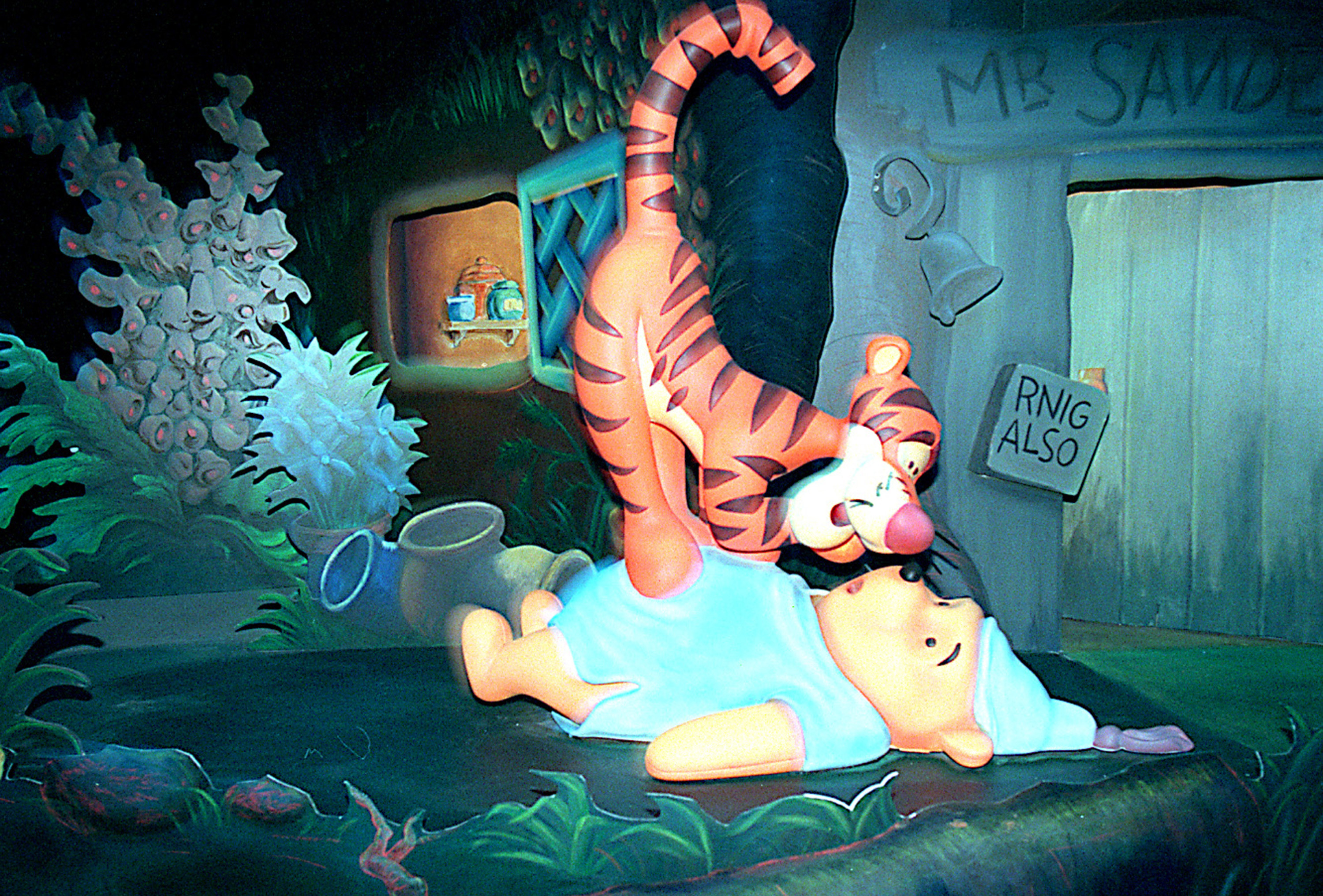 Even though this is still considered a kiddie ride, it's a kiddie ride on acid. During the attraction, you follow Pooh and his Hundred Acre Wood friends through a storybook adventure. Not only is the ride visually stunning, but unlike other indoor attractions, the vehicle itself mimics what's happening in the story by either bouncing up and down like Tigger or swaying from side to side during a flash flood.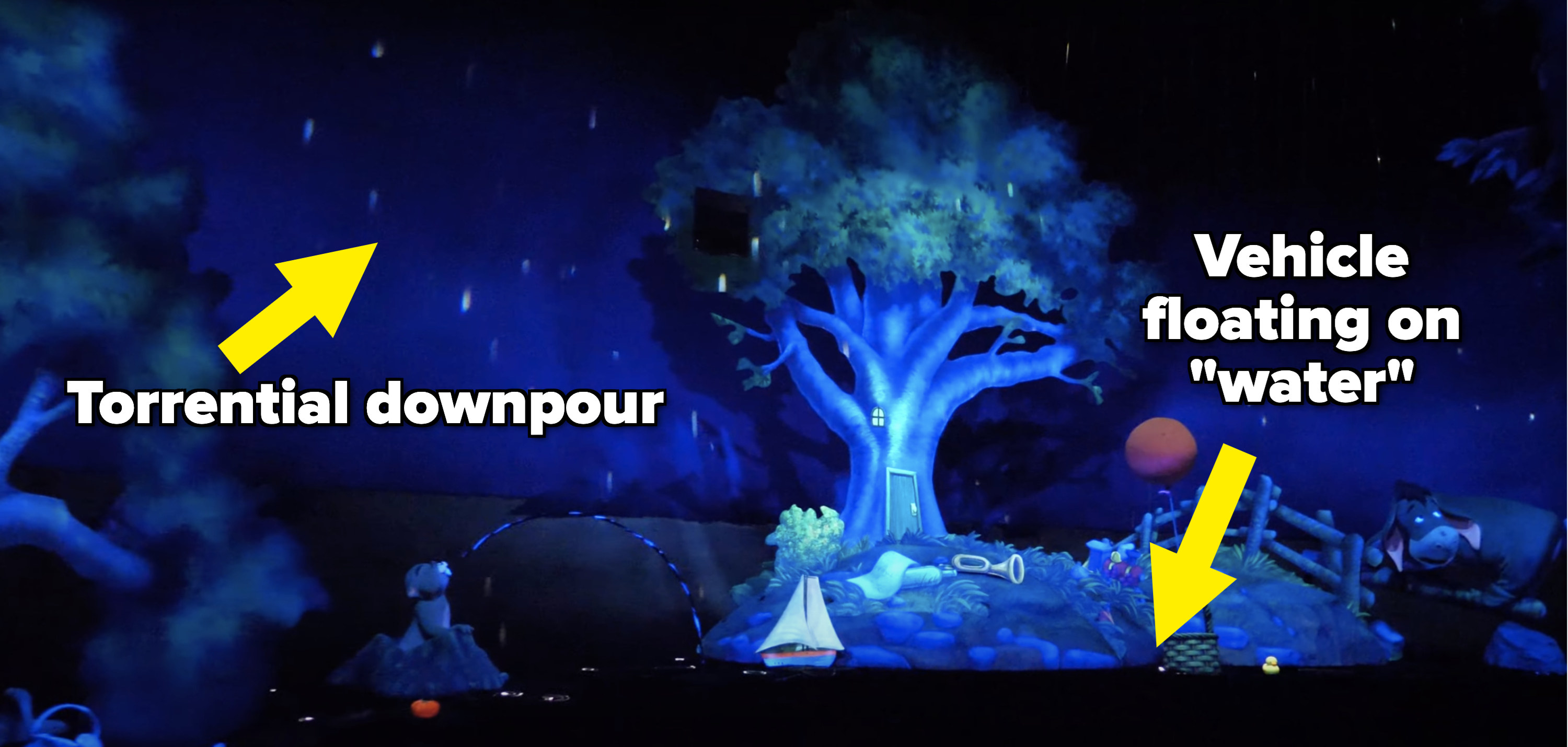 12. Astro Orbiter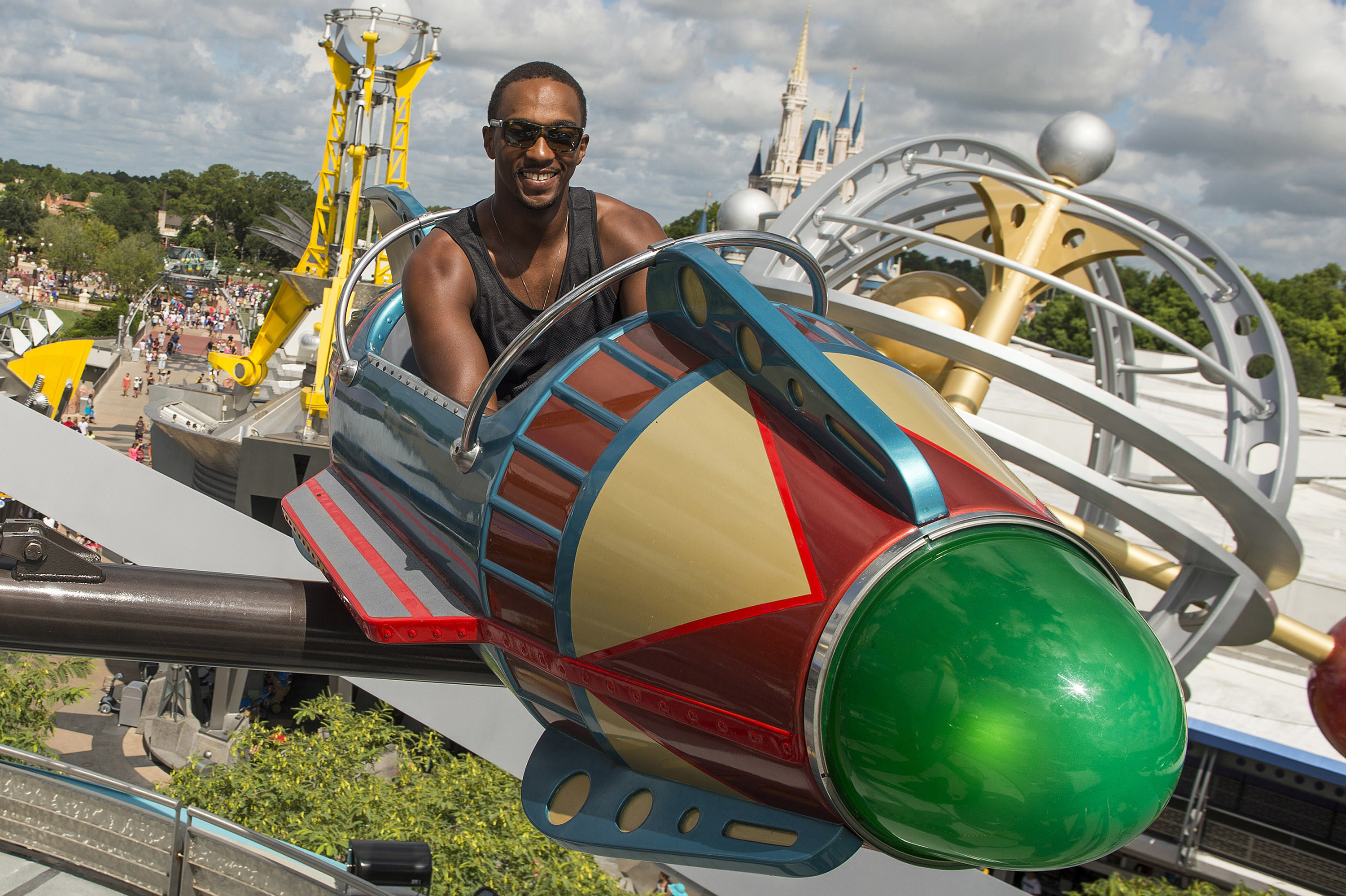 The ride is positioned on top of the PeopleMover attraction, which means you have to take an elevator up two stories to actually get on the ride. And then, once you're inside the ride, just like the Magic Carpet attraction, you can go as high or as low as you want by moving a tiny lever within your rocket ship.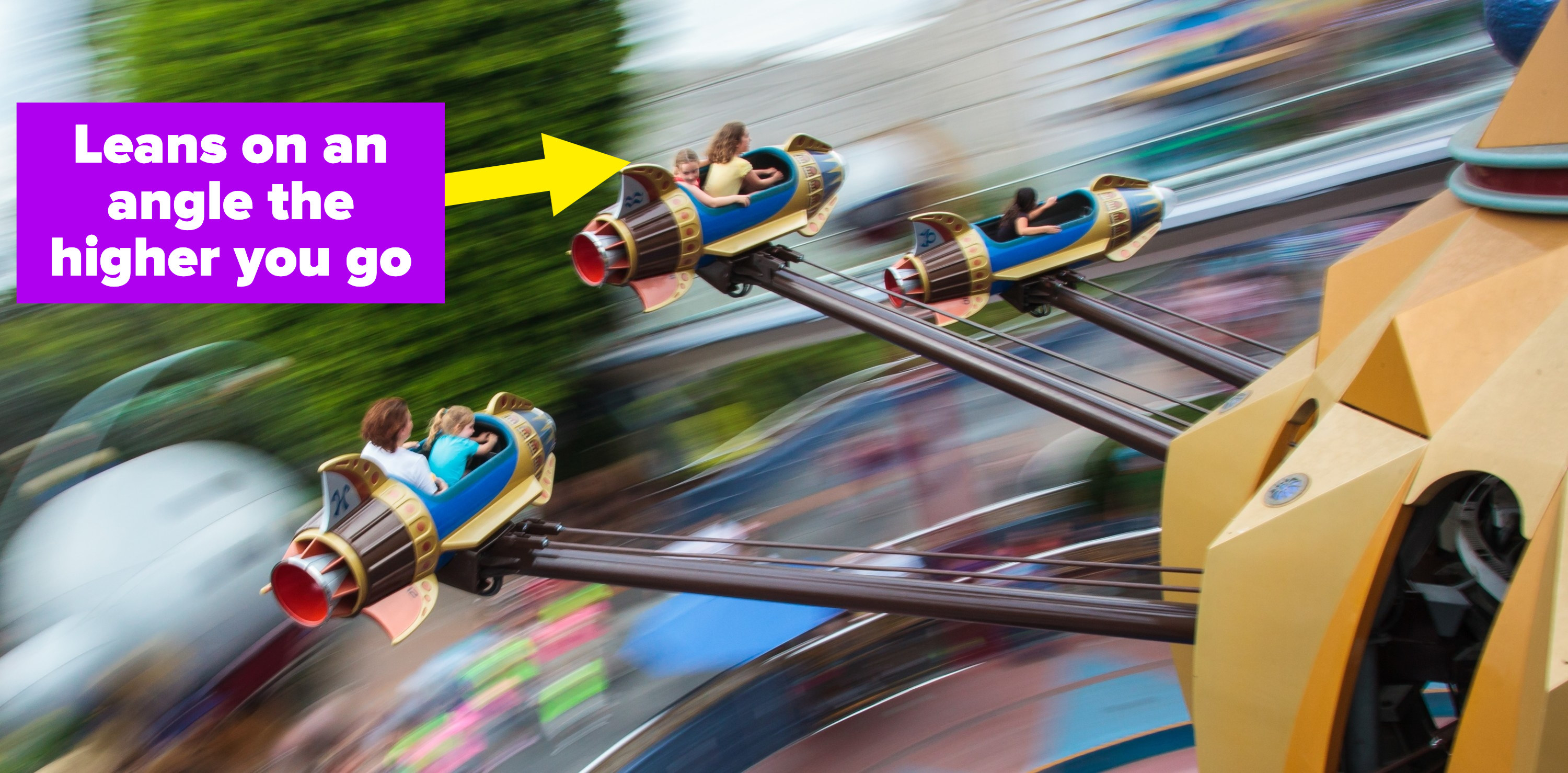 My only issue with the ride is that it's not really friendly for people with disabilities, which makes it lower on the list. It's an incredibly hard vehicle to get in and out of and can sometimes feel uncomfortable to sit in for the 90-second ride duration. However, if you and a loved one want to share a rocket ship together at night for some major romantic or fun vibes, I highly suggest this ride.
11. The Barnstormer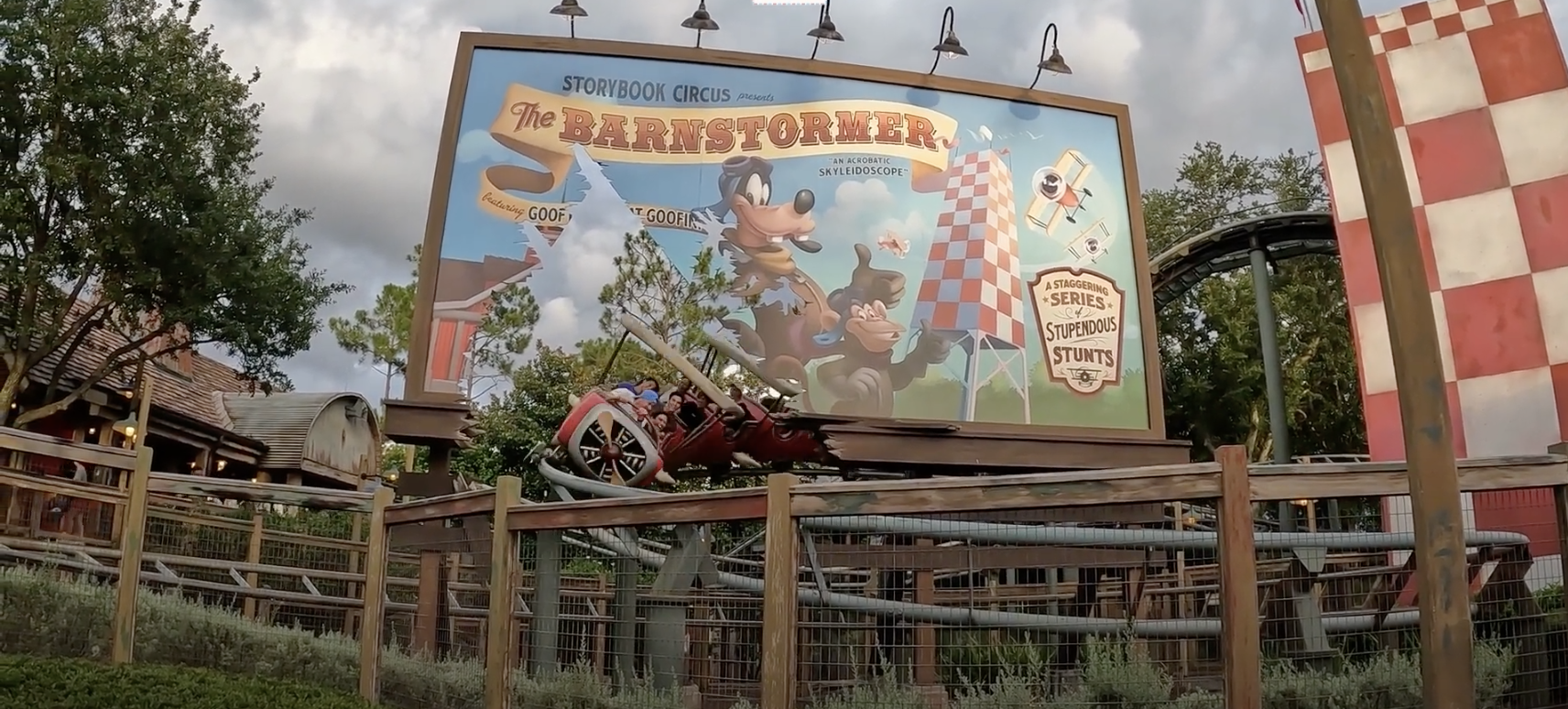 To be completely honest, I think this is one of the most underrated rides at Magic Kingdom for a few reasons: One, it goes incredibly fast for a mini coaster that clocks in at just above a minute. Next, the wait-time-to-ride comparison is pretty solid. It usually averages around 30 minutes, which means you can knock out this ride a few times if you want. And finally, the overall story and theme of the attraction are really cute. When they renovated it in 2012, they updated Goofy to be the Great Goofini who — even as a stunt pilot — has issues controlling his airplane at the circus (case in point: the broken buildboard.)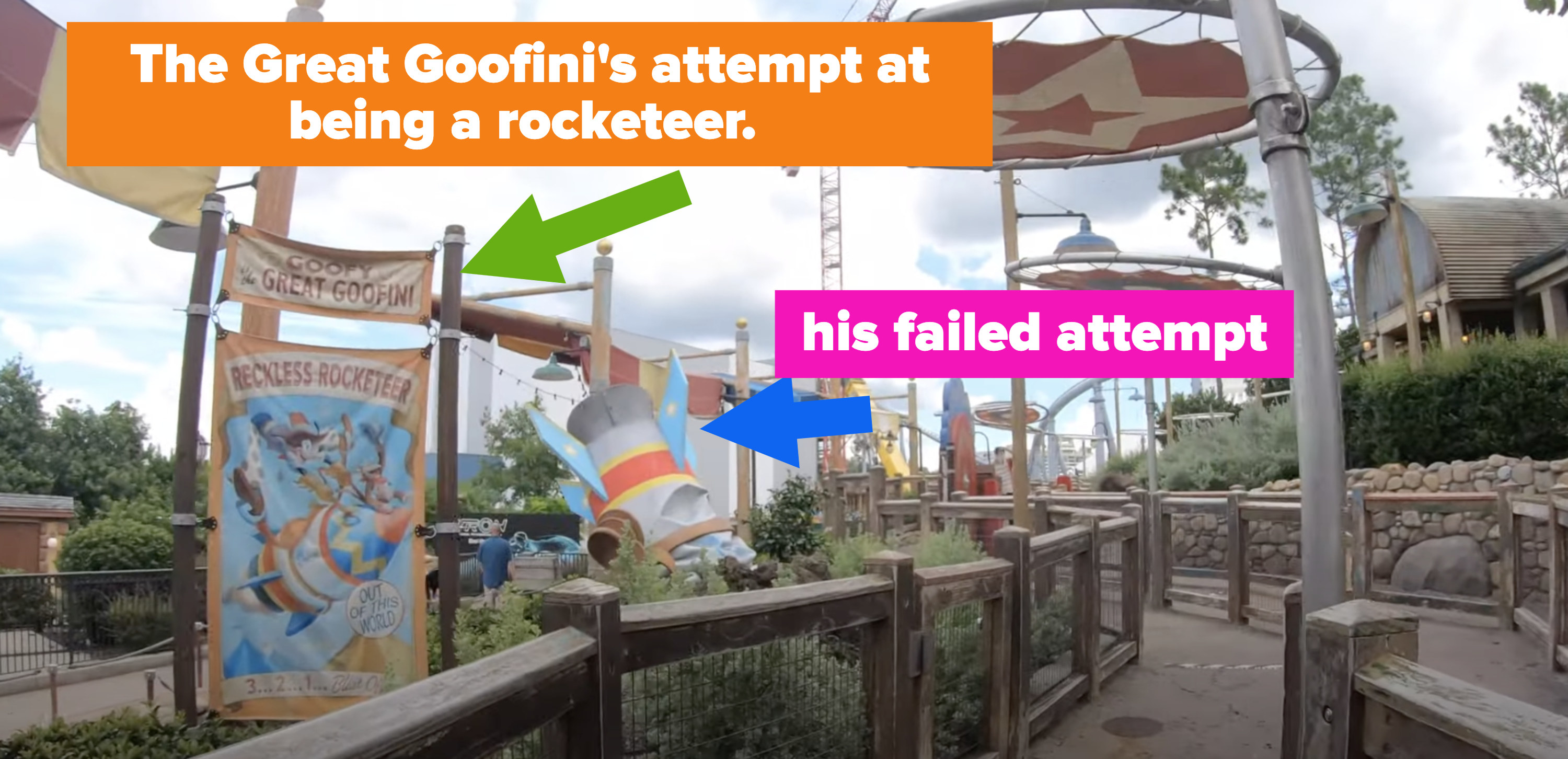 Overall, if you're looking for a quick roller coaster fix with a minimal wait time, definitely go on this ride, especially at night if you're looking for a more intense version of this attraction.
10. Pirates of the Caribbean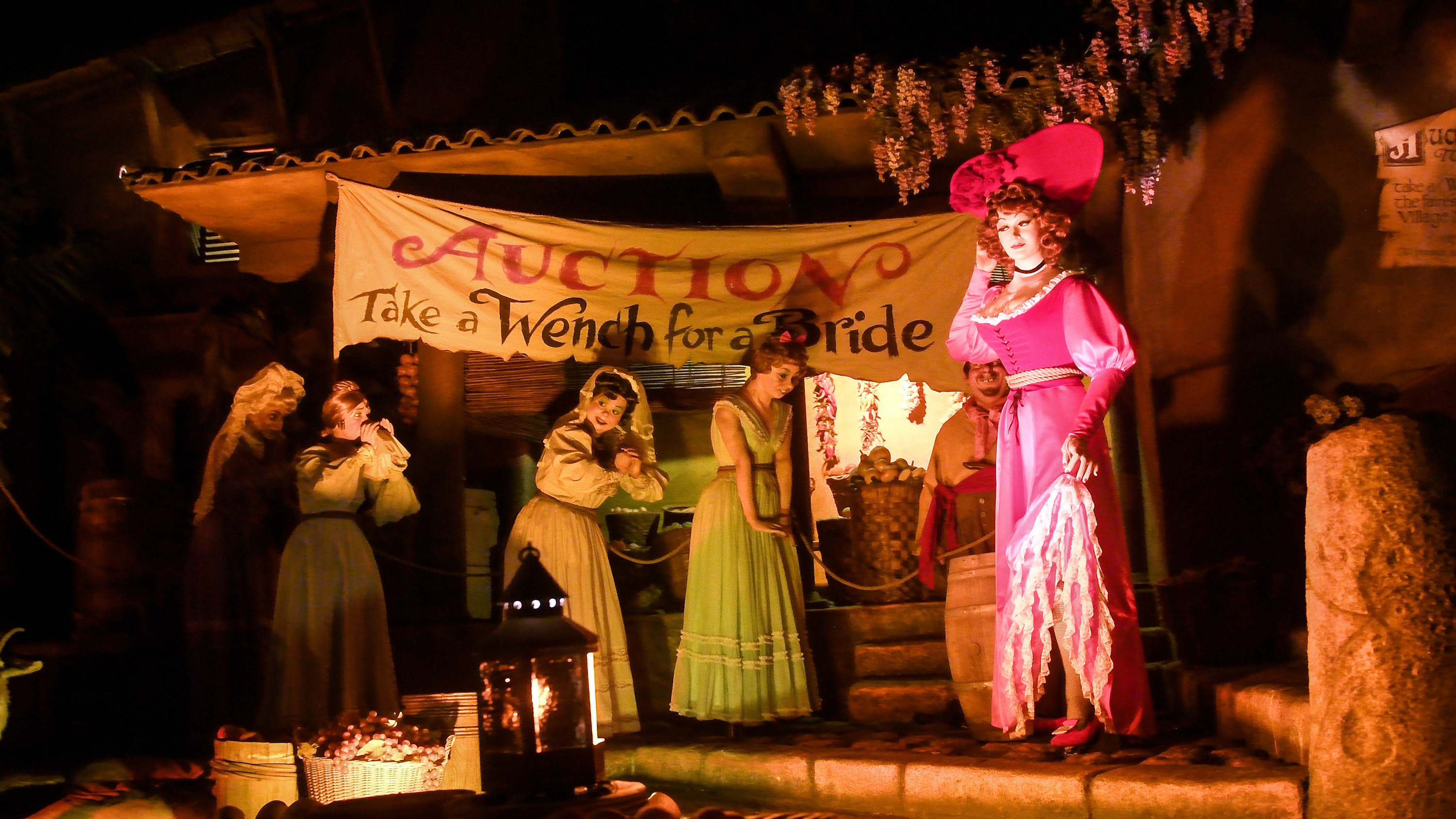 Let's start with the positives, shall we? It's a classic. Just like It's a Small World, this attraction's nostalgia vibes are high — but unlike the aforementioned ride, I wouldn't suggest completely skipping this water ride (even if the wait time is high) because I actually feel like it's worth waiting around for.
First of all, the queue is nearly perfect when it comes to the overall theme. There are so many things that instantly pull you into the story.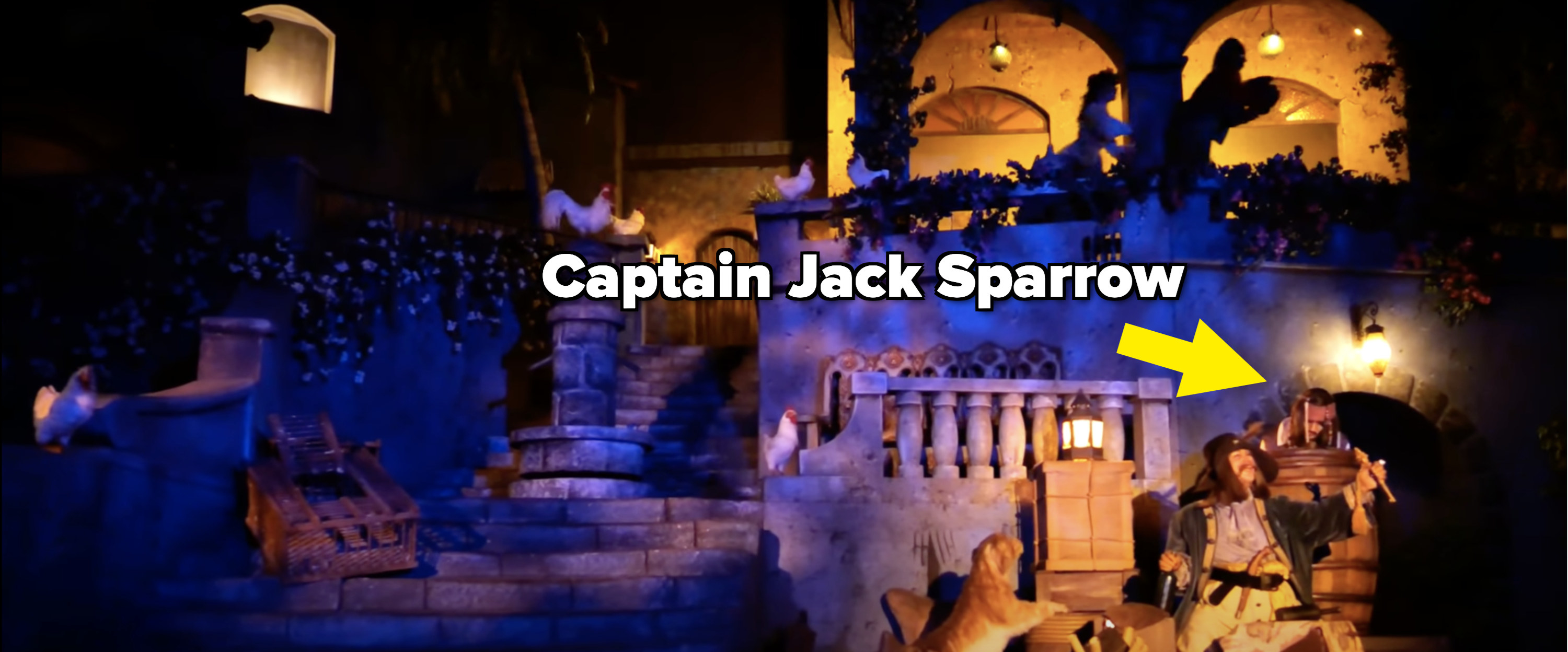 But even though the inclusion of the movie characters is seamless, I do wish the Magic Kingdom version of this ride had some of the Disneyland elements that makes that attraction so special. The Magic Kingdom runtime is nearly half of what Disneyland's is, and the Disneyland version has *spoiler* two drops compared to one in Orlando.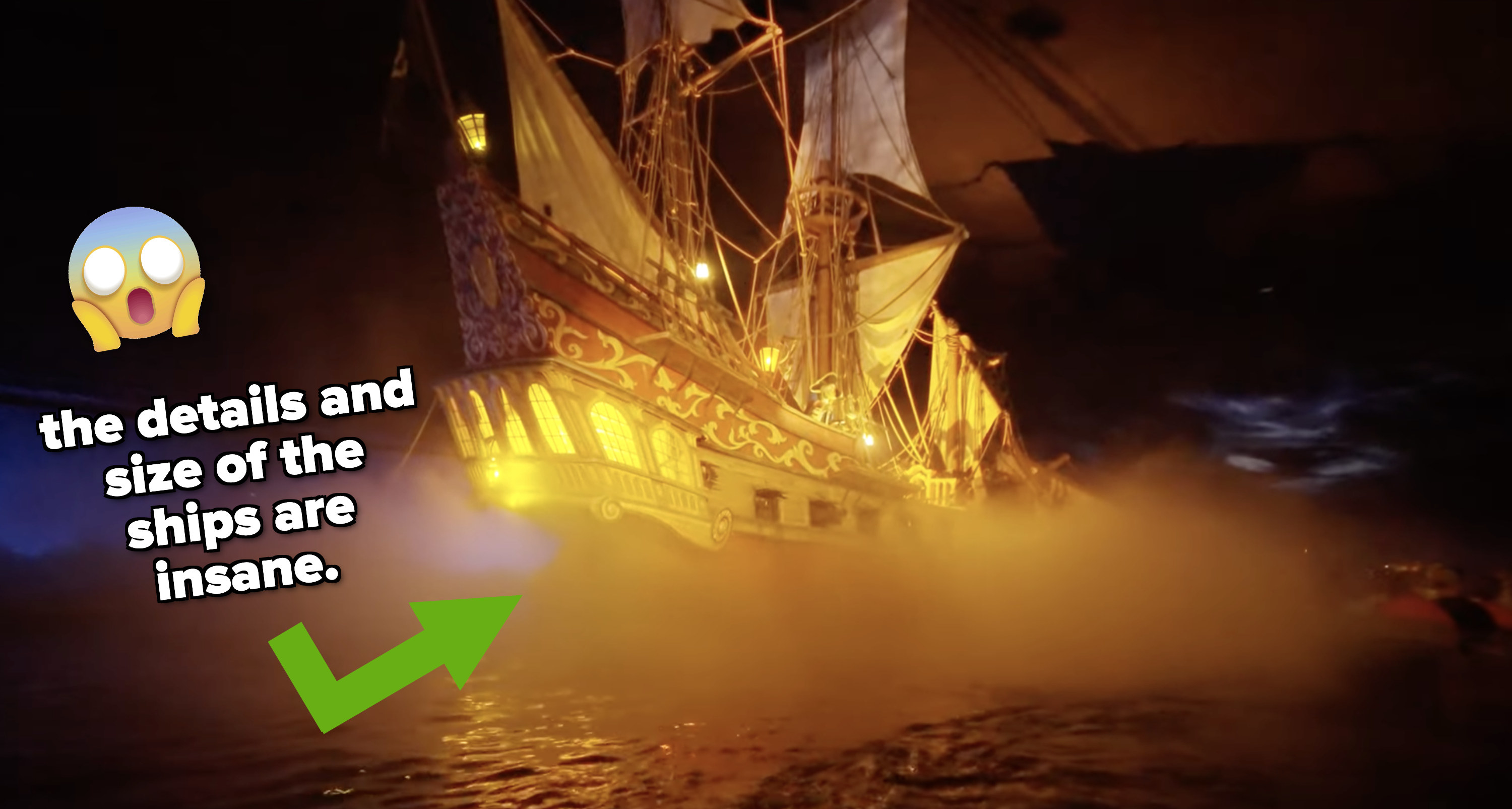 9. Buzz Lightyear's Space Ranger Spin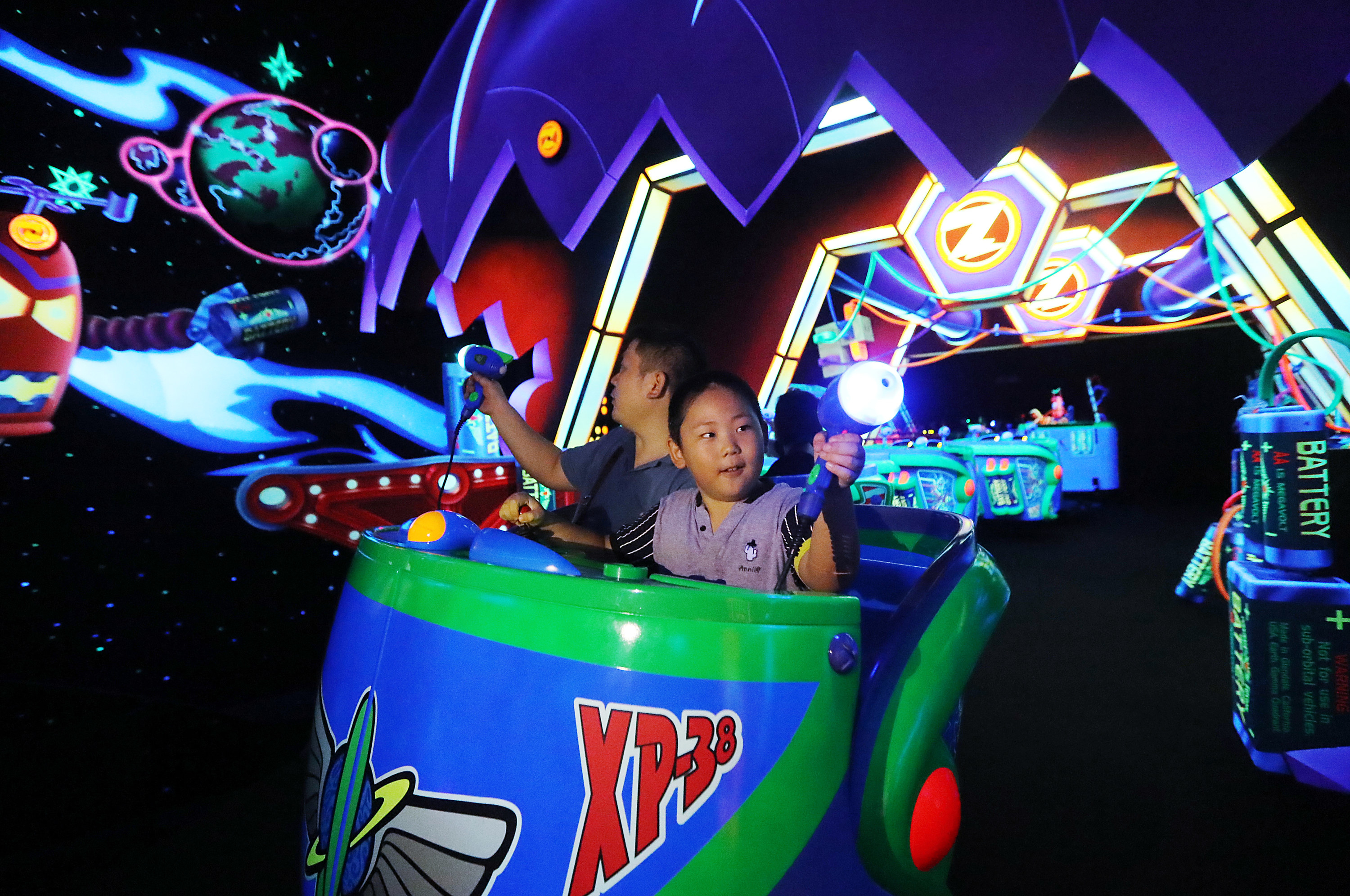 For one thing, the story is really solid: Evil Emperor Zurg is trying to steal "crystallic fusion cells" (aka batteries), and Junior Space Rangers (aka Disney Park visitors) are helping Buzz Lightyear to stop Zurg by using blaster guns to shoot at the enemies. As for the attraction itself, you can expect it to ride like any other "omnimover" ride (think: like a conveyor belt) — which means even though the wait time might seem long, the constant moving vehicles will make the line go really quickly.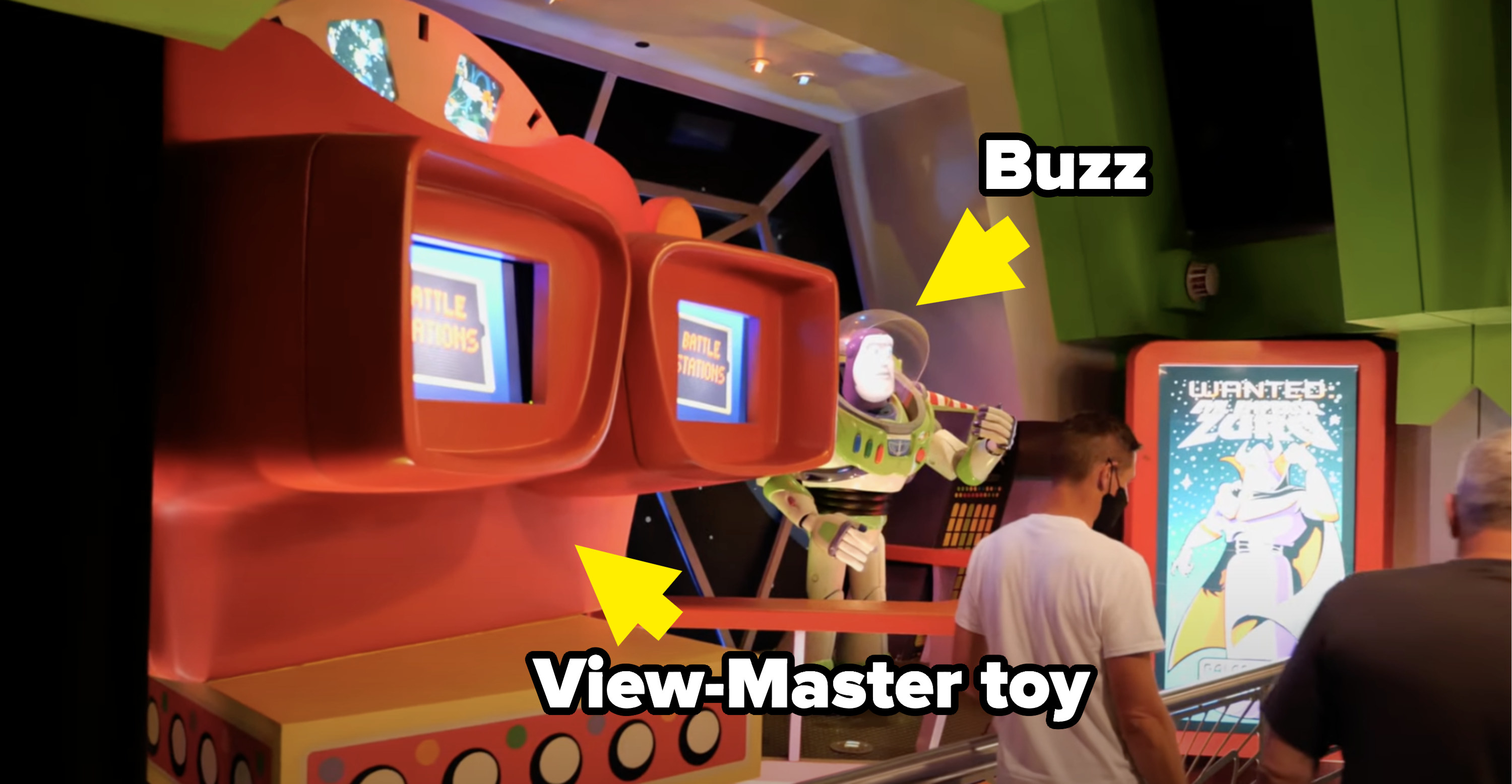 Besides that, what makes this ride an absolute blast — sorry, I had to — is the actual mechanics. Just like the movie, you'll feel like you're in an arcade as you point and shoot your blaster guns at giant "Z's" that are placed on different aliens, robots, or random objects in space. The goal is to rack up as many points as possible to get the highest ranking in the galaxy: Galactic Hero.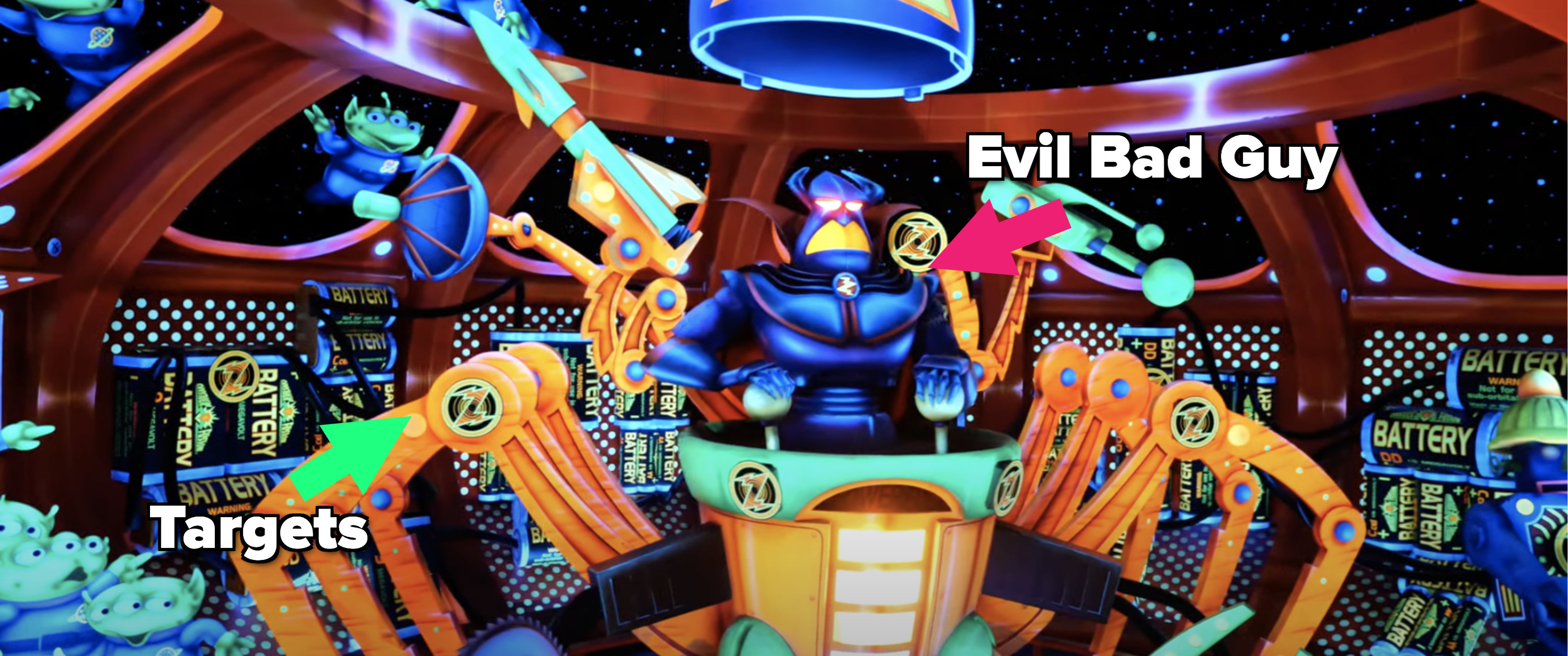 8. Tomorrowland Transit Authority PeopleMover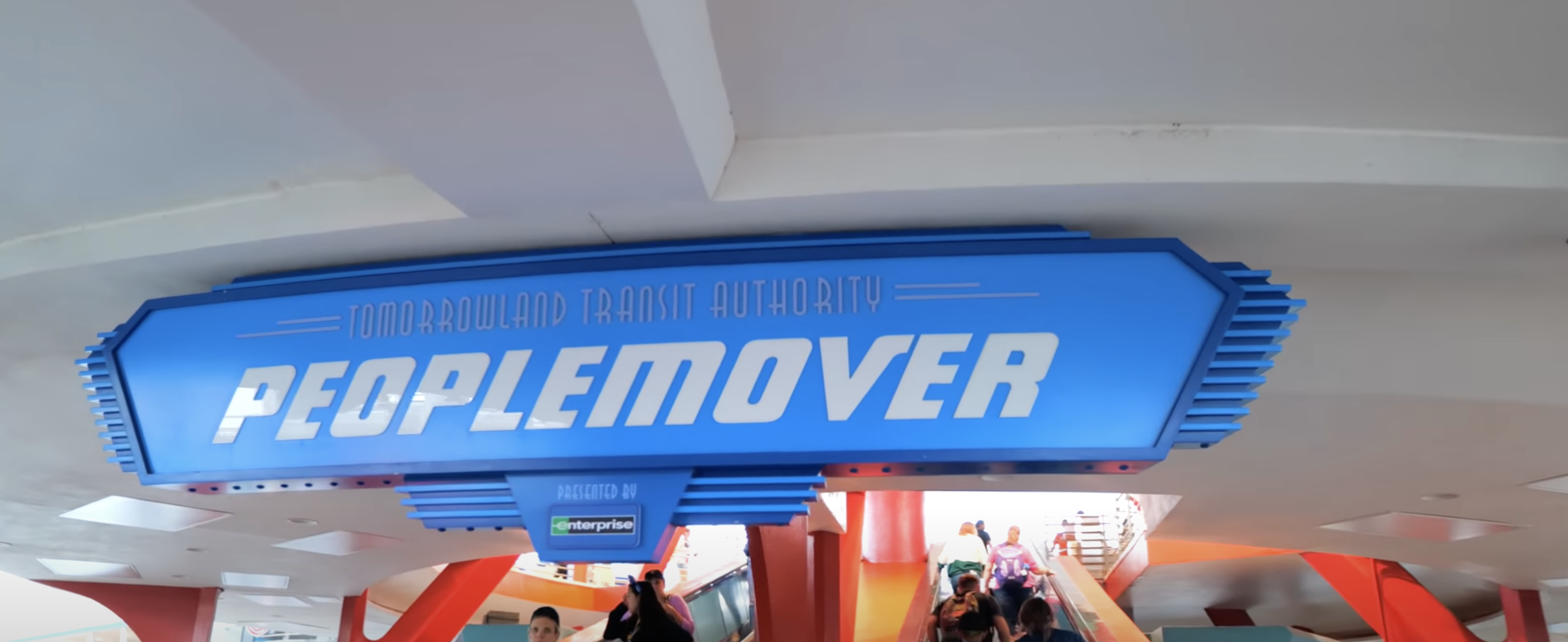 Although this is a slow omnimover ride that's propelled by linear induction motors around Tomorrowland (aka it's eco-friendly), it's the perfect attraction for when you need a break from being on your feet all day. And with nearly no wait times, you can easily get on and off as many times as you want (and, honestly, I say take advantage of it since this 1-mile tour clocks in at 10 minutes).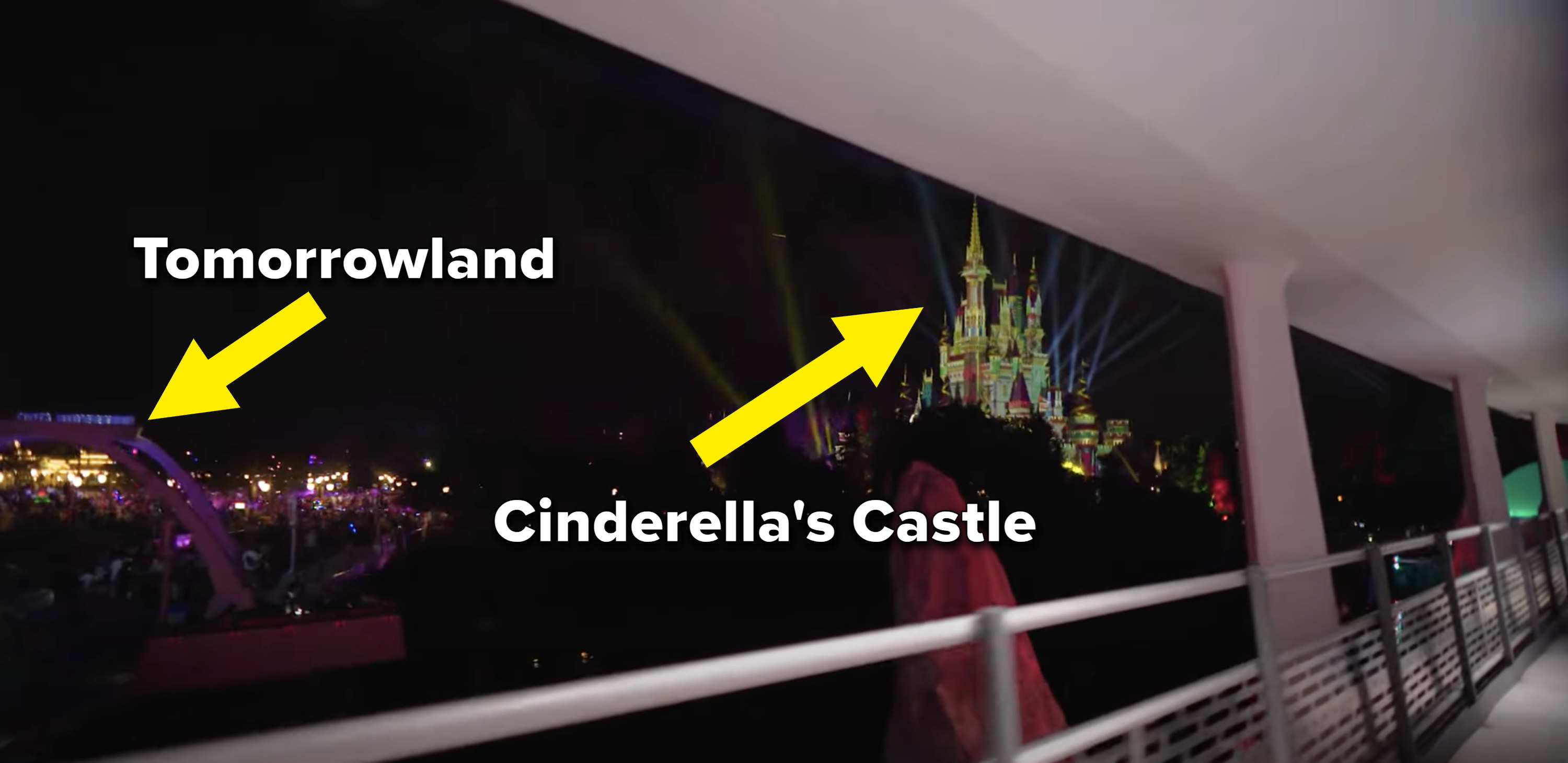 Plus, unlike Tomorrowland Speedway, the PeopleMover is environmentally safe, which better matches the "future of tomorrow" theme. What makes this attraction even better is that you get a sneak peek of almost all of Tomorrowland rides from a unique angle, whether it's Space Mountain or Buzz Lightyear's Space Ranger Spin.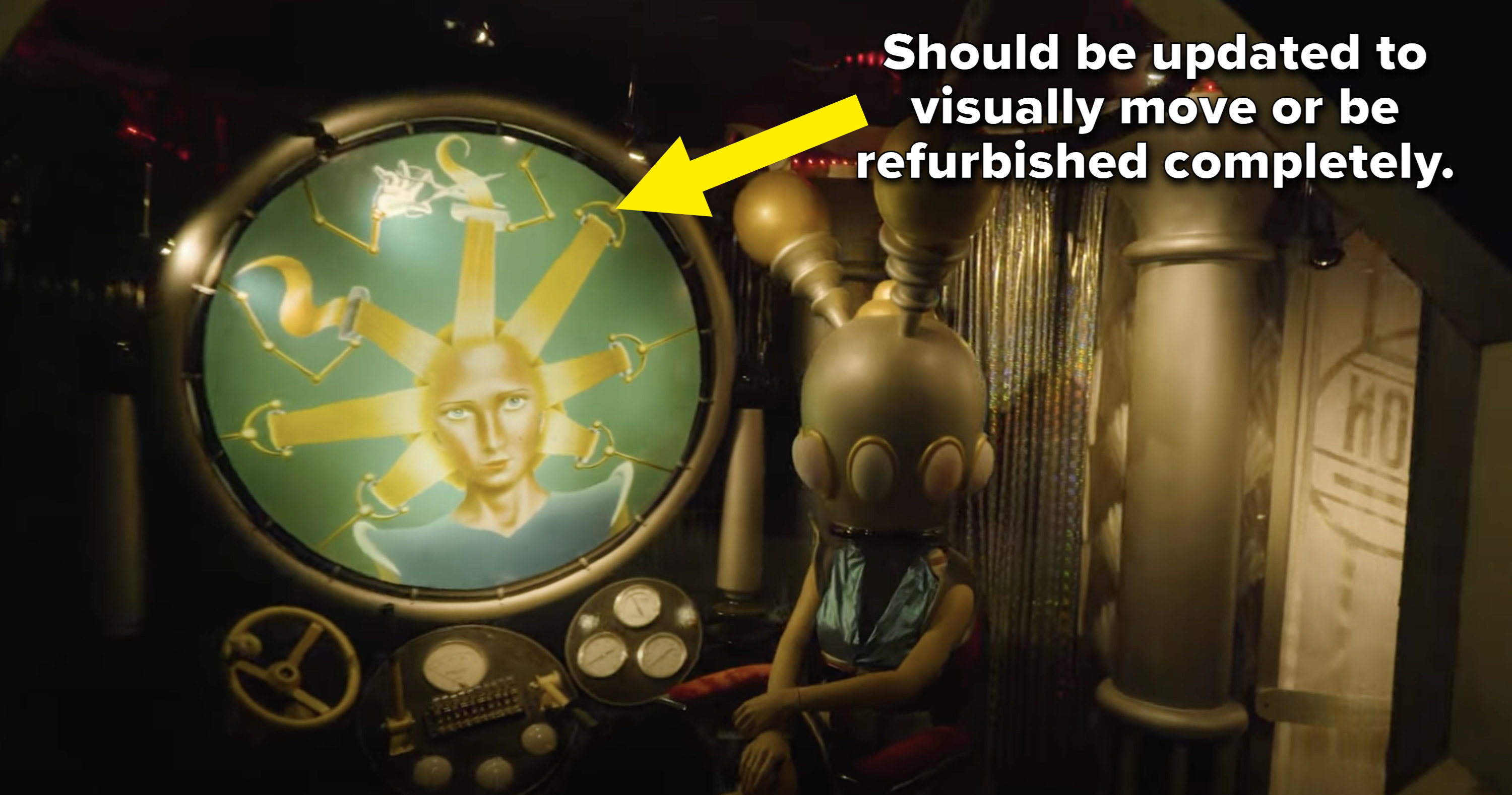 7. Splash Mountain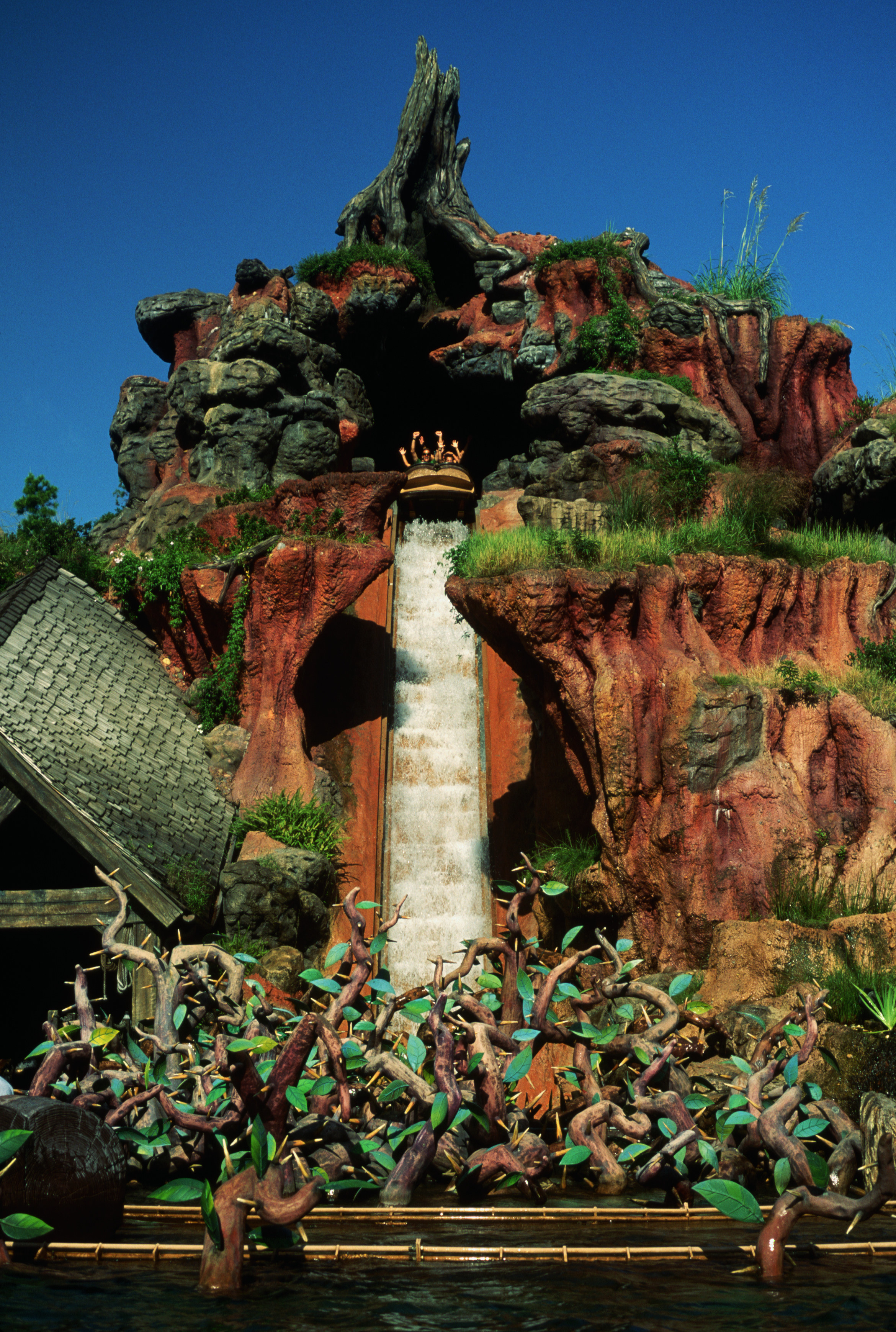 Aside from the lackluster story, though, you can still expect to have an absolute blast on this 11-minute ride — because not only is there a five-story drop, but there are also three smaller dips within the attraction. Also, don't underestimate how wet you'll get — because you will get wet! If you prefer to stay on the drier side of things, wear a poncho or sit in the very back of the log. But if you don't mind getting completely soaked, sit in the front because you will drop 45 mph toward the end of the ride. Don't say I didn't warn you.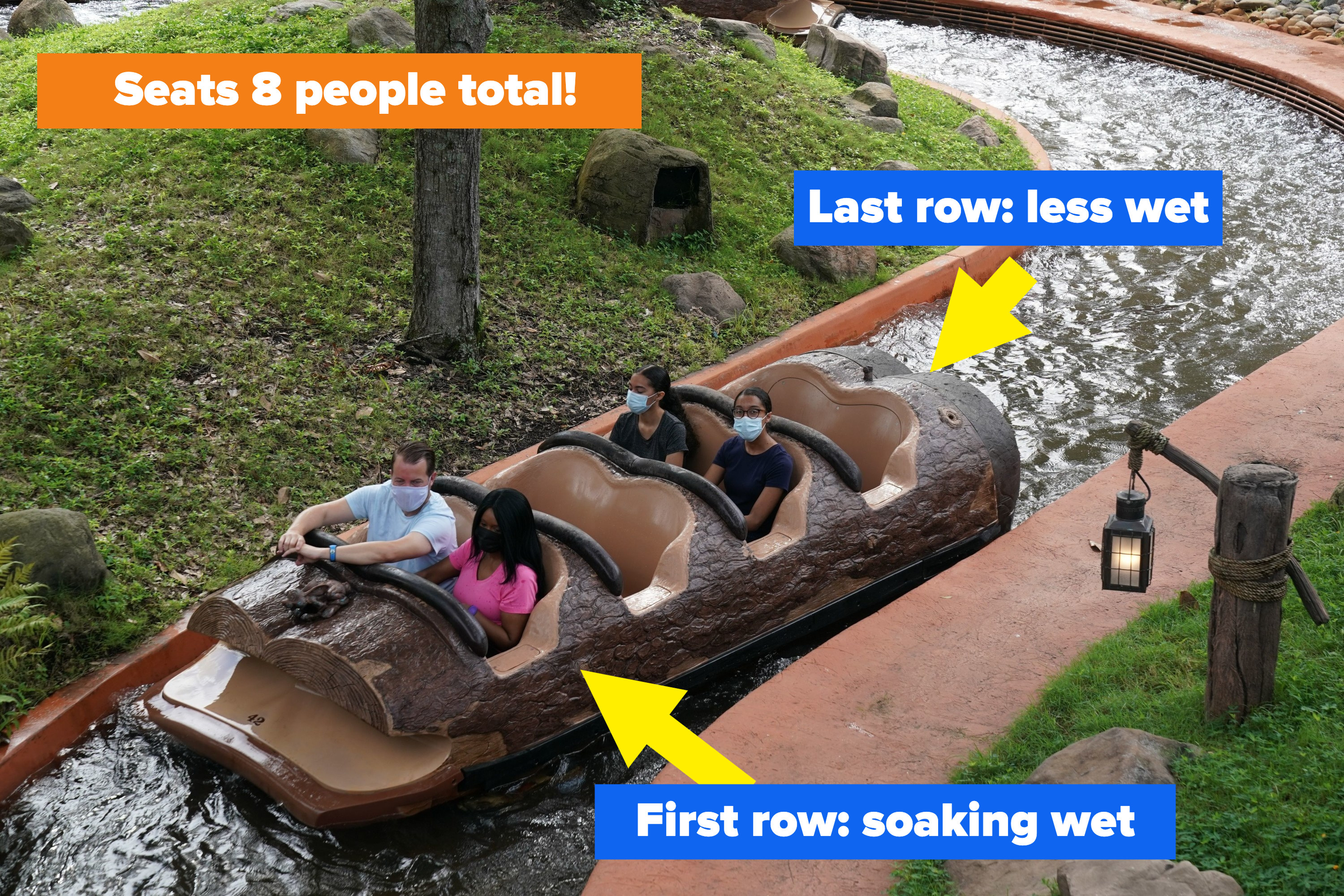 6. Seven Dwarfs Mine Train
Let's talk about the positives first: This ride is gorgeous and incredibly smooth. The Seven Dwarfs animatronics look like they directly popped out of the movie, and the ride vehicles are perfectly designed. Also, I love the left-to-right sway feature each mine car has, which makes the twist and turns feel even more intense. This is an original design system that was developed by the Imagineers, by the way.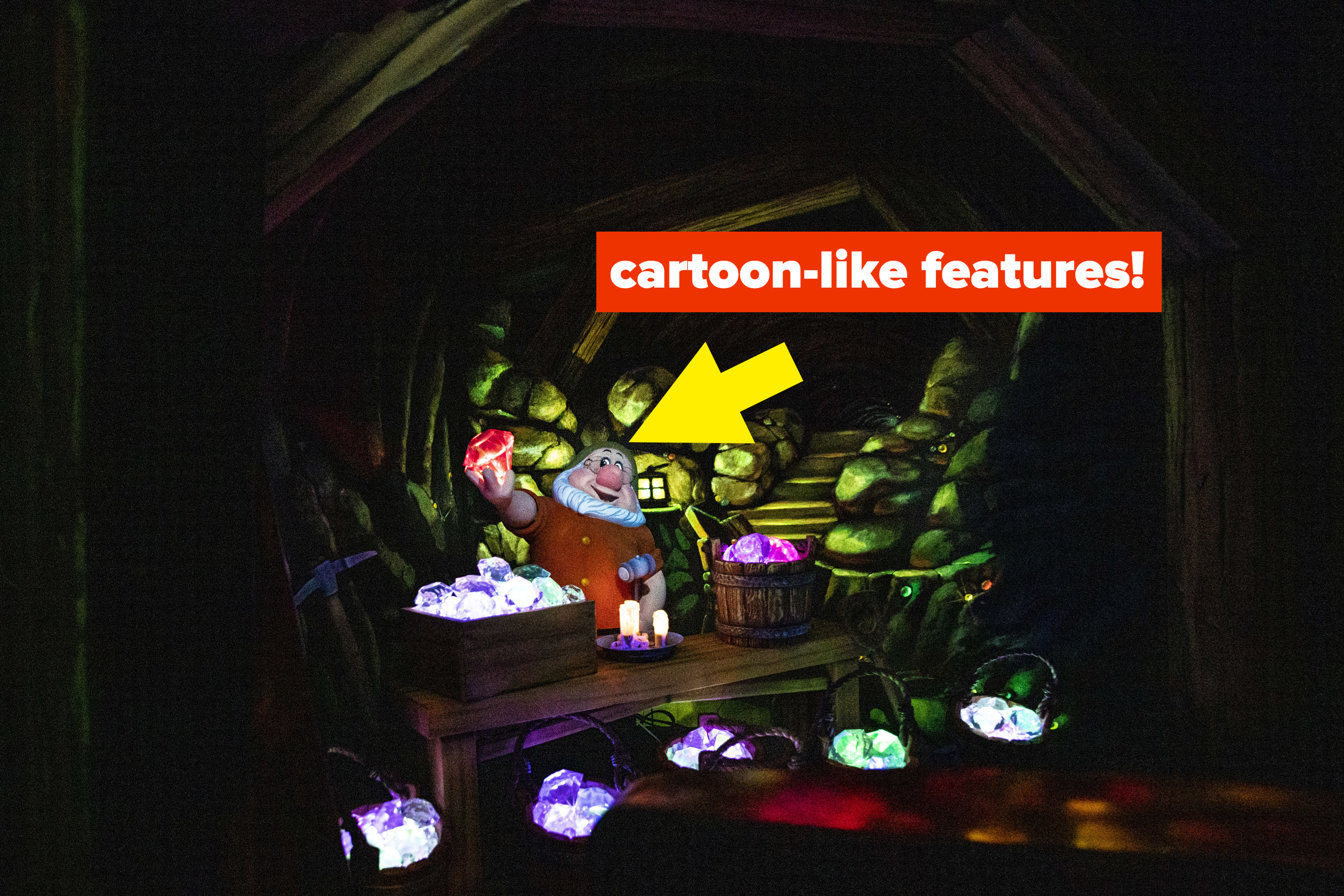 Aside from that, this coaster is in the sixth spot because while the wait can be incredibly long, I don't believe it's worth the wait. Let me explain...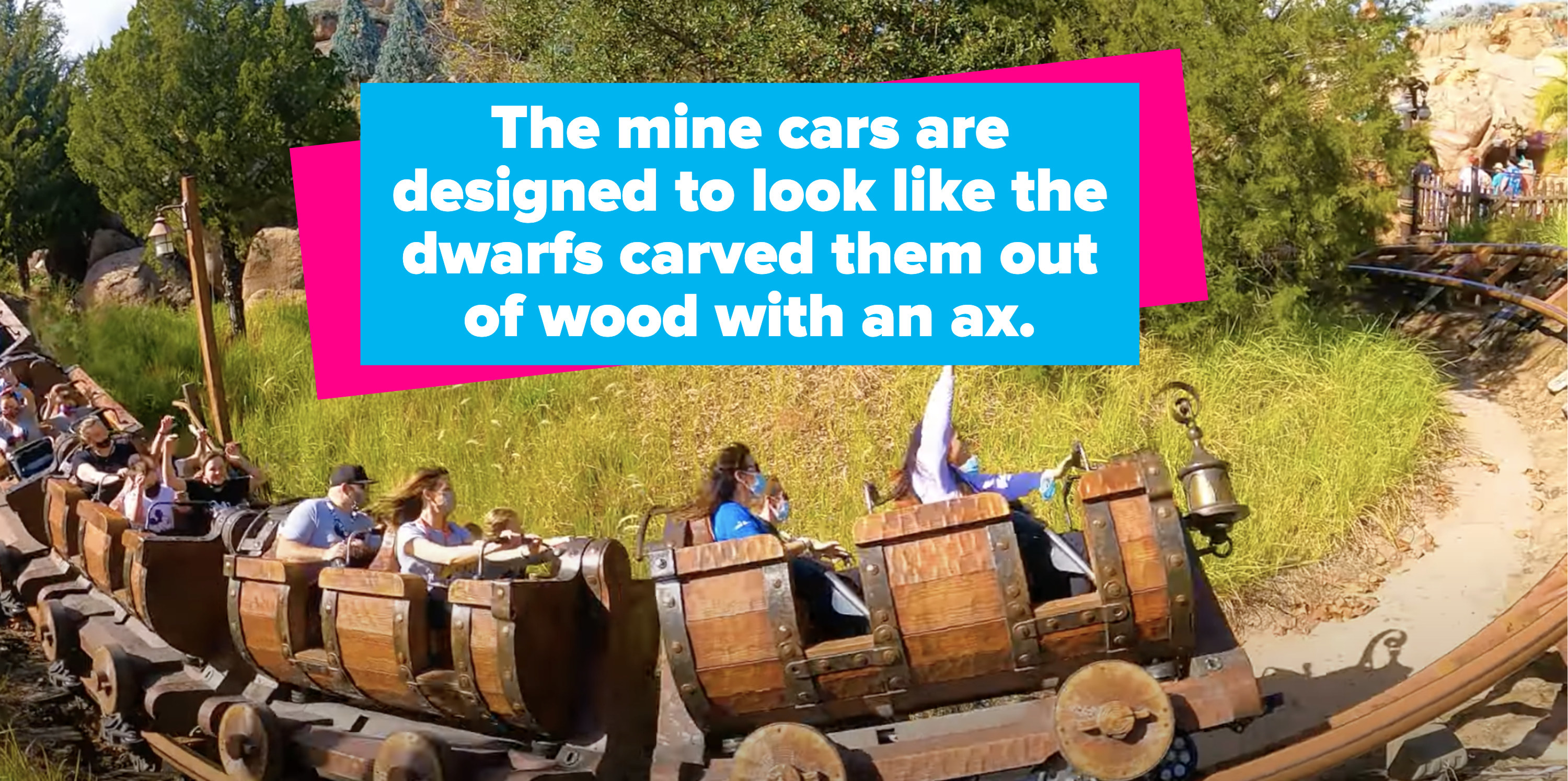 But even though I might be grumpy (had to) about this part, the innovation, technology, and thrill factor of this attraction put it higher on the list when compared to other rides — but just make sure you get a Lighting Lane pass for this.
5. Peter Pan's Flight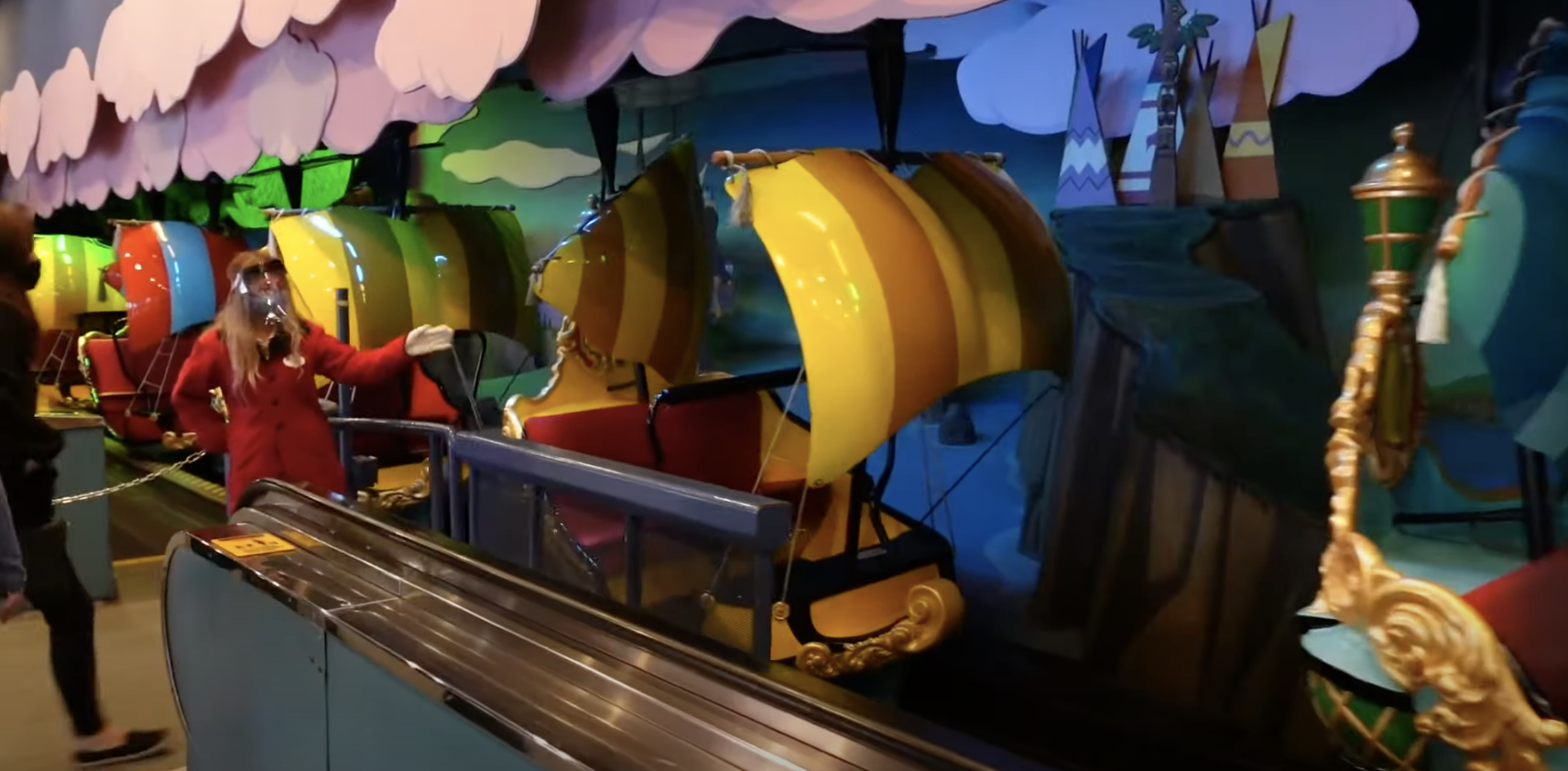 The reason why the wait is always so long is because unlike traditional ride vehicles, which move on floor tracks, the pirate ship on Peter Pan's Flight actually "fly" because the vehicle's track is above it versus below it. But the attention to detail doesn't stop there. The vehicle's lap bar will drop down on its own because of Tinker Bell's pixie dust, parts of Neverland and London are made on a smaller scale to make it look more realistic as you look down, and almost every part of the attraction is painted with black-light-like paint to make the scenes pop in the dark. Essentially, the ride is a visual escape straight from the movie.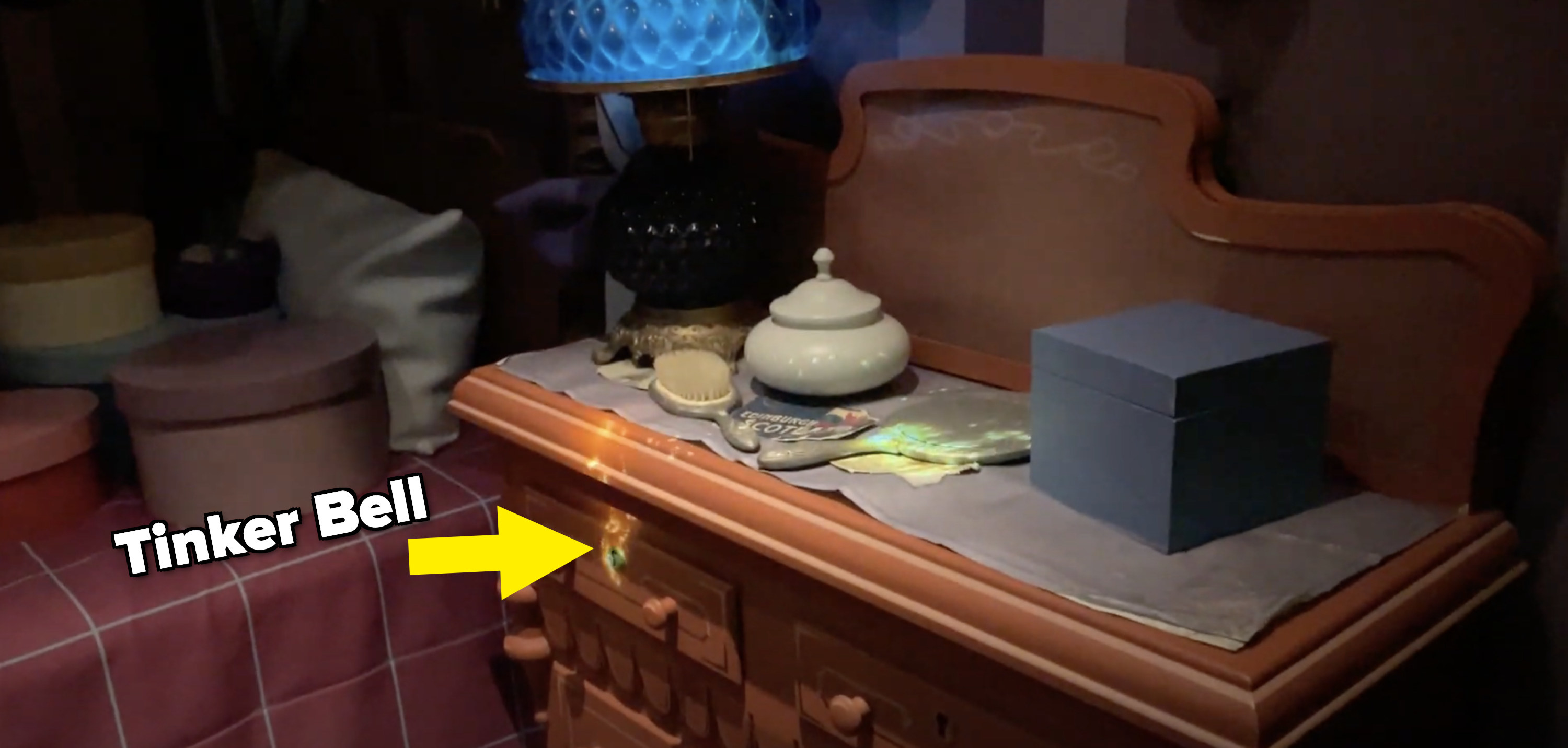 But even though the innovation of the ride and technology-advanced queue makes this attraction an absolute must-ride, it's still old-school when it comes to the animatronics, and the track could be upgraded to feel smoother, especially since pixie dust is involved — but those are just some minor reasons why this attraction is in the fifth spot.
4. Jungle Cruise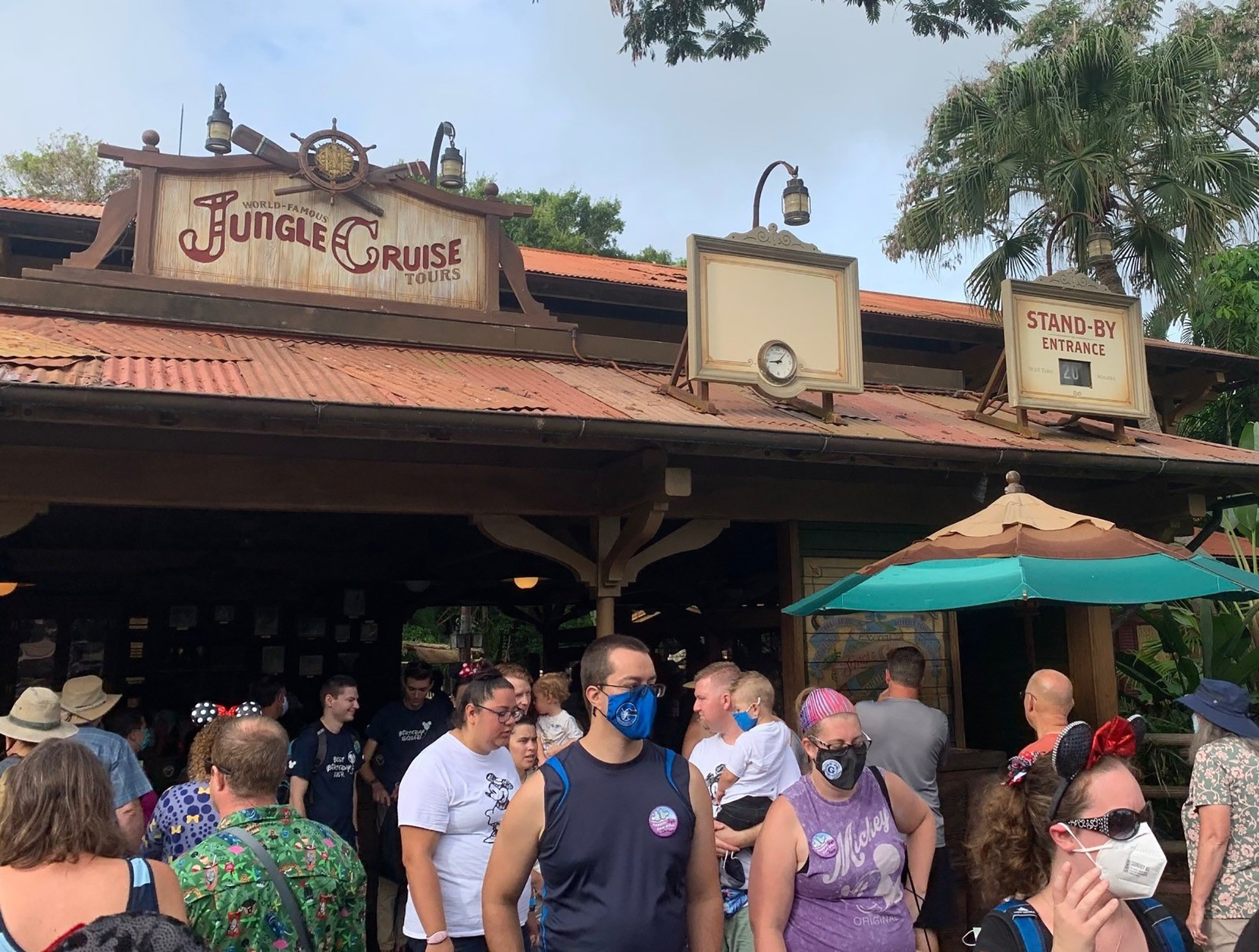 Yes, the animatronics look a little prehistoric, but what makes this 10-minute attraction so special is the skipper and the never-the-same interactions they have with the guests.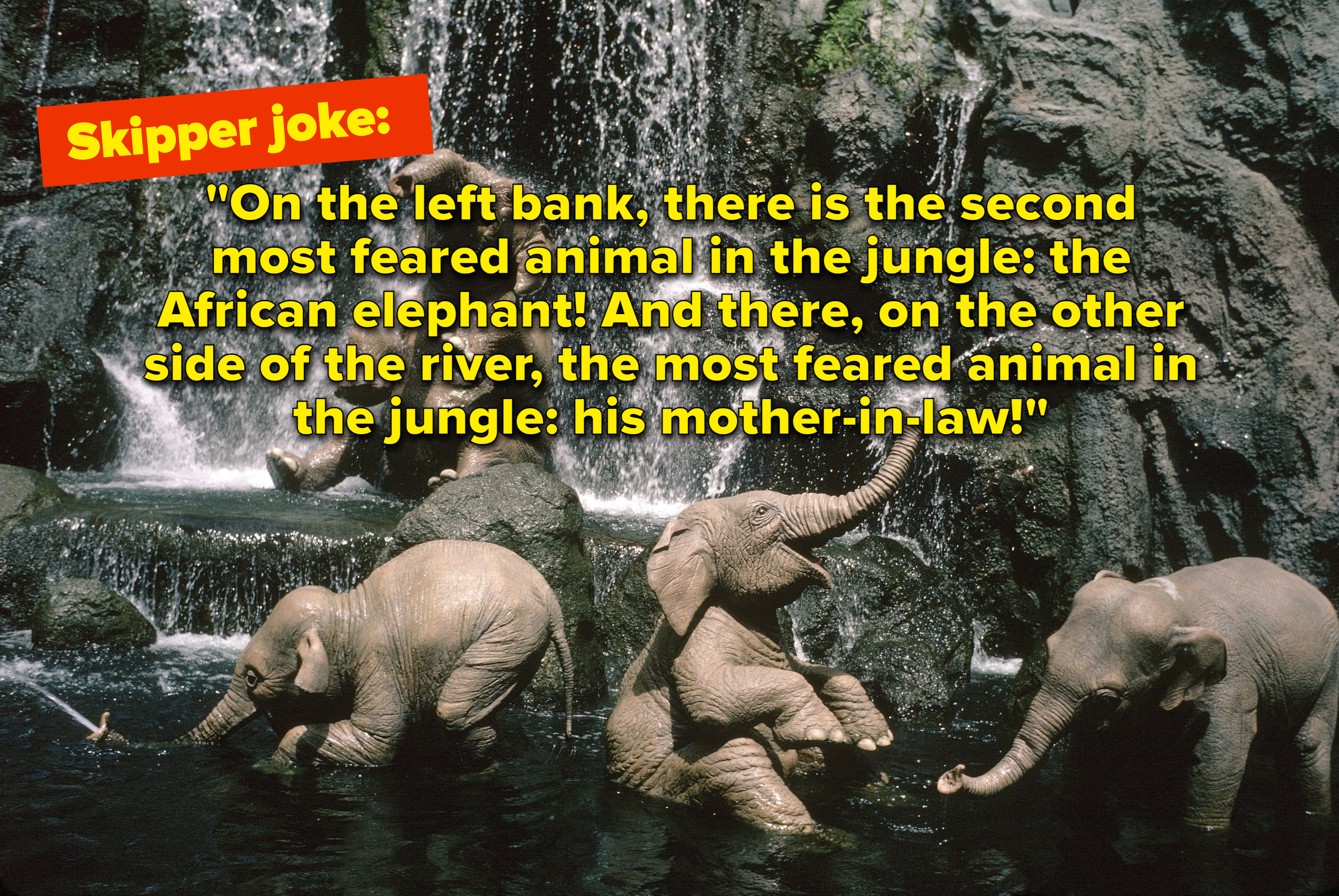 While the ride and the skipper are the stars of the show, the queue is pretty entertaining as well and — you guessed it — full of puns. Between the old-school-looking maps and pictures to the land skippers telling jokes and puns over the speakers, you 100% will not be bored during your wait.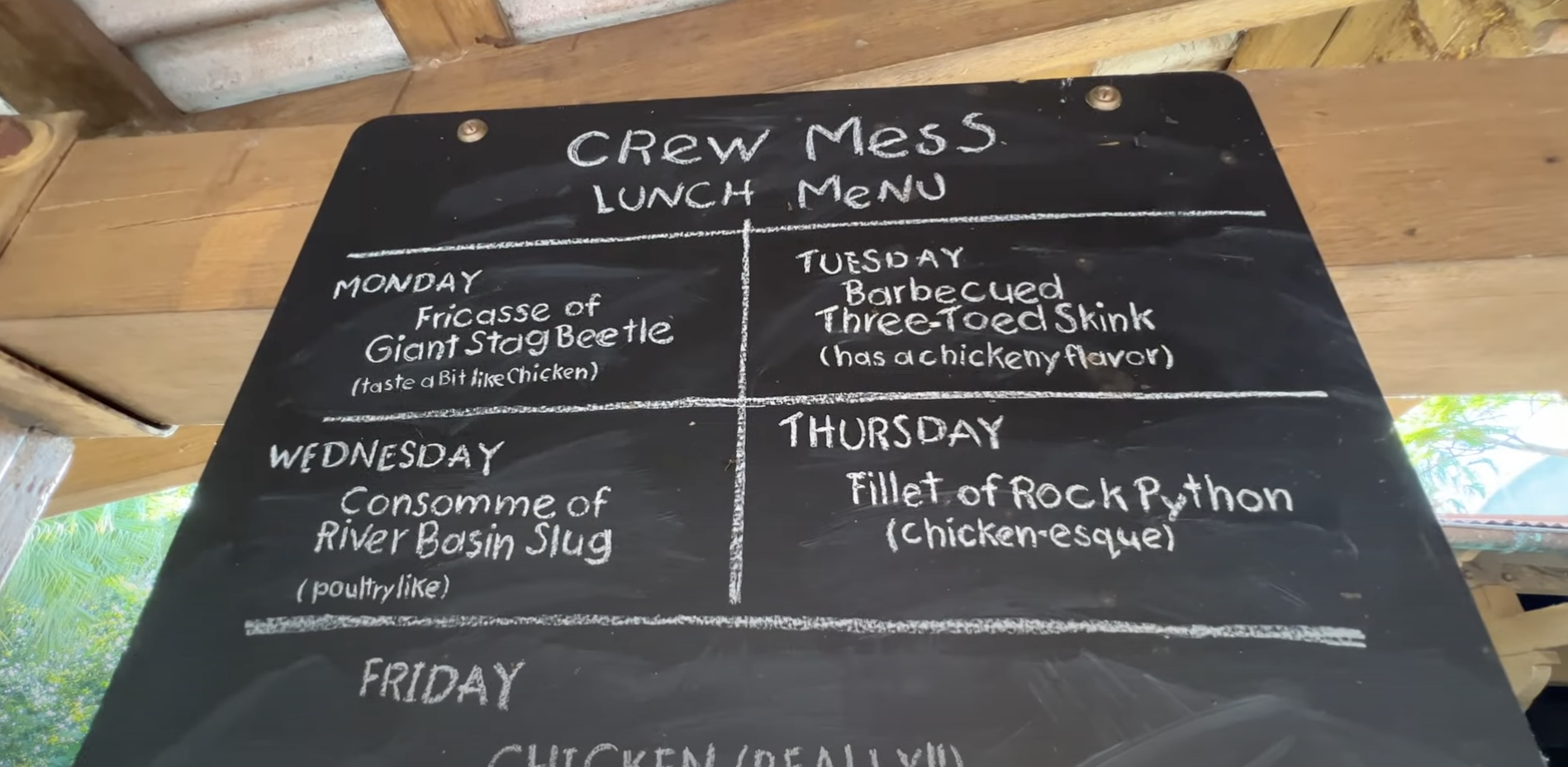 3. Haunted Mansion
What makes this ride so different is the actual structure and "magic" that is incorporated into every sequence. Imagineers were inspired by actual magicians and incorporated a lot of their old tricks into the ride (i.e., stretching room and the ballroom dance room.)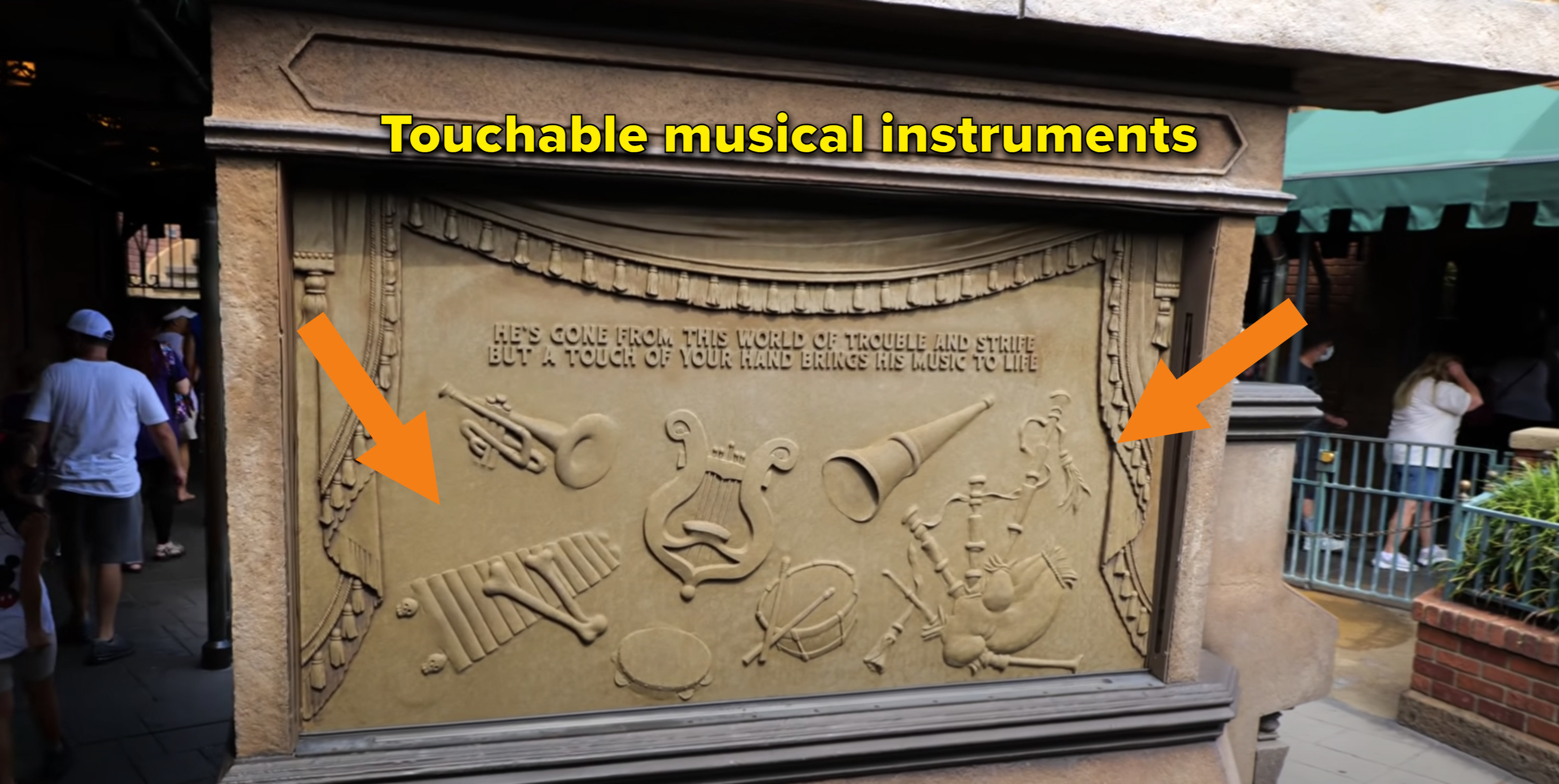 2. Big Thunder Mountain Railroad
The secret sauce when it comes to this ride is when you decide to ride it. While going on it during the day is fun because you get a clear view of Magic Kingdom, I *HIGHLY* recommend going on this attraction either at night or when the fireworks show happens.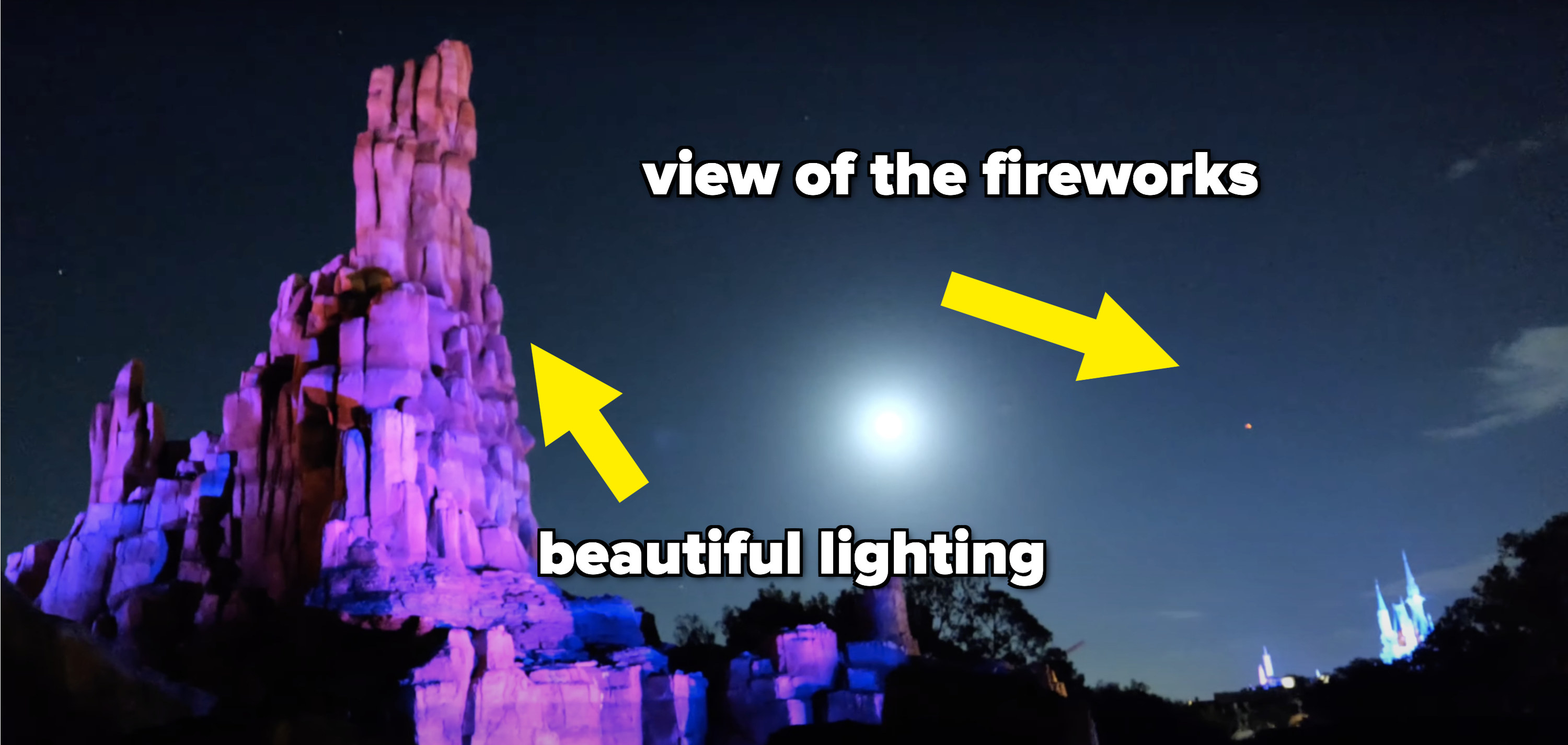 Even though the major downsides to this ride are not being able to ride it when it's thundering outside and the queue can be incredibly long, it's worth the wait because of the one-of-a-kind experience of being in a runaway train and flying by the boulders. Also, the majority of the family can ride this attraction because it doesn't go as fast or have as many large drops as Expedition Everest – Legend of the Forbidden Mountain at Animal Kingdom.
Does the story connect with any Disney IPs? No, but Walt Disney was fascinated with the Old West, so if there's any other reason to ride it, it's to celebrate the history and love of this time.

1. Space Mountain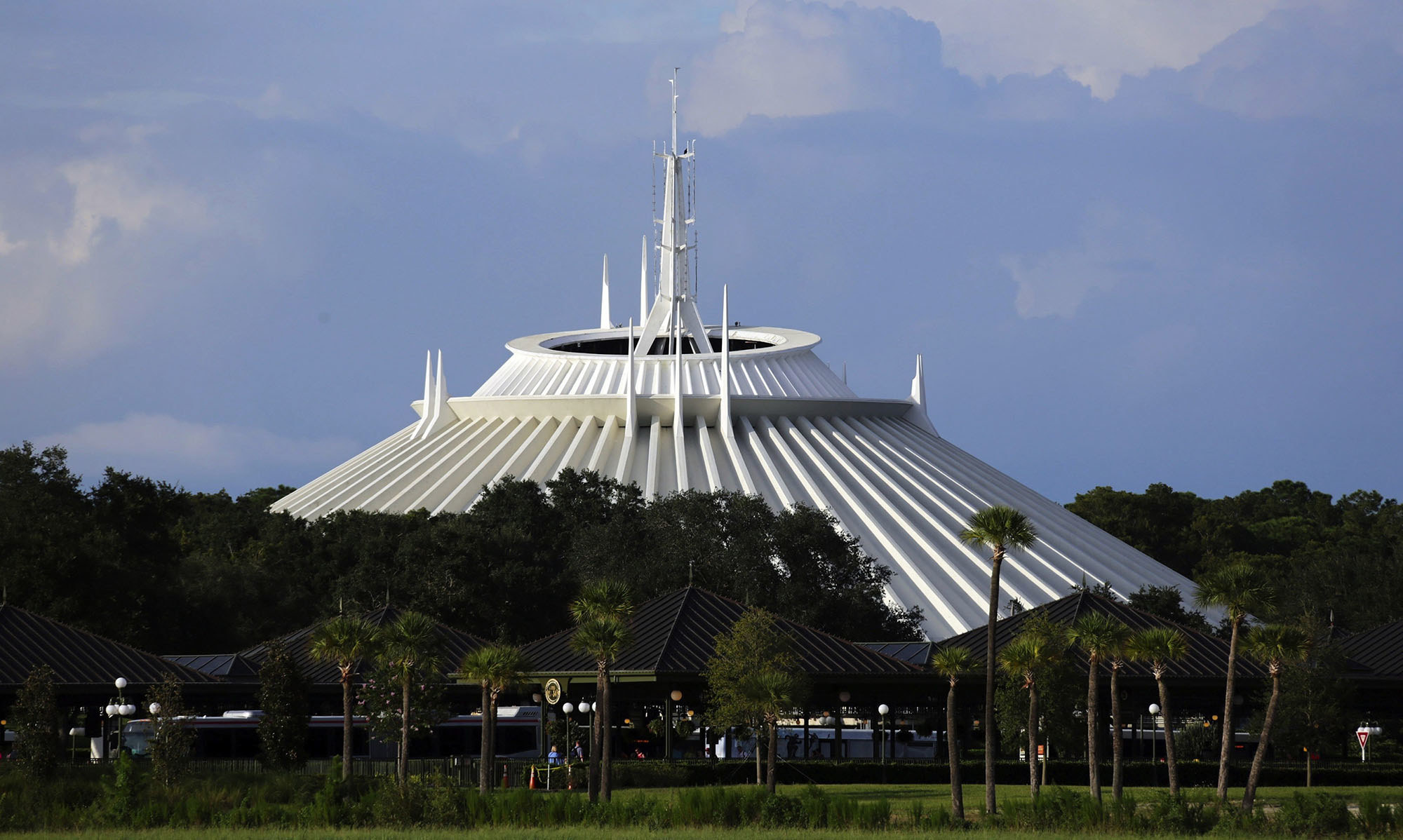 One of the things that makes this ride so much fun (aside from pretending to fly through space) is that it has two tracks. While back in the day, you got to choose which track you wanted to go on (the right side is better in my opinion), now you can only explore the right side using Lighting Lane.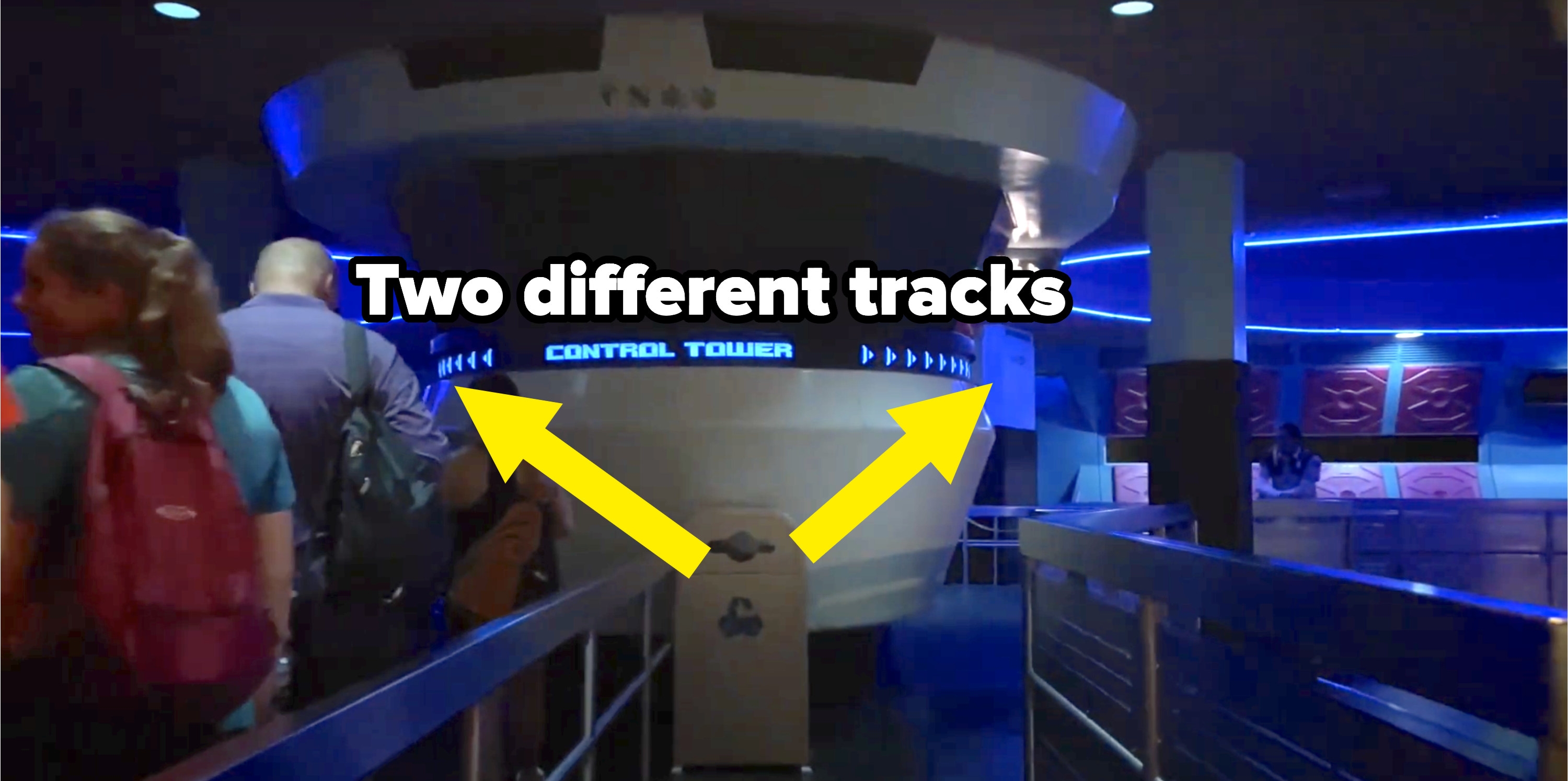 Aside from the interior, the ride itself is great. The attraction is meant to be ridden nearly 100% in the dark (however, if you're lucky to ride Space Mountain with the lights on, then that's pretty cool, too). And even though this ride was created in 1975 (!!), it doesn't go upside down, its speed maxes at 27 mph, and the twists and turns and rocket-like vehicles will make you feel like you're soaring at the speed of light. (Just to compare, Big Thunder Mountain goes 36 mph.)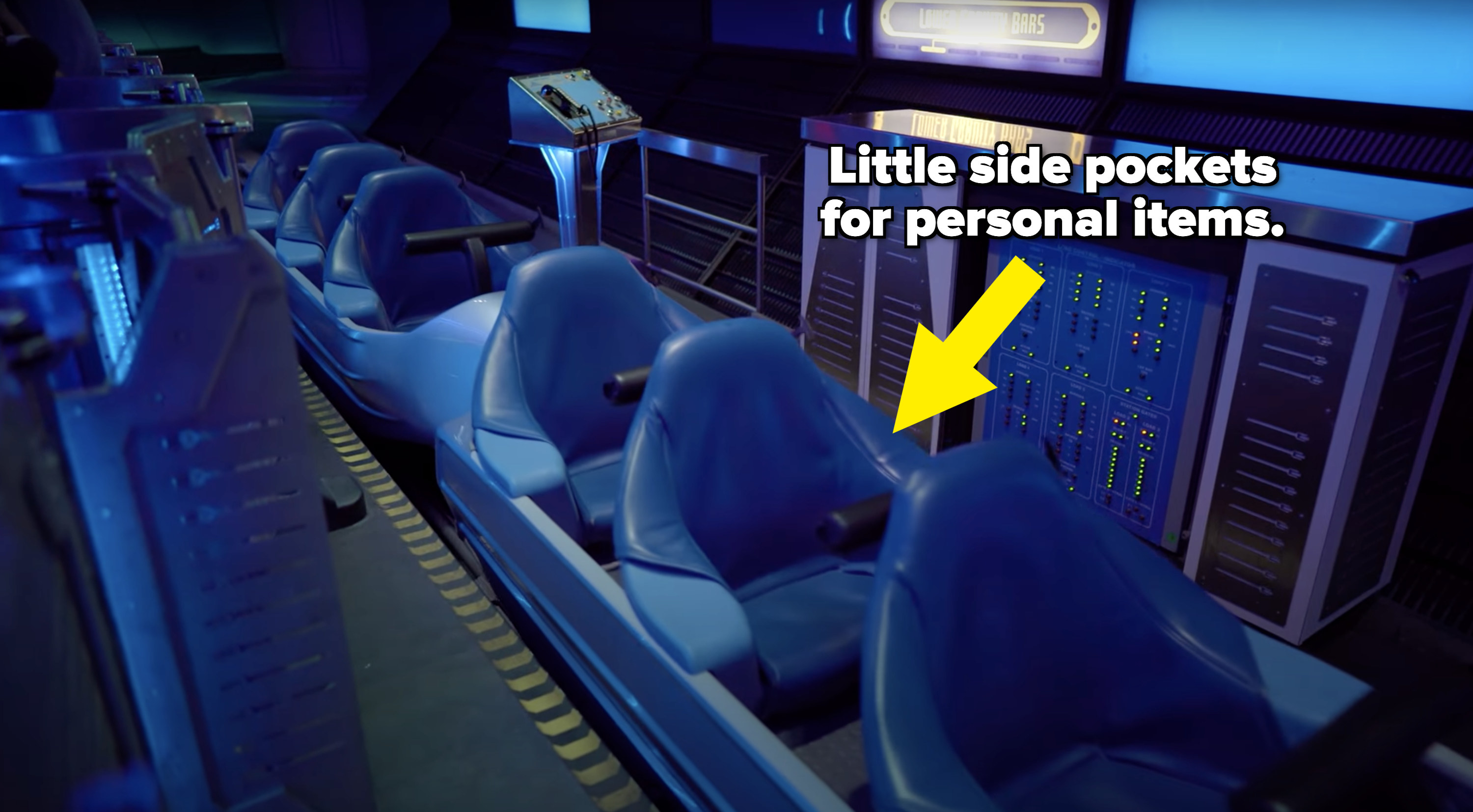 If you have feelings about this ranking, I would love to hear them! Make sure to tell me below what you love (and/or hate) about this ranking, and what you would have listed differently!
Disclaimer: This article was written to provide travel recommendations or suggestions; however, it's important to keep in mind your own health, community health, and COVID-19 exposure risk.