We Need To Talk About The Heartbreaking Death In "Shrek" That None Of Us Ever Noticed Before
Damn, DreamWorks. That's twisted AF.
So, it has come to our attention (thanks to this video) that there's one horrifying detail in the first Shrek movie that we all totally missed, and we are SHAKEN.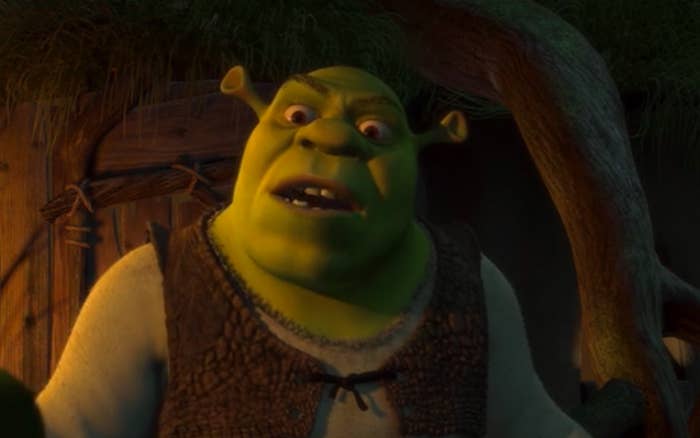 To refresh your memory: Remember the scene in the woods where they're rounding up all the magical creatures in the kingdom, including Donkey?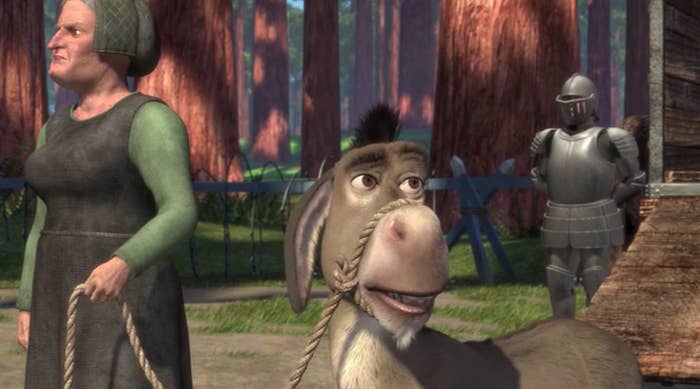 That's where we also see the bear family, of "Goldilocks and the Three Bears" fame, locked up in a pair of cages.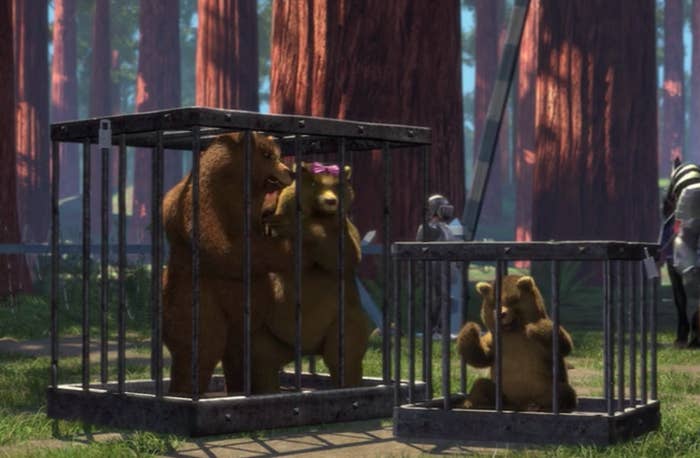 Fast forward a bit, and we come to the scene where the rounded-up fairy tale characters have been banished to live in Shrek's neck of the woods.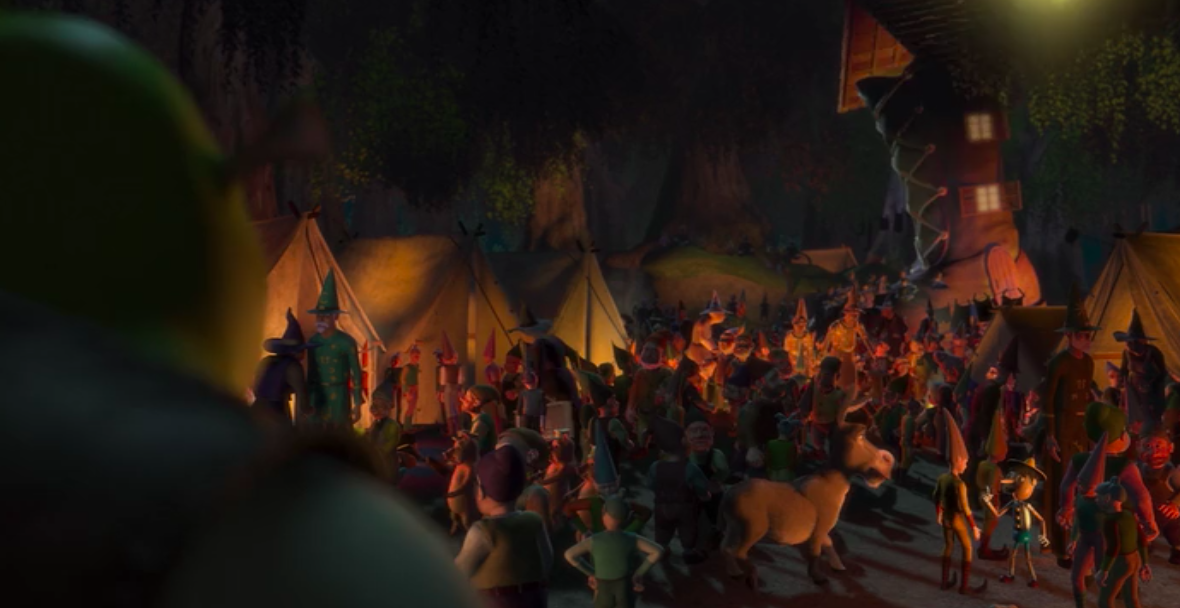 And we see Papa Bear and Baby Bear together...but where is Mama Bear????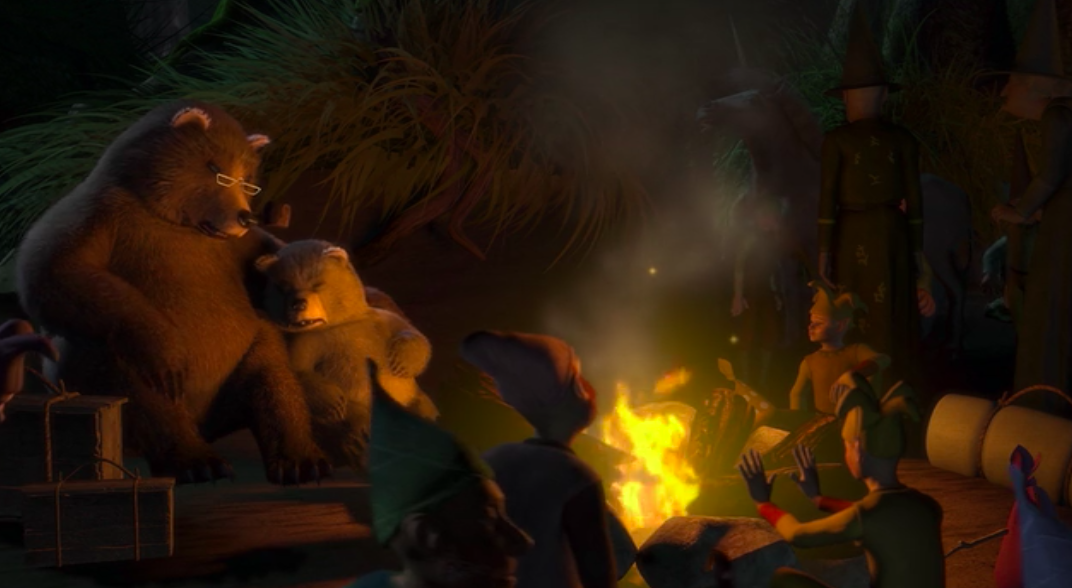 Well, we are EXTREMELY distraught to report that Mama Bear's disappearance has EVERYTHING to do with that total asshole, Lord Farquaad.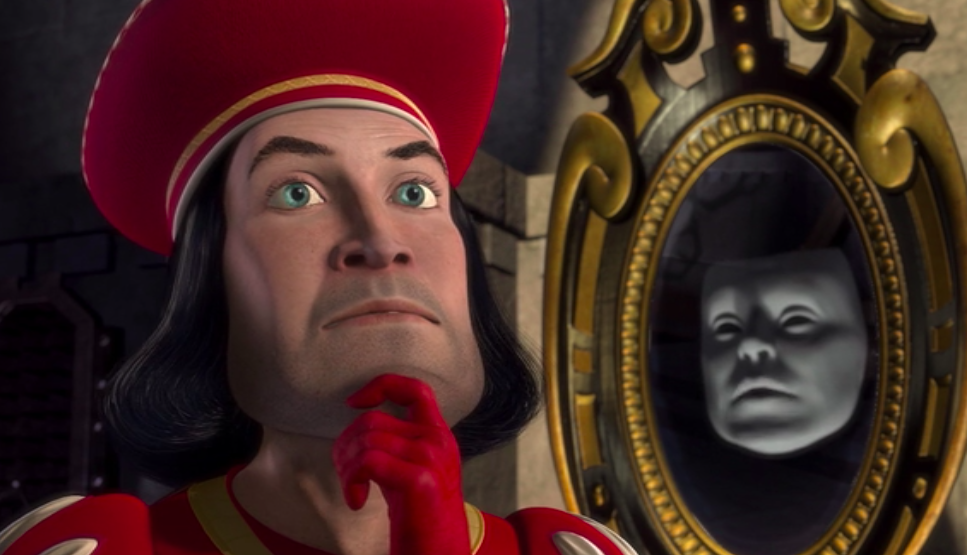 Because in another scene, we get a panoramic view of Lord Fuckwad's — er, Farquaad's — bedchamber. AND WHO DO WE SEE????
IT'S MAMA BEAR!!! AND SHE IS DEAD!!!! AND SHE HAS BEEN TURNED INTO A RUG!!!!!!!!!!!!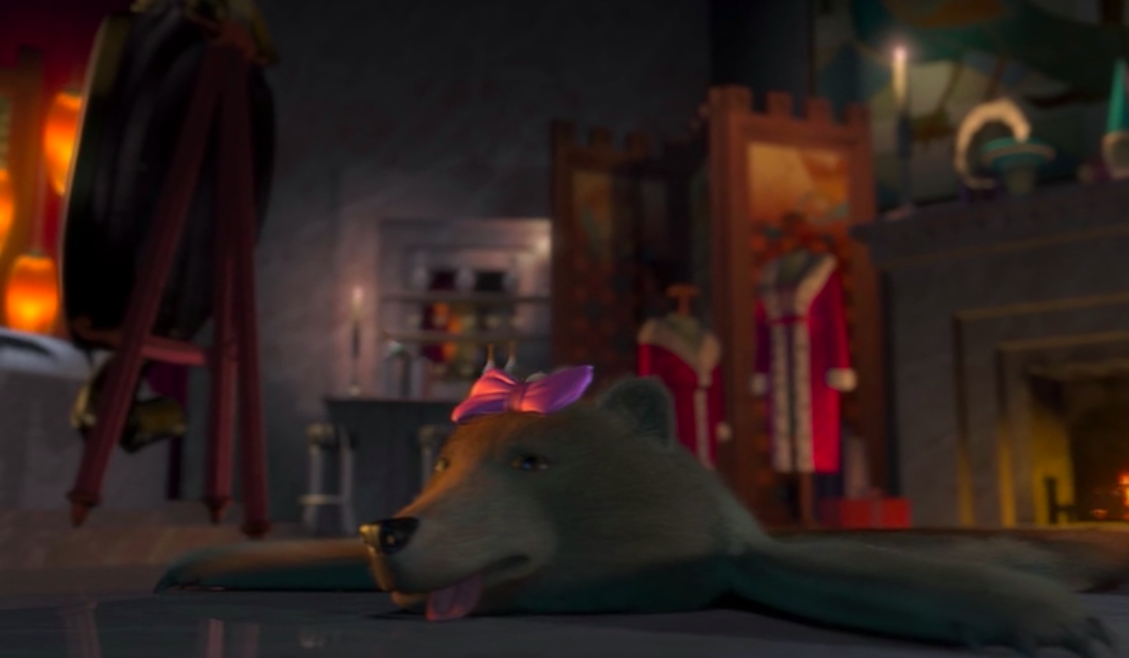 And, just in case you were hoping it was some other poor bear, they even left her pink bow on, so you KNOW it's her.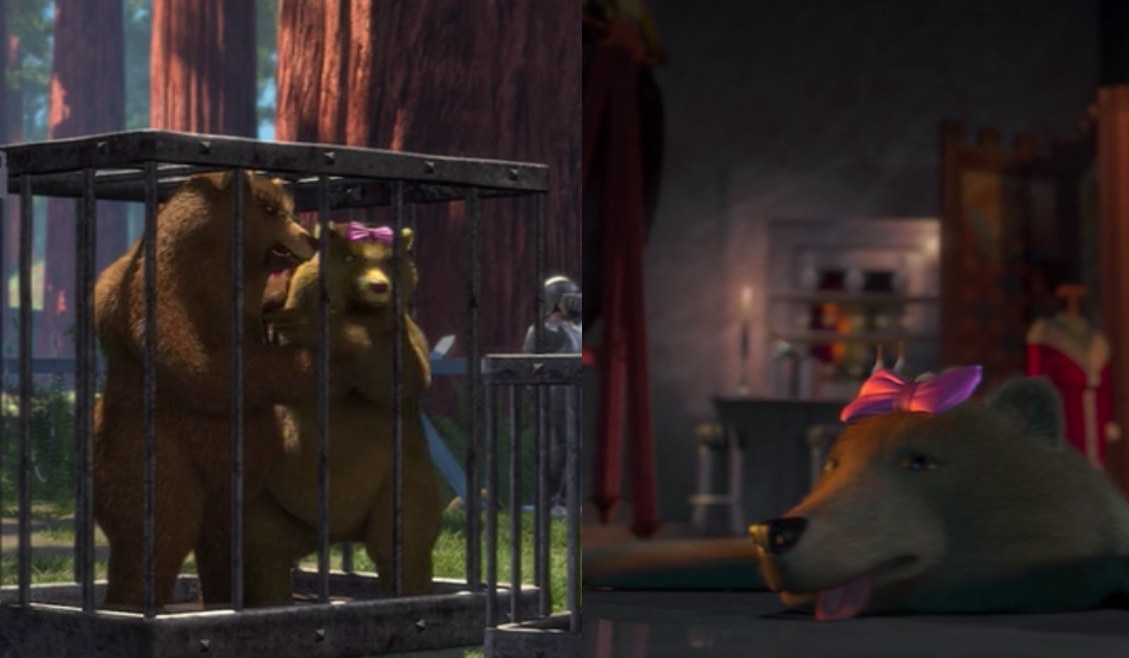 So, to recap: DreamWorks is twisted as fuck, and we'll never be able to think about the three bears normally ever again.
For more translated content and BuzzFeed International goodness, subscribe to Inter Webz: our new bi-weekly newsletter bringing you the best of the 'net from around the world.