This is Chacky the bomb dog.
Here's Chacky with his human "coworker," Army Sergeant Josh Rachel.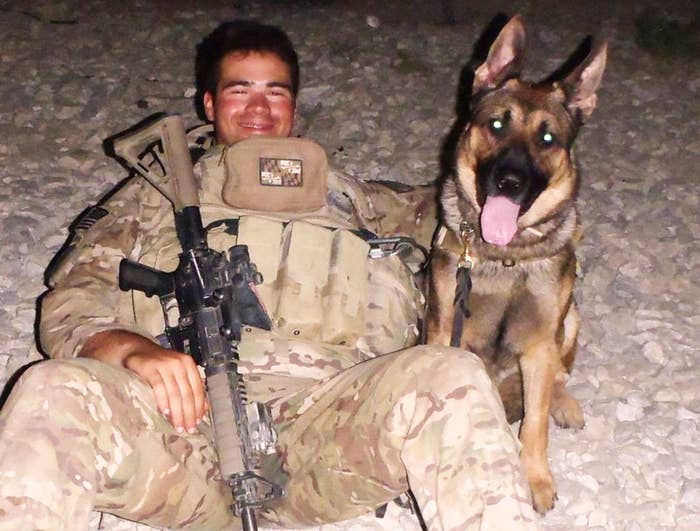 Eventually Man and Man's Best Friend bonded before their deployment to Afghanistan.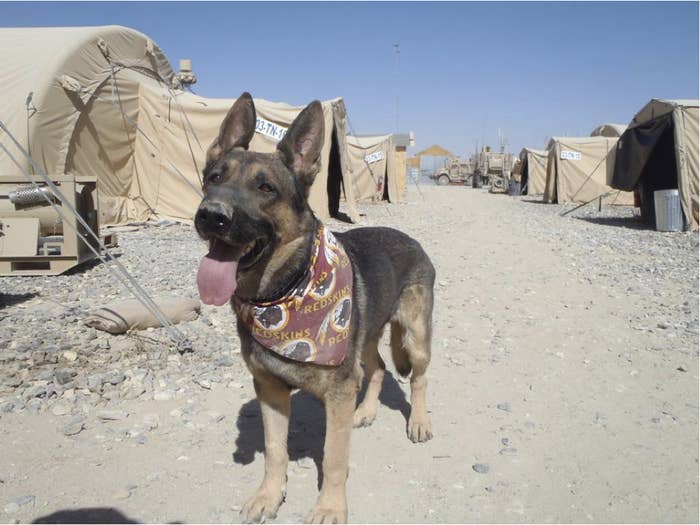 After their time together, Josh wanted to try to adopt Chacky.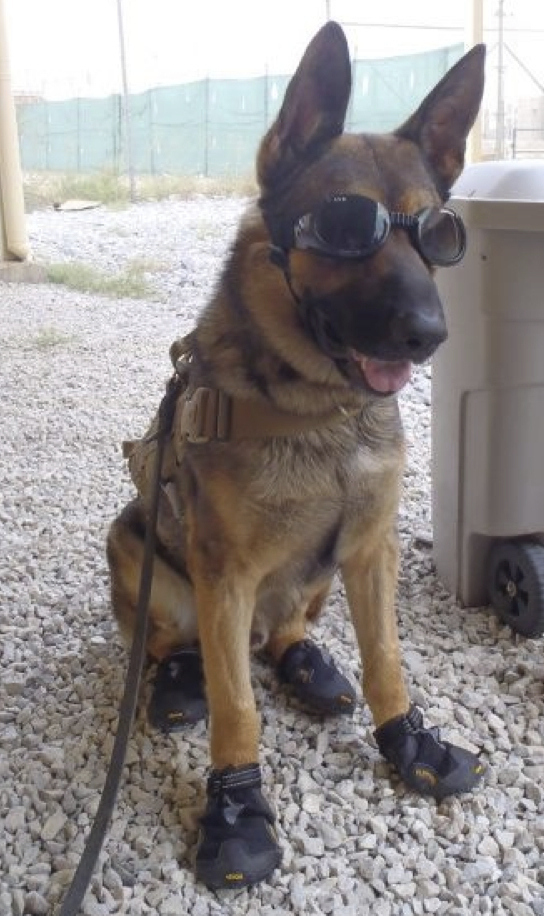 In the meantime Chacky was building up his strength and working on getting healthy again.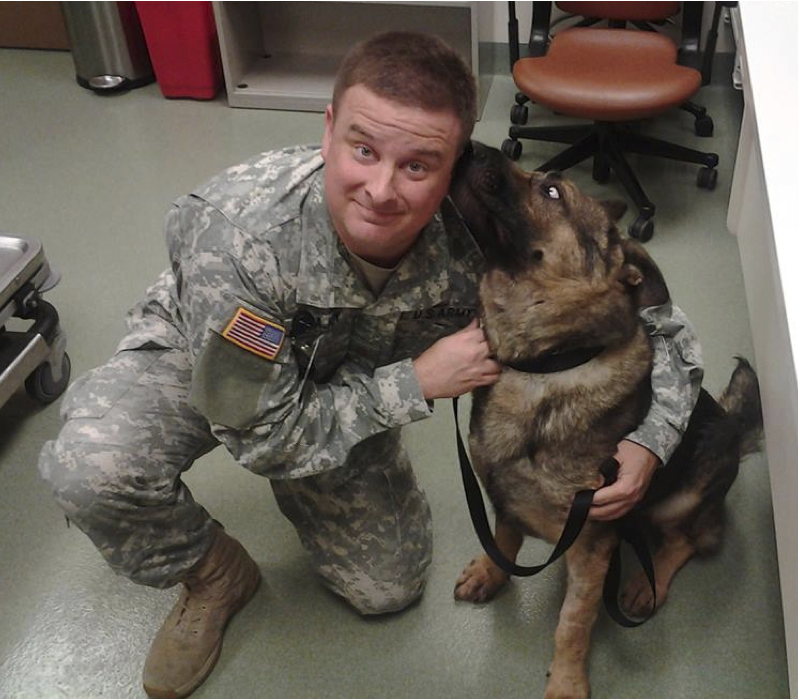 Chacky made some new friends while he awaited Josh's return from overseas.
Here's Chacky with another family dog, grumpy old Jack.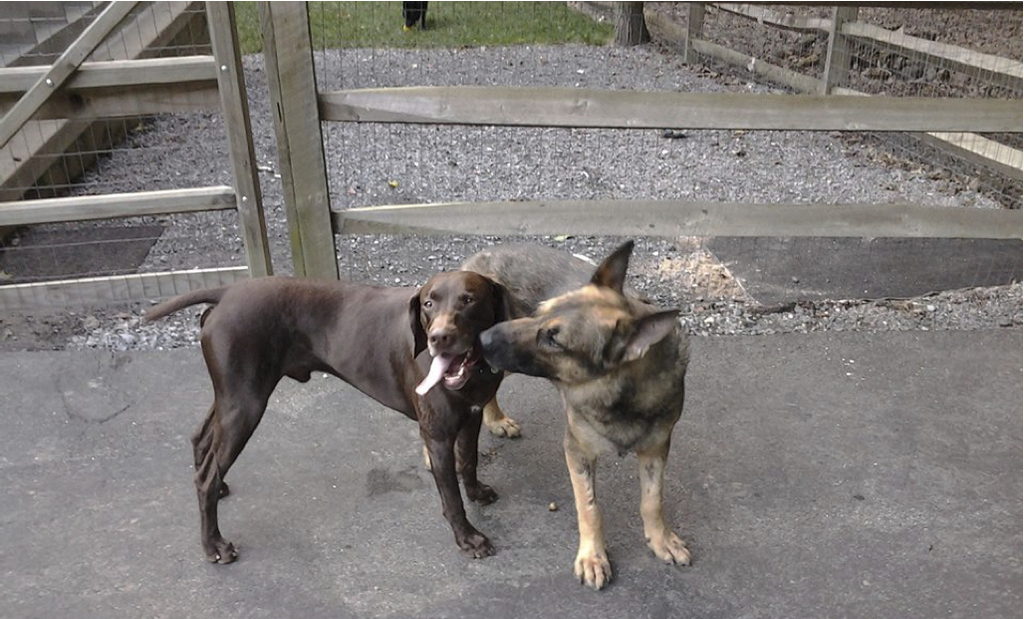 A nervous and excited Chacky was ready to greet Josh at the airport when he finally returned home in September.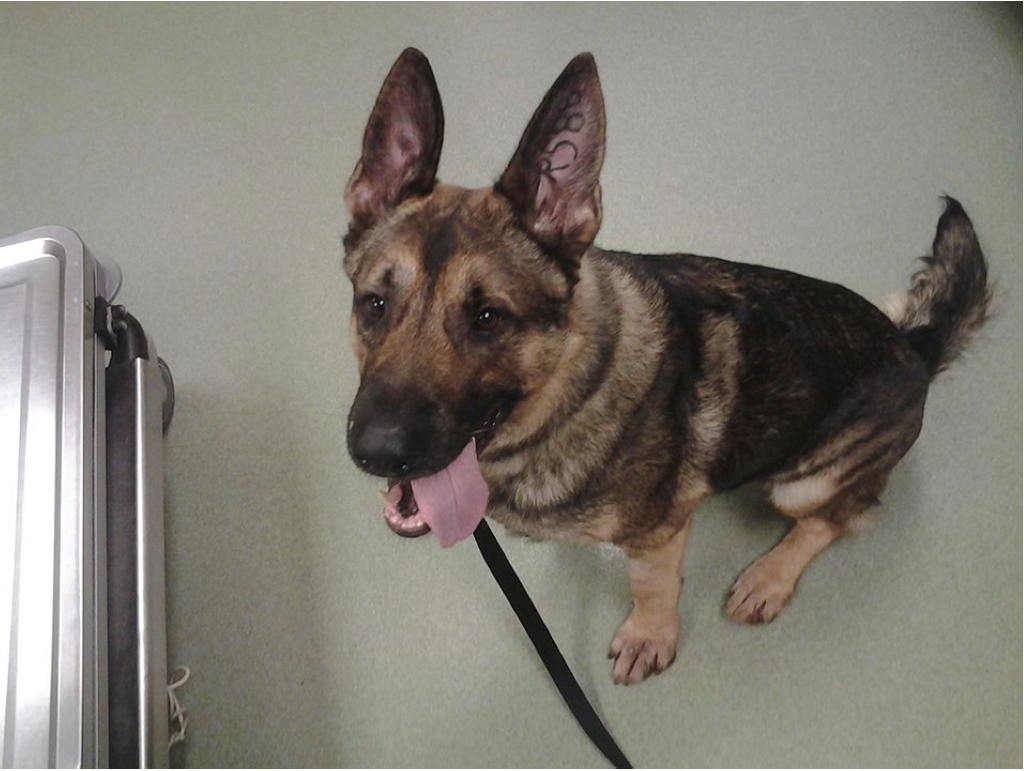 So how can you help?