At a protest, who are you?

The one with a creative sign

The one making sure everyone stays hydrated

The one who accidentally joined

How well do you handle stress?

Stress so much and talk about it a lot until you do it at the last final second

Laugh it off while simultaneously crying

I create a schedule for my week...what's stress?

My assignment is gonna be late, I accepted that

Where do you want to travel?

Everywhere, is that a joke?

I have things I need to get done in these great United States

Anywhere my boss sends me

You have a lump or bump, what do you do?

I'm an adult, I handle it myself

Lump or Bump? Sickness is for the weak.

If you were an animal what would you be?

Which pick up line are you most likely to choose?

"Wow are you world peace? Cuz I dream of you every night."

"You must be the Bill of Rights cuz between you and me this couldn't be a more perfect union"

"Damn! Are you attractive or is that just you're immune system?"

"I would be happy to be your human resource"

One of my 3 paid internships

When do you finally charge your computer?

charge? ? I get charged ⚡️from these bills ? you don't know ? what I know ?

If you were a character from friends, which one would you be?
Which AU 3 Year Scholar Are You????
WoW! You really love telling people everything you are up to and how exactly you plan on achieving it! Are you going to be the president one day or what?!
Whether you're interested in National Security, Conflict Resolution, or Foreign Aid...you aim high! Just keep working because your work is truly never done but aren't you just a little dreamer!!
You should be in Grey's Anatomy with how many lives you've saved during the Freshmen Plague! However, sometimes y'all are a little concerning as well with the mass group panics- just keep grinding! Mental health is important...right?
You got:

Transfer to Kogod
...who even are you???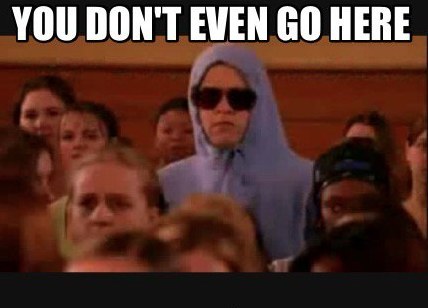 This post was created by a member of BuzzFeed Community, where anyone can post awesome lists and creations.
Learn more
or
post your buzz!