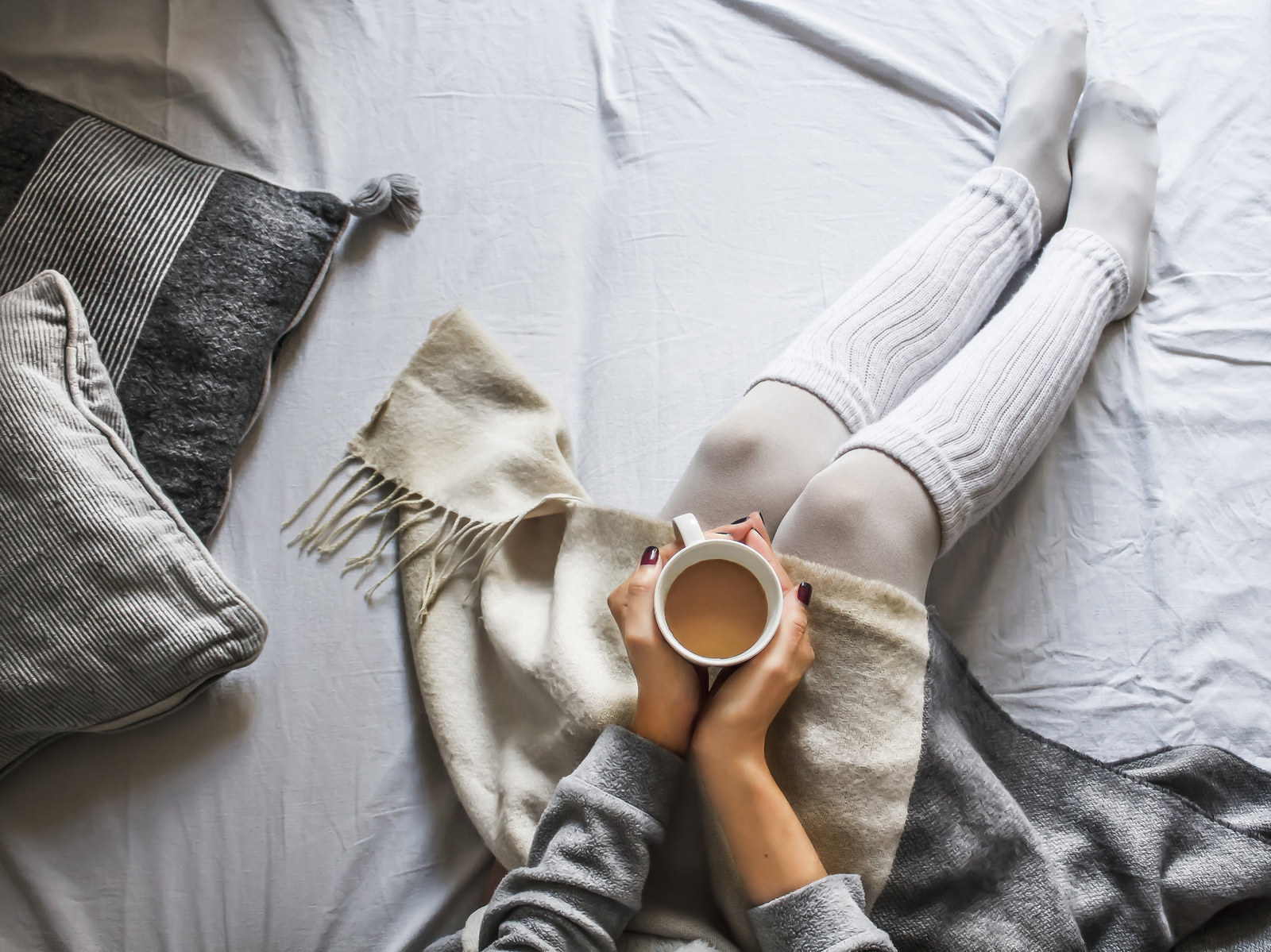 You have a specific set of comfy clothes to wear when you're home.

You regularly spend all weekend in your pajamas (or aforementioned comfy clothes).

You wear slippers around the house.

You'd rather go straight home after work on Fridays then do anything else.

When you're home, you spend most of the time in your bed.

You'd rather order delivery than go out to a restaurant.

You own a breakfast tray that lets you eat in bed.

Your favorite activity is eating while watching TV.

You prefer shopping online to going to an actual store.

You're always the first to leave a party.

You can't remember the last time you went out to a club.

You cancel on plans at least once a week to stay home.

And you've gotten to the point where you don't even make up an excuse — you just say you don't want to go out.

Your friends know that it's always a 50/50 chance you won't show up to something.

You'd rather invite friends over to your place instead of going to theirs.

You have a subscription to at least three video streaming services.

You have a speaker system of some sort set up in your home.

You own and regularly burn candles.

You block off time on your calendar to specifically do things at home.

You usually have a bottle of wine on hand, or a bar cart of your own.

You own a pair of fuzzy socks.

You have at least one face mask waiting for you to try out at home, right now.

You have more than two pillows on your bed.

You've started watching at least one new Netflix show in the past month.

On any given week, you've watched at least three different TV shows.

You have no problem sleeping in on weekends.

You've been sore from lying in bed all day.

You've invested in a throw blanket.

You have dedicated hobbies, like knitting, reading, or crafting, that you do at home.

You have a nightly journalling routine.

You often go all weekend without stepping foot outside.

You get really, really happy when someone cancels plans on you.