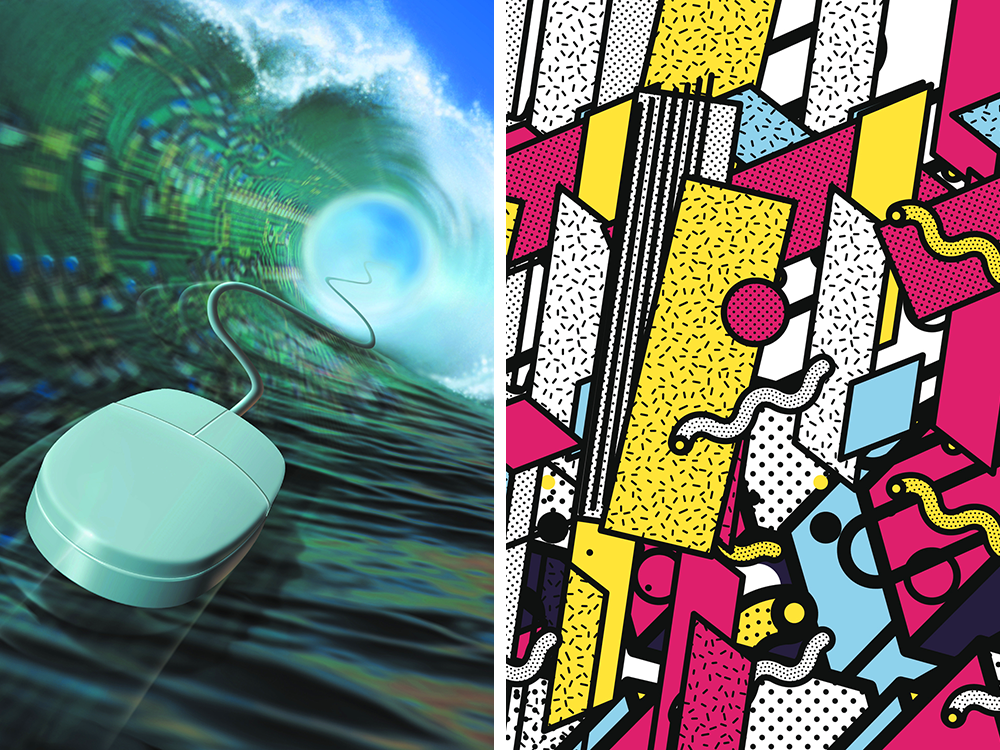 Calling your crush — on their landline — and having to talk to their parents first

Waiting until midnight to surf the internet because it won't tie up your phone

Waiting at least two minutes for every web page you want to load

Hearing a cool new song on the radio and waiting for the DJ to tell you what it's called

Calling a radio station to request your favorite song because you don't have the CD

Rewinding a video tape to watch an old movie properly

Buying an entire CD just so you can listen to one song

Reading the CD liner notes so that you know what the lyrics are

Or, if there aren't any, just giving up and knowing you might never know what the words are

Going to the movie rental store and hoping that your favorite movie is in stock

Using real encyclopedias to research something

Or going to the library to find a book on the topic you want to know about

Taking pictures and only being able to see what they look like days — or even weeks — later

Keeping a drawer of food delivery flyers so you know what to order

And only being able to order food by calling the restaurant

Walking around the street to look for a cab whenever you need a ride

Making vacation plans at a travel agency

Paying for your porn — and having to go somewhere to pick it up

Using a folded map to get around a new place

Going into a new restaurant and having no idea what people think of it already

Emailing your friends when you want to talk to them during the work day on the sly

Not being able to tell your date that you're running 20 minutes late

Arguing about a fact at a bar for hours and not being able to just google it

Hanging out in public places in hopes of making friends or meeting someone to date

Only being able to hook up/date people you've met in real life

Taking quizzes in magazines with a pencil

Waiting until you get home to hear your voicemail

Looking up someone's phone number in the telephone book

Creating a real mixtape when you want to send someone a few songs
For more translated content and BuzzFeed International goodness, subscribe to Inter Webz: our new bi-weekly newsletter bringing you the best of the 'net from around the world.
Looks like there are no comments yet.
Be the first to comment!