Have you got a creative kiddo, or a penchant for doodling? The toy company Budsies turns imaginative artwork into a plush toy.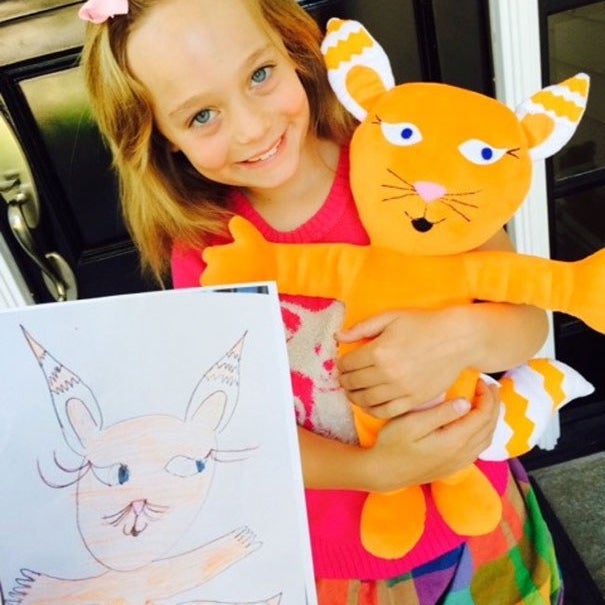 The Boynton Beach, Florida-based company can turn basically anything into a stuffed animal, including doodles, photographs, and actual people.
Though it started with kids' drawings, adults also frequently send in artwork or photographs to get turned into toys.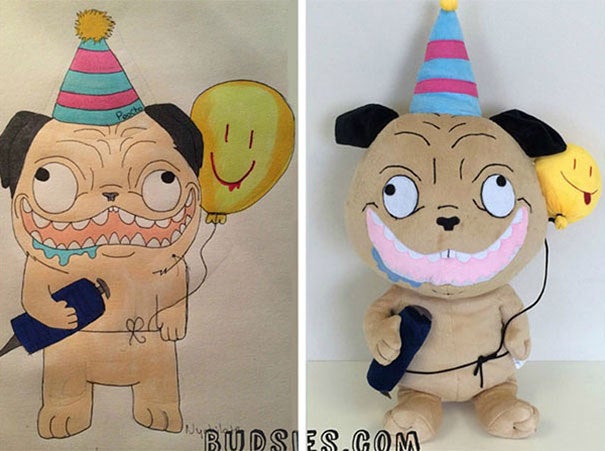 Budsies' founder, Alex Furmansky, told BuzzFeed News he was inspired after noticing how his now-13-year-old sister Michelle's drawings would come down from the fridge and collect in a box in the basement, eventually being thrown out.
"I saw her parading from camp, pre-school, and elementary school with really cool drawings on a regular basis," he said. "The best ones would start on the fridge, but even her most imaginative ones would meet their inevitable fate in the recycle bin."
Turning the drawings into a toy, he said, enables her "quirky childhood artistry to live forever."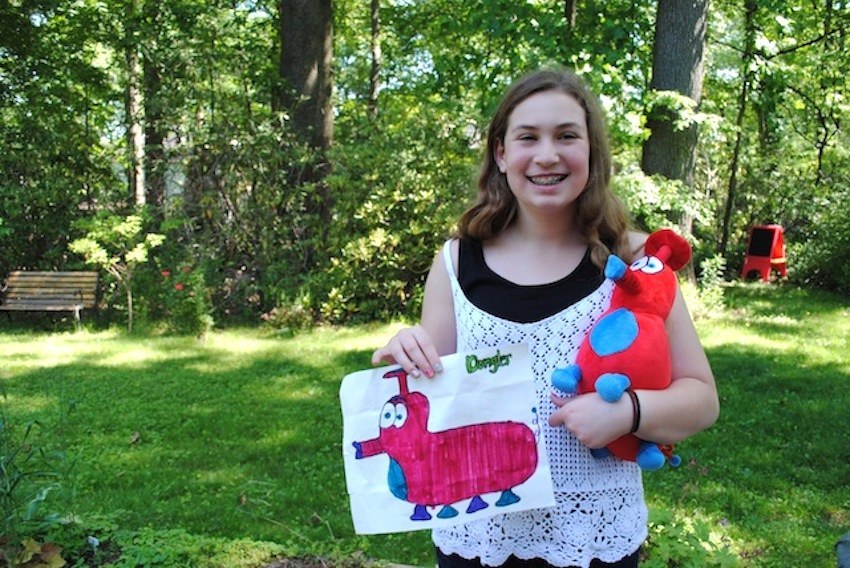 The 16-inch-tall, hypoallergenic toys are created from scratch by a team of artists, designers, cutters, and seamstresses.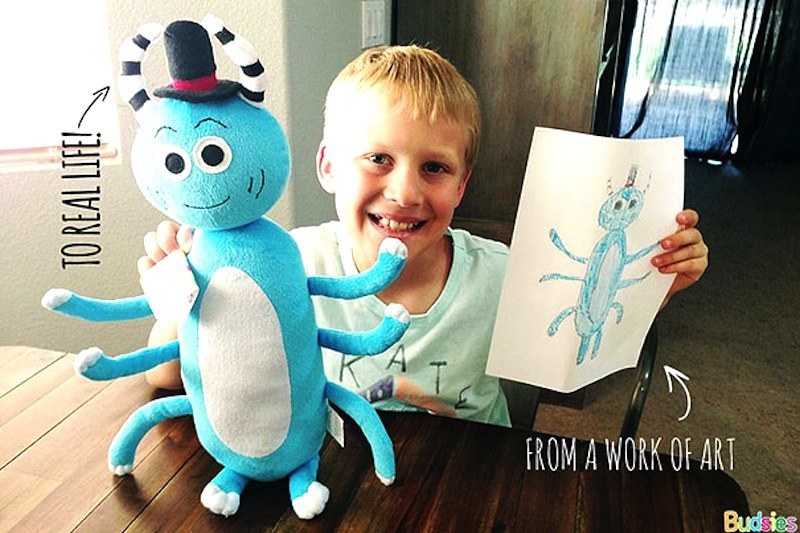 Before each toy is shipped out, it gets "poked and prodded" for safety and durability, and then held up with the original artwork to make sure it's a good match.
"Is it cute enough? If not, we scrap it and start again," Furmansky told the Miami New Times.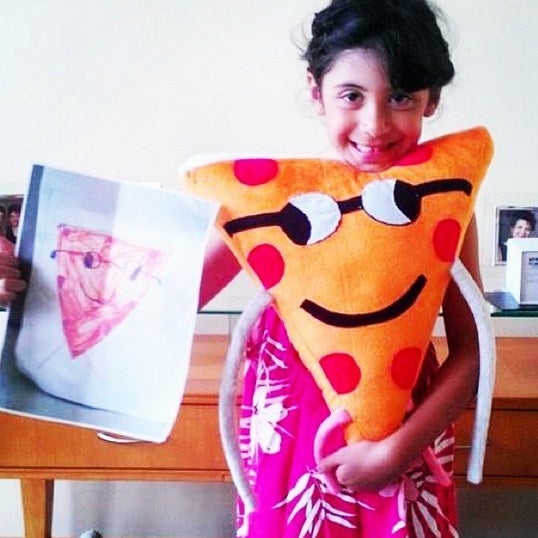 The Budsie is then shipped out with a framed version of the artwork it's based on.
But your little Picasso will have to be patient: orders currently have an eight-week turnaround.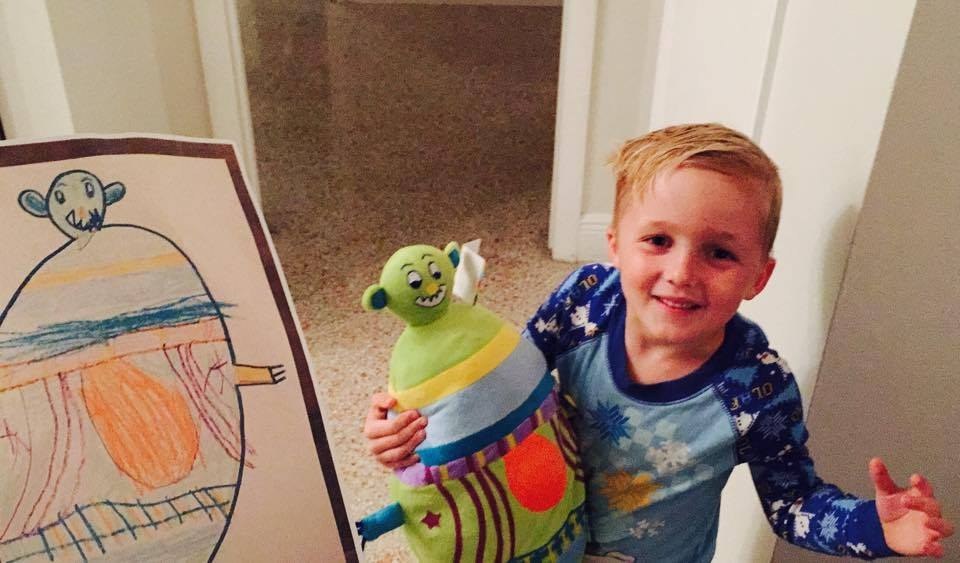 Since starting Budsies, Furmansky said his team has had "so many jaw-dropping, tearful moments" over the past year.
They've made toys for children in therapy, a replica of an army dad who was out on deployment, and even had a cancer patient make one of her mom as a superhero.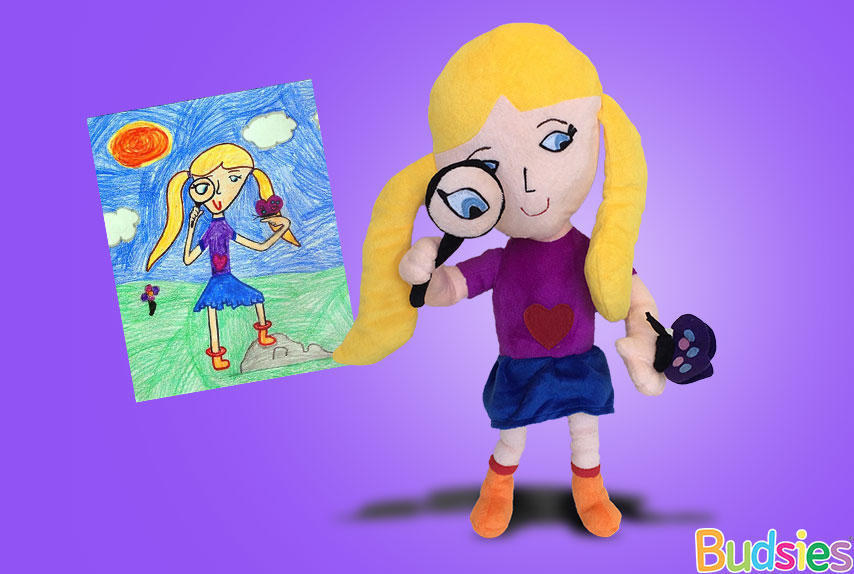 "The phone calls, the photos, and the videos I've seen of Budsies touching families' lives has made this project so very real for me," Furmansky said.