Little Dilan and his family's French bulldog puppy, Farley, were born on the same day.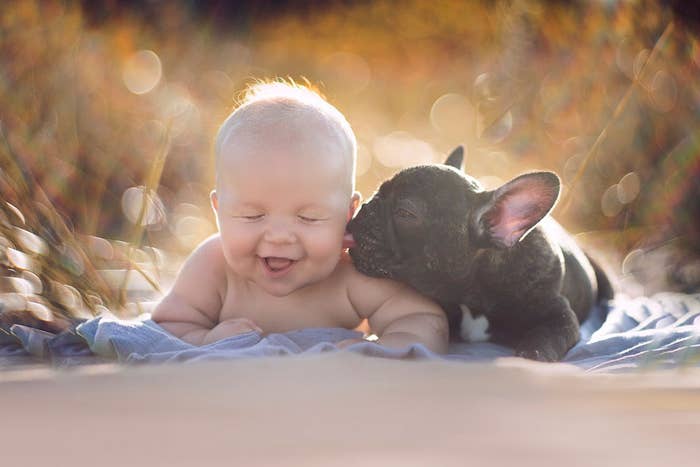 When Dilan's mom, Chicago-based photographer Ivette Ivens, saw the day Farley was born, she knew it was a sign he should become part of their family.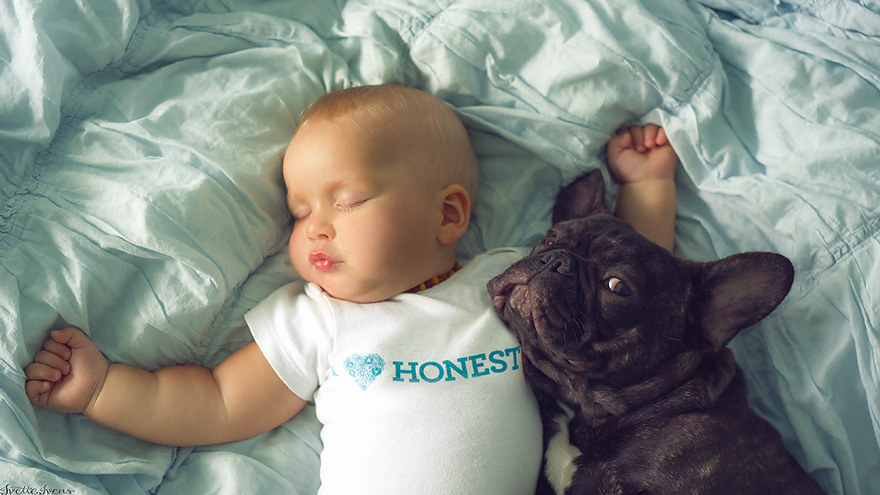 That was about five months ago. Now Farley and Dilan have become the best of friends, and Ivens has documented it in a gorgeous photo series.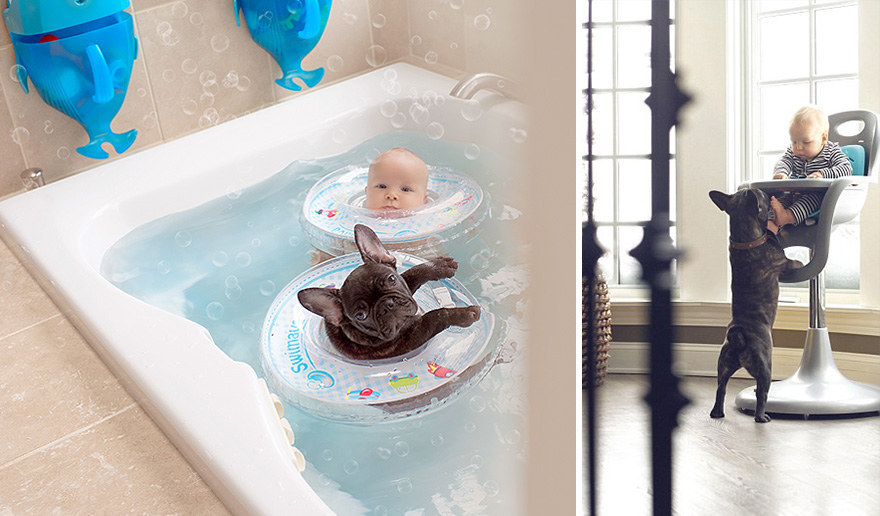 "Dilan is now old enough to know that Farley is a dog, but when they were little, it really seemed that they believed they were the same species," the 25-year-old mom told BuzzFeed News.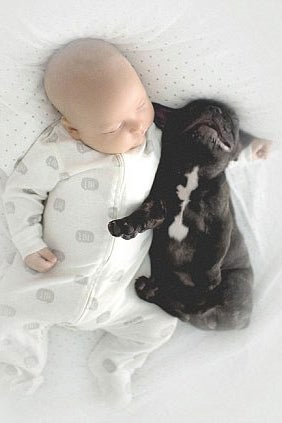 The boy and his pup have become inseparable.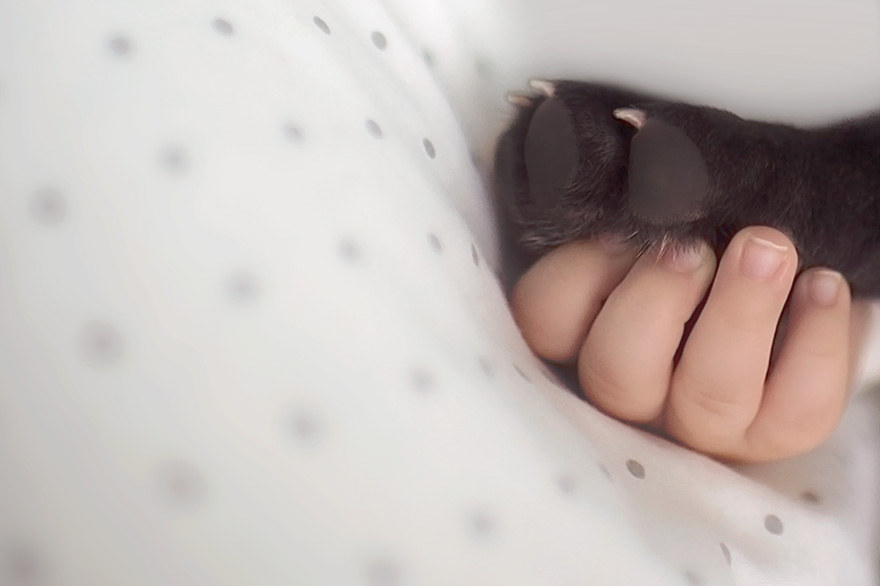 Farley's especially helpful around the house, cleaning up after Dilan's messes when he eats and licking his neck when he's crying to make him laugh.
"Together, they do all the goofy things," Ivens said. "They're never serious together."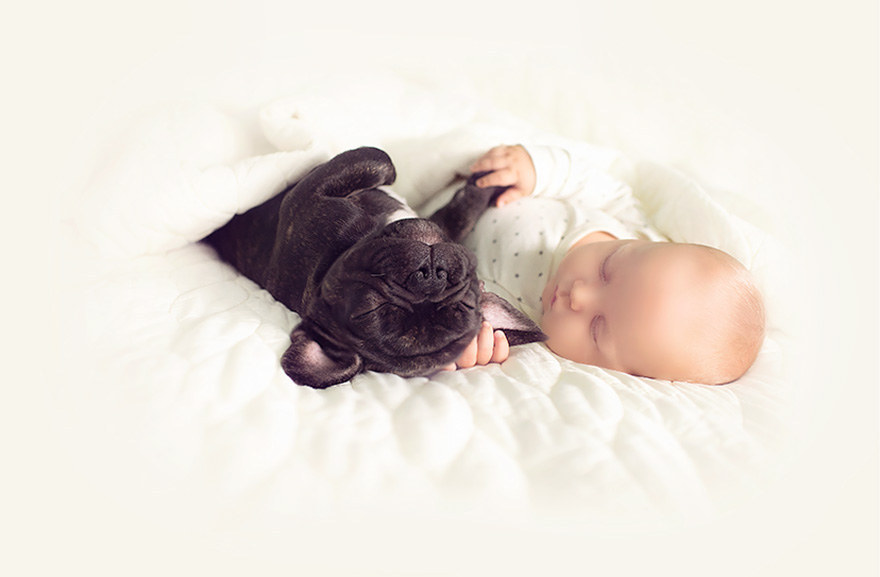 "Farley patiently plays with him and tries not to snore while they both nap," she told the Daily Mail. "It's honestly the most loving connection — pure, unconditional, irreplaceable, and inseparable."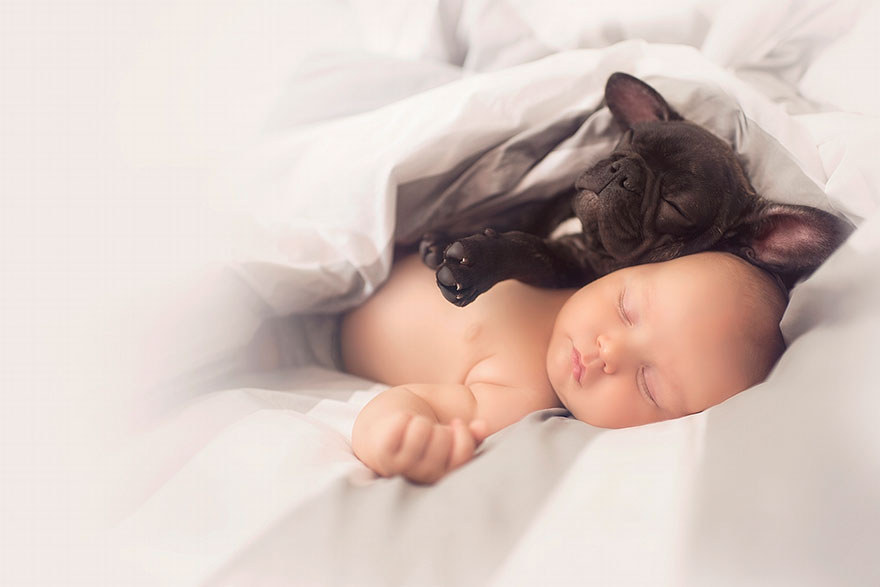 This isn't the first time Ivens' photography has gone viral: The Lithuania-born mom also made waves for her photo series "I breastfeed my toddler" and has an upcoming photography book, Breastfeeding Goddesses.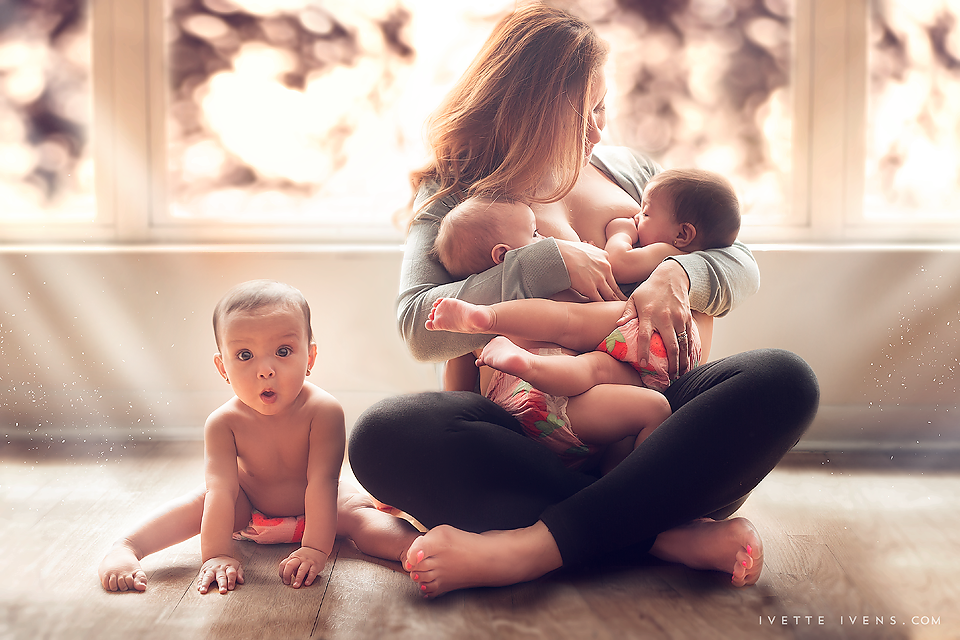 But at the moment, she's falling in love and feeling constantly inspired by the "out-of-control cuteness" of her son and his fluffy pal.
"There is never too much time spent with a best friend," she said.