Baltimore dad Keith Harris posted this heartbreaking video on his Facebook of what happened when his little girl, Viktoria, saw The Lion King for the first time.
The short clip went super viral, and was viewed more than 4 million times.
As that familiar music that launched a million sobs swells, Viktoria tries to stay strong.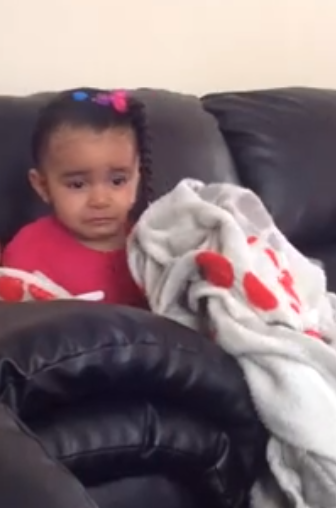 Overcome, she sniffles and wipes away a few tears.
"Pooh Bear, you sad?" her dad asks, and she shakes her head. "You OK?" She nods somberly.
Still tearful, Viktoria climbs down to sit with her dad and get a much-needed hug.
WHY DO YOU DO THIS TO US, DISNEY????
😫 😭 😫 😭 😫 😭