Taco Bell Is Testing 200 Delivery Locations And There's No Minimum Order
Your 2 a.m. just got way better.
Rejoice, lazy chalupa fans: Taco Bell is going to test a delivery service for 200 of their locations.
"Knowing that delivery is the No. 1 request from our consumers, we see a tremendous opportunity to bring the Taco Bell experience to fans where and when they want it most," Taco Bell CEO Brian Niccol said in a statement.
Delivery is currently available in Dallas, Los Angeles, the San Francisco Bay Area, and Orange County, California, but Taco Bell plans to expand the service to 6,000 locations across the U.S.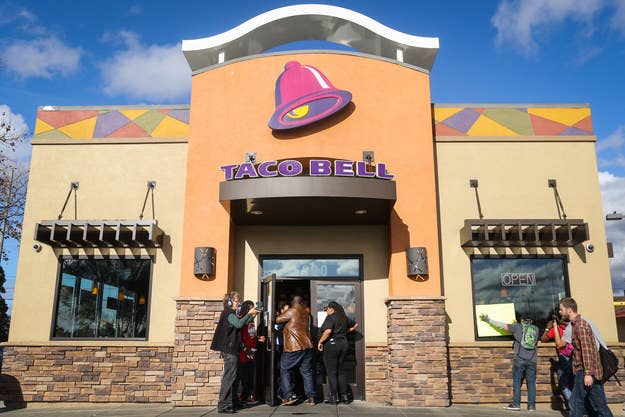 The company is using DoorDash to deliver their Mexican morsels to customers. And there's no minimum per order, though there is a $3.99 fee for each delivery.
Hopefully you won't be too hungry, though: Orders took around 38 minutes to arrive at the customer's door during the initial limited testing stage, Tressie Lieberman, vice president of innovation and on demand, told USA Today.
This isn't Taco Bell's only experiment: In Chicago, the company just opened a location that serves beer, wine, and "mixed alcohol Taco Bell freezes" in the Wicker Park neighborhood, and are opening a similarly boozy location in San Francisco.