A Krispy Kreme Branch Ended Its "KKK Wednesdays" Promotion After Complaints
It stood for "Krispy Kreme Klub."
A Krispy Kreme branch in England came under fire for advertising a promotion for "KKK Wednesdays," an abbreviation for "Krispy Kreme Klub."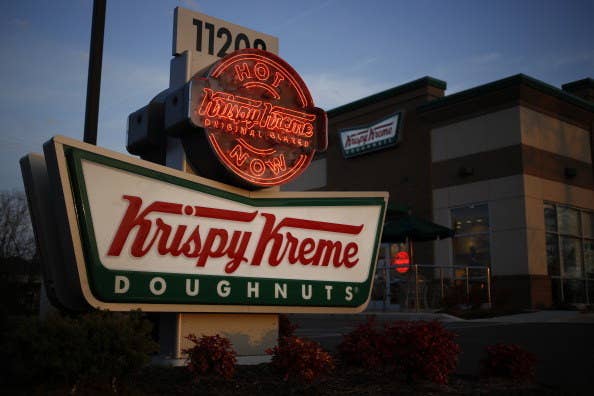 The branch had advertised the event in a post on its Facebook page, The Guardian reported.
Though the post has since been deleted, a picture of it went viral on Reddit last night, showing other activities include "colouring Tuesday" and "face painting Thursday."
"No, Krispy Kreme. Just no," the poster wrote.
After commenters pointed out that KKK is often an abbreviation for white supremacist group the Ku Klux Klan, the doughnut chain's branch canceled the promotion, which was part of a series of events for kids during a school break.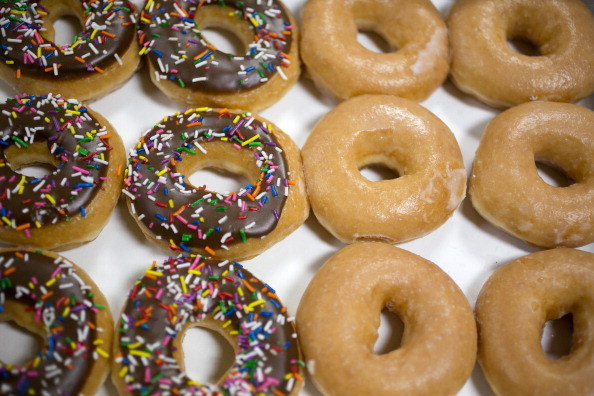 "Krispy Kreme apologises unreservedly for the inappropriate name of a customer promotion at one of our stores," a spokeswoman told The Guardian.
She added, "This promotion was never intended to cause offence. All material has been withdrawn and an internal investigation is currently underway."
KKK Wednesdays will continue under a different name, a spokeswoman told The Hull Daily Mail.
"This was sent from head office so it has been advertised at all the outlets," she said.