This Woman's Hair Tie Gave Her An Infection That Needed Emergency Surgery
She's been sharing her story on Facebook to warn people about what she's had to go through. Warning: This post contains graphic images.
A woman from Louisville, Kentucky, is trying to get the word out about the horrendous infection she contracted after wearing a glittery hair tie.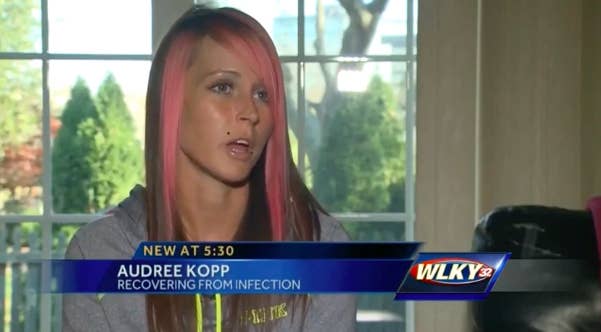 Audree Kopp wrote on Facebook that the glitter tie "rubbed a tiny scratch on my wrist, and the bacteria from the tie jumped in...causing a life threatening bacterial infection."
"I've always used hair ties," she told BuzzFeed News. "The one that caused this was only two days old."
When she first noticed the lump on her wrist, Kopp visited the doctor, who gave her antibiotics and "said it was no big deal," she told BuzzFeed News.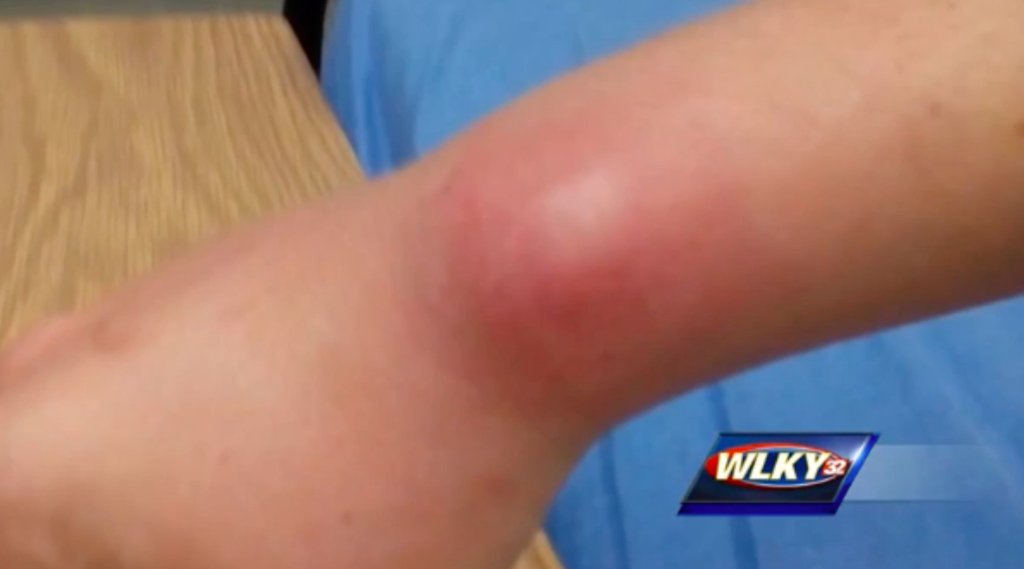 But those didn't seem to help, and when she woke up the next day, the lump was much bigger. It became so painful Kopp went to the ER, where she was rushed to another hospital and into emergency surgery.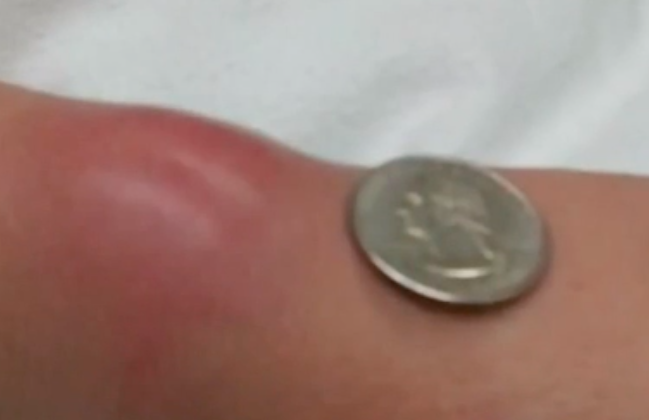 Doctors found her arm had been infected with three different types of bacteria, and that she narrowly avoided sepsis, or blood poisoning.
"I didn't believe it at first, I thought that it was a spider bite or something else, not from wearing a hair tie," Kopp told WLKY.
She ended up being in the hospital for days, Kopp told BuzzFeed News.
"The surgeon said he didn't know how it wasn't in my bone and tendon," she added.
Dr. Amit Gupta, who was part of the medical team that attended to the young mom, warned of the dangers that hair ties can cause.
"Be careful, you can't put all these hair ties around wrists, they can cause problems with the skin, with infections," he said.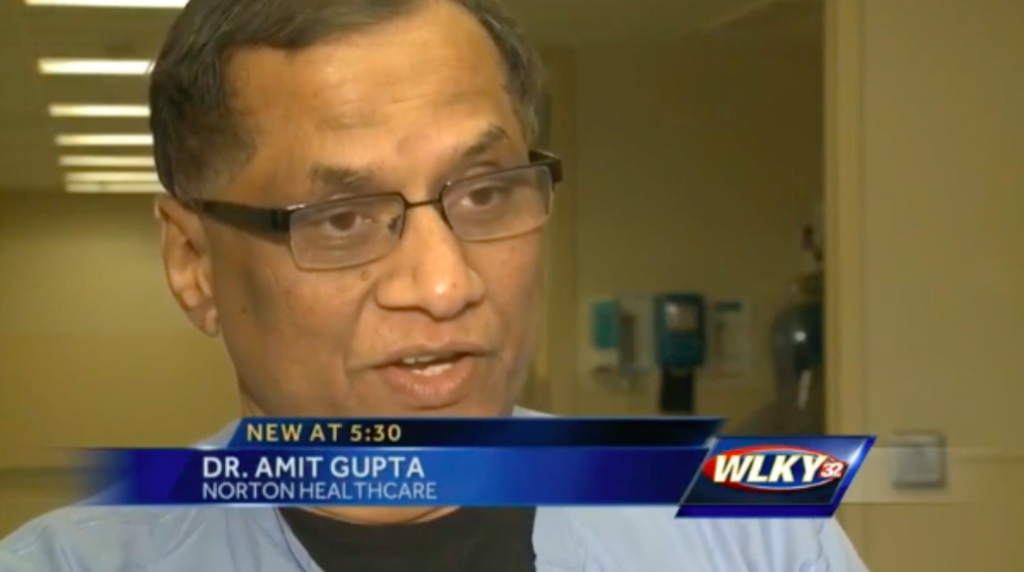 Kopp added on Facebook: "The doctor advised if you DO want to wear hair ties on your wrist...make sure they're the plastic no slip ones I posted. and make sure when washing your hands...u go up your wrist and wash the tie."
"Please share this," she said, "because I'm pretty sure about 90% of us females don't think twice about keeping hair ties on our wrists."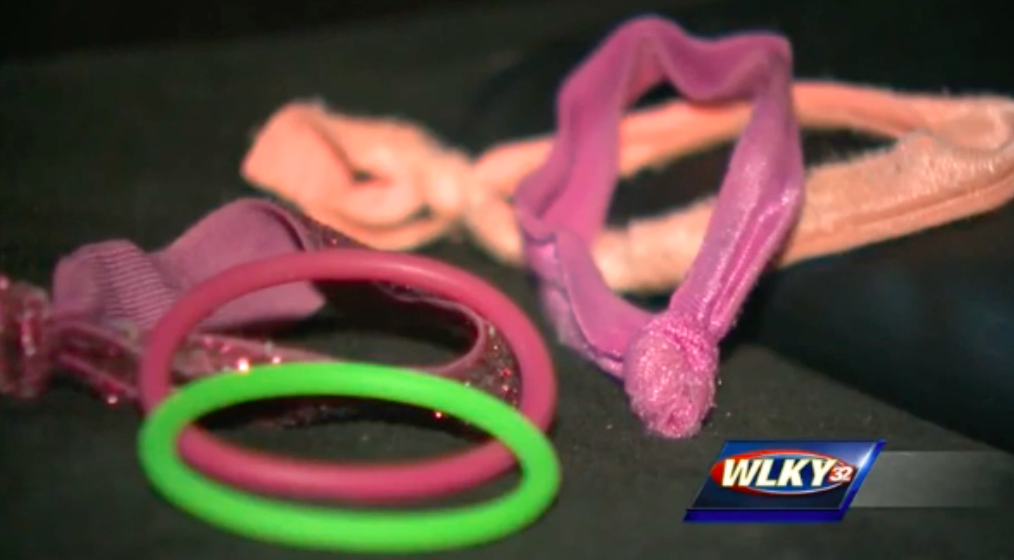 BuzzFeed News has reached out to Kopp for comment.