During the Oscars, DiGiorno Pizza's Twitter account was partaking in its usual topical tweeting when they said something a little uncomfortable during Lady Gaga's homage to The Sound of Music:
In The Sound of Music, which takes place in 1938, the characters have to escape from the Nazis, who infamously disposed of millions of people by burning them in crematoriums.
Essentially, giant ovens.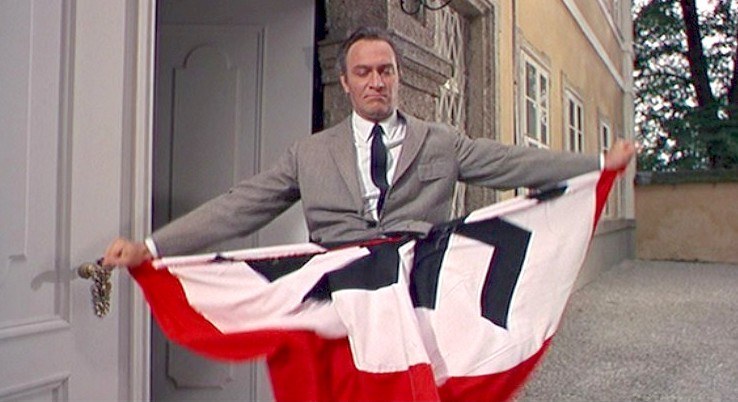 So people found the tweet, now deleted, a bit insensitive.
This isn't the first time DiGiorno's Twitter account has overlooked an important detail and sent off a tweet that people found offensive — last fall, they used a domestic violence hashtag borne out of the Ray Rice controversy.
"#WhyIStayed You had pizza," they wrote.
Better luck next event, DiGiorno.
DiGiorno did not immediately respond to a request for comment.