This 4-Year-Old Girl Is So Obsessed With CVS She Had A CVS-Themed Birthday Party
No one loves the pharmacy as much as Iris Gill.
This is Iris, a little girl from Fayetteville, Arkansas, with a whole lot of love for one pharmacy in particular: CVS.
Iris really, really, really loves CVS. Her mom, Sarah Fortune Gill, has documented her kid's passion on her blog and Instagram.
"Ultimately she loves CVS because she knows it to be a dreamland of snacks, chocolate milks, and toys," Gill told BuzzFeed.
She added, "I'm more of a Target girl myself, so Iris is CVS loyal all on her own."
So naturally, when Gill asked Iris what kind of party theme she wanted for her fourth birthday, the choice was easy. (CVS!)
"I didn't quite think she was serious at first," Gill told BuzzFeed, "so I asked her a few more times and, turns out, she was set on it."
Gill quickly got to work on Iris's dream party, but it wasn't so easy figuring out exactly how to throw a CVS-themed party.
"Once I realized Iris was for real, I started to get creative with it as much as I could, which was tough because there literally was nothing to google or search on Pinterest," she said.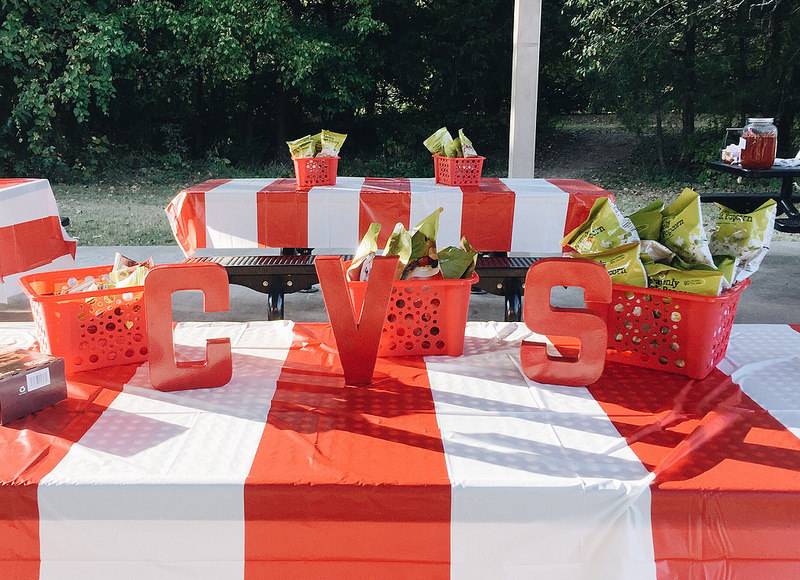 She still managed to do a pretty excellent job pulling it all together.
All of the decorations were red and white and pharmacy-themed, with CVS (cranberry vodka splash) refreshments for the adults.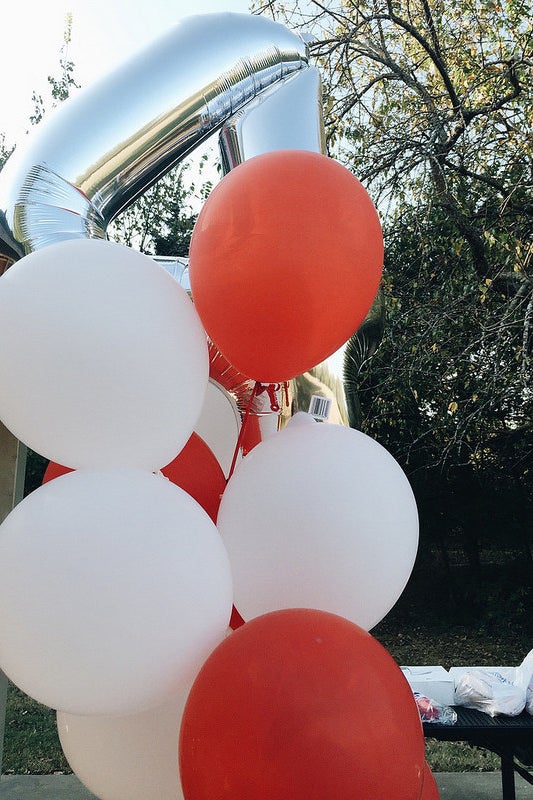 Of course, there was a CVS-themed cake.
And goody bags for kids were filled with CVS staples like bandages and Chapstick.
No word on whether everyone got mile-long coupon receipts.
While the grown-ups were given their own special treats.
Tic Tacs!
And when CVS headquarters heard about the party, they sent over some treats to celebrate.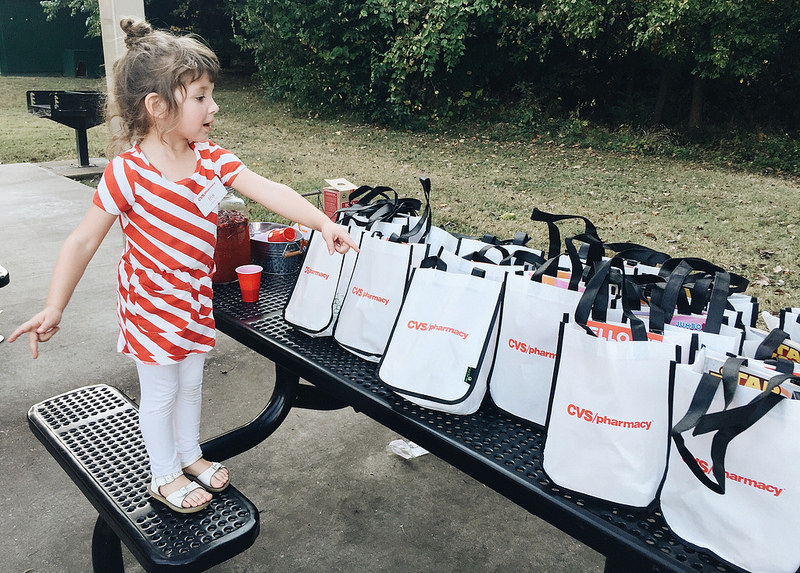 Gill's favorite part was that their local store even posted a birthday message for Iris.
"One day it won't be so simple to make her happy," Gill wrote, "so for now I take her to CVS when we have a few extra minutes to spare and try my best to make her birthday party special, as tricky as it may be."