A group of 13- and 14-year-old students just developed a "smart" condom that glows in different colors if it detects a sexually transmitted infection (STI).
Creators Muaz Nawaz, Daanyaal Ali, and Chirag Shah, from London's Isaac Newton Academy, wanted to "make detecting harmful STIs safer than ever before" without invasive testing.
Their invention, cleverly named the S.T.EYE, nabbed them the top health innovation prize at the city's TeenTech Awards, which are intended to promote science, engineering, and technology in schools. At the competition, groups of kids ranging in age from 11 to 16 attempt to create "technology to make life better, simpler or easier."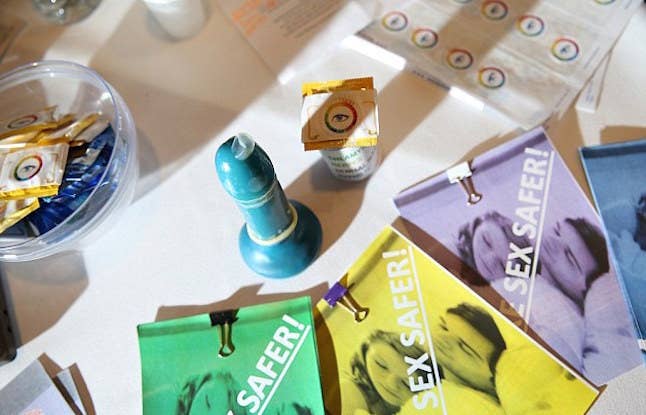 The condom uses a built-in indicator that changes to a different color depending on the bacteria or infection it detects. The students said it may glow green for chlamydia, yellow for herpes, purple for human papillomavirus, or blue for syphilis.
Molecules in the condom attach to the bacteria of common STIs, causing the contraception to fluoresce in low light.
"We wanted to make something that make detecting harmful STIs safer than ever before, so that people can take immediate action in the privacy of their own homes without the invasive procedures at the doctors," 14-year-old Ali said. "We've made sure we're able to give peace of mind to users and make sure people can be even more responsible than ever before."
Other top entries included a hair clip with Wi-Fi that changes color based on your outfit, and sneakers that can charge electronics.
The boys' prize is £1,000 and a trip to Buckingham Palace, where they will be presented with their award.
It's important to note the colorful condoms are still in the conceptual stage, with a spokesperson for TeenTech telling the Daily Dot they're "very much a concept and... not a finalized design."