In honor of Halloween, Burger King has finally brought its black-bunned Whopper to the United States, calling it the Halloween Whopper.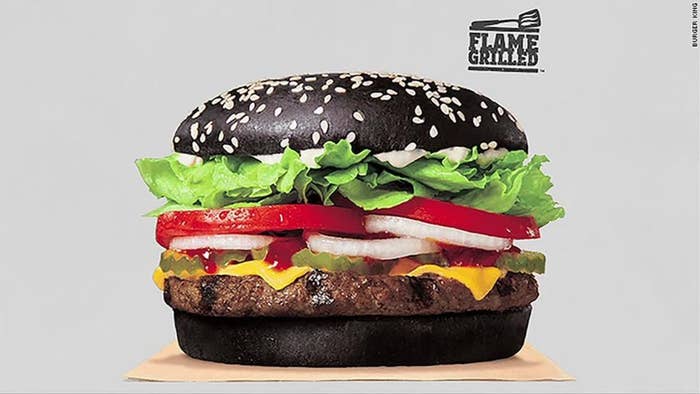 Somewhat surprisingly, Burger King patrons have said the burger actually looks pretty close to the ads for it.
But more surprisingly, the burger seems to come out the other end a bit of a different color.
Quite a lot of people have experienced green poop after eating the burgers!
It's apparently QUITE green.
There's even a #GreenPoop hashtag!!!
So if you're going to venture to Burger King for their Halloween burger...maybe proceed with caution.
BuzzFeed has reached out to Burger King for comment about the Whopper's strangely colorful side effect.