Thanks to a story on the website Daily Buzz Live, gullible burger lovers across the world have been tricked into believing that McDonald's is getting rid of their Big Mac, apple pies, and large sizes.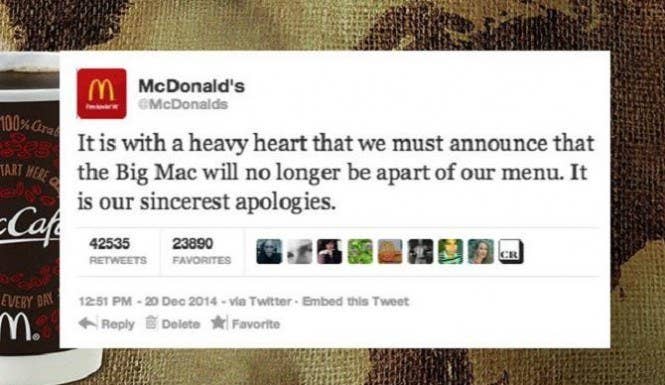 The tricky thing is that Daily Buzz Live features both real news stories AND a few that are satire, so it's not super surprising that people fell for the news.
"With McDonald's profits tanking over the recent months, the company has had to make some tough decisions to find adequate solutions for their financial distress by shrinking menu sizes," reads the story, which is labeled under the categories "controversial" and "news" but not satire.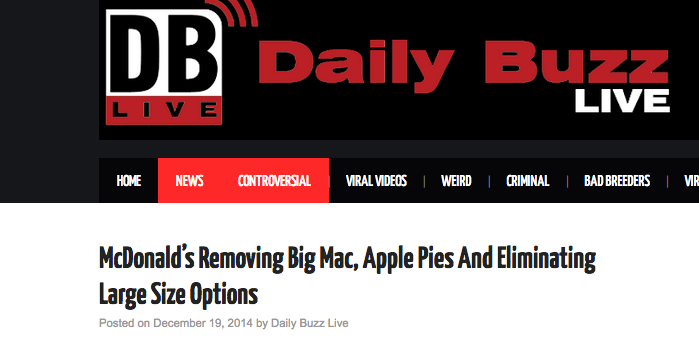 After the story was published on Friday, it went viral online, getting more than 8,500 shares on Facebook and making plenty of Big Mac eaters despondent.
But McDonald's has confirmed the story is just a farce on their Twitter account, and has spent much of the last few days telling people as much.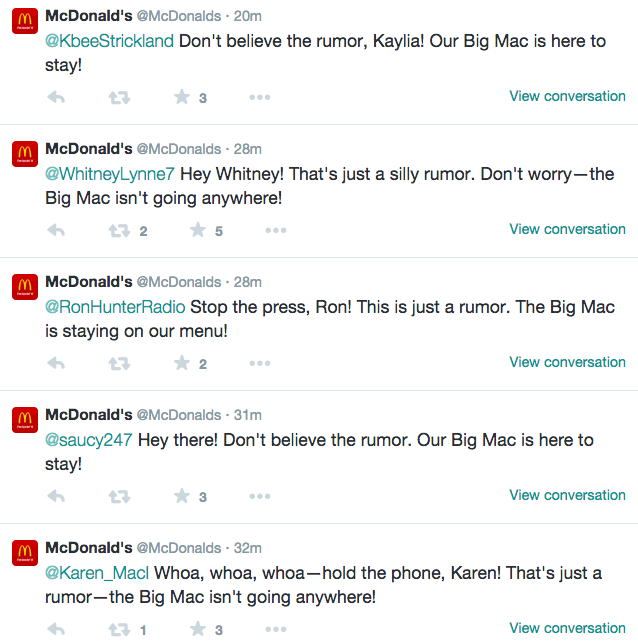 Rest easy, fast food fiends.