1.

How do you take your chicken?

2.

What's your favorite color?

Via fineartphotoblog.com

3.

What's your happy hour order?

4.

What's your non-chef spirit animal?

scrapetv.com

petsintouch.com

seaotters.com

eclectech.co.uk

wallsdl.com

5.

Which is your must-have kitchen gadget?

frommykitchen.net

uncrate.com

bedbathandbeyond.com

junktrades.blogspot.com

amazon.com

acebarneshardware.com

6.

What will you name your firstborn child?

whattoexpect.com

bravotv.com

harrypotter.wikia.com

Flickr: 12060024@N05

7.

If you had to eat 16 tons of one of these ingredients, which would it be?

news.ucdavis.edu

moderndaymoms.com

countryliving.com

8.

Who did you hang out with in high school?

hellogiggles.com

tvguide.com

thechive.com

monroecc.edu

afterelton.com

fanpop.com

9.

How would you dress up your pet hedgehog?

buzzfeed.com

hedgehogcentral.com

photos.hamorhollow.com!i=683452279&k=vQtnV

buzzfeed.com

buzzfeed.com

10.

Who do you most deeply identify with?

tumblr.com

btvsonline.com

thefrisky.com

11.

Which dessert speaks to your soul?

Krispy Kreme Bread Pudding

Watermelon Slices With Lime-Honey Syrup

12.

Which is the coolest letter of the alphabet?

13.

How do you feel right now?

rw-designer.com

dreamstime.com

thefrisky.com
Which Food Network Chef Is Your Spirit Animal?
You're obsessed with SPEED. If it takes longer than 30 minutes to cook, you might as well just throw it out and start again. If the bus goes below 55 mph, it will EXPLODE. You use a lot of conditioner in your hair, which shows that you take life seriously, but in a FUN way. You're most compatible with Guy Fieri and Sandra Lee. Watch out for Alton Brown.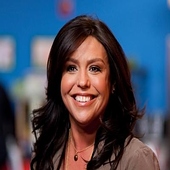 You understand what a bro wants, and what a bro needs. You were born and raised in Flavor Town, and that's where you'll die at the age of 49 from a triple-chili-cheeseburger-induced heart attack. In your spare time, you enjoy restoring vintage ATV's and maintaining the texture of your hair spikes. You're most compatible with Rachael Ray and Bobby Flay. Watch out for Sandra Lee.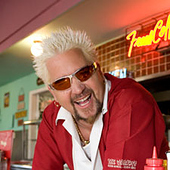 You're a gentleman and a scholar, which means you know how to rock a bowtie when it feels right. If anyone tells you you're doing something wrong, you can always win the argument by staring deep into their eyes and yelling "SCIENCE!!!" You're most compatible with Bobby Flay and Paula Deen. Watch out for Rachael Ray.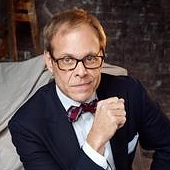 You're a crusader, working tirelessly to defend the common man and his right to celebrate Kwanzaa. You believe in the power of edible glitter. You're focused on maintaing a svelte physique through tireless training in the ancient martial art of Zumba. You're most compatible with Paula Deen and Rachael Ray. Watch out for Guy Fieri.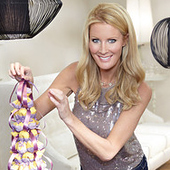 Secretly wish you were from Mexico. Often get stuck in the friend zone but you have a really good attitude about it. You maintain an aura of mystery at all costs. You're most compatible with Alton Brown and Guy Fieri. Watch out for Paula Deen.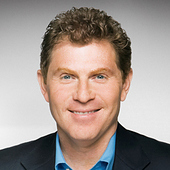 You don't believe in traditional medicine, preferring to practice homeopathic doughnut therapy. Categorically refuse to use any pronouns except "y'all." You keep your friends close and your enemies pretty far away. Most compatible with Sandra Lee and Alton Brown. Watch out for Bobby Flay.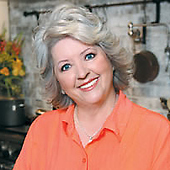 You won't be tamed.