Waffles! They're important!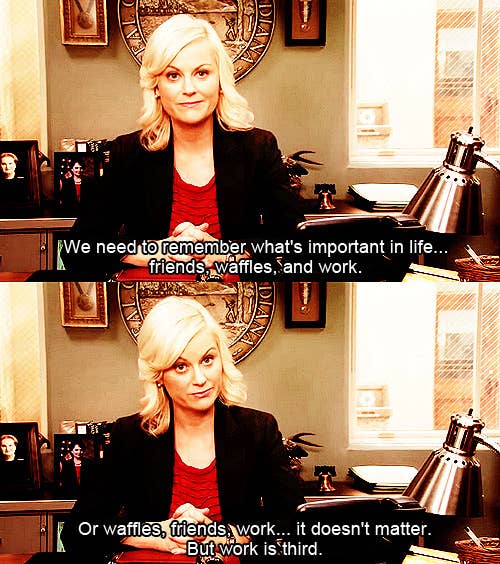 And they're delicious.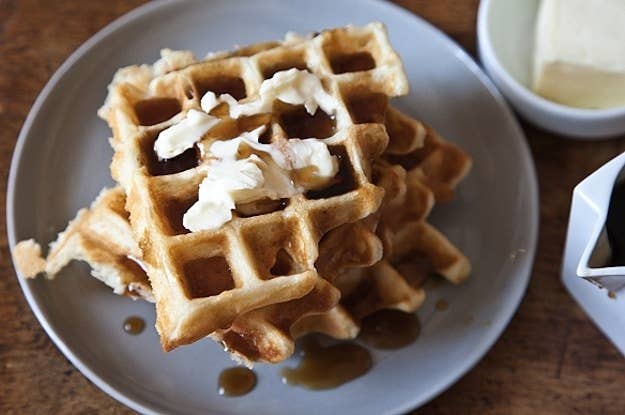 But WAIT.
Let's be honest with ourselves. Isn't a plain old waffle with syrup, no matter how insanely great, a little, oh, tired? A little played out?
Wouldn't you like your waffles to aspire to the NEXT LEVEL of achievement in waffle innovation? Well, look no further. The waffles of the future are HERE, NOW.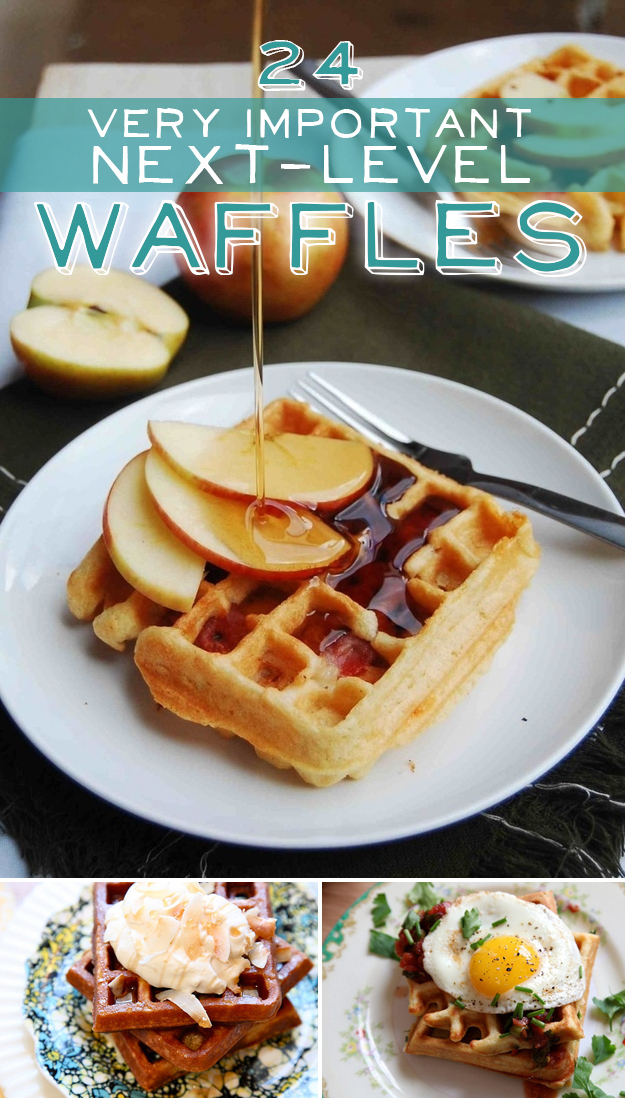 You can eat them for breakfast or brunch:
1.
Cornmeal and Chive Waffles with Salsa and Eggs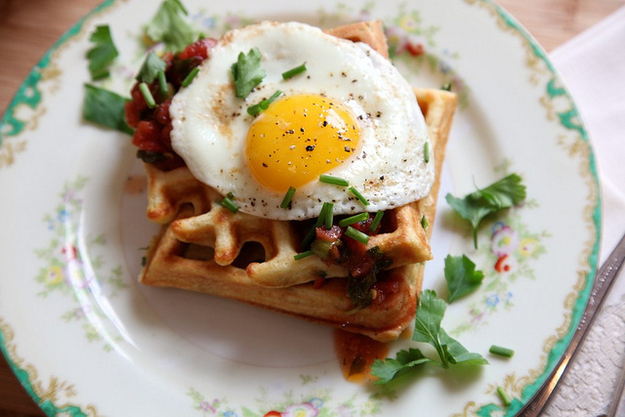 2.
Peanut Butter and Banana Waffles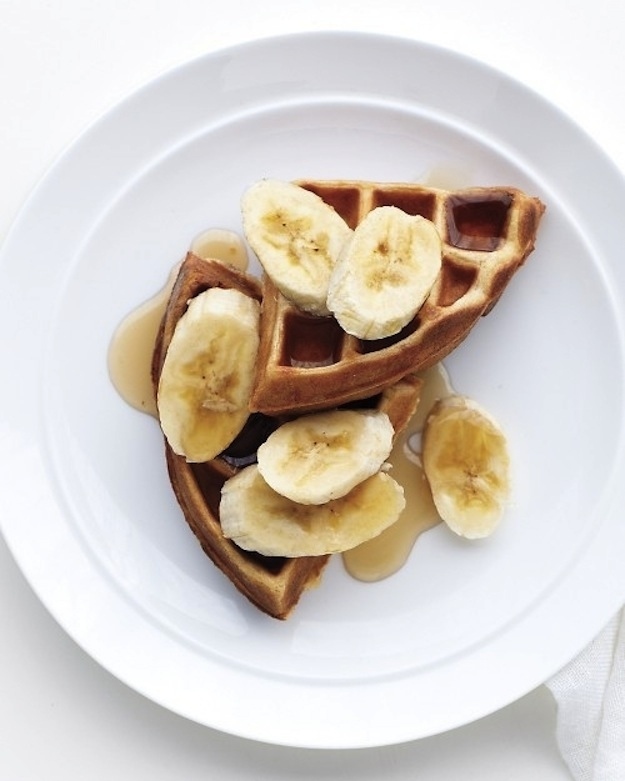 3.
Bacon Waffles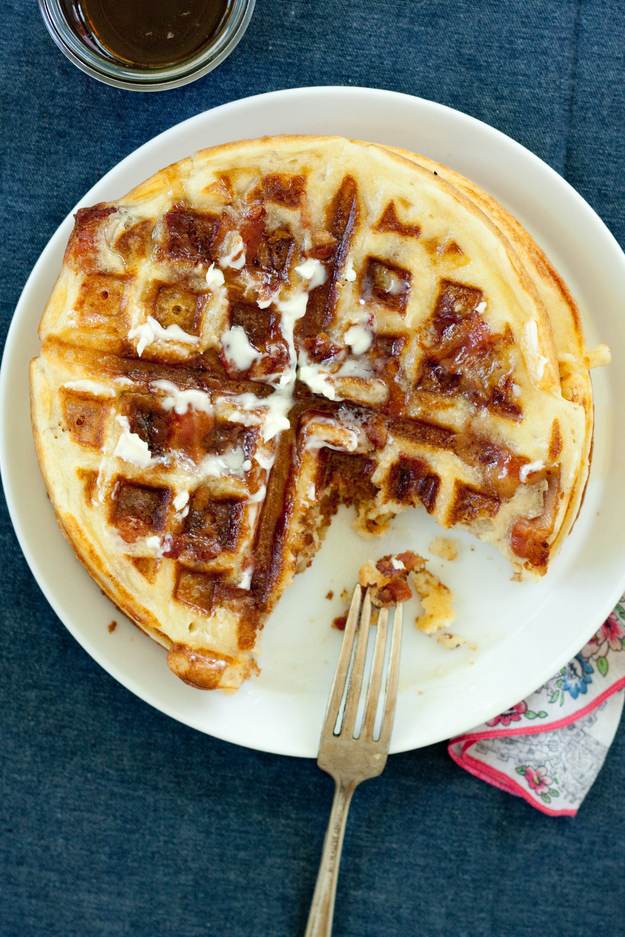 4.
Cornmeal Lemon Ricotta Waffles with Strawberry Rhubarb Compote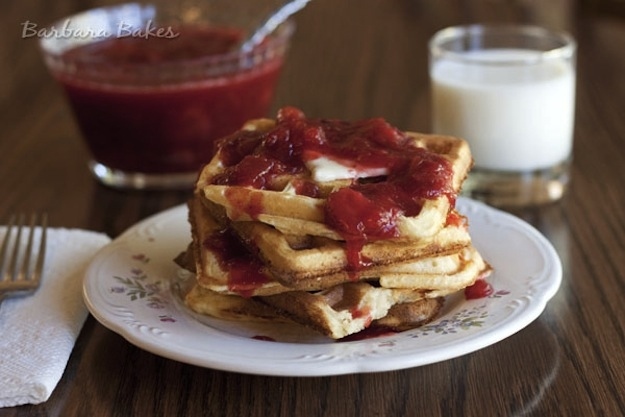 5.
Cheese and Herb Waffles Florentine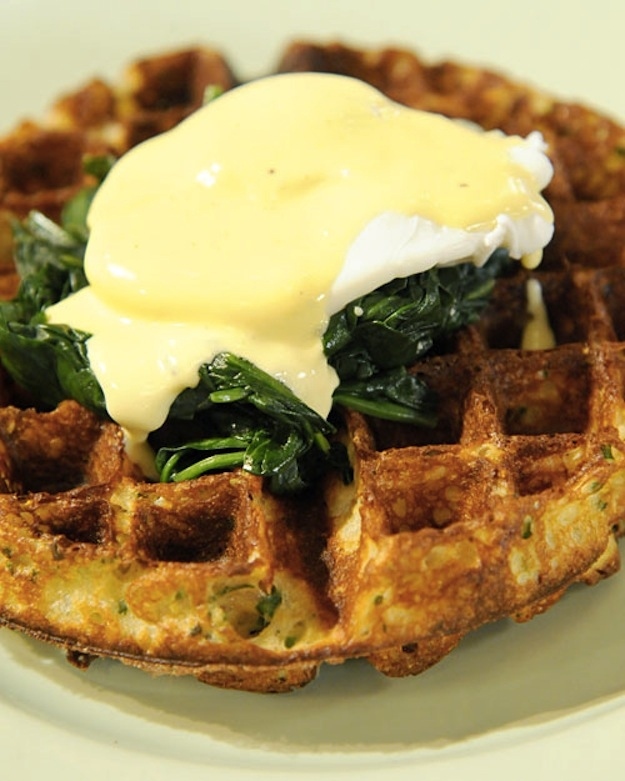 6.
Toasted Coconut Waffles with Maple Cream (Gluten-Free)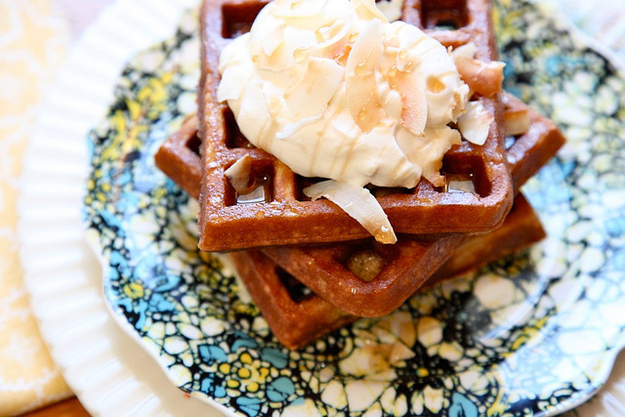 7.
Apple, Cheddar, and Prosciutto Waffles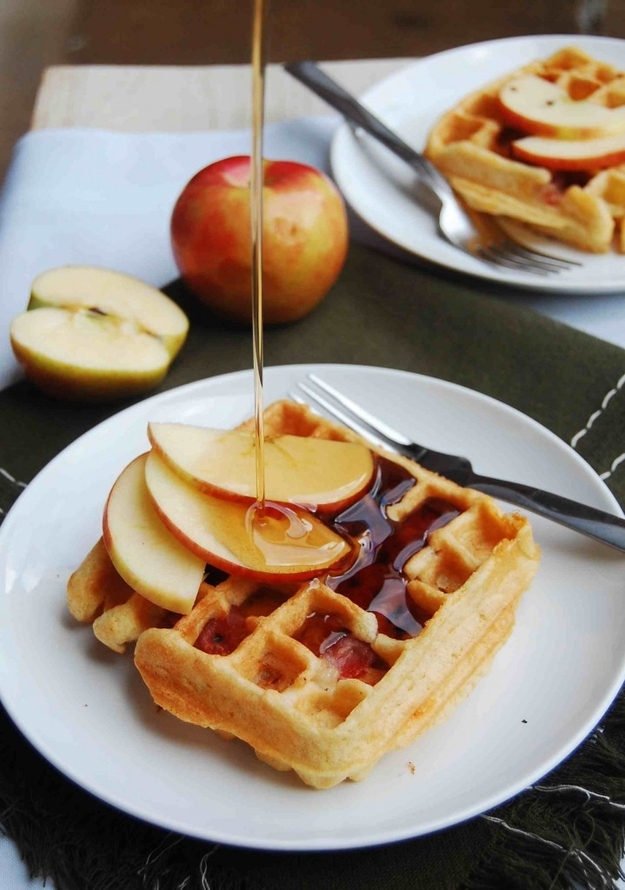 8.
Champagne Waffles with Chocolate Butter and Blood Orange Syrup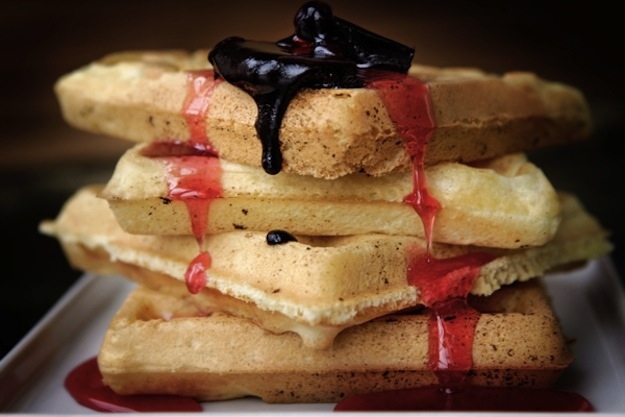 9.
Chicken and Biscuit Waffles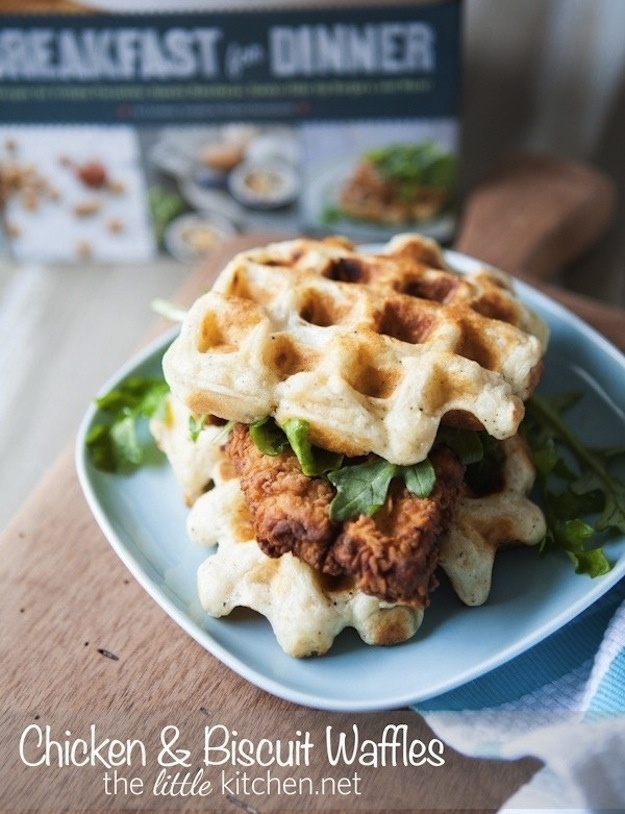 10.
Cinnamon Roll Waffles with Cream Cheese "Syrup"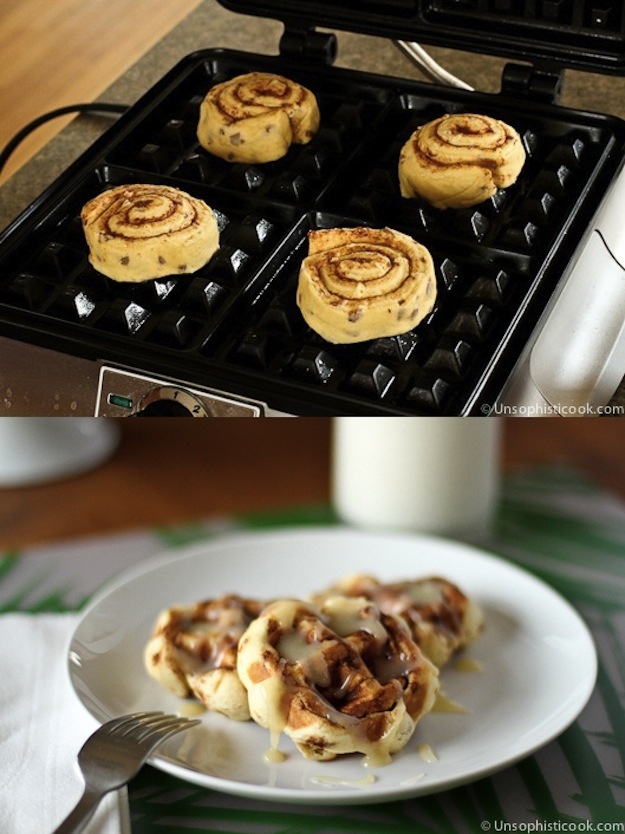 11.
Waffle BLTs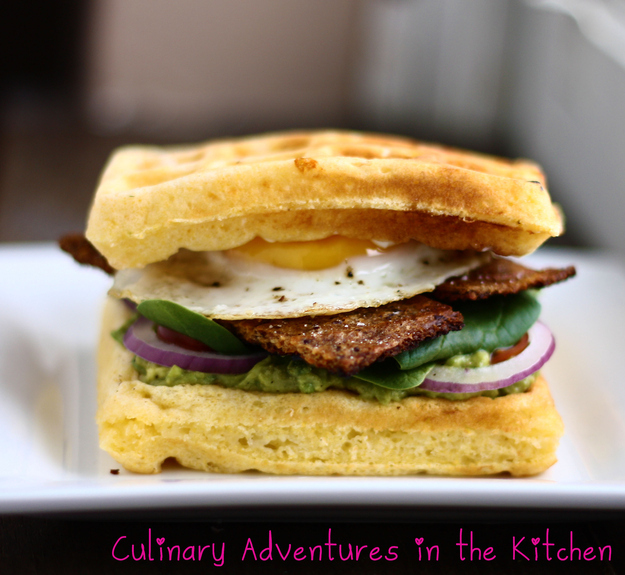 12.
Ham and Cheese Waffles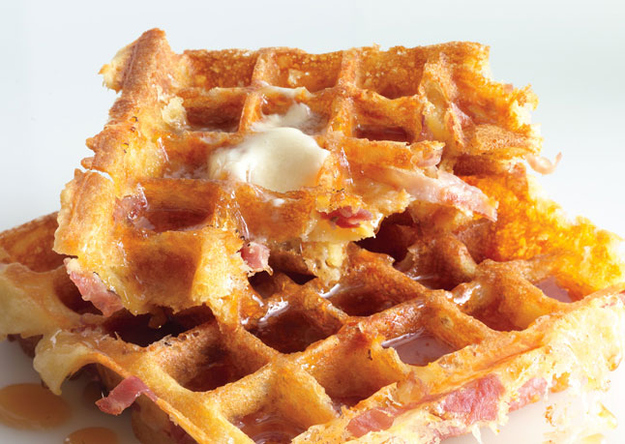 13.
Cornmeal Waffles with Apples and Prosciutto (Gluten-Free)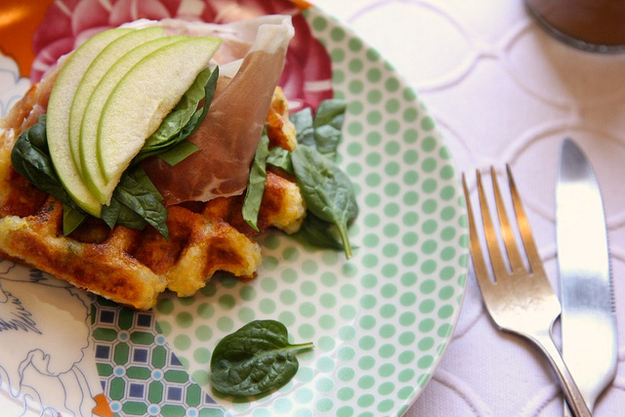 14.
Chili Cheese Cornbread Waffles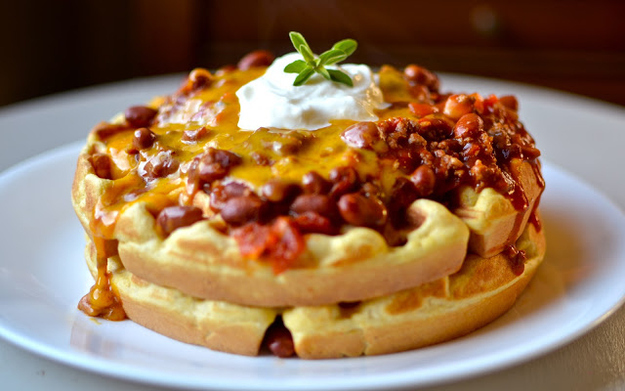 15.
Herb Waffles with Sausage, Peppers, and Fried Egg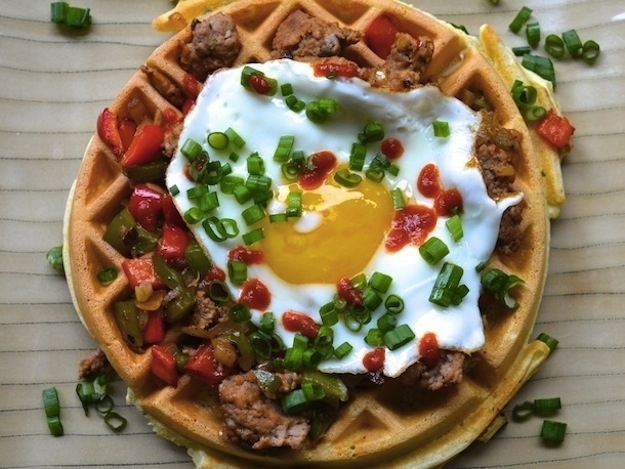 16.
Chana Masala Waffles with Samosa Potatoes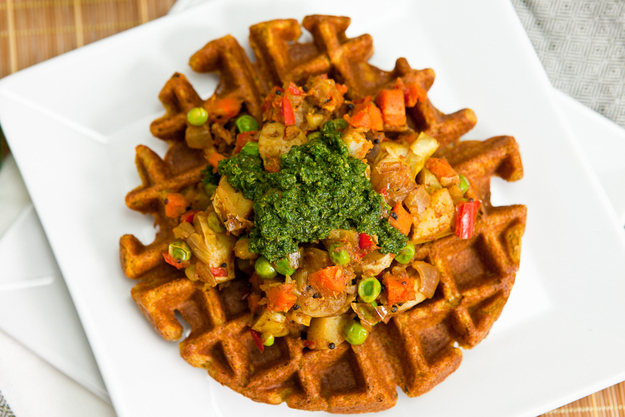 But ESPECIALLY for dessert:
17.
Brownie Waffles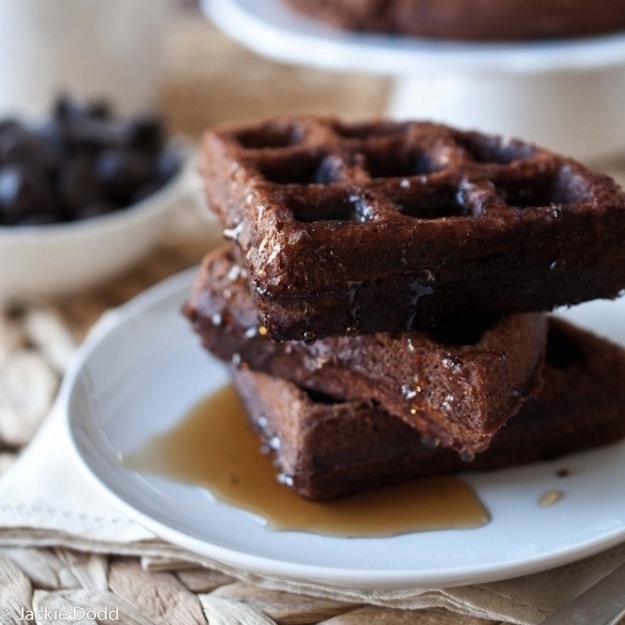 18.
Carrot Cake Waffles with Cinnamon Maple Cream Cheese Spread (Vegan)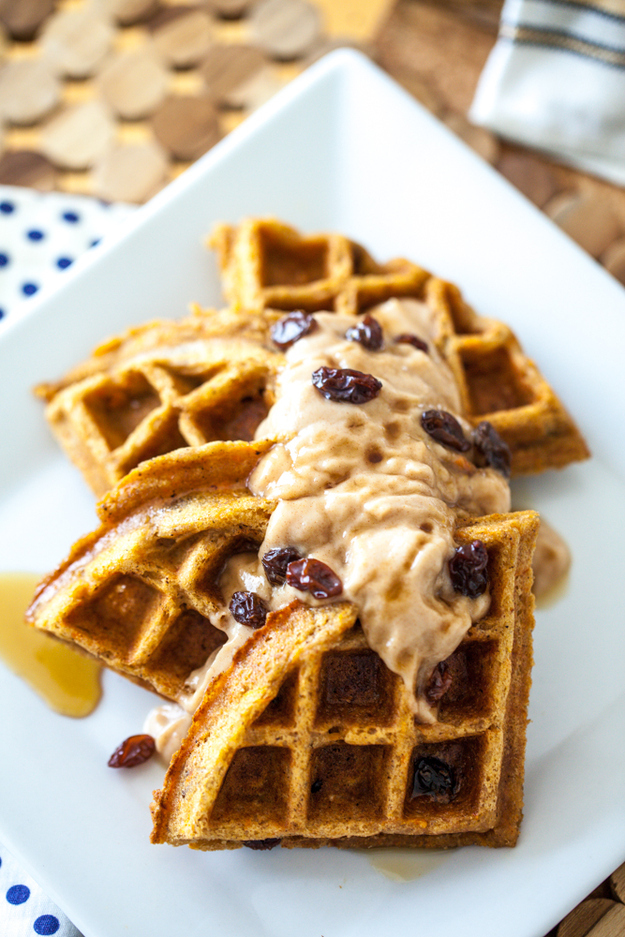 19.
Funfetti Waffles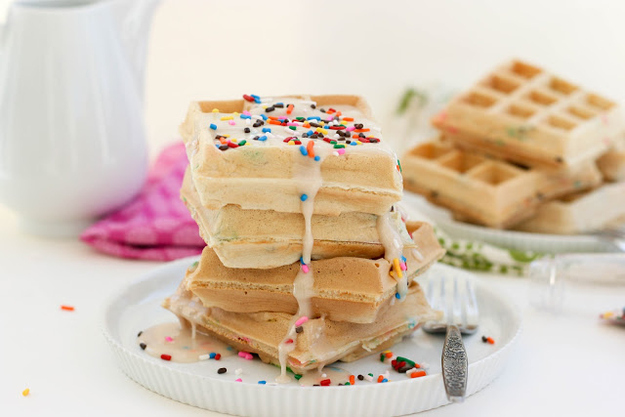 20.
Peanut Butter Cup Chocolate Waffles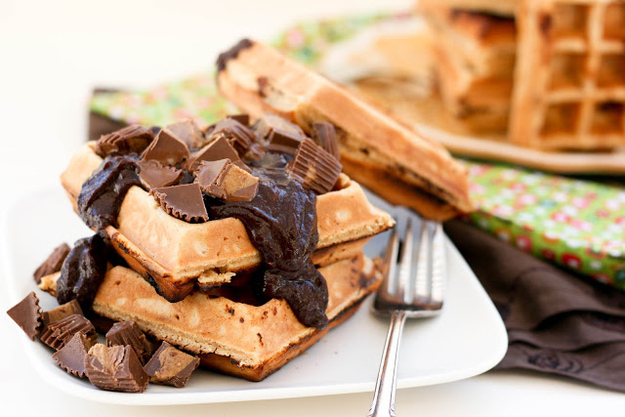 21.
Red Velvet Waffles with Cream Cheese Syrup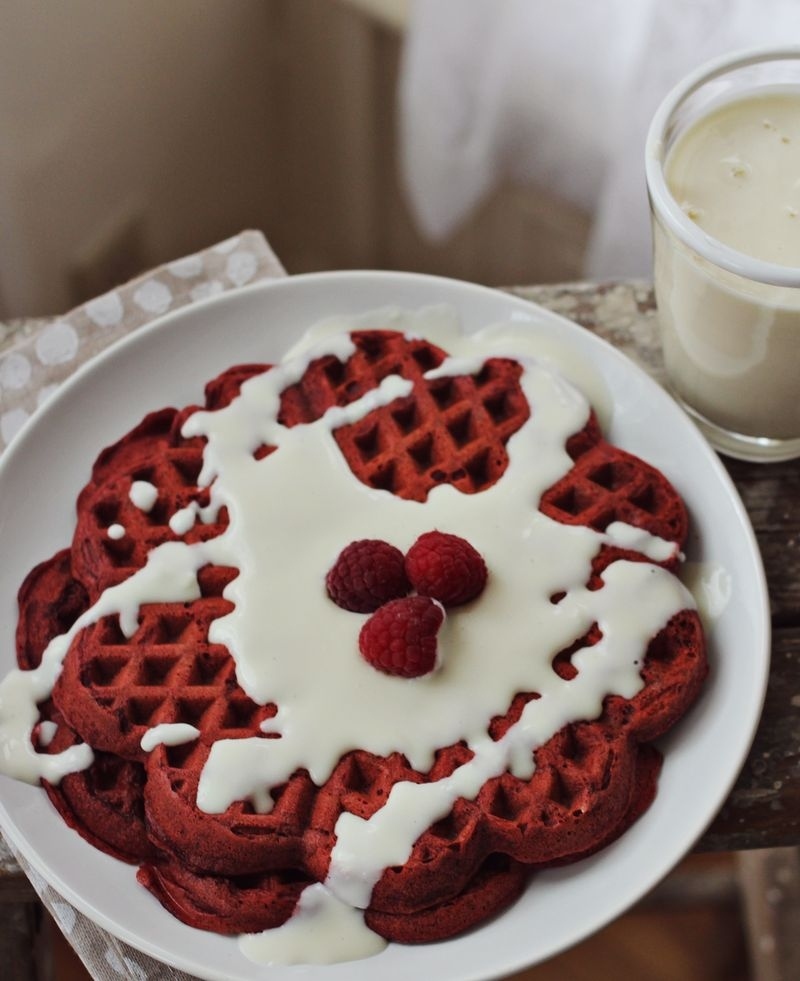 22.
Belgian Chocolate Ice Cream Sundae Waffles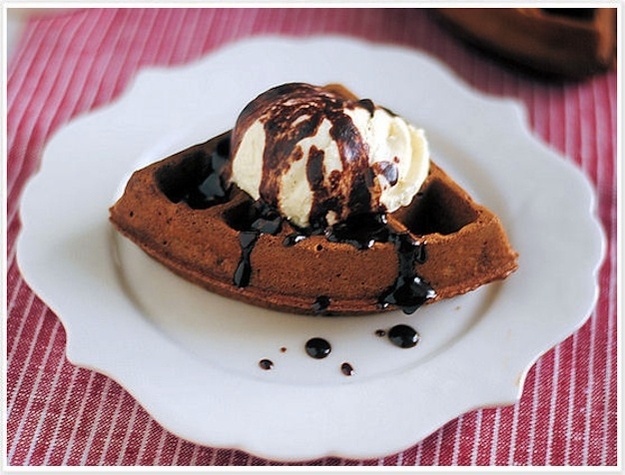 23.
Lemon Meringue Pie Stuffed Waffles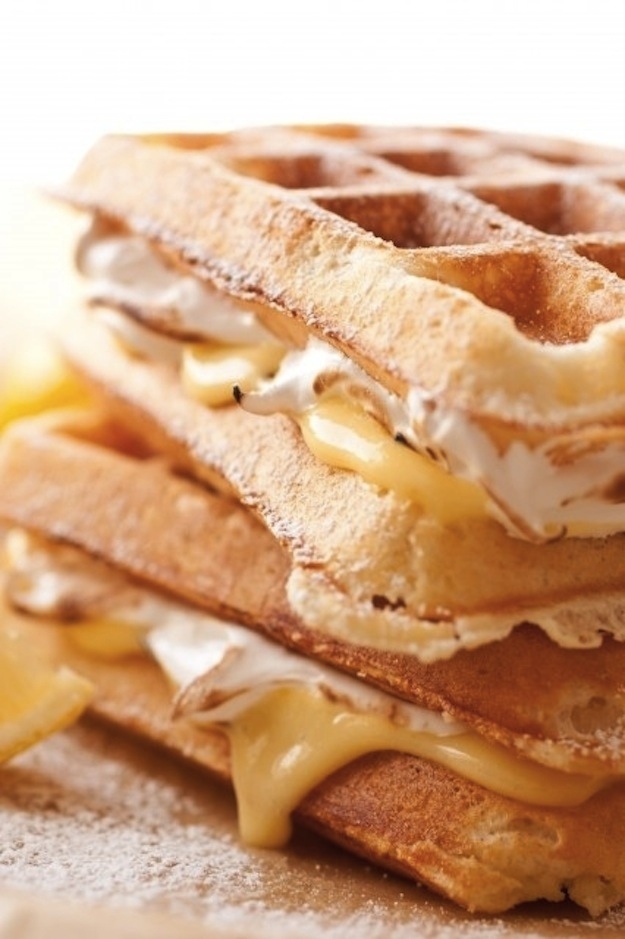 24.
Blackberry Cobbler Waffles