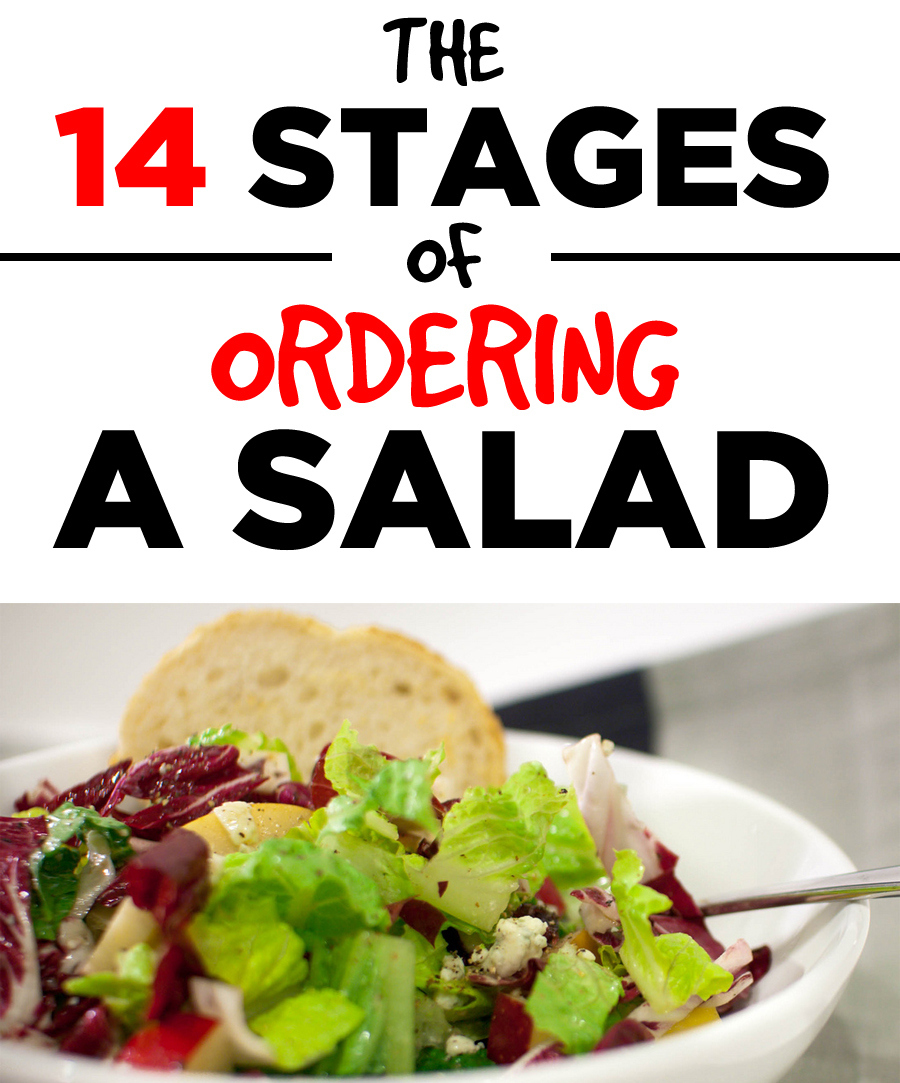 Everyone always acts like they just looooove getting salad for lunch. "What a light and satisfying meal!" they say. Guess what that is: A BIG STINKY PILE OF LIES. The process of ordering and eating a salad is in fact an ordeal fraught with trauma from start to finish, and something no human should have to endure.
If you choose to walk this path regardless, don't go in blind. Here's what to expect: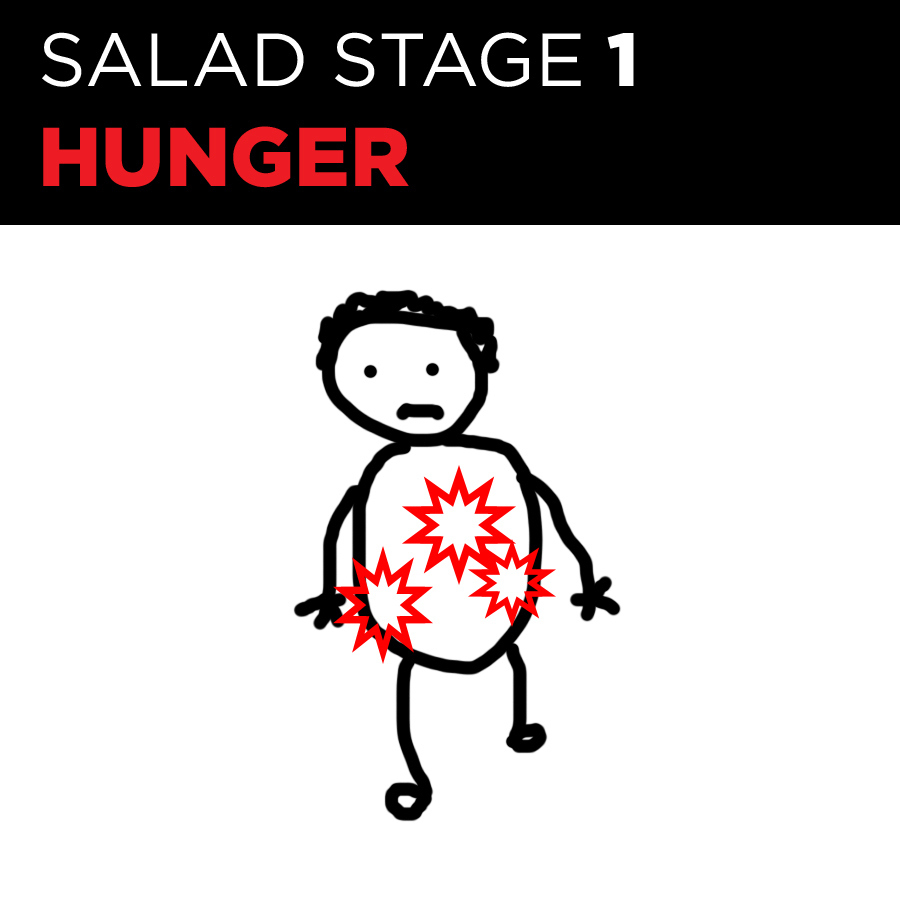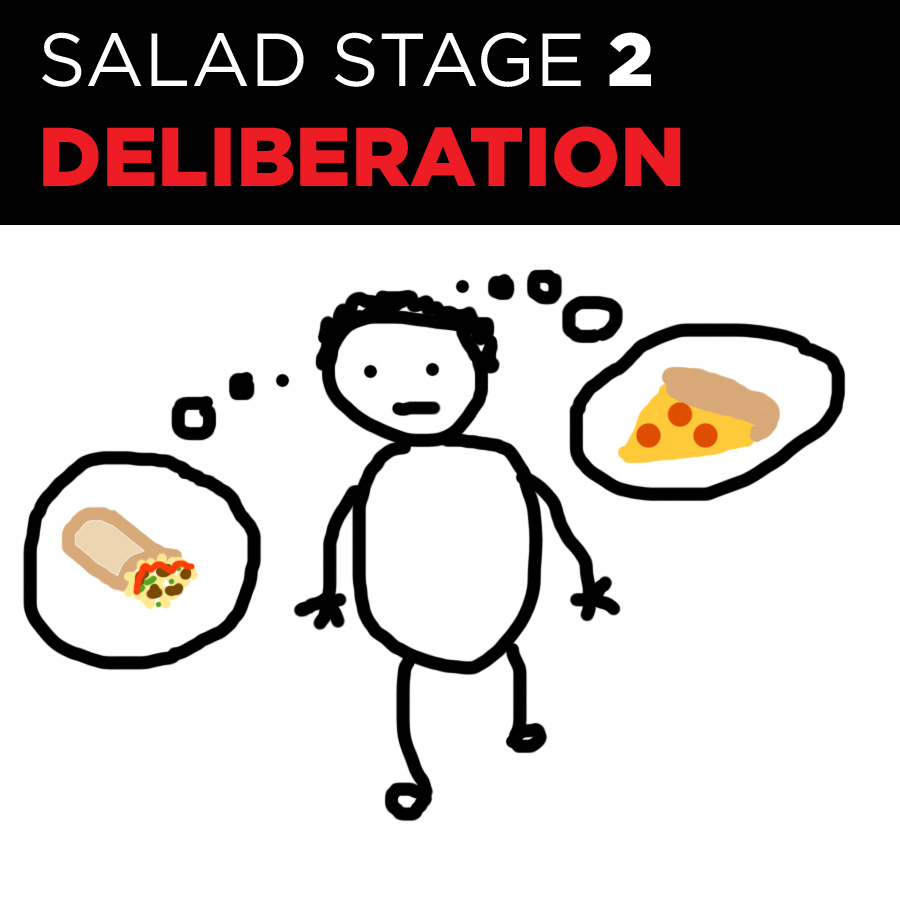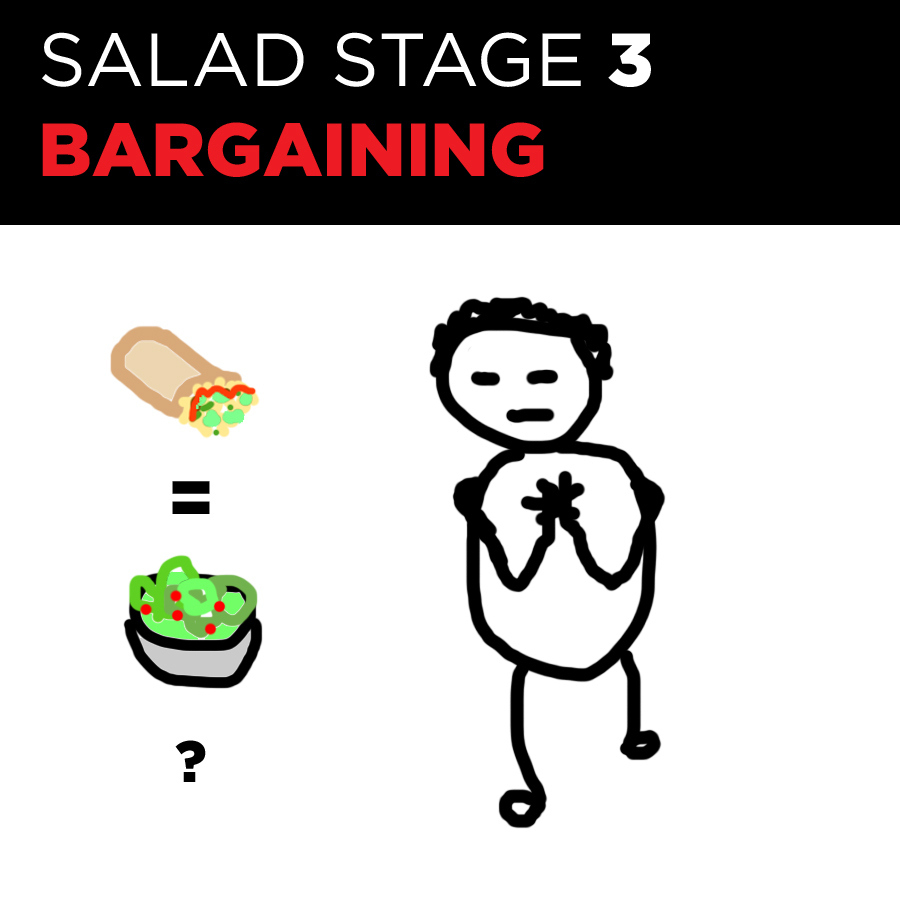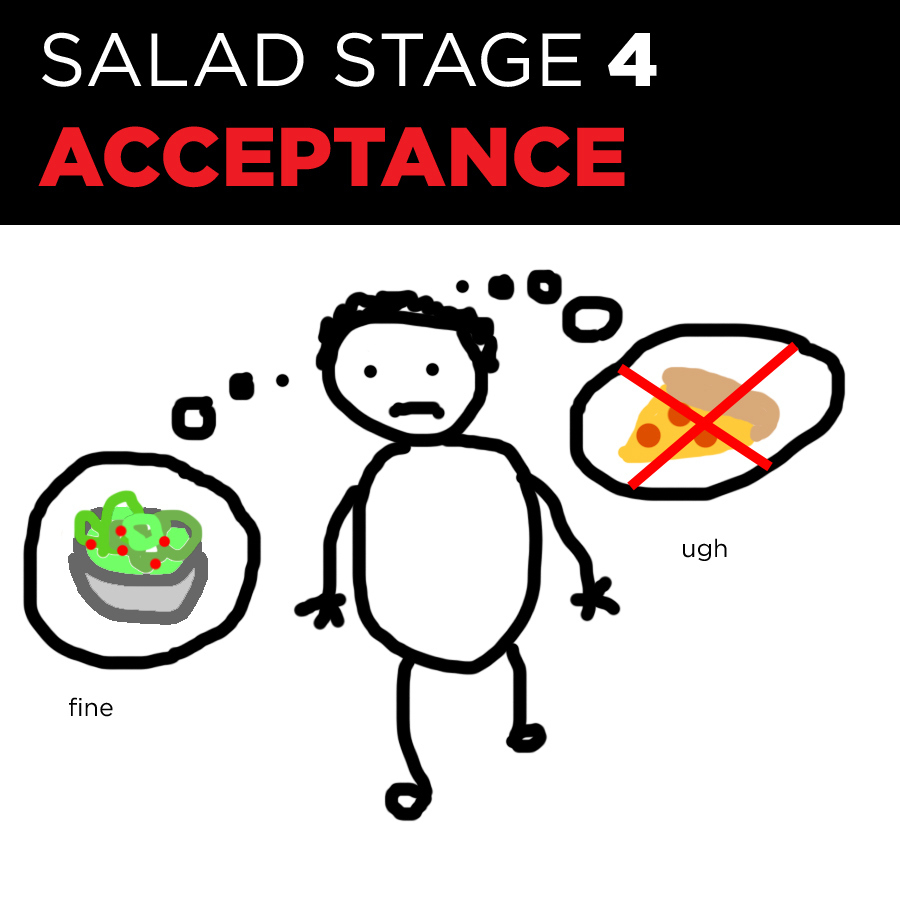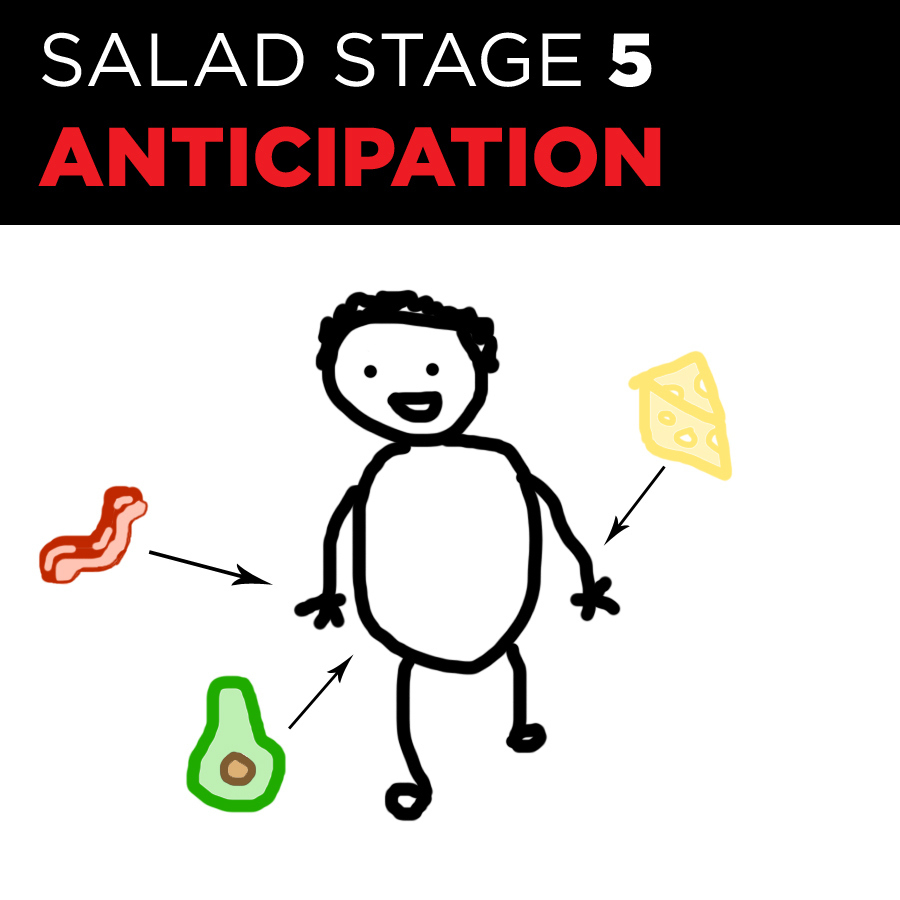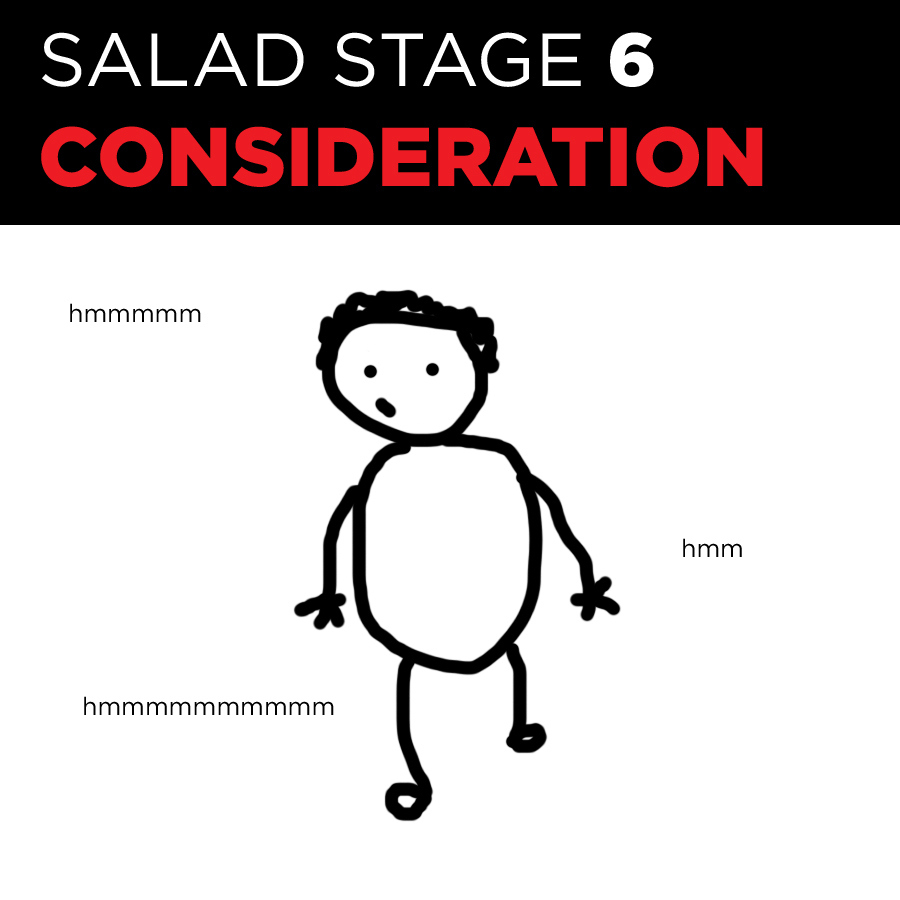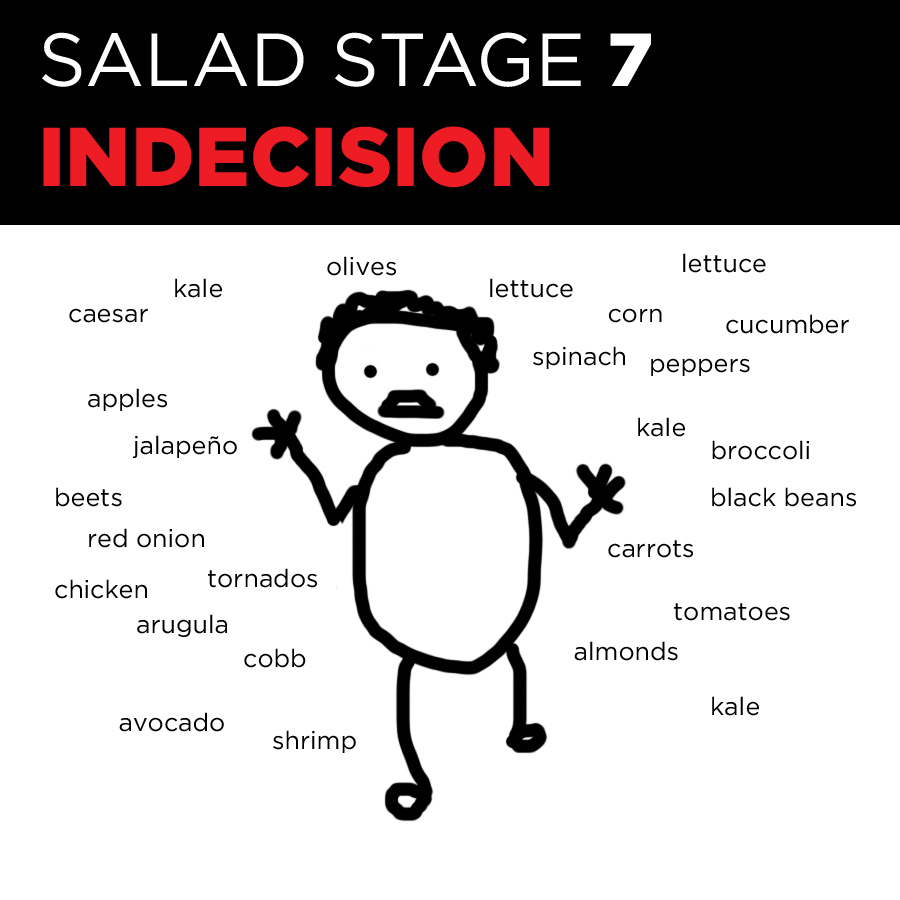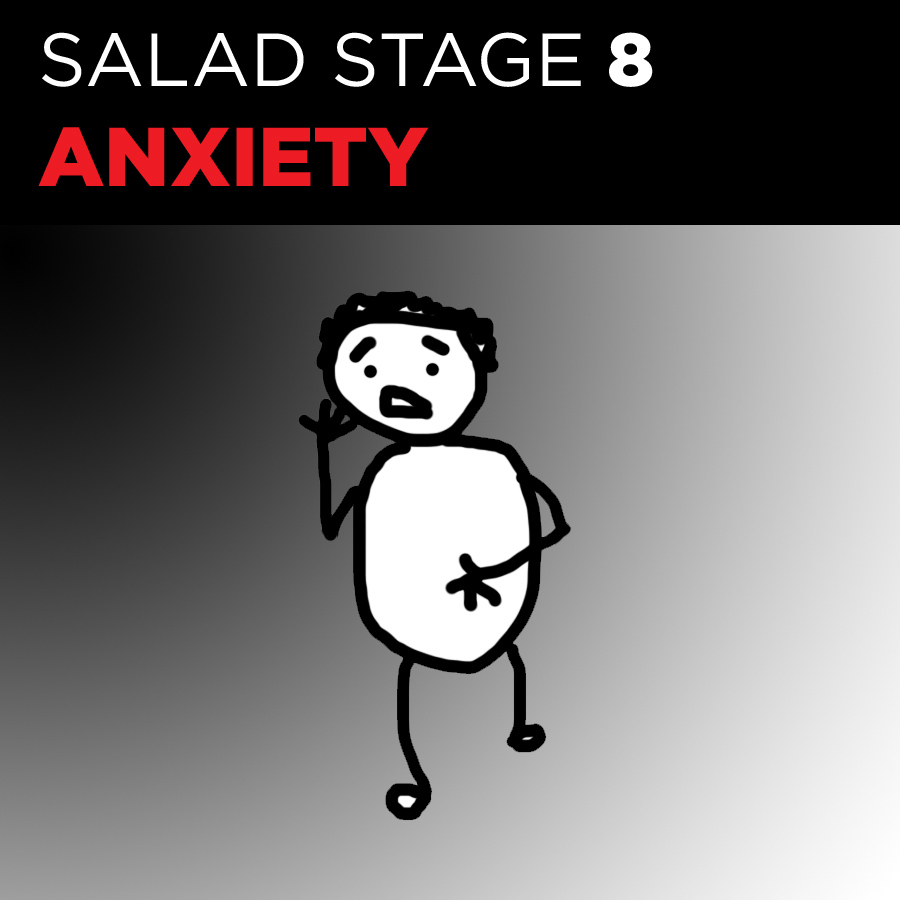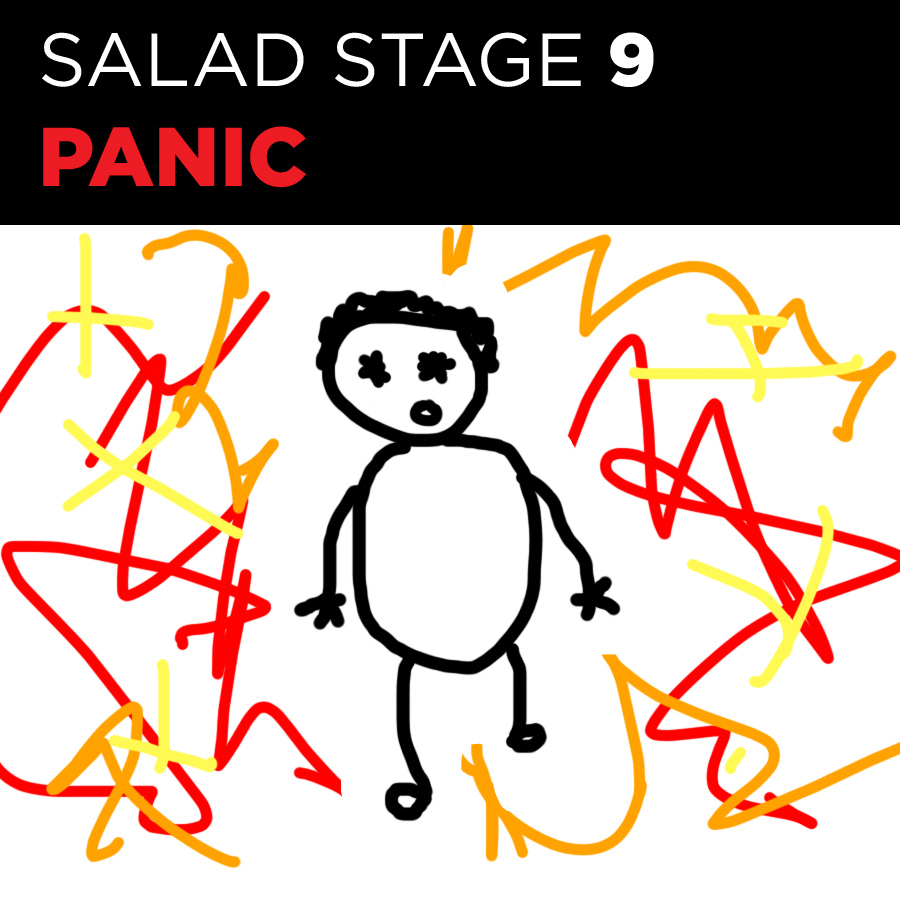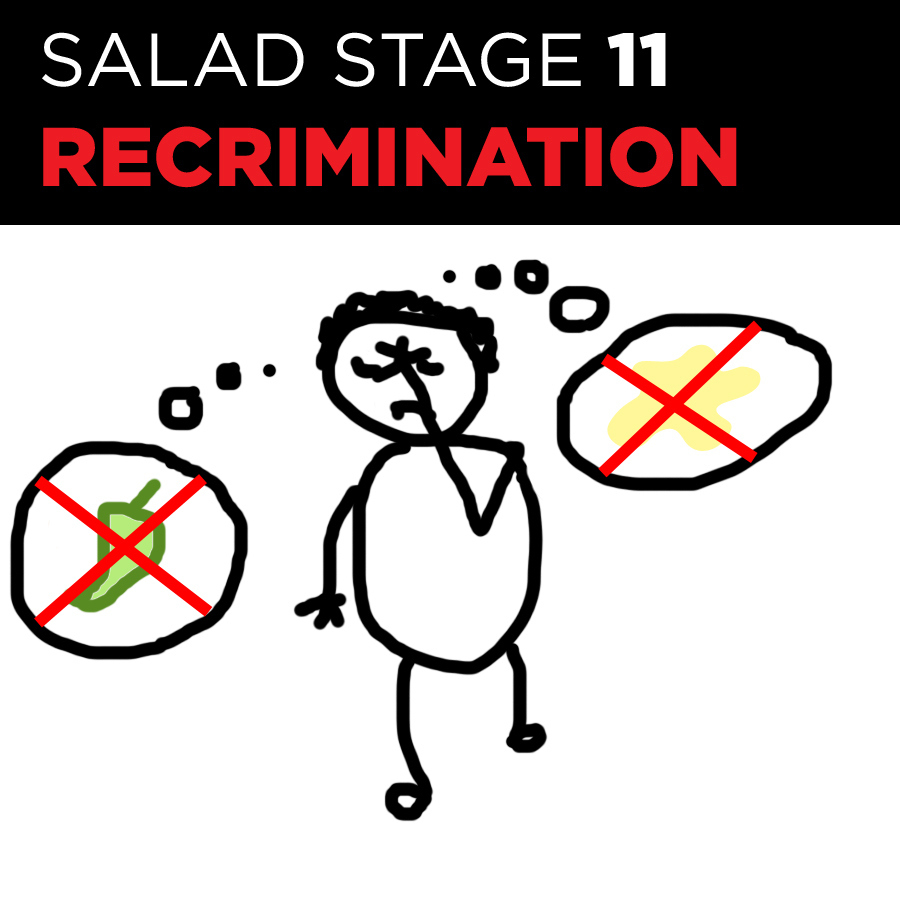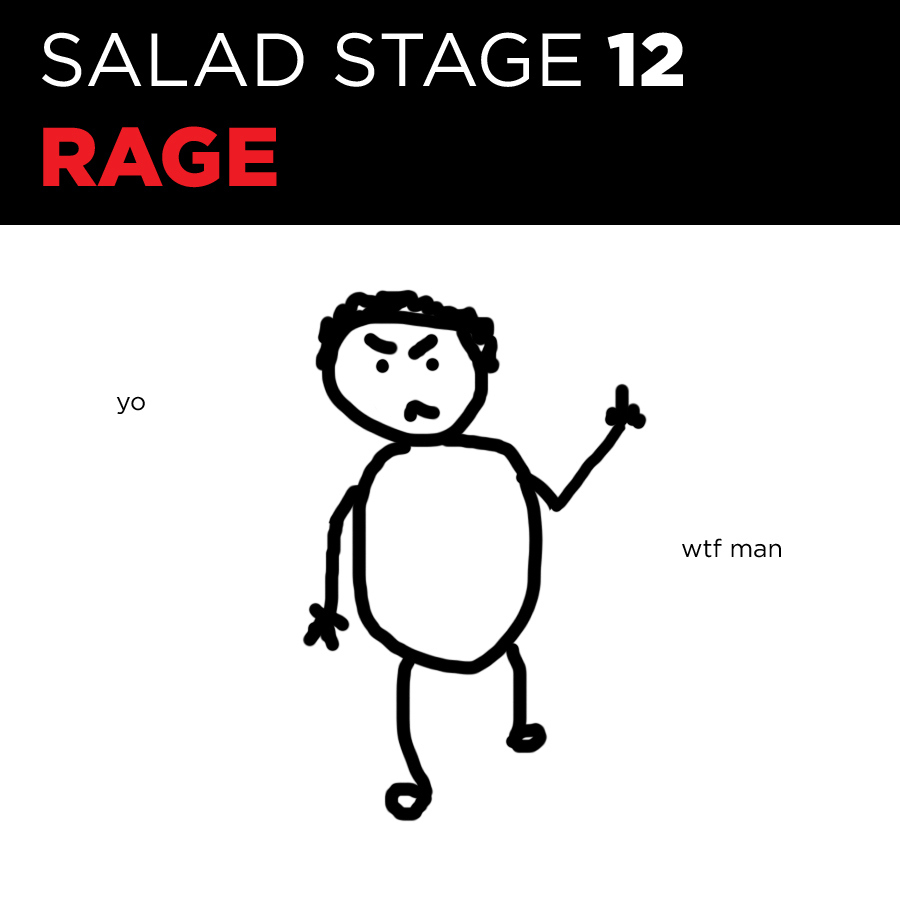 So next time, before you go get that salad, remember what's about to happen: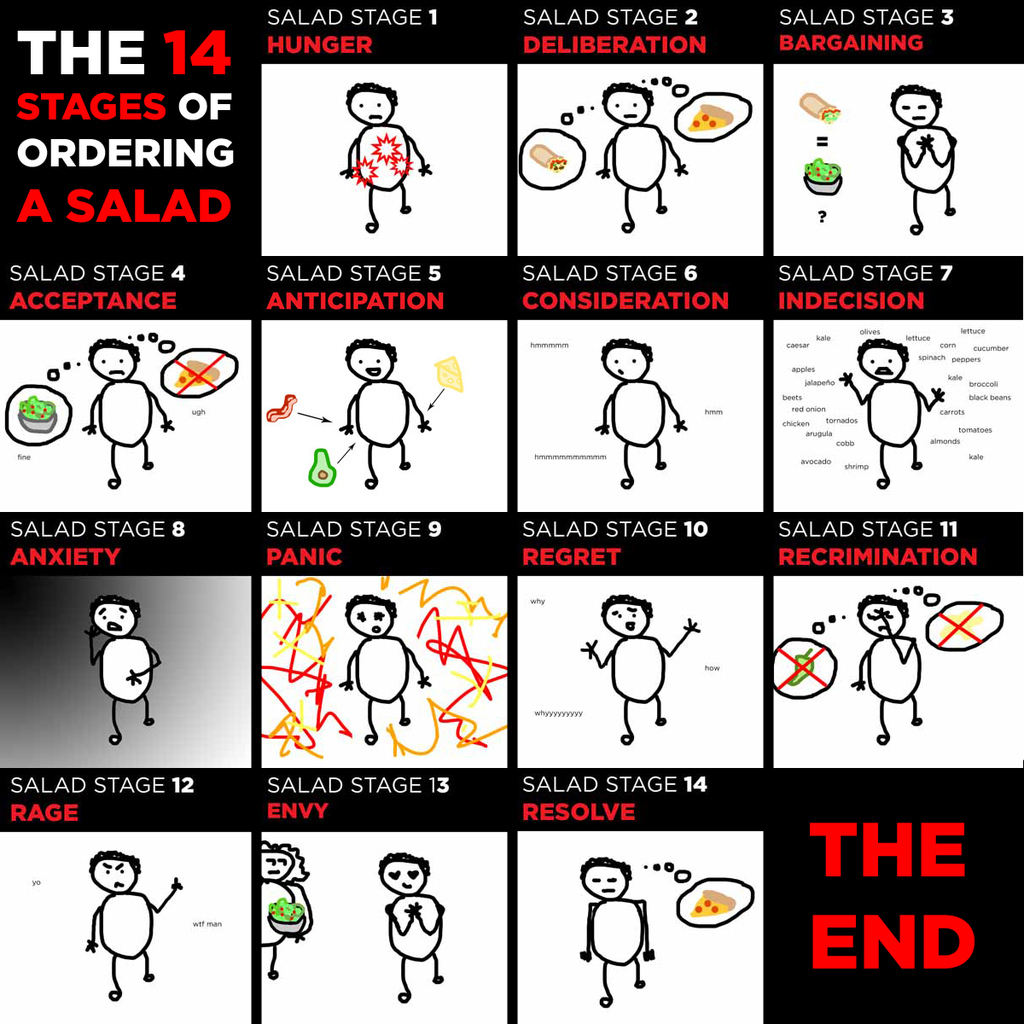 Looks like there are no comments yet.
Be the first to comment!