Thanksgiving In A Mason Jar Is The New Hip Thing
Jarst do it.
by
,
So glad you asked. That would be...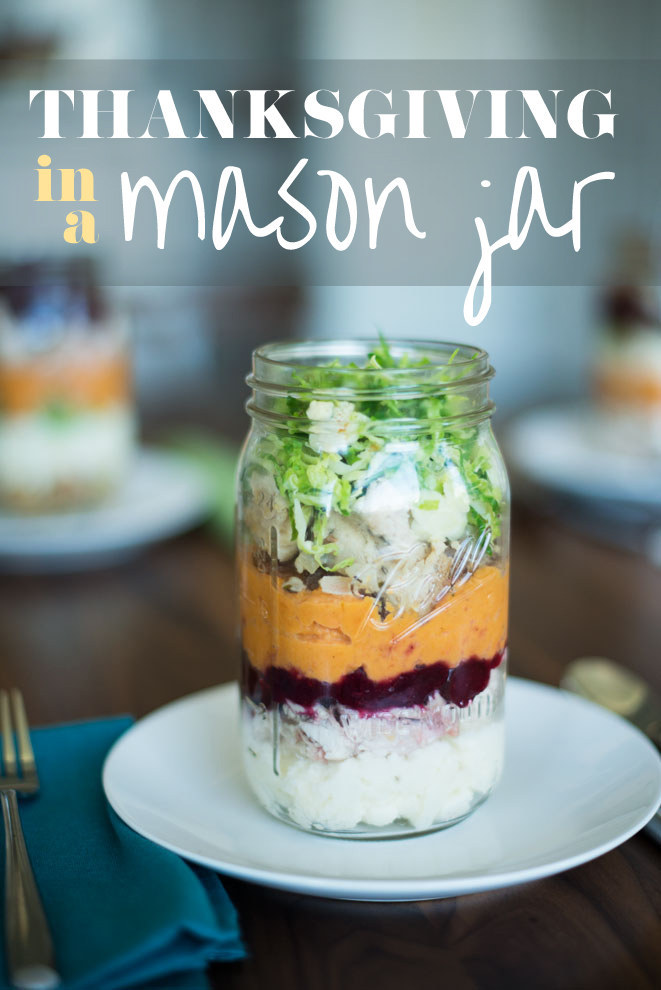 It's got all the essential elements of your classic Thanksgiving dinner, conveniently layered for eating on the go!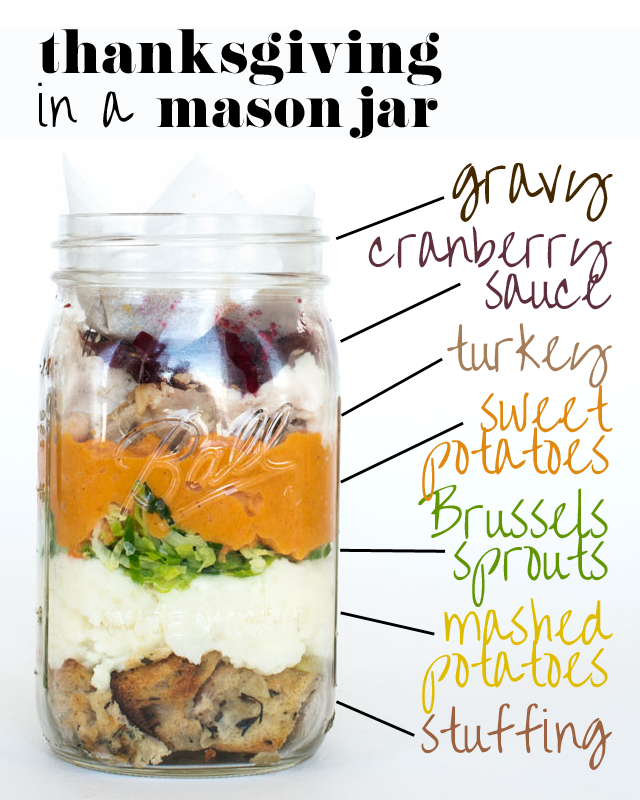 However, Thanksgiving in a Mason Jar offers many advantages unique to its jar-based format.
...and more like this:
The layers can be arranged in any order, optimized for each guest's personal preference.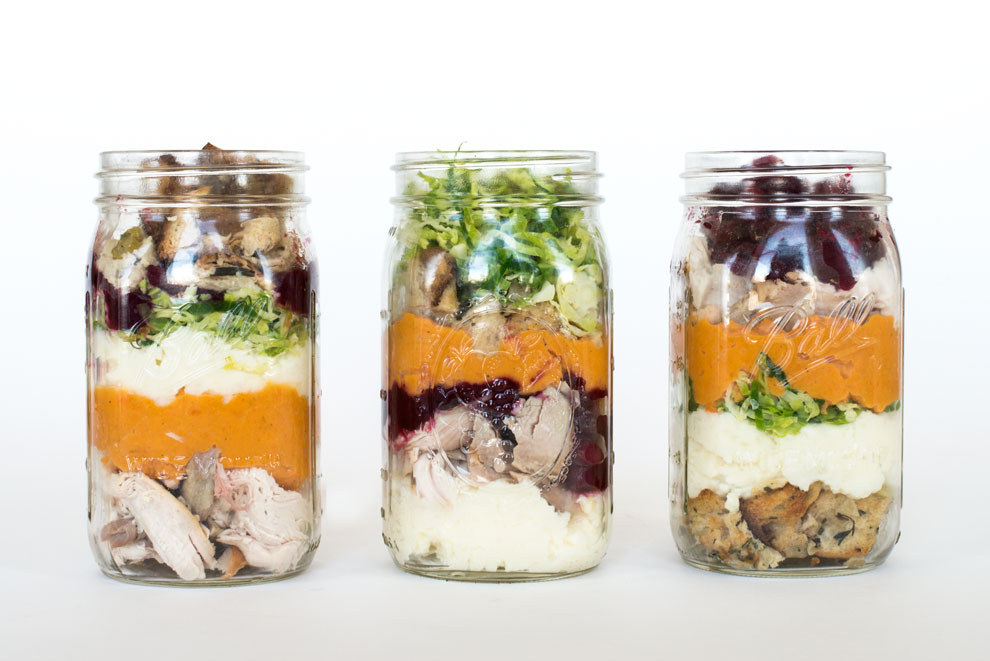 And it includes the optional (but ingenious) feature of a parchment paper gravy well, to preserve the structural integrity of the dish until serving time.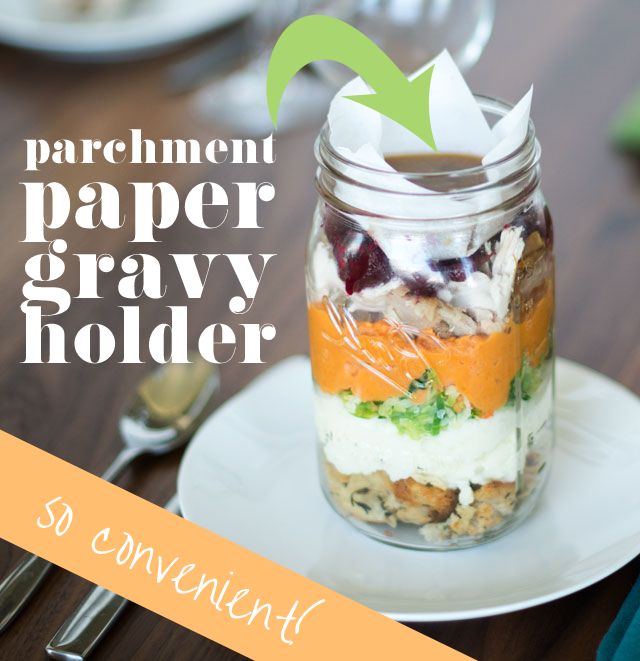 Go get your jar on!