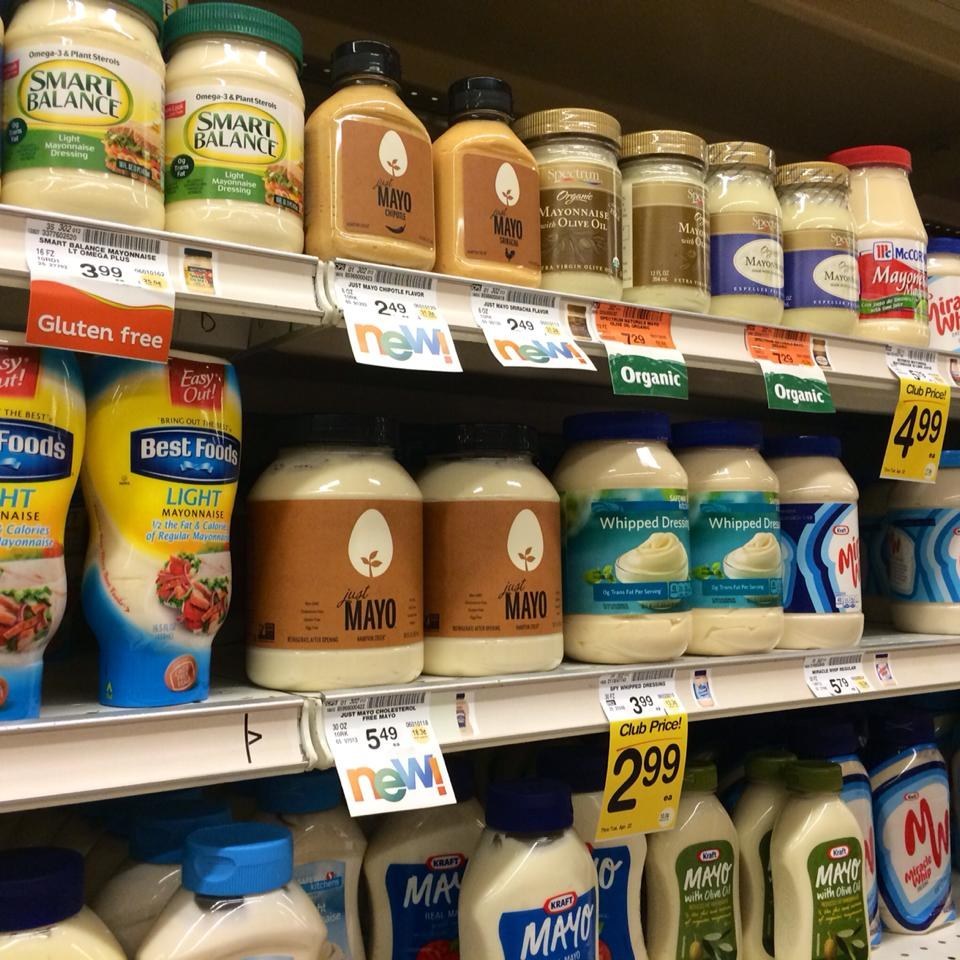 Think of Barack Obama as egg-free mayonnaise. And Mitt Romney as an egg.
Plant-based food startup Hampton Creek Foods has hired Michael Slaby and Rayid Ghani, veterans of the tech team that helped Obama win in 2012, as consultants to help Hampton Creek use Facebook Targeted Sharing, an app they had developed specifically for the campaign. The company has also hired the former web director for Invisible Children, the nonprofit behind the viral "Stop Kony" campaign, in a drive to spread the word.
Hampton Creek, based in San Francisco, is a venture-backed company that develops egg-free food products like the spread Just Mayo.
The app the company borrowed from the former Obama team encourages people to tag their Facebook friends and spread information about Hampton Creek's products from the company's homepage, or any website.
"It's by orders of magnitude a more effective way to tag friends and get it to spread. It's been incredibly important for us to reach friends of friends and communities that we would never touch to say, 'Hey, go buy some mayonnaise in a Boulder, Colorado Costco,'" said Josh Tetrick, the company's CEO.
Hampton Creek's egg-free Just Mayo spread is now on the shelves at Whole Foods, Costo, Safeway, and (within the next month) Kroger stores across the country. Tetrick credits the company's success with large national grocery chains to the fact that the spread is "the most affordable thing on the shelf," which is unusual for a product marketed as a more sustainable and healthy alternative to traditional mayo.
In addition to the targeted sharing app, the company has also been using highly specific targeted Facebook ads to spread the word about their products as efficiently as possible — because, Tetrick said, "We're going from zero stores to 45,000 stores in hyperspeed. And as such, the worst thing we can do is get on the shelves and not sell."
Working with Facebook, the company has used beta tools to address ads to demographics as specific as "people who like Oprah that are heavy buyers of condiments that live within 10 miles of Costcos in Colorado." The ads, which started as "just a little experiment," have gotten click-through rates the company's communications director describes as "REALLY, really high" (above 19%) and now account for 95% of the company's marketing budget.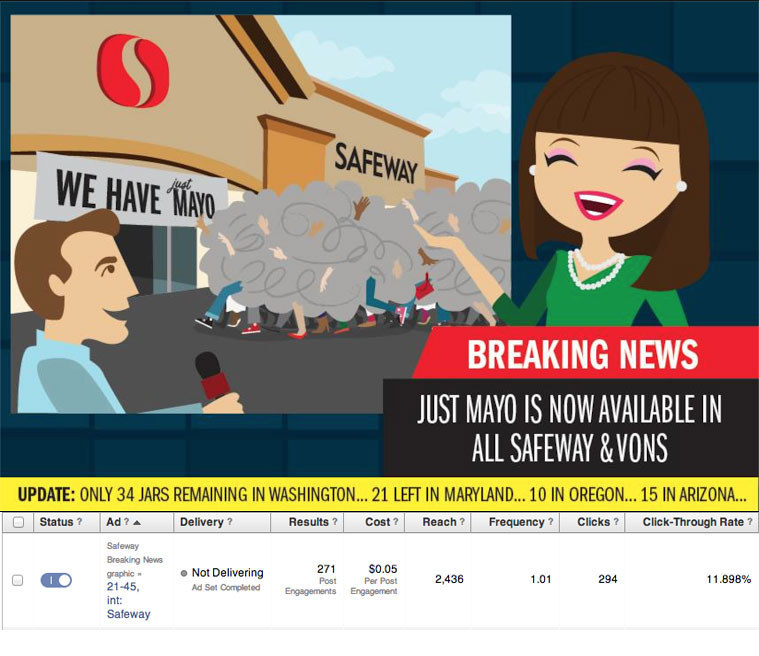 Tetrick's overall vision for Hampton Creek's marketing is more ambitious than you might expect from a company making vegan mayo. He said that's why they've also hired Josh Parolin, the former web director for Invisible Children — an organization that, for various reasons, has drawn huge amounts of attention to a nonprofit cause. And if everything goes according to Hampton Creek's plan, their products will go viral on a Kony 2012 scale. "Because we're going from zero stores to 40,000 stores in one year, that's very atypical, very extraordinary growth," he said. "And it requires us to do things a little bit differently if we're going to succeed. It forces us to think more like a movement."
Looks like there are no comments yet.
Be the first to comment!