Have you heard of Shrove Tuesday, AKA Pancake Day?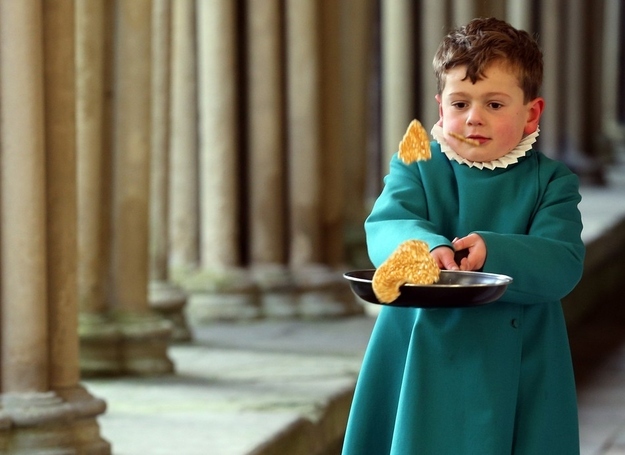 It's a Catholic holiday focused on stuffing your face with fatty things before Lent starts.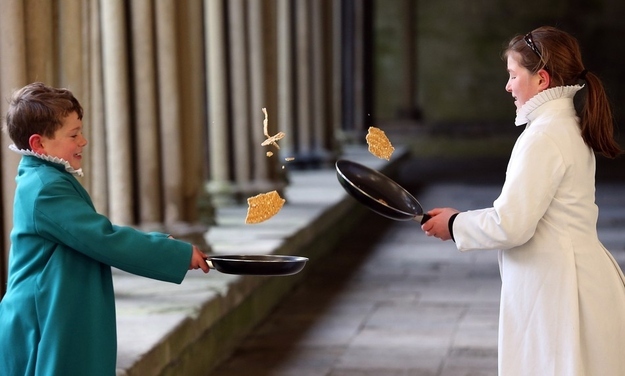 And, at least in the UK, it involves pancake-flipping races (!)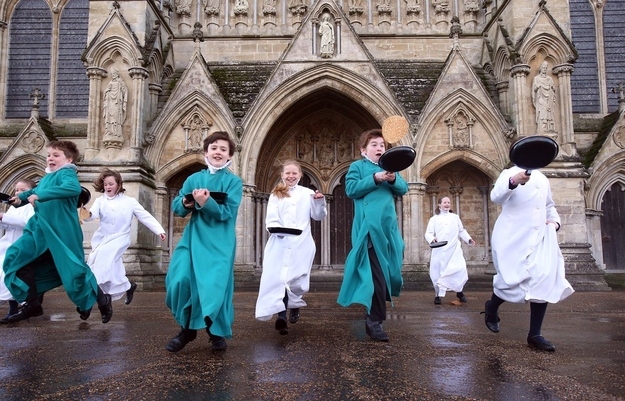 These adorable children in the Salisbury Cathedral Choir are practicing their flip skillz a week early, since they'll be on holiday next week.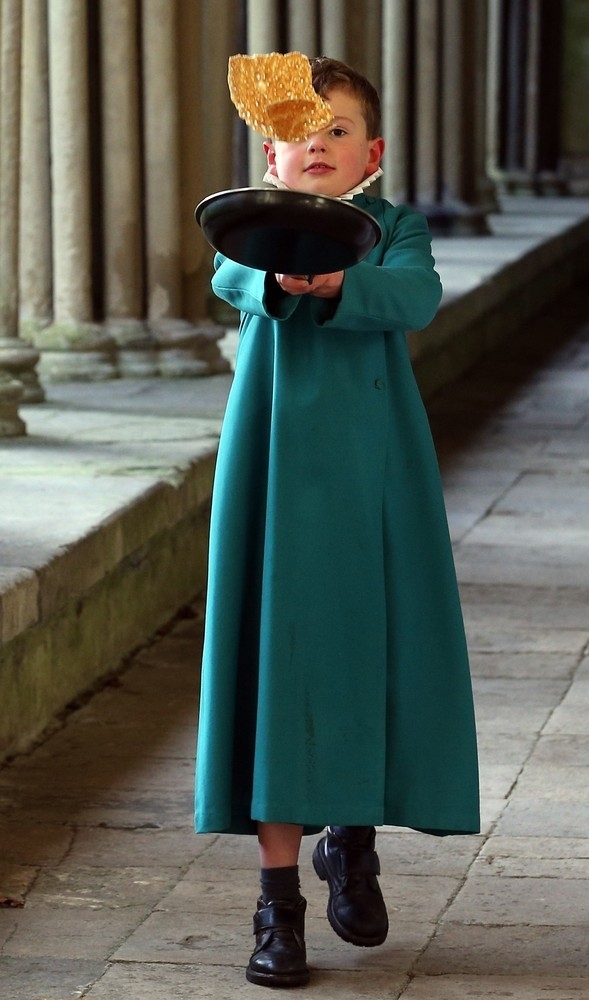 They drop the pancakes on the ground sometimes, but it's okay!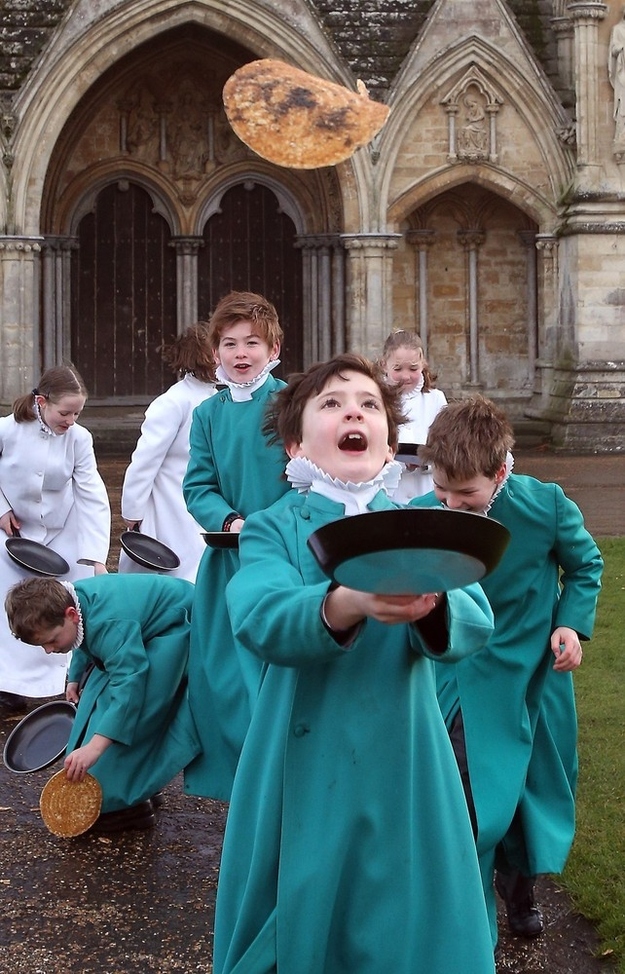 Because...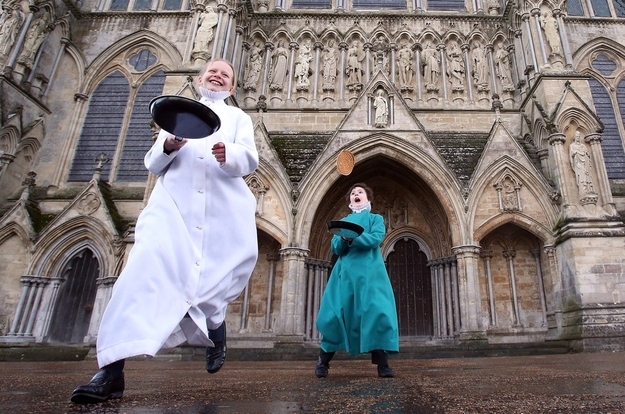 There is nothing on earth better than these children.