1.
Some constructive suggestions for the staff: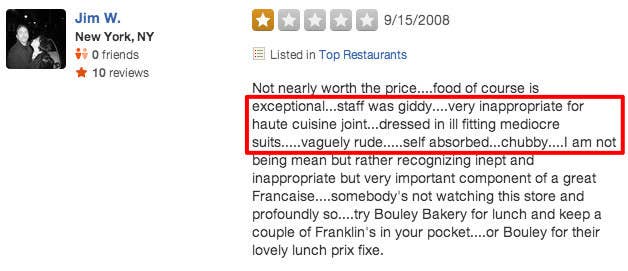 2.
A request for additions to the menu: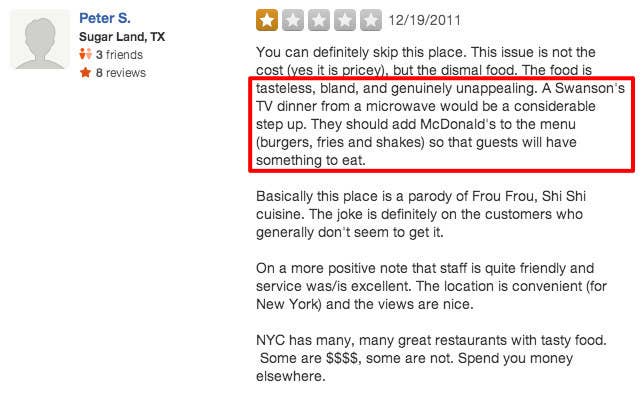 3.
A helpful suggestion from Marty:

4.
A poignant, but nonetheless sick, burn: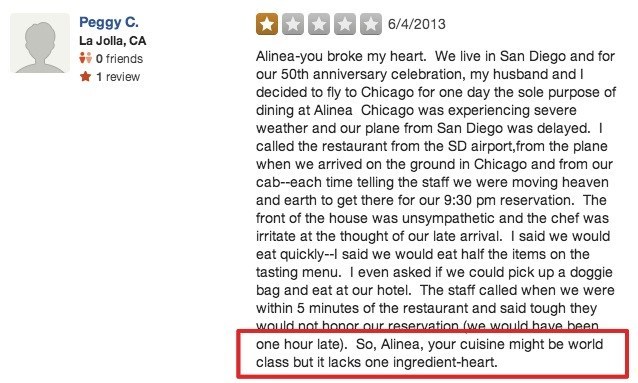 5.
A man who may need new friends:

6.
A diner who seems to be his own worst enemy:

7.
A rant with a beautiful silver lining: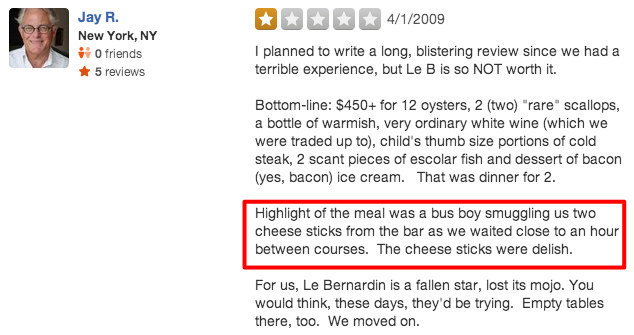 8.
Two friends who just wanted to worship food their own way: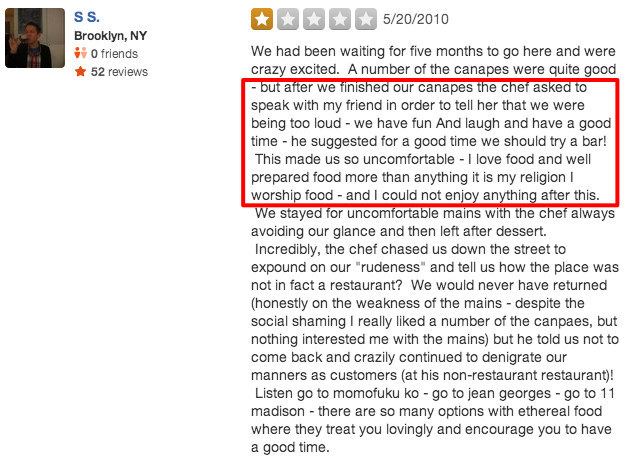 9.
A creative assessment of flavor profiles: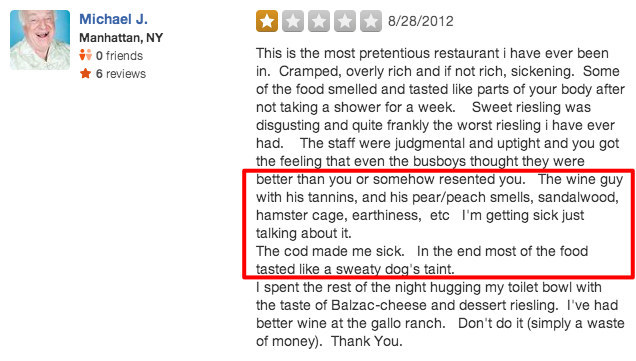 10.
A request for the servers to be LESS friendly:

11.
The beginning of a full-scale vendetta: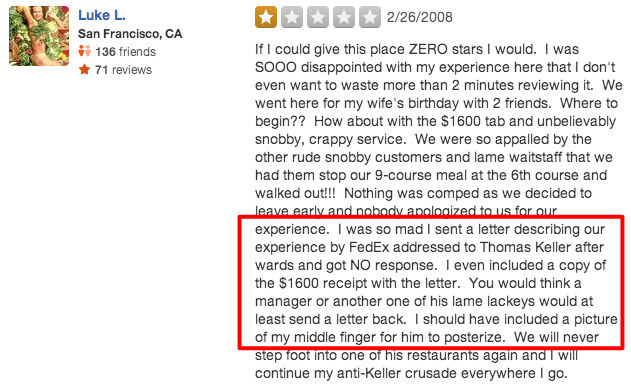 12.
A man with an eye for tailoring:
13.
Someone who really just needs to have a heart-to-heart with Lindsay:
14.
A seriously miffed dropper of "serious coin":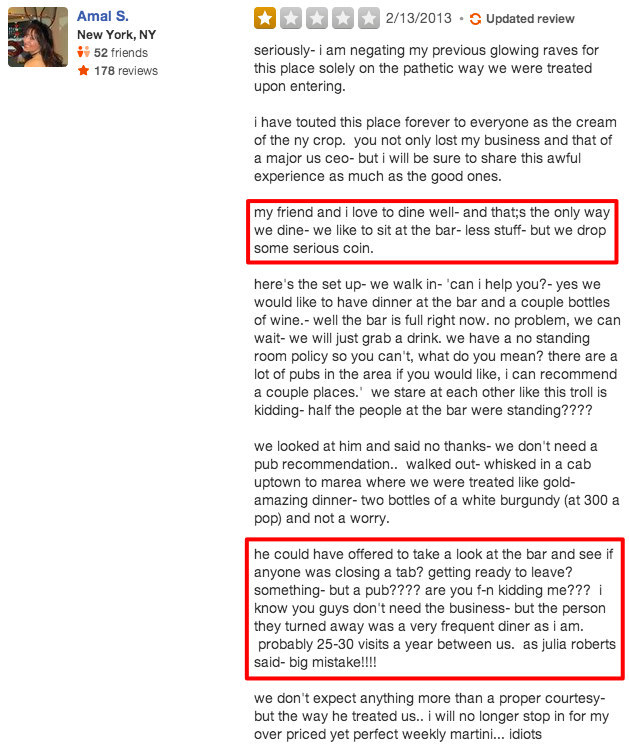 15.
Someone who'd rather you didn't try to give them free drinks: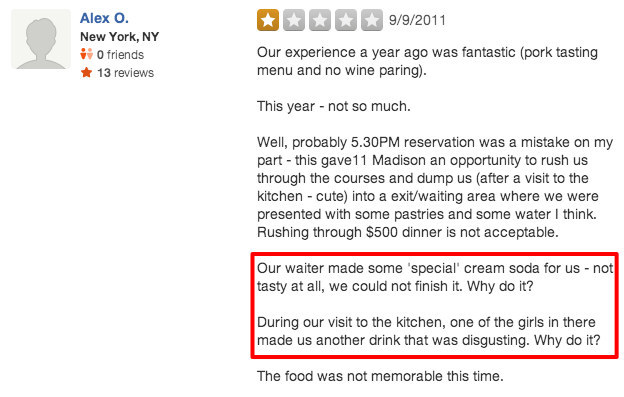 16.
A Beckett play in miniature:

17.
A woman with budgetary concerns we should all be so lucky to have: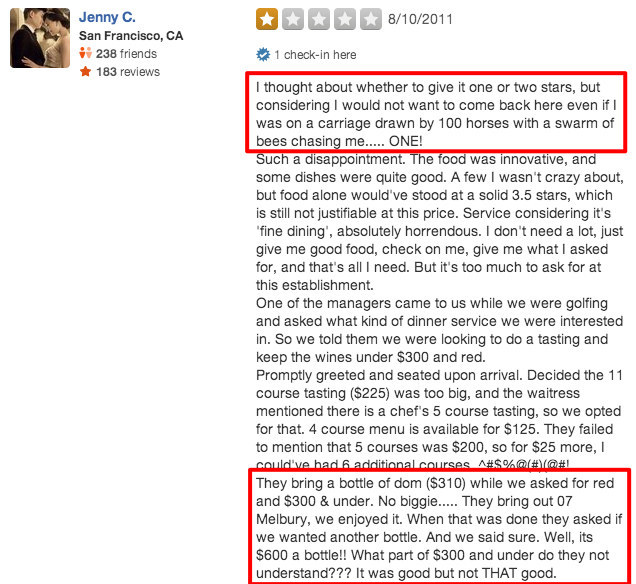 18.
A drastic reversal, unexplained: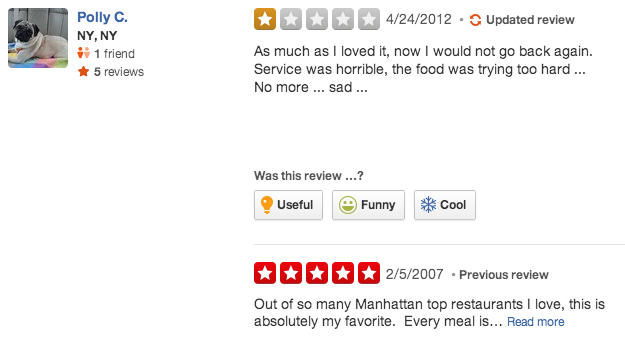 19.
The truly epic saga of one mother's run-in with a vicious door: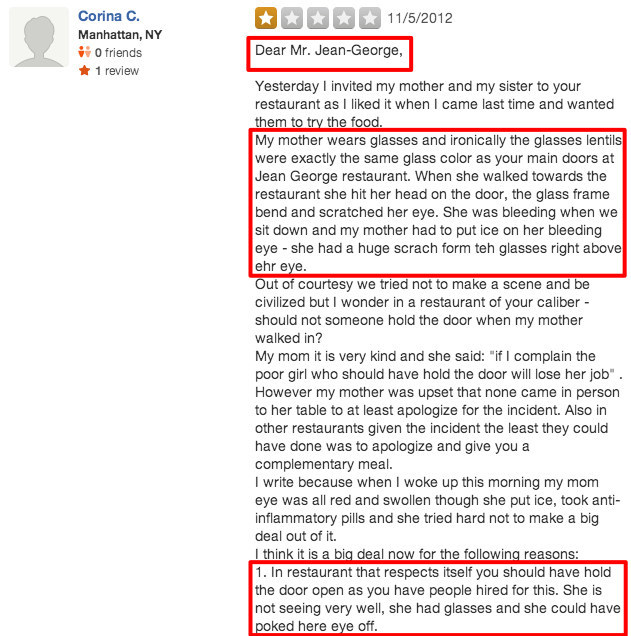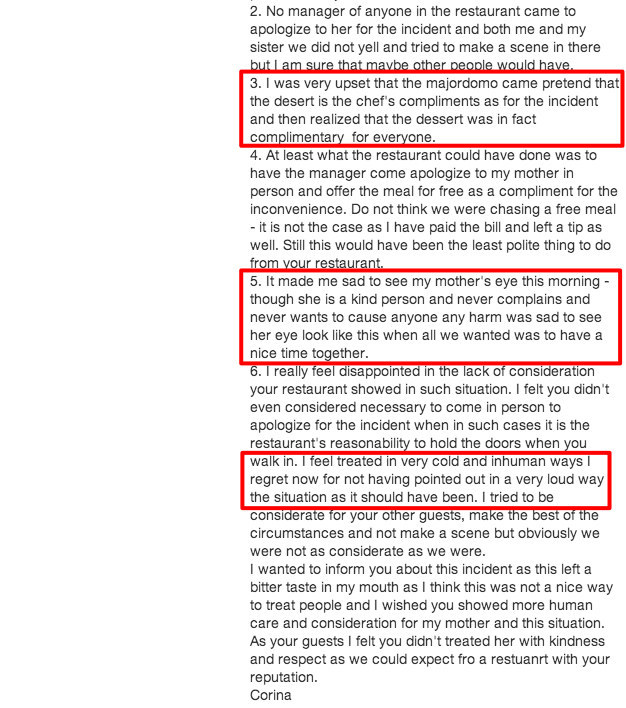 20.
A woman who's lucky in love:

21.
Someone who at least made a new friend: