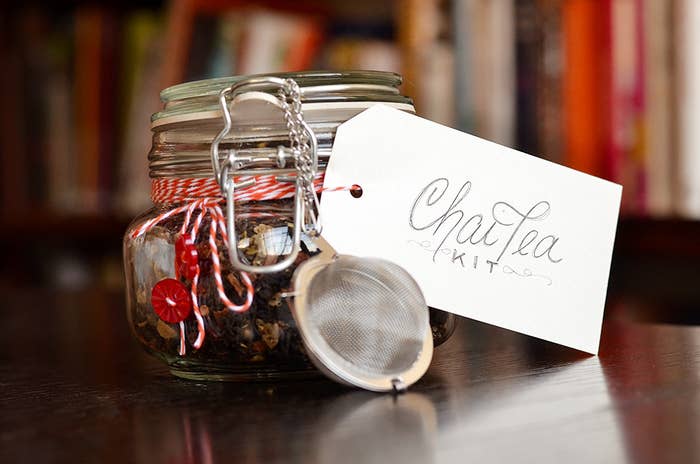 Chai Tea Kit
Adapted from The Kitchn
Makes about 2 ½ cups, enough to fill one 17-oz. clamp jar (pictured here) and brew about 40 cups of tea; if you want to divide it into smaller jars, use five 4-oz. jars. Each will brew 8 cups of tea.
INGREDIENTS
For Spice Mix
2 tablespoons green cardamom pods
4 whole star anise
6 3-inch cinnamon sticks
1 tablespoon fennel seeds
2 teaspoons whole cloves
2 teaspoons whole black peppercorns
2 teaspoons coriander seeds
½ cup chopped candied ginger
1 ½ cups loose black tea
For Gift Assembly
Mesh tea ball or fillable paper tea bags
Printed or written brewing directions (see below)
HOW TO PREPARE THE GIFT
Preheat oven to 350°F.
Split the cardamom pods open lengthwise with a sharp knife. (They may fall apart, which is fine. You're just trying to expose the seeds.) Spread out cardamom, star anise, cinnamon, fennel, cloves, peppercorns, and coriander in one even layer on a small baking sheet or in a pie pan. Toast the spices in the oven for 5-10 minutes, or until you can smell them.
Move the toasted spices to a sealable plastic bag and use a rolling pin to crush them into small pieces. It may be easier to break up some of the star anise and cinnamon with your fingers; you want everything to be small enough that it can mix together evenly and fit inside a tea bag. A mortar and pestle also works well if you have one.
Mix together the spices, chopped ginger, and black tea in a bowl and transfer to a jar for gifting. Give with a mesh tea ball or fillable paper tea bags and instructions for brewing the chai (see below).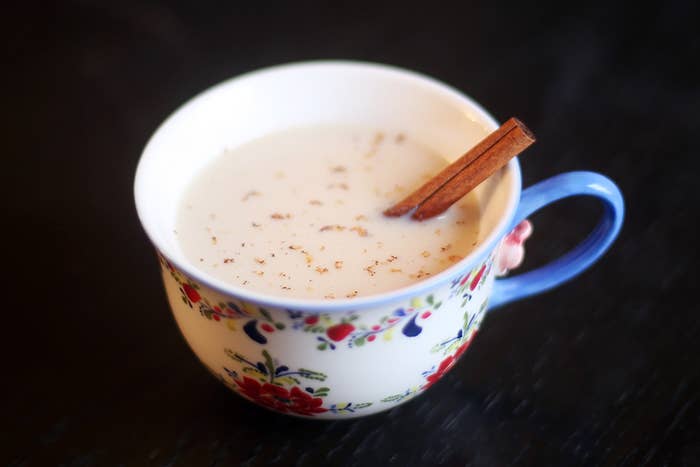 Directions to include with the gift:
How to Brew Chai
Makes 1 cup.
You will need:
1-2 tablespoons Chai Spice Mix from gift
1 cup boiling water
1/4 cup hot milk
Optional: honey, sugar, and grated nutmeg or cinnamon stick for garnish
Preparation
Fill a tea bag or tea ball with 1-2 tablespoons of Chai Spice Mix. Steep tea in 1 cup boiling water for about 5 minutes. Remove tea bag and add ¼ cup hot milk, heated in the microwave or in a small saucepan. Stir in honey or sugar to taste.
Download a PDF of directions to include with gift: