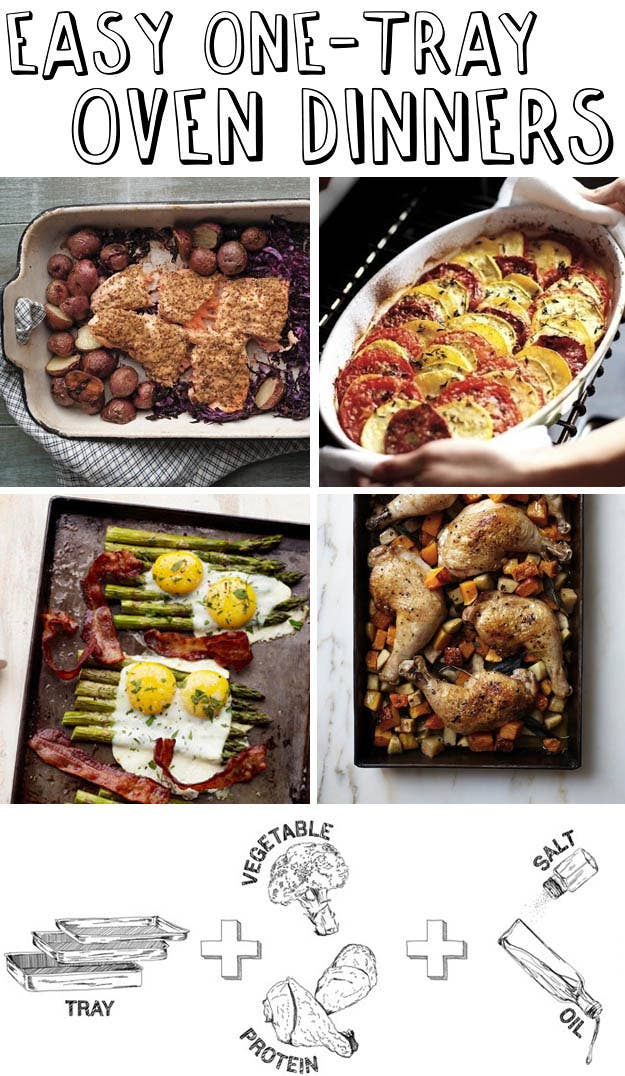 Braising a pork shoulder the size of Rhode Island is an awesome activity for a lazy Sunday. But sometimes you need dinner on a more immediate basis. You need a sheet-pan dinner!
Also called "jelly roll pans" and "rimmed baking sheets" — sheet pans are invaluable in the kitchen. A great feature in Bon Appétit showed us their ultimate use: roasting veggies and a fast-cooking protein on one pan.
The most simple formula is sheet pan + protein + vegetable(s) + salt + oil = dinner. You can also use a casserole dish in place of a sheet pan — the only difference there is the height of the pan's sides, which doesn't matter too much.
The key to using the formula correctly is understanding your ingredients' cooking rates. For example, potatoes take longer than chicken, which takes longer than eggs. That's where these recipes are super helpful. Once you get the hang of it, you can go nuts inventing your own tray-riffic (SORRY) meals.

1.
Chicken Roasted With Mixed Vegetables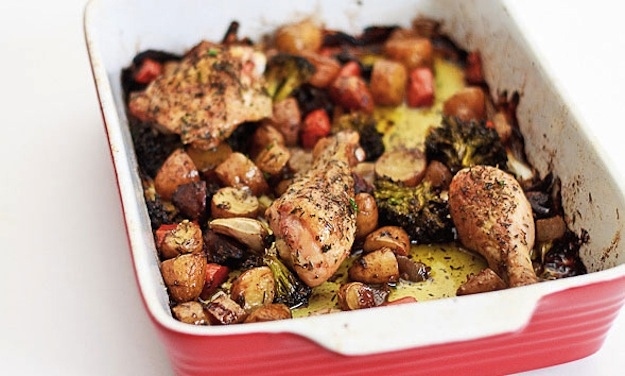 2.
Parmesan Chicken With Caesar-Roasted Romaine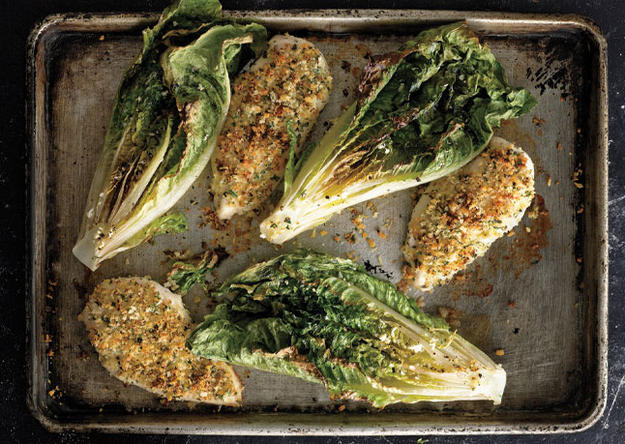 3.
One-Tray Chicken Bake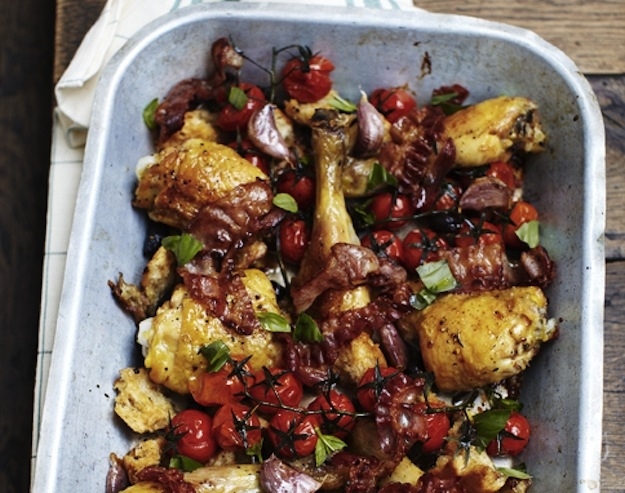 4.
Spicy Peanut Chicken With Broccolini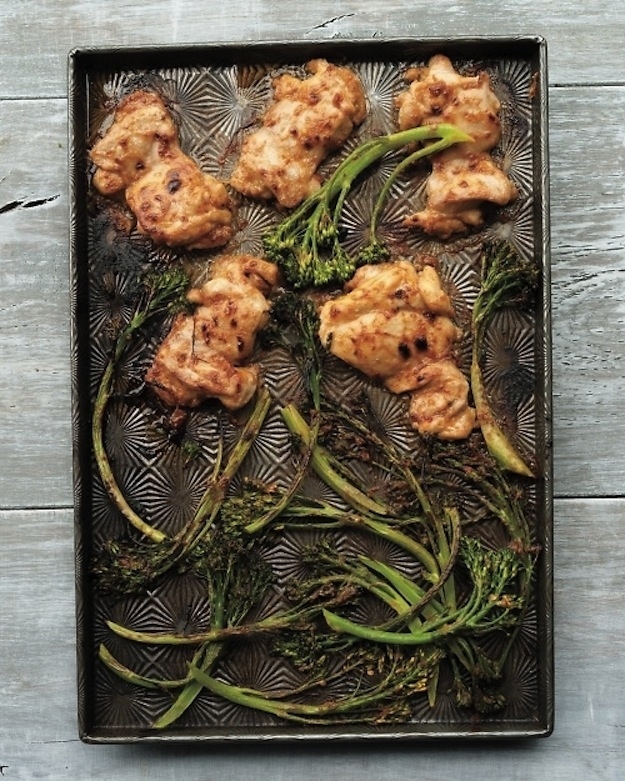 5.
Butternut Squash And Chicken Pan Roast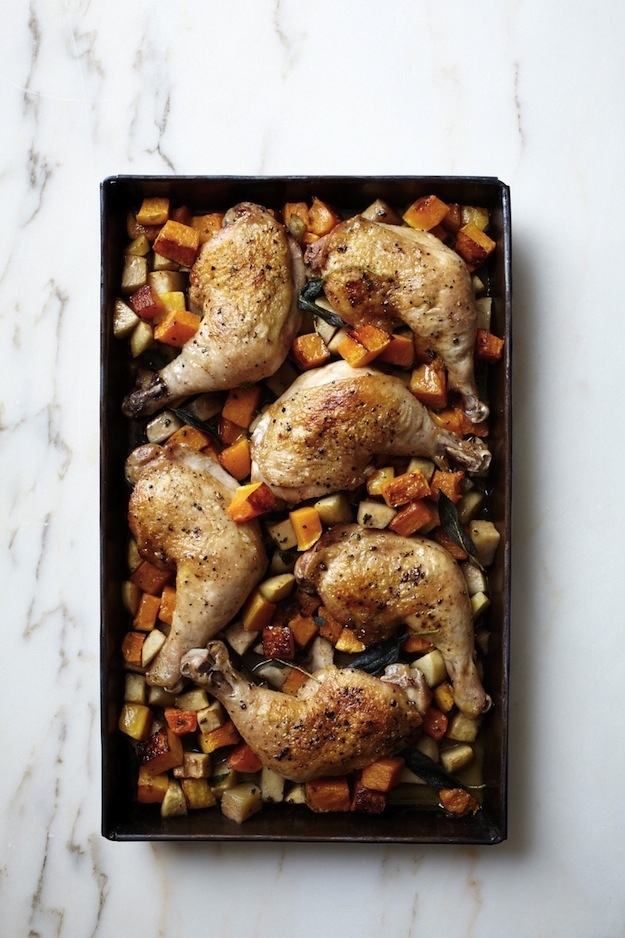 6.
Roast Chicken Breasts With Garbanzo Beans, Gorgonzola & Tomatoes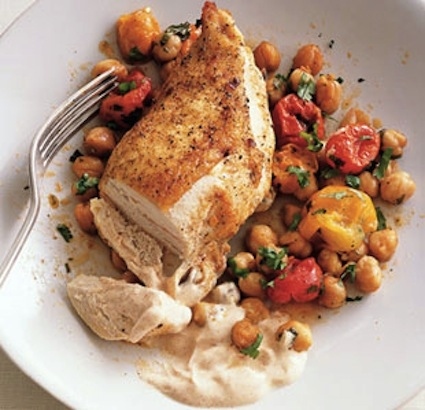 7.
Chicken On Croutons With Olives And Onions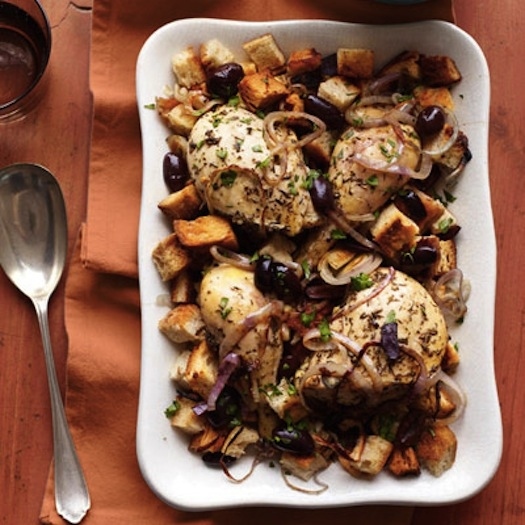 8.
Roasted Chicken Thighs With Fennel And Lemon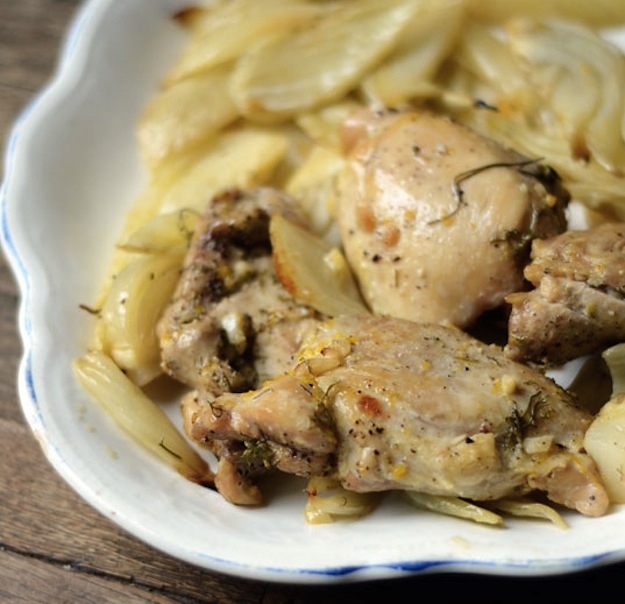 9.
Oven-Baked Chicken With Apples And Cabbage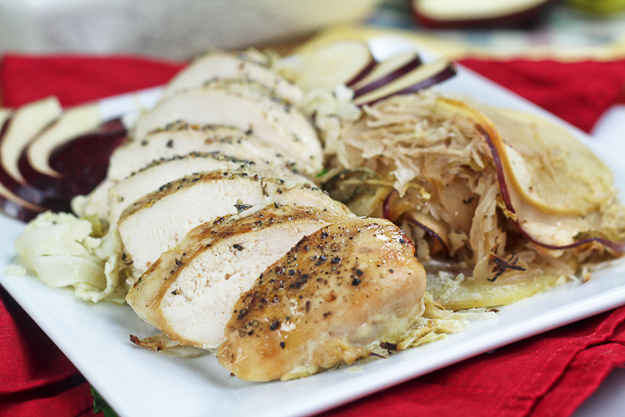 10.
Chicken With Caramelized Cauliflower And Green Olives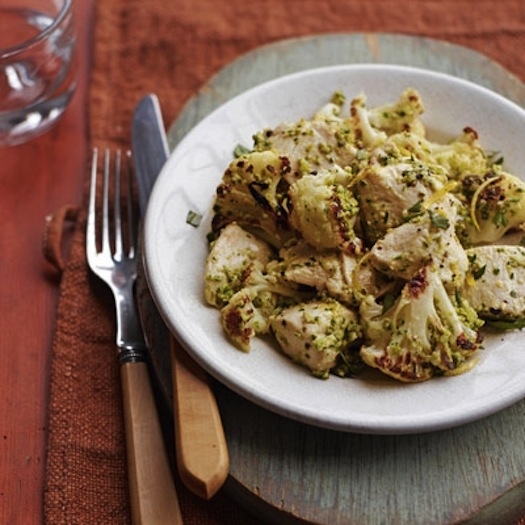 11.
Maple-Mustard Chicken Thighs With Potato Wedges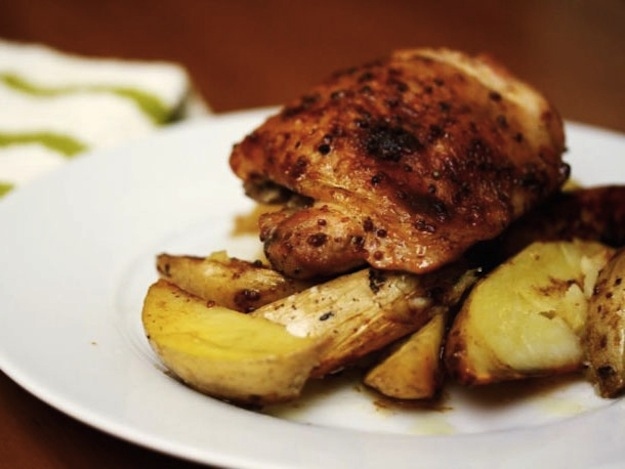 12.
Citrus-Marinated Tofu With Onions & Peppers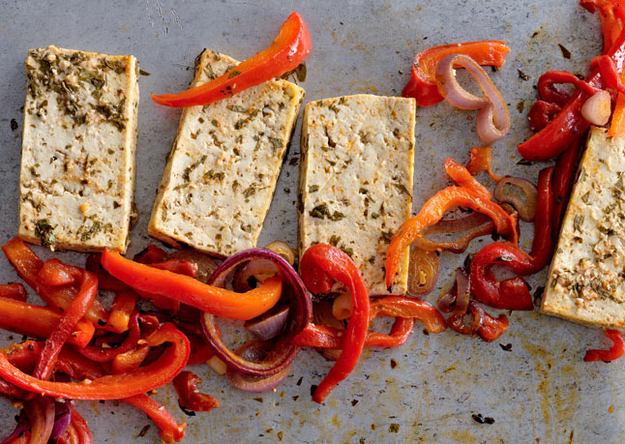 13.
Crispy Potatoes With Baked Eggs And Pesto Yogurt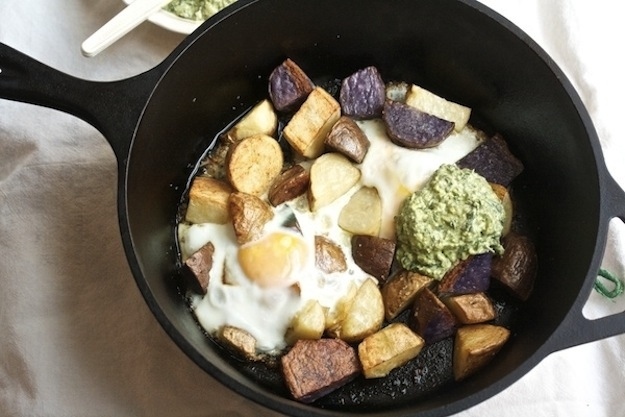 14.
Baked Tomatoes, Squash And Potatoes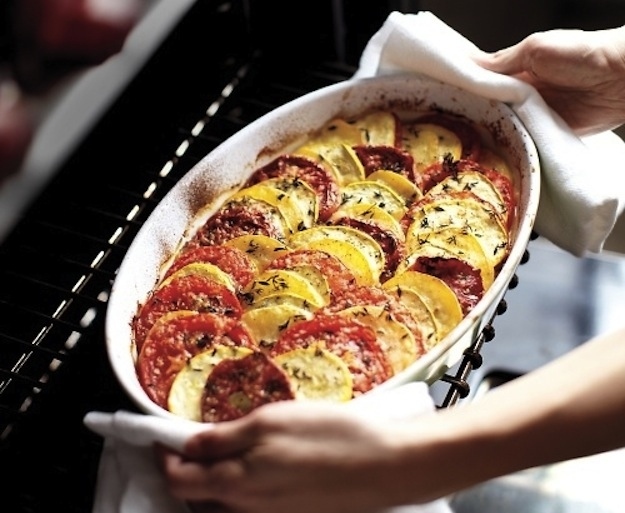 15.
Roasted Sweet Potatoes With Gorgonzola And Baked Eggs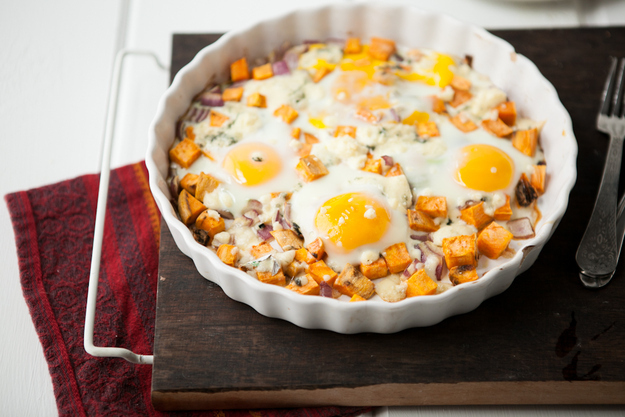 16.
Cumin-Roasted Cauliflower With Yogurt And Pomegranate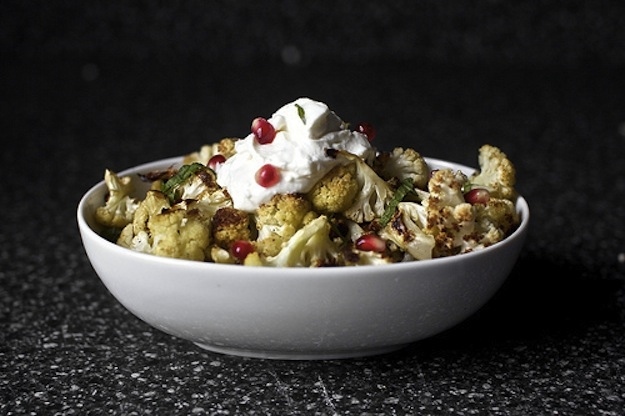 17.
Baked Eggs In Whole Roasted Tomatoes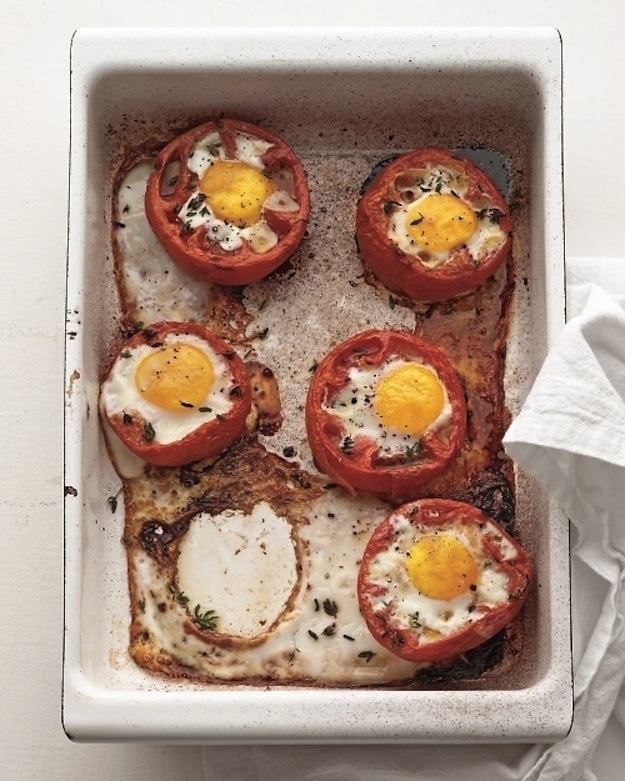 18.
Roasted Broccoli And Shrimp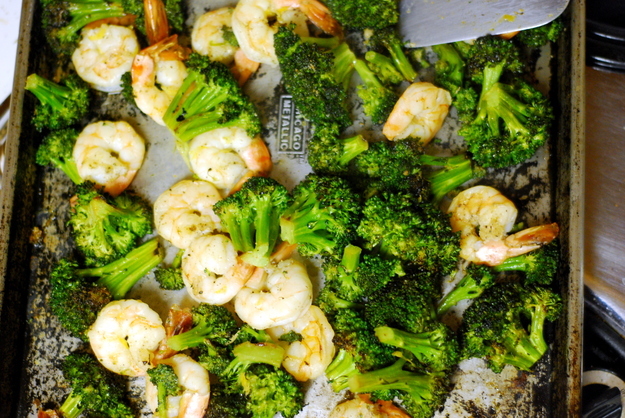 19.
Pan-Roasted Salmon And Bread Salad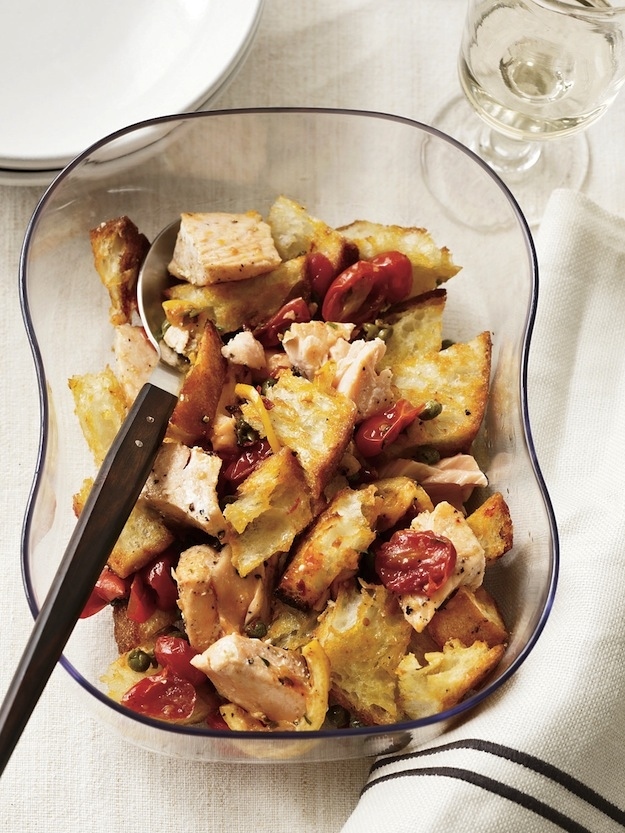 20.
Fish In A Bag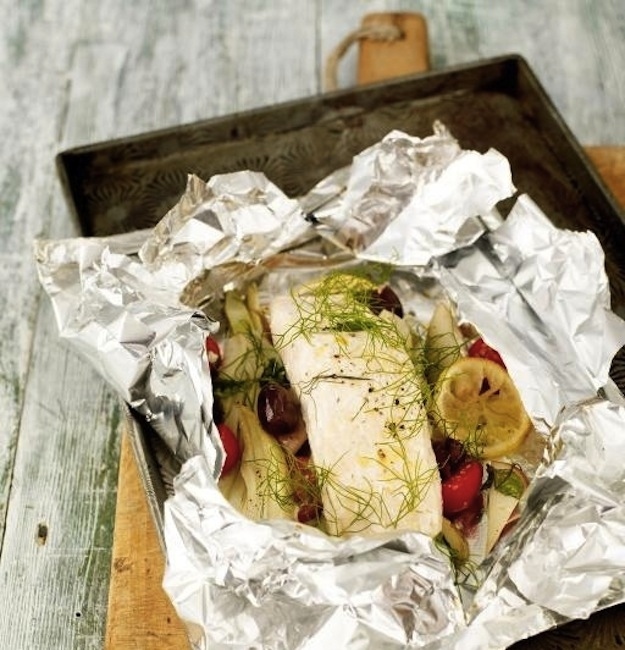 21.
Wasabi Salmon With Bok Choy & Shiitakes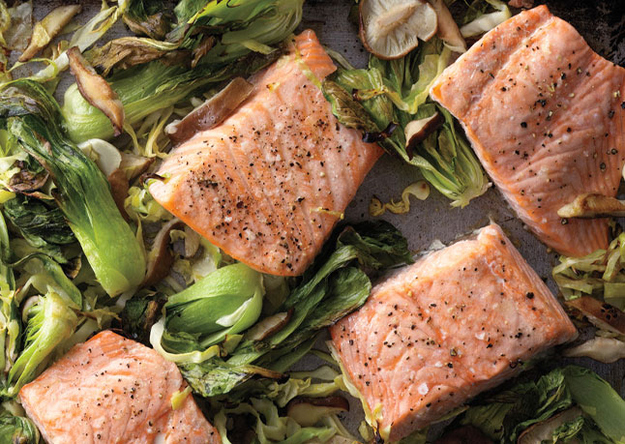 22.
Quick Oven Salmon & Potatoes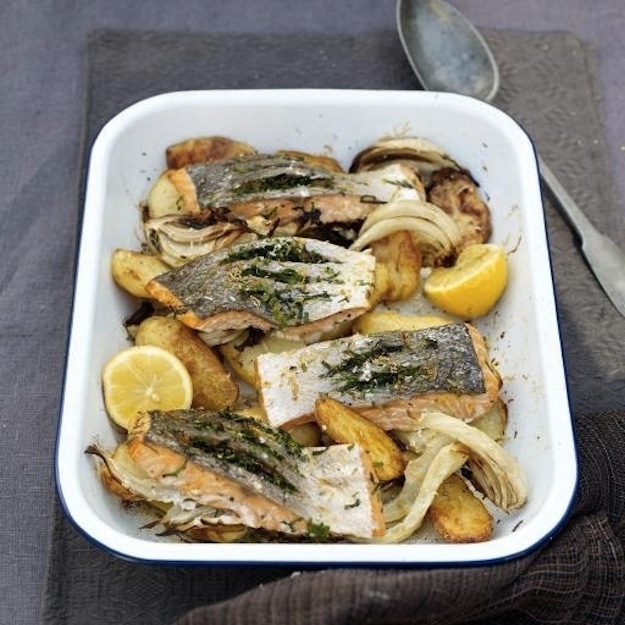 23.
Mixed Pantry Pan Roast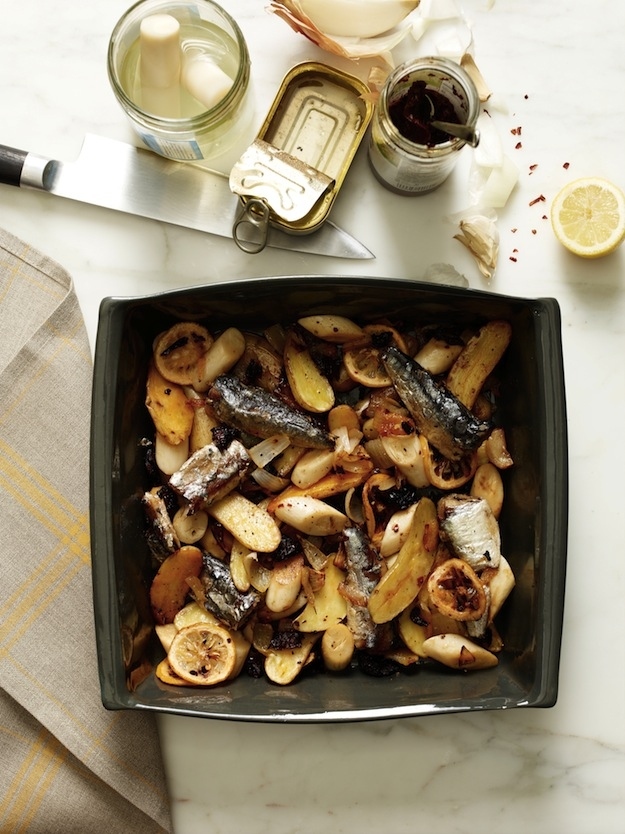 24.
Salmon & Zucchini Baked In Parchment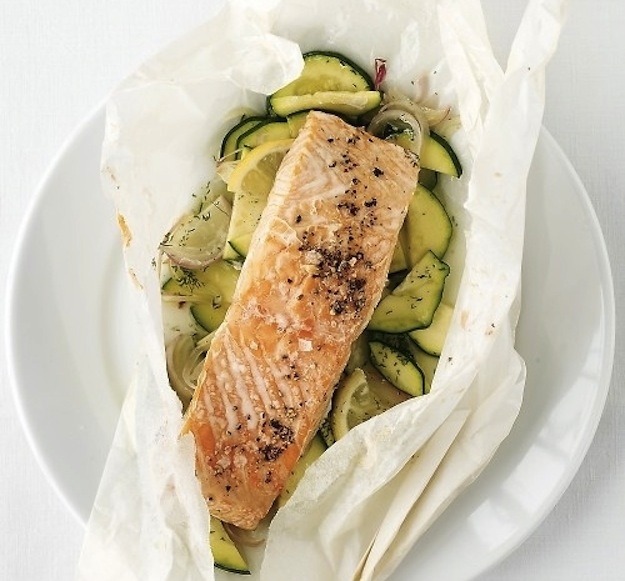 25.
Baked Fish, Spinach And Tomatoes In Foil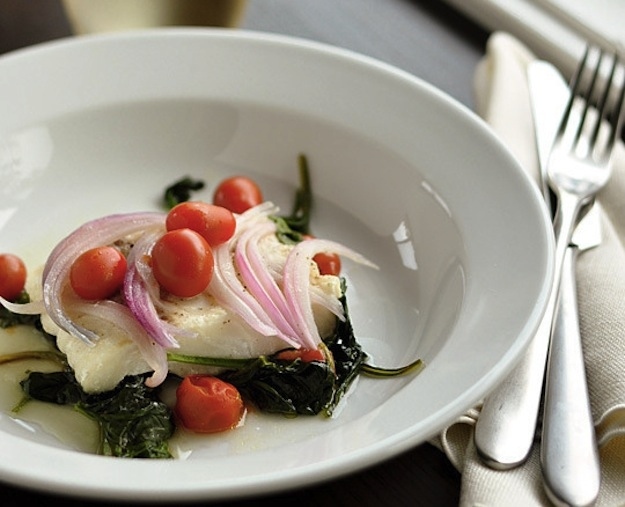 26.
Salmon, Red Cabbage, And New Potatoes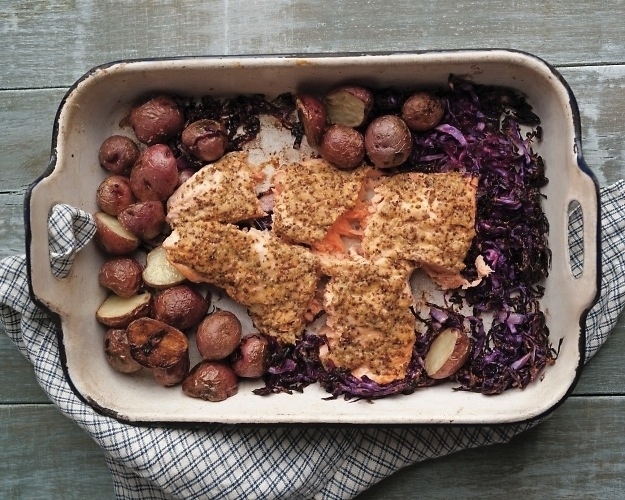 27.
Rosemary-Garlic Roast Beef And Potatoes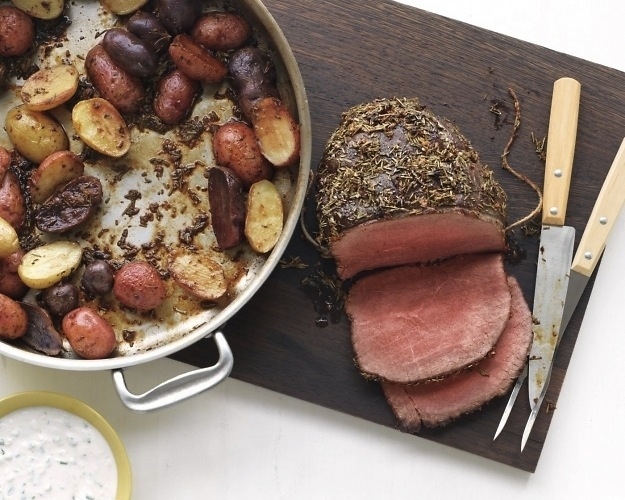 28.
Pork "Saltimbocca" With Roasted Onions And Potatoes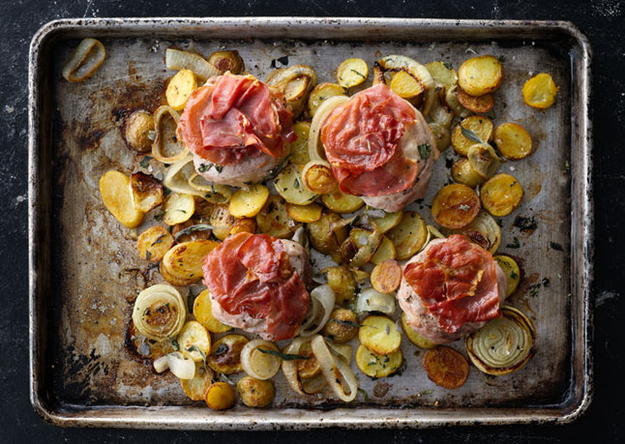 29.
Roast Beef With Grape Tomatoes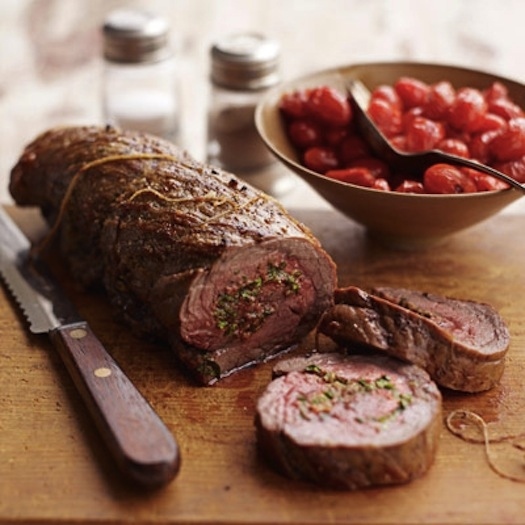 30.
Bacon And Eggs Over Asparagus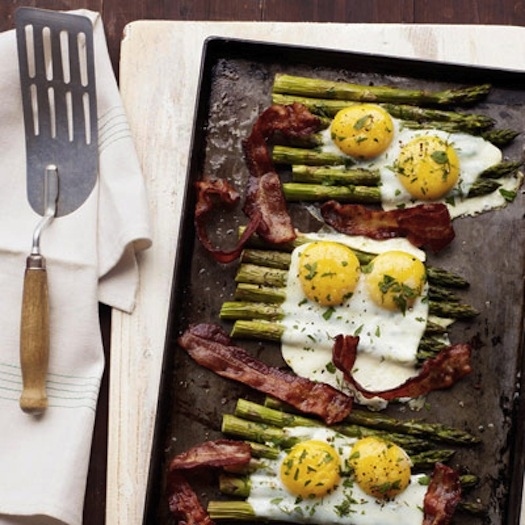 Want more amazingly convenient recipes? Sign up for the BuzzFeed Food newsletter!