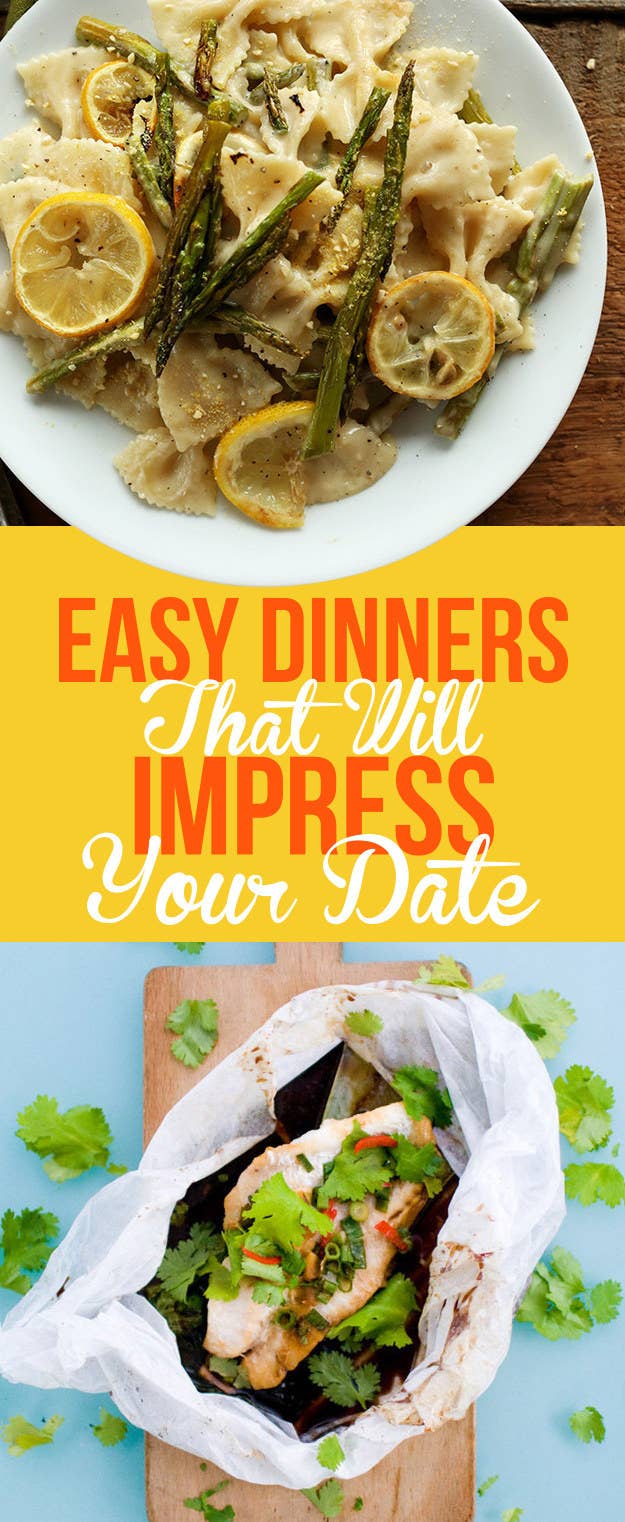 1.
Coconut-crusted tilapia with a pretty pomegranate salsa: 2.
A low-maintenance but very chic kale risotto: 3.
Individual steaks with sweet balsamic-roasted cherry tomatoes: 4.
Perfectly seared scallops with herb-infused brown butter: 5.
Roasted sweet potatoes topped with a pretty mix of chickpeas, tomatoes and herb sauce: 6.
Cozy chicken piccata:
7.
Mussels steamed in white wine: 8.
Super-simple cacio e pepe spaghetti: 9.
Easy roasted salmon with crispy potatoes:
10.
A cheesy skillet full of chicken and zucchini parm: 11.
Creamy lemon & asparagus pasta that just happens to be vegan: 12.
His-and-hers pork chops with mustard greens: 13.
A Thai-style fish fillet cooked in its own little parchment packet:
14.
Crispy chicken and Brussels sprouts that get cozy in one pan: 15.
A bright coconut curry that doesn't actually require exotic ingredients: 16.
A perfectly seared steak: 17.
Shrimp scampi lounging on a bed of linguine: 18.
Pulled pork that you secretly had going in your slow cooker all day: 19.
A simple veggie stir-fry that actually makes tofu taste good: