1.
Italy: Swiss chard and ricotta ravioli with meat sauce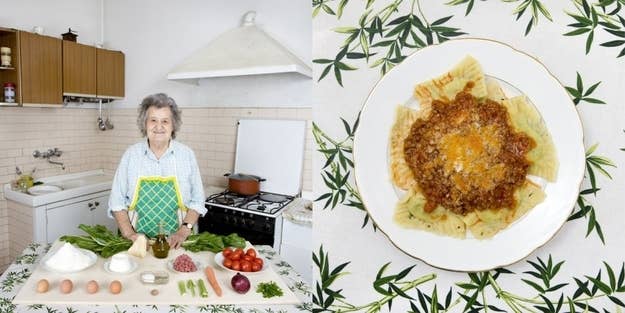 This wonderful photography project comes from Gabriele Galimberte, who works with Riverboom, a Swiss publishing group of journalists and photographers. From the website's introduction:
Gabriele Galimberti pays homage to all the grandmothers in the world and to their love for good cooking, starting from his own very Tuscan grandmother Marisa who, before the departure for his tour around the world by couchsurfing, took care to prepare her renowned "ravioli ripieni." She was not so concerned about the possible risks or mishaps her grandson might face in his adventurous travelling worldwide, but her major concern was, "what will he eat"?
You can see the whole "Delicatessen with love" collection (including recipes and written portraits of each grandmother) on Galimberti's website. H/t to PinkRobotBoogaloo for sharing.
2.
Albania: Burekoep domate (layered egg custard pie)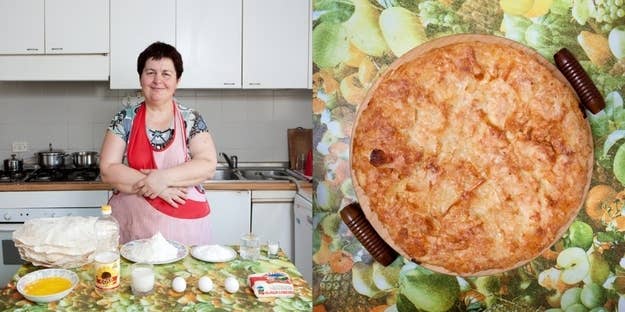 3.
Algeria: Chicken and vegetable couscous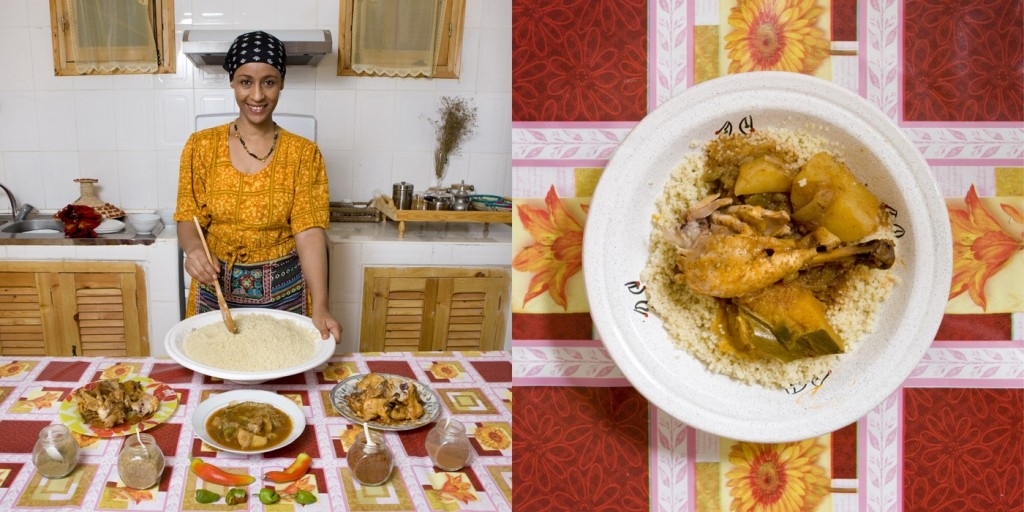 4.
Argentina: Asado criollo (mixed meats barbecue)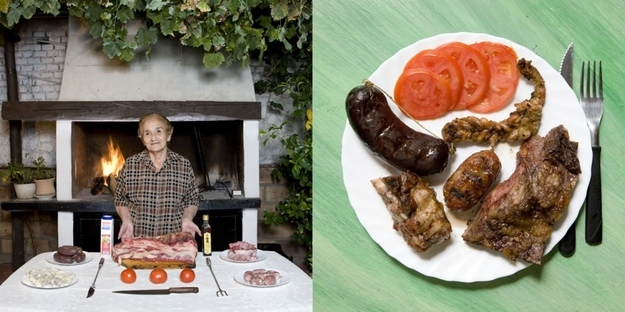 5.
Armenia: Tolma (roll of beef and rice wrapped into grape leaves)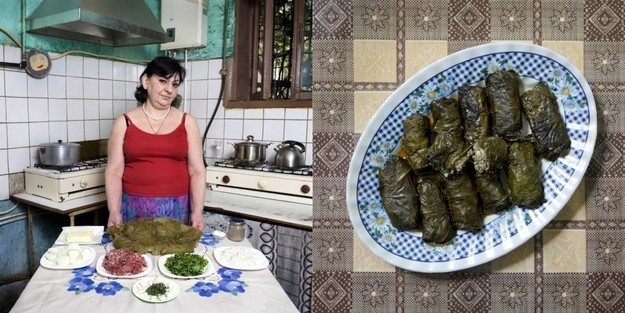 6.
Bolivia: Queso humacha (vegetables and fresh cheese soup)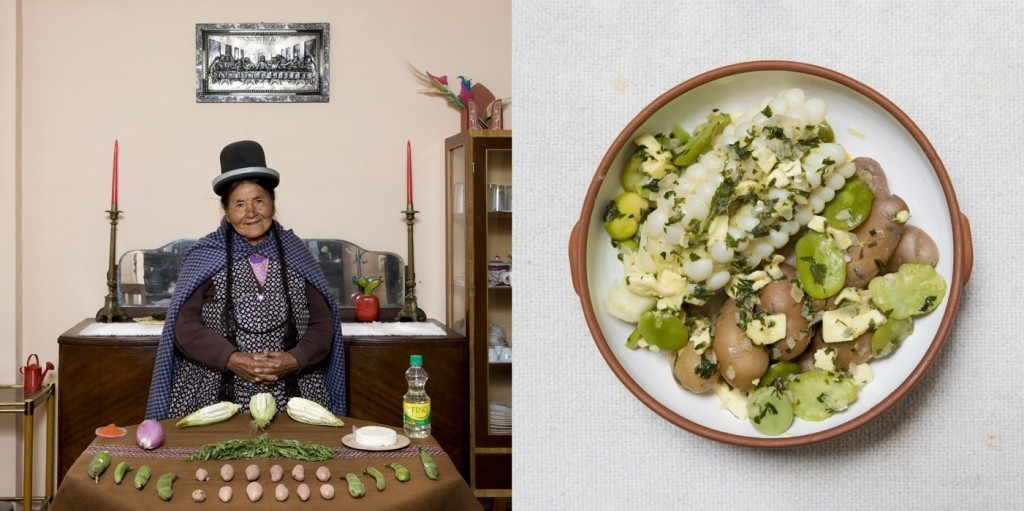 7.
Brazil: Fejoada (pork and bean stew), light version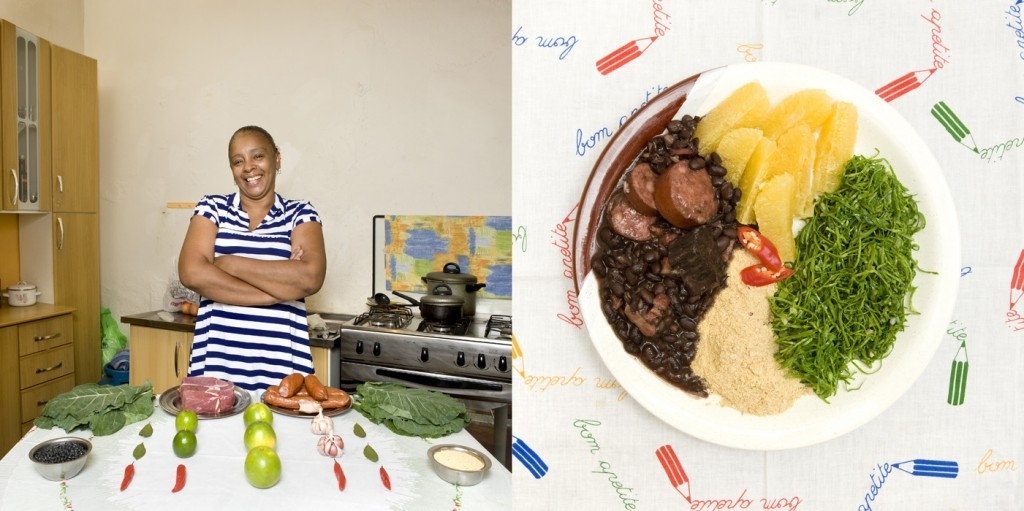 8.
Canada: Bison stew under the midnight sun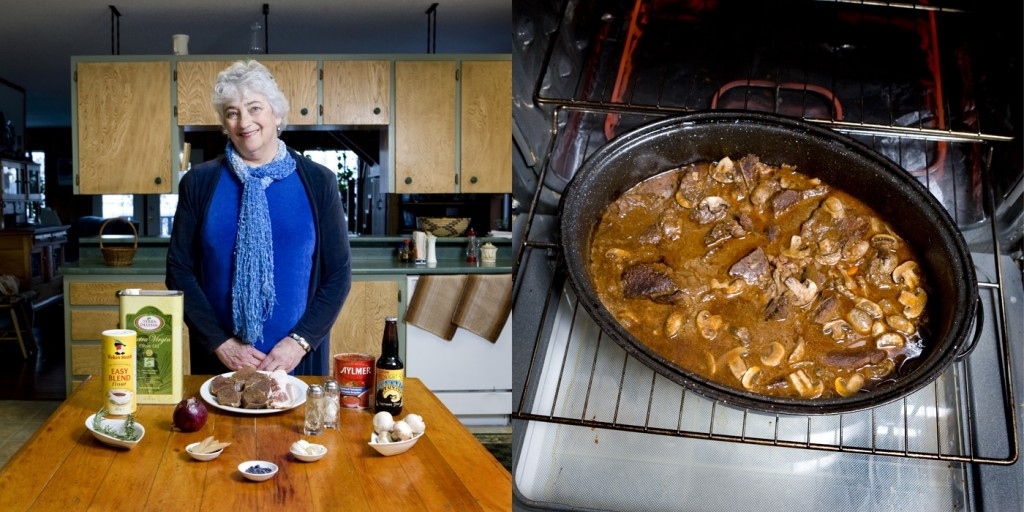 9.
Cayman Islands: Iguana with rice and beans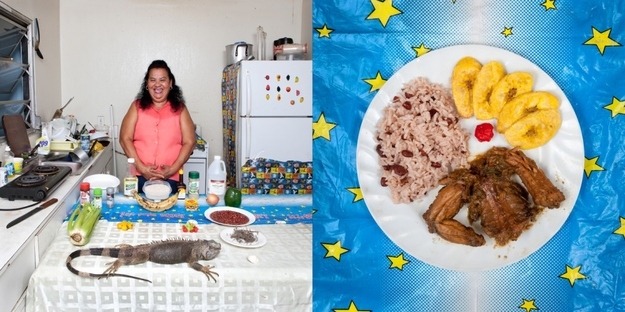 10.
China: Hui guo rou (twice-cooked pork with vegetables)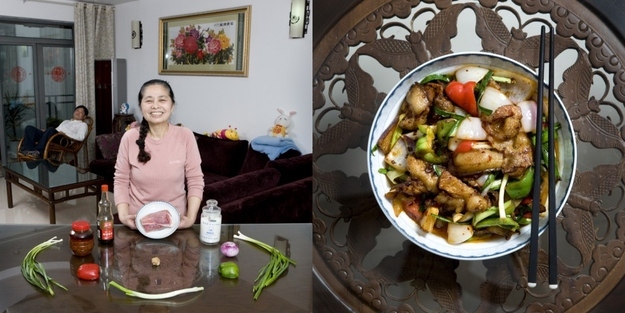 11.
Egypt: Kuoshry (pasta, rice and bean pie)
12.
Ethiopia: Injera with curry and vegetables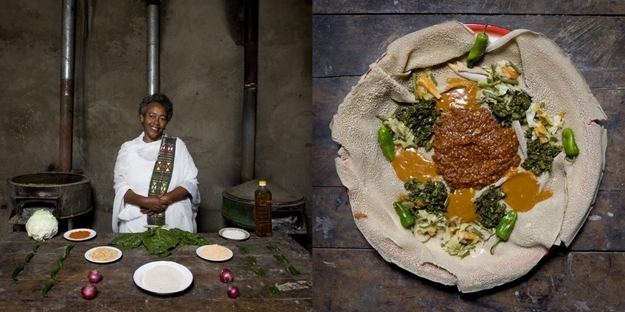 13.
Georgia: Khinkali (pork and beef dumplings)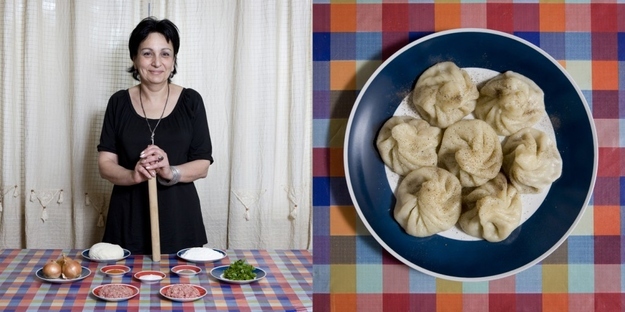 14.
Haiti: Lambi (conch) in Creole sauce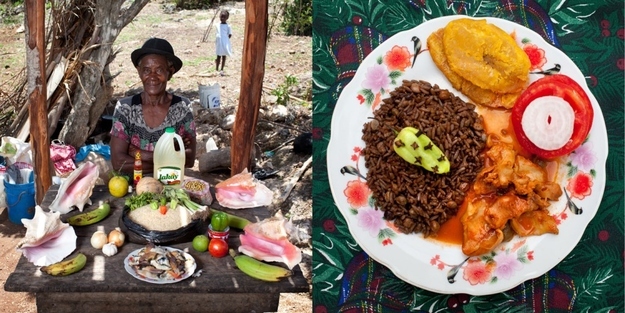 15.
Iceland: Kjotsùpa (lamb and vegetable soup)
16.
India: Chicken vindaloo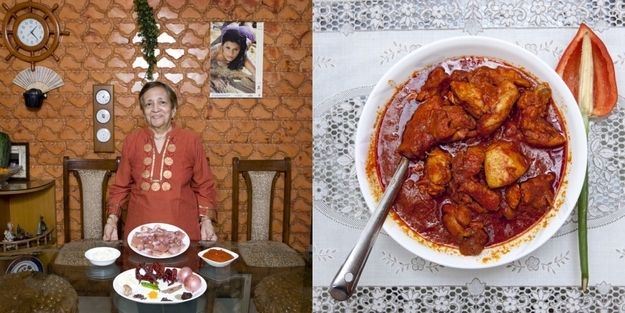 17.
Indonesia: Soto Betawi (beef soup with coconut and vegetables)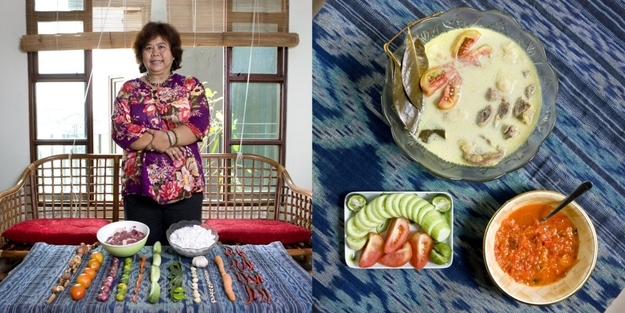 18.
Kenya: Mboga and orgali (white corn polenta with vegetables and goat meat)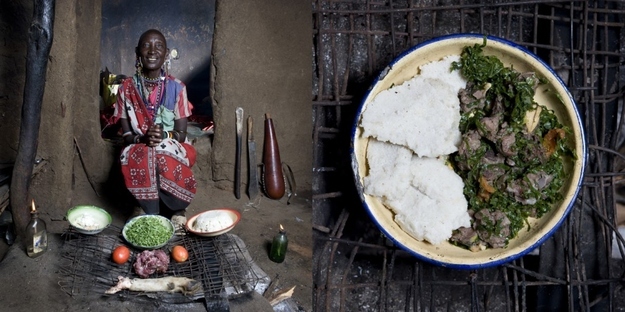 19.
Latvia: Silke (herring with potatoes and cottage cheese)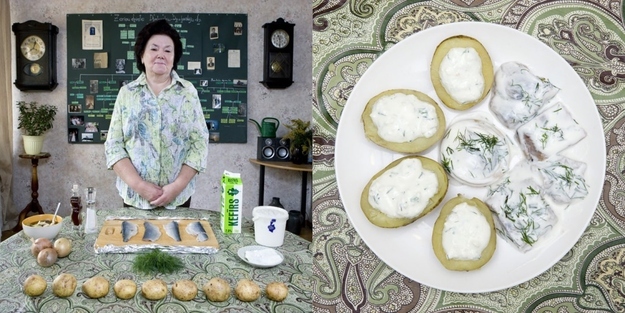 20.
Lebanon: Mjadara (rice and lentils cream)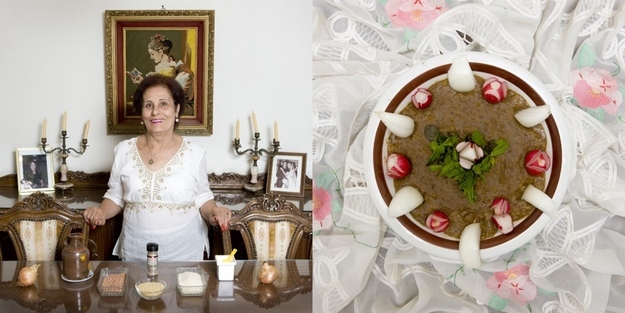 21.
Malawi: Finkubala (caterpillar in tomato sauce)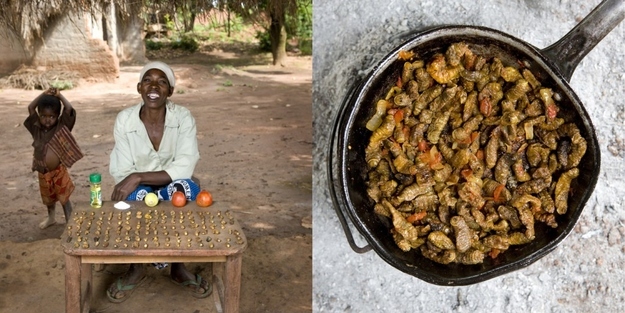 22.
Malaysia: Nasi lemak (coconut rice with vegetables and fried dried anchovies)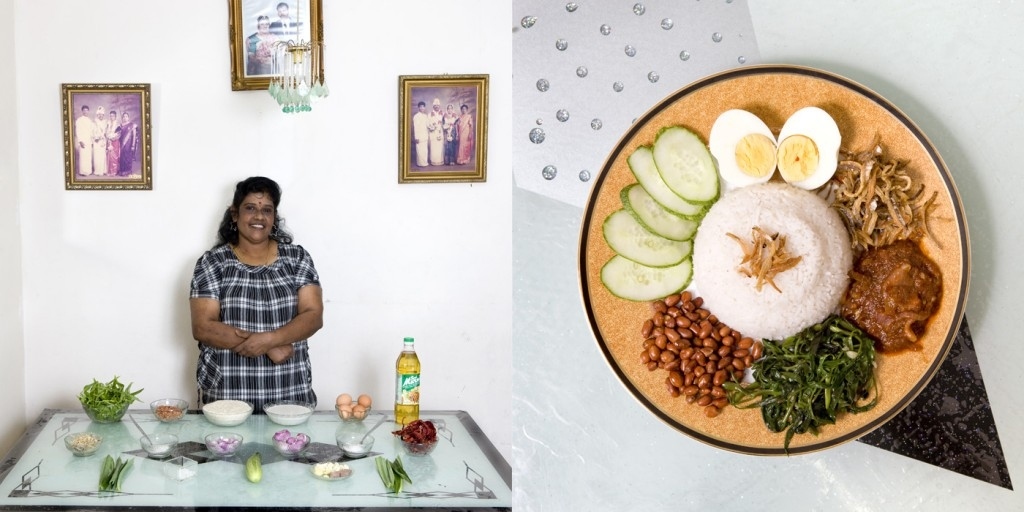 23.
Mexico: Vegetarian Tamales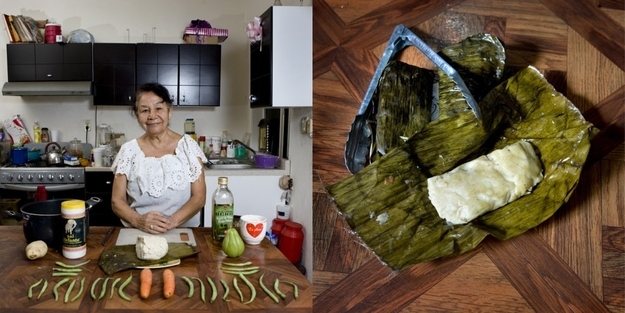 24.
Morocco: Chicken tajine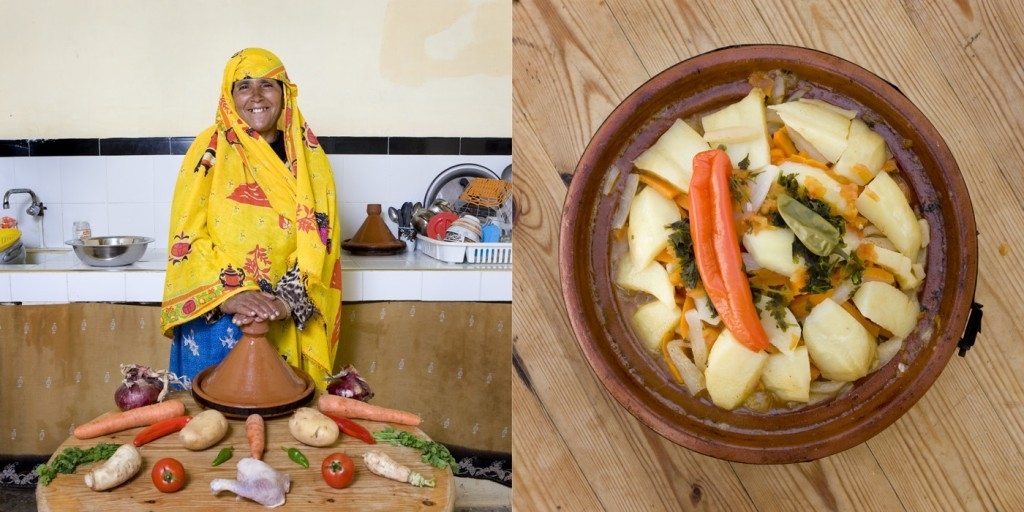 25.
Norway: Kjottsuppe (Icelandic beef and vegetable soup)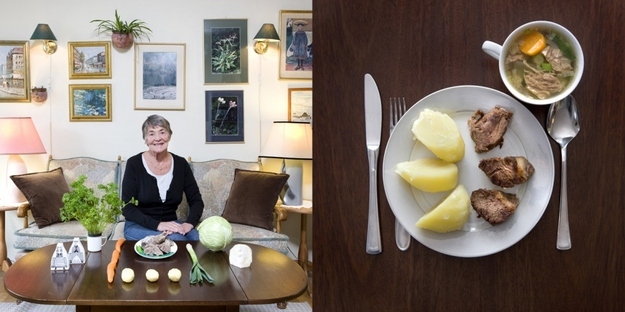 26.
Peru: Corvina ceviche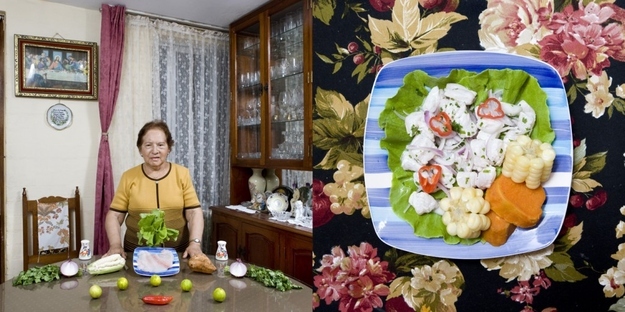 27.
Philippines: Sinigang (tamarind soup with pork and vegetables)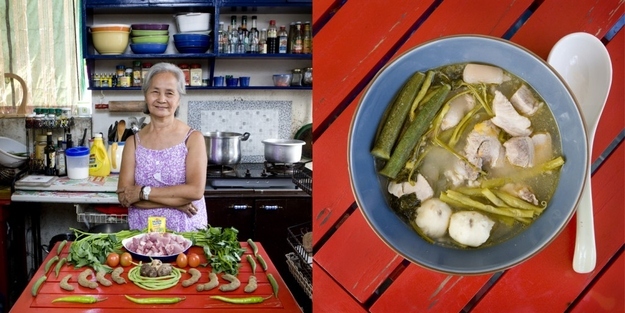 28.
Spain: Asadura de cordero lecca con arroz (milk-fed lamb offal with rice)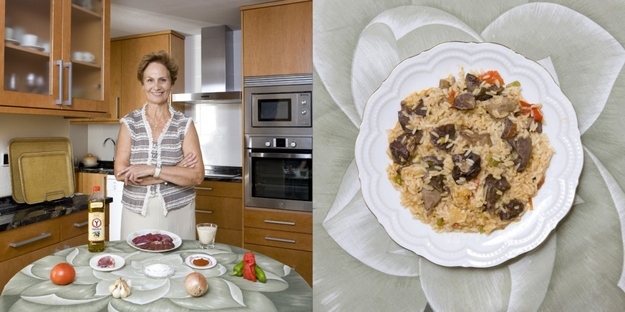 29.
Sweden: Inkokt Lax (poached cold salmon and vegetables)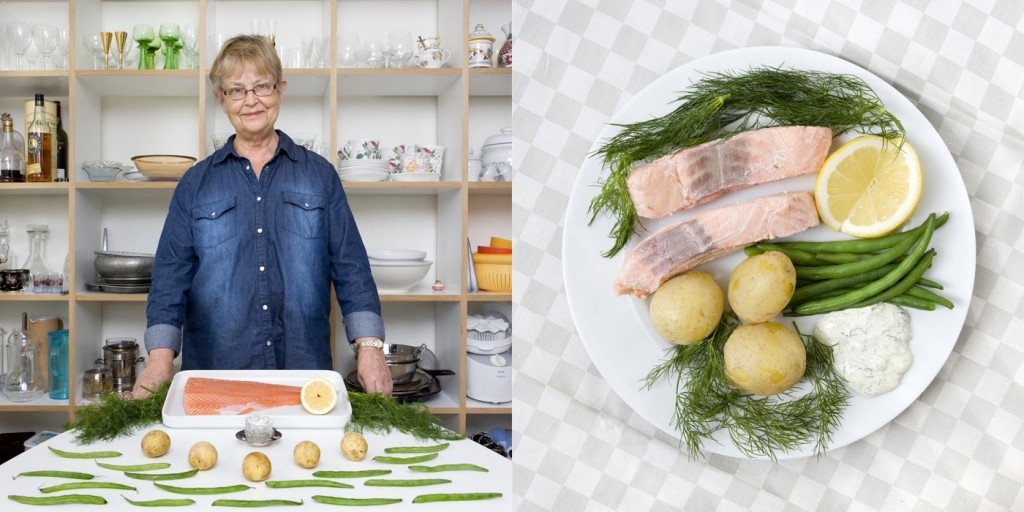 30.
Thailand: Kai Yat Sai (stuffed omelette)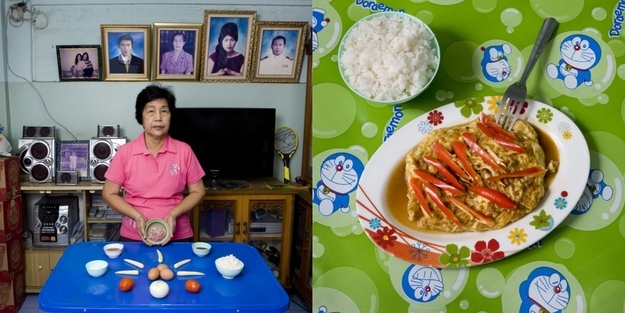 31.
Turkey: Karniyarik (stuffed eggplants with meat and vegetables)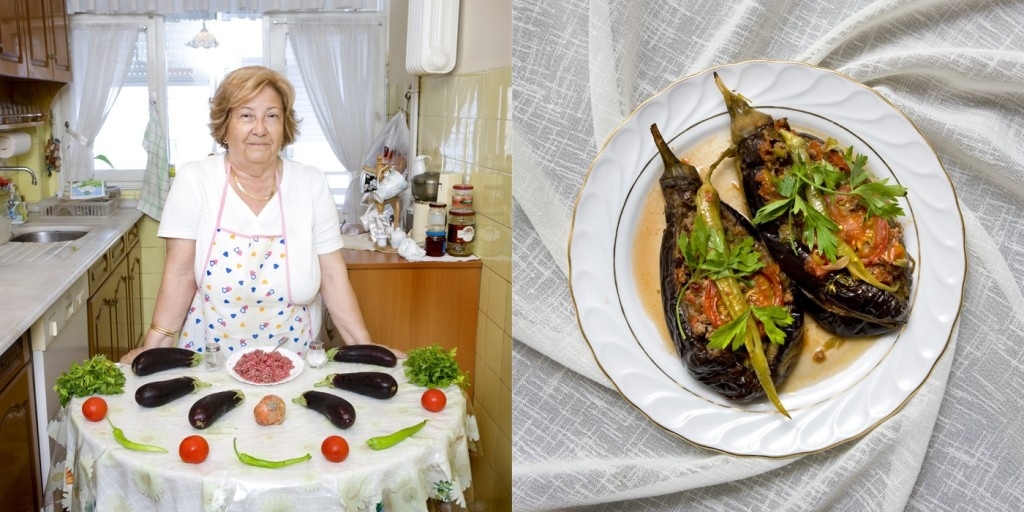 32.
USA: Moose steak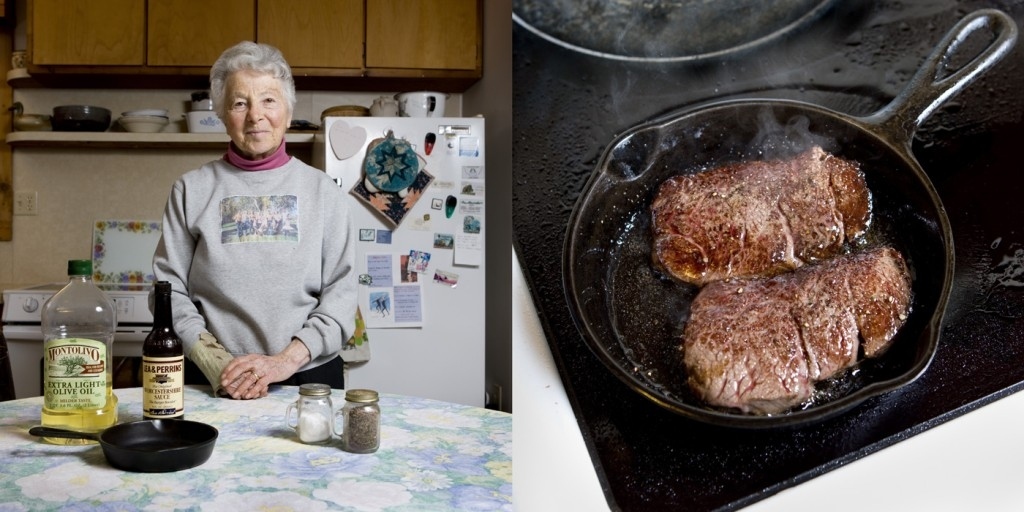 33.
Zanzibar: Wali, mchuzina mbogamboga (rice, fish and vegetables in green mango sauce)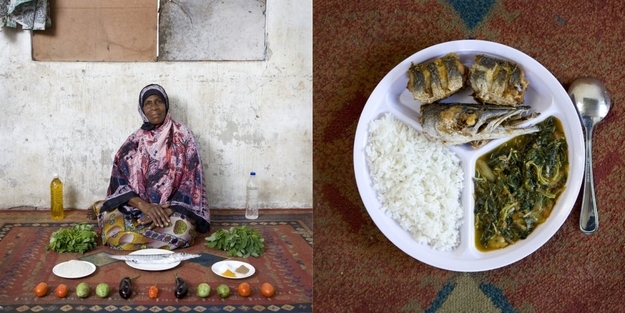 34.
Zimbabwe: Sadza (white maize flour) and pumpkin leaves cooked in peanut butter